BILLINGS — In high school, Kloie Thatcher's big sister Alex used to send her encouraging text messages before basketball games.
"Hit a 3 for me tonight," Alex would offer as an extra bit of motivation to Thatcher — then a bespectacled guard at Butte Central with a great shooter's touch.
Thatcher would more often than not comply, and was a big reason why the Maroons won three state tournament trophies in four years, including a Class A championship in 2016 that capped a 24-0 season.
Now a junior at Rocky Mountain College, Thatcher has the same shooter's touch that made her sister so proud. Except these days there's a giant chasm every time the ball goes through the hoop, a void that's endured since Alex died in a horrific accident nearly five years ago.
"It will never go away," Thatcher said. "It comes in waves."
Perhaps for Thatcher, the pain of losing her sister is best summarized by a popular quote attributed to a British filmmaker: Grief is just love that has no place to go.
But Thatcher is putting purpose to her heartache.
Last week during a road game against No. 5-ranked Carroll College, Thatcher was struggling to find her shot. She'd made only two baskets all day, but when Rocky needed it most Thatcher delivered.
Her 3-pointer with 3:05 left tied the score 58-58, and her next try from the arc less than a minute later gave the Battlin' Bears a 61-58 lead. They held on from there, winning 66-62 for an eye-opening upset and an extension of a winning streak that's reached 14 games.
"Kloie's our leader. I think she brings a toughness and a chip to our team," said Rocky coach Wes Keller, whose Bears are ranked No. 15 in this week's NAIA top 25 women's poll. "Whether in practice or in a game, she doesn't take a possession off. And she's being asked to play close to 40 minutes a night. She's a gamer."
Being a Thatcher, toughness is a prerequisite. Ask anyone in Butte. But perhaps there's more to it.
Considering Alex's past encouragement, those crucial 3-pointers last week might have been a sign of something deeper and more meaningful.
On that day, Thatcher could sense her sister's presence.
"Against Carroll, she was there," Thatcher said.
The strength to persevere
Alex, the oldest of seven Thatcher kids, was taken on May 21, 2017 — at the too-young age of 23 — when she was struck by a train during the annual Bucking Horse Sale in Miles City, a popular and raucous western trade expo and rodeo that's billed as a kind of cowboy Mardi Gras.
The way Thatcher describes it, Alex had wandered away from a main gathering that night, slipped or tripped on the railroad tracks and hit her head. She was later impacted by an empty BNSF coal train at about 12:30 a.m., according to a report in The Billings Gazette.
When Thatcher's mother Leah called to deliver the agonizing news, at first it didn't register.
"She's just sobbing on the phone," Thatcher recalled. "She said, 'Alex died.' I thought, 'Who's Alex?'
"In my mind there was no way it was my Alex."
Thatcher was a junior at Butte Central. On her way to school the next day — as they tried to keep things as normal as possible in the aftermath — she broke down into tears. That's when her younger brother Cutter grabbed her hand and held it tight.
Some gestures, no matter how small, can go far.
"I will never forget that moment," Thatcher said. "Just the support from my family and the Butte community, if I didn't have them there's no way I could get through it, quite honestly.
"My family, we were close before she passed away, but it's unreal how close we are now. I wouldn't change that. There are a lot of things I wish I could go back and change, but being so close to them is not one of them."
Four days after Alex's death — in a show of incredible moxie — Thatcher pitched a perfect game on a freezing-cold first day of the Class A state softball tournament, striking out 10 of the 15 batters she faced in a 10-0, five-inning victory over host Sidney.
Thatcher' father Bill, a longtime coach in the Butte area better known by his nickname Chunky, said the family arrived at the tournament while on the way back from North Dakota where they had the difficult task of packing up Alex's belongings from her apartment there.
After that softball game, Chunky and Kloie embraced. And cried.
"She hated pitching. She hated it but she knew she had to do it," Chunky recalled. "She came off the field and I just told her, 'Your sister was with you.' I said, 'I've never seen you pitch like that before in my life.'"
Taking a stand, finding peace
Thatcher has a penchant for displaying mental toughness. But it was put through another test last season when, as she now admits, Thatcher nearly walked away from the Rocky team altogether after Keller was placed on administrative leave.
Keller was sidelined last Feb. 1 after complaints of verbal abuse toward players surfaced. Keller was reinstated more than two weeks later after an internal review found no wrongdoing.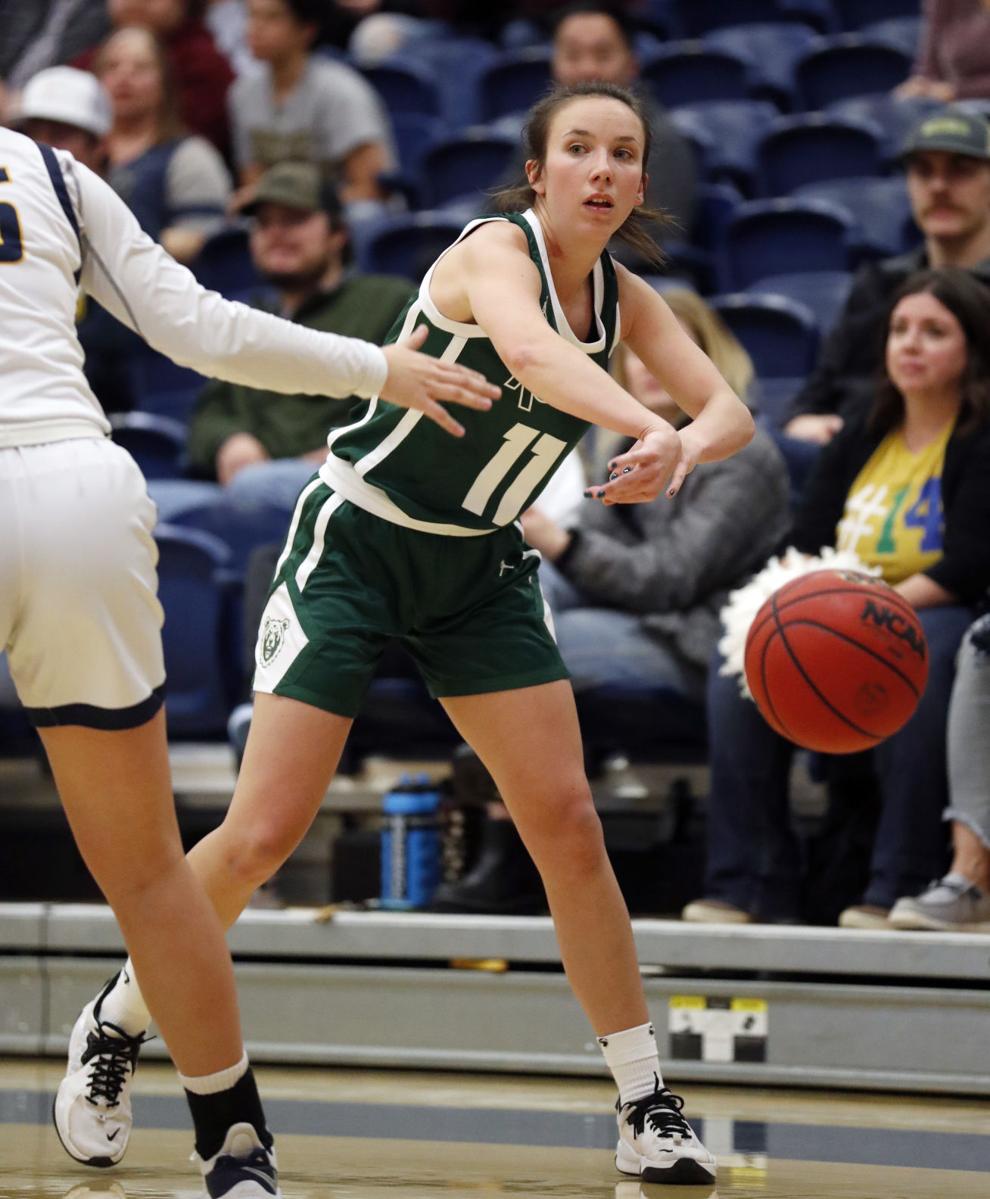 Thatcher and five of her teammates refused to play during those two weeks as a show of solidarity to Keller. And even after their coach was reinstalled, the players were initially told they wouldn't be allowed to return to the program.
According to the school, the players failed to meet the expectation to participate while on scholarship. In essence, they were told, they had quit.
The matter was eventually rectified and the players were permitted to come back, but Thatcher said she was on the verge of leaving for good.
"The amount of times that I cried to my family and cried to the teammates that sat out with me, it was exhausting and it was really hard. I didn't know if I wanted to come back," Thatcher said.
"I came to Rocky Mountain College to play for coach Keller. I knew the man that he was. He had been through a lot with me and my family before that. My dad always preaches loyalty, loyalty, loyalty, and until someone shows that they're not loyal to you, you have no reason not to trust them. I'm very thankful that he's back."
Rocky went 1-11 last year during a mess of a season that saw 12 of its games canceled or forfeited as a result of COVID-19 protocols and/or the situation involving Keller. But this season it's a complete 180.
After Thursday's 80-45 home win over Montana Western, the Bears are 16-1 overall and 5-0 in the Frontier and have won 14 straight games.
"It's been awesome. Being picked basically last in the conference and to show up the way we have, it's unreal," Thatcher said. "Keller always tells us we're still the underdog, and we are. We still have a lot to prove to a lot of people, and to ourselves."
With the arrival of Division I dropdown N'Dea Flye, whose scoring and rebounding prowess is taking the Frontier by storm, Thatcher is playing off the ball more but is still finding ways to distribute and score. She leads the team in assists at 3.9 per game while averaging 13.5 points.
"Just a tough, tough kid that's a winner," Keller said. "I think she's going to win in everything she does. She's a great student, a great person. I love her. She's just a great kid."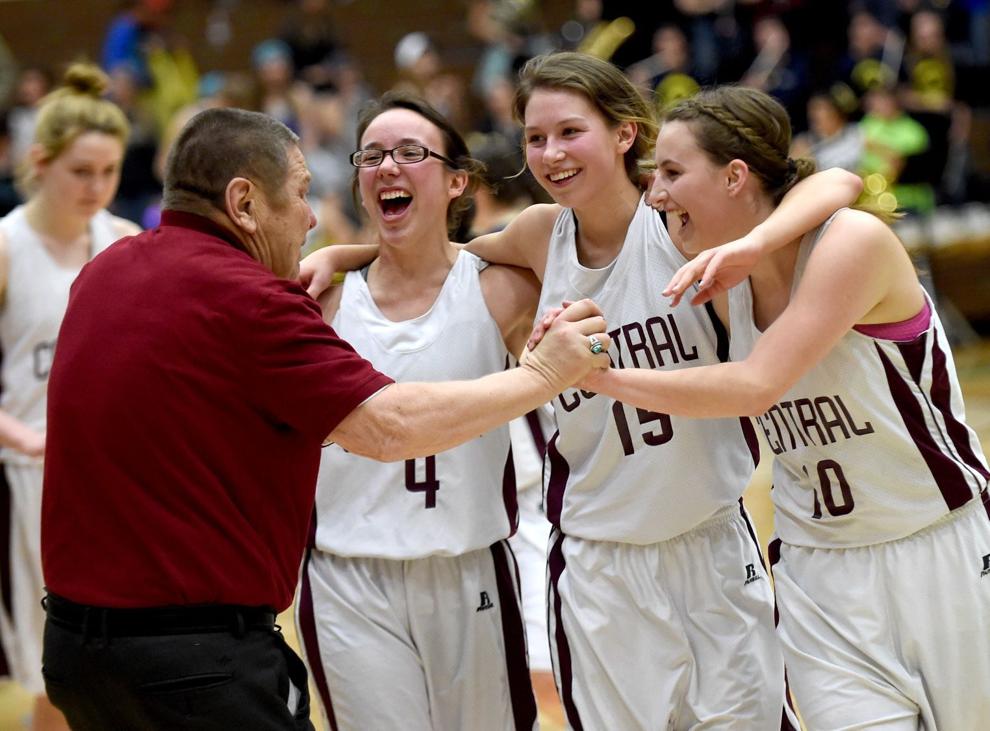 Thatcher has experienced heartache and trying times in the past five years. But if grief is just love that has no place to go, Thatcher has found a different outlet.
"These things can be uncomfortable for people," Thatcher said. "They don't know what to say to you, they don't know how to act.
"But the best way to handle that situation is just to be there and let people know you love them every day."
As the game against Carroll proved, Thatcher can still deliver a big shot or two when called upon. Even if Alex is no longer able to ask.
Big sister would be so proud.