BUTTE — After years of asking, Twin Bridges head football coach Brett Nordahl had finally managed to get Daniel Kruer convinced to play football for the school's 8-Man team.
An uber-talented basketball player — Kruer will play under Steve Keller at the University of Providence next season — there were certainly hesitations, including injury.
But the Falcons, a perennially solid football program over the years, had a talented squad and knew there was a good chance at making the playoffs.
So Kruer went out and started making the adjustment to playing on the gridiron, which was understandably slow at first.
"We go through the first two games of the season. He has a couple catches, but he's just learning how to play football, and he gets tackled on the goal line, inside the 5-yard line, like, three times in those two games," Nordahl said. "So going into the third game, I said to him, 'Hey, are you finally going to find the end zone this week, or what?', and he said, 'Yeah, coach, I think I can smell it.'
"He caught three touchdowns that game. It was beautiful."
Twin Bridges ended one win from the state playoffs, falling to Ennis in a rivalry matchup that ended the Falcons' season. Kruer played well enough during the season to earn an invite to the Bob Cleverley 8-Man All-Star Game, where he impressed on both sides of the ball.
It was an experience Kruer said he enjoyed, and Nordahl was not surprised to see him play football at a high level in just a single season.
"He was a big weapon we could use at receiver, and I think his basketball skills helped him," said Nordahl, who was an assistant coach at the Cleverley game. "He just had a knack for going and getting the ball. Truly a pleasurable kid to work with, hard worker, really committed. When he decided he wanted to play football, he went all out, and it was awesome."
While Kruer's basketball (and football) skills are many, he was not entirely sure he was going to have the opportunity to suit up in college.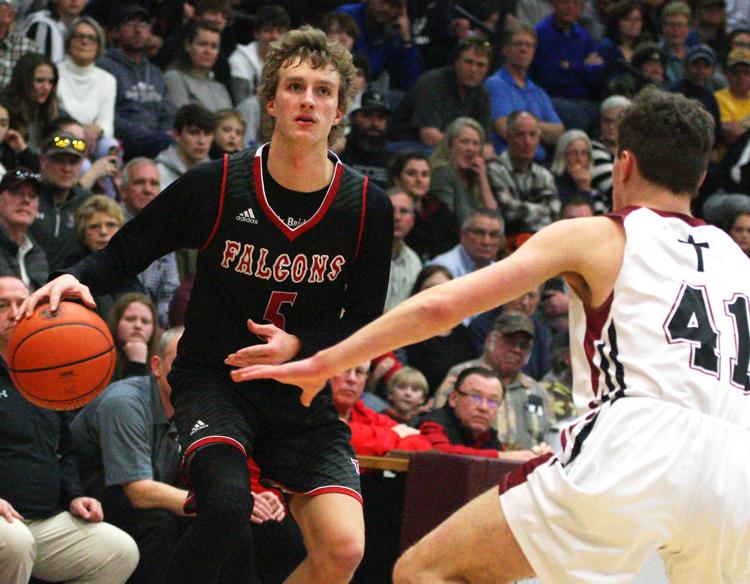 The 6-foot-5 multi-sport athlete knew Providence was interested in him coming to play basketball, and there was already a connection — Argos head coach Steve Keller is the father of Falcons head boys hoops coach Josh Keller. He finally received an offer a bit before heading on a vacation to Spain, and on many of the long trips through the countryside, he thought about if it was something he really wanted to do.
For a young man who always wanted to follow in his father's footsteps, the decision was obvious.
"It was something I wanted to do my whole life, and I can't turn down an opportunity that really came out of the blue," Kruer said. "It was a true blessing to be able to do that."
He signed not long after returning from the trip, and for him, it was the realization of a dream. But it was a family dream, too. Daniel's father Curtis played for Jacksonville in the late 1960s and early '70s and was part of a team that played in the 1970 NCAA basketball championship.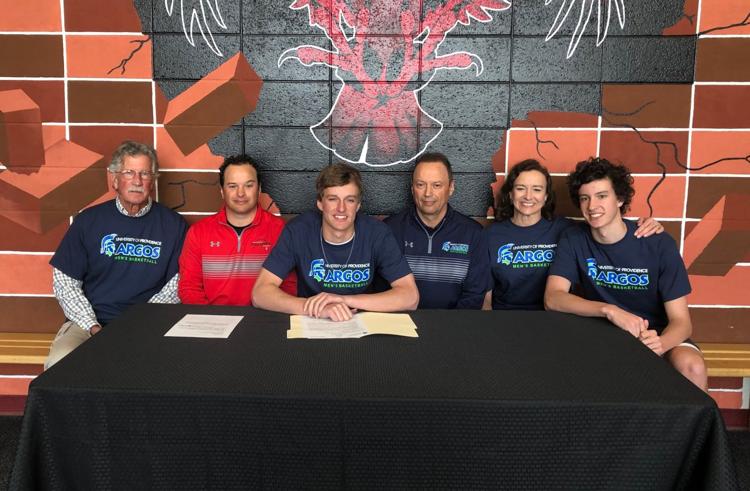 The family eventually settled in Montana (Daniel was born in Bozeman) and moved to Sheridan, where they still live. By fifth grade, there was a basketball court built in the backyard, and Curtis was getting Daniel and his younger brother Charlie out of the house to work on their skills.
There was a deep love for basketball in the family, and it was able to flourish unobstructed.
"(My dad's background) made it easier for us. Easier and harder, I guess," Kruer said. "He just pushed us to that extra effort… Without his help, I would never be where I am today. If it wasn't for him, I wouldn't be the player I am or the person I am, for sure."
Charlie — who was a freshman at Twin Bridges this year — was often the one who got extra work in with Daniel. Thousands upon thousands of shots were put up by the brothers, who are very close.
Having Charlie on the Falcons squad this season was something that Daniel said "meant a lot" to him and was not something he was going to forget.
The two brothers helped Twin Bridges to within one game of the Class C tournament, falling late to eventual runner-up Arlee in a challenge game. The potential for Charlie is sky-high, and there is a good chance he might have the opportunity to play college basketball as well.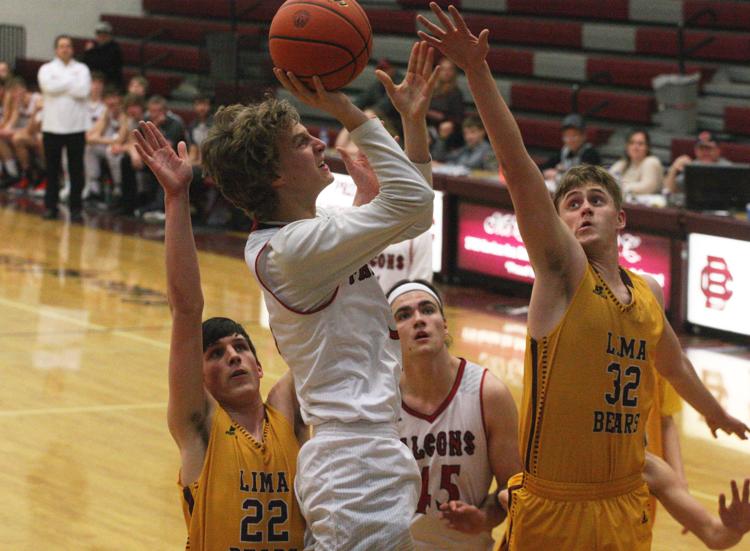 The work ethic, at the very least, is identical to his older brother's.
"I've really looked at him as kind of an experiment," Kruer said with a laugh. "It's fun to work with him. He's always that kid when I'm like, 'Hey, I need someone to go to the gym with me', he's right there with me."
While basketball is the future for Daniel Kruer, the time he spent on the football field is not something he — nor those who watched him at Twin Bridges — will forget any time soon.
"I loved playing football this year. Just being able to be with those guys more and just play," Kruer said. "I had a pretty good year, and I was able to make it (to the Cleverley game), and I've made friends that I'm going to know for a good long time. Hopefully that friendship will stay, and I'm just really grateful."