BILLINGS — Within a couple days of Krista Montague's announced resignation as Montana State Billings' athletic director on March 30, I was pinged by two people seeking an objective perspective on the job before deciding whether to apply.
Pondering Montague's tireless pushing of proverbial boulders up the rimrocks for nine years, I was struck by the wild extremes of my two conclusions.
What a daunting challenge. And what an extraordinary opportunity.
Trouble is, until MSU Billings and its support network are vaccinated with more dynamic thinking, "challenging" will be a sanitized way to describe leading the state's lone NCAA Division II institution.
That's no indictment of Montague, who tried to buck the limitations at her alma mater for 25 years. Nor is it criticism of coaches largely hired by Montague who routinely outkick their coverage despite MSUB's enigmatic stature.
Call it a 30,000-foot reflection of the school's lonely place on Montana's sporting landscapes: Too big to be part of the locally energetic Frontier Conference fabrics, too small to compete with the passion for the Cats and Griz, and too nondescript to be more than a faint blip on the radar of our largest city.
So now MSUB athletics sits at a three-forked on ramp.
The middle fork is its current path of futility. A second fork is to throttle back to the NAIA, where at least the Yellowjackets will have a steady parade of familiar rivals.
The third fork? It's to right the egregious 1978 wrong that embarked MSUB athletics on its 43-year thousand-cuts spiral.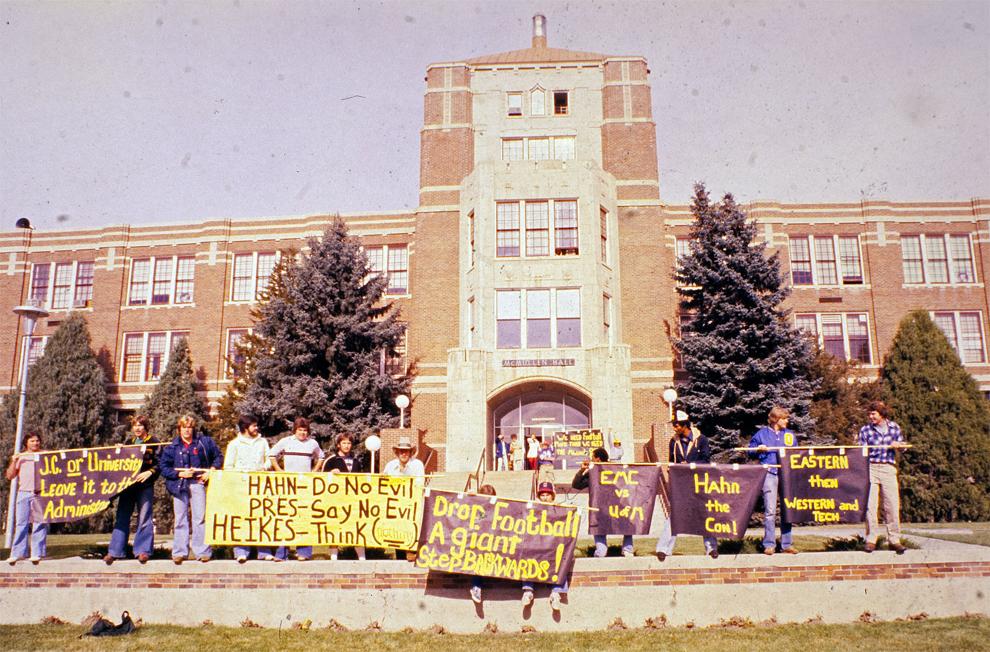 Bring back football.
MSUB has a relatively new chancellor in Stefani Hicswa. It'll have a new athletic director who surely will want to be thought of as visionary.
Bring back football.
It isn't a new idea. 
A group called The Big Huddle, comprised mostly of former Eastern Montana College football players, has for more than a decade pined for the sport's restoration at an institution they cherish with as much spirit as any alums.
The Big Huddle represents the school's Greatest Generation. They're a thinning group of holdovers from an era when EMC boasted a full campus experience.
Since football's demise, it has become a commuter school.
Nothing wrong in that. Countless eastern Montanans, particularly women, have used MSUB as a vehicle to script or re-script their life story.
But athletics are languishing despite having more than 100,000 potential backers within a 25-mile radius.
It can't be easy to recruit to a school sparking so little interest. Many male athletes must look askance at classes half-populated with women their mothers' age.
The Big Huddle has provided reams of documentation showing how football would fuel a campus-culture, community-pride and gender-balanced enrollment renaissance. The group has even secured financial pledges as high as seven figures for a stadium and other facilities, though the money eventually went elsewhere or nowhere in surrender.
Among 70-plus schools the Big Huddle studied, it touts Colorado State-Pueblo, which saw an instant and dramatic uptick in a school's pillars of pride after restoring football in 2008 — 23 years after it was punted.
"It was," then CSU-Pueblo athletic director Joe Folda said, "like flipping a switch."
CSU-Pueblo's current president, Timothy Moffet, recently described his school's version of The Big Huddle, called Friends of Football — which raised $13 million to restore football, wrestling and women's track — as "breathing new life into our university and our campus."
Similar stories have unfolded nationwide.
When EMC dropped football in 1978, 484 colleges had teams, per the National Football Foundation; today it's nearly 800. From 2008-20, 15 of 74 new programs were D-II.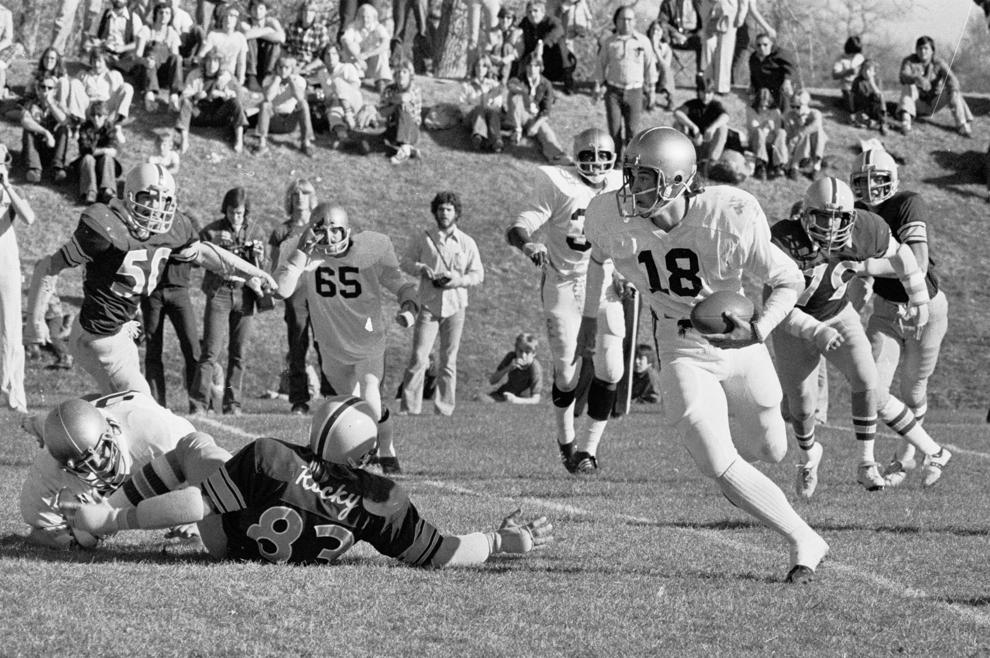 Meanwhile, as Billings outgrows its prep-centric innocence, it is begging for a franchise to fill a yawning sports void.
The new indoor football team will help. But nothing matches the galvanizing pageantry of autumn Saturdays.
Naysayers will argue that at roughly $2.2 million annually football is unaffordable. They'll contend MSU Billings should focus its energies elsewhere first, as the school's 2015 feasibility study argued.
They'll insist interest will be tepid because, well, it was tepid in '78. Maybe, but ask anyone associated with football then and they'll tell you community disinterest parroted administration disinterest.
And are we saying Billings hasn't changed in 43 years? Show me how contemporary Billings is so different from Pueblo and Mankato, where new college football programs are thriving.
Can't afford to bring it back? Can't afford NOT to bring it back.
Indeed, MSU Billings' mid-term goal should be to join UM and MSU as the state's third D-I wheel, a la a Wichita State or Tulsa. While we're restoring regional pride, make it Eastern Montana again, with an upgrade to "University".
If not, then cut bait and join the Frontier where, by the way, MSUB would be one of two football-less schools.
Otherwise, whoever is sitting in the AD's chair will continue to push boulders up those rimrocks and ultimately wish they'd never inquired about a job with so much potential and yet still so little hope.