BILLINGS — In a virtual press conference Wednesday, Krista Montague shed some light as to why she is resigning as Montana State Billings athletic director.
Montague, whose resignation was announced Tuesday, told reporters she plans "to pursue other career opportunities" that are not in college athletics or higher education. A career change was one of several factors in her decision to step down effective June 30 after nine years as AD and 25 years at MSUB.
The resignation was "100%" Montague's call, she said. MSUB chancellor Stefani Hicswa said she asked Montague to stay, and several Yellowjacket coaches expressed sadness about her departure. Montague, 44, didn't rule out a return to athletics, but she has other plans in the short term.
"I'm actually looking to take a little bit of time and evaluate some options," she said. "I have some new career opportunities that have presented themselves, but I'm still kind of working through what that might ultimately be. Really just a change for me in my career and for my family."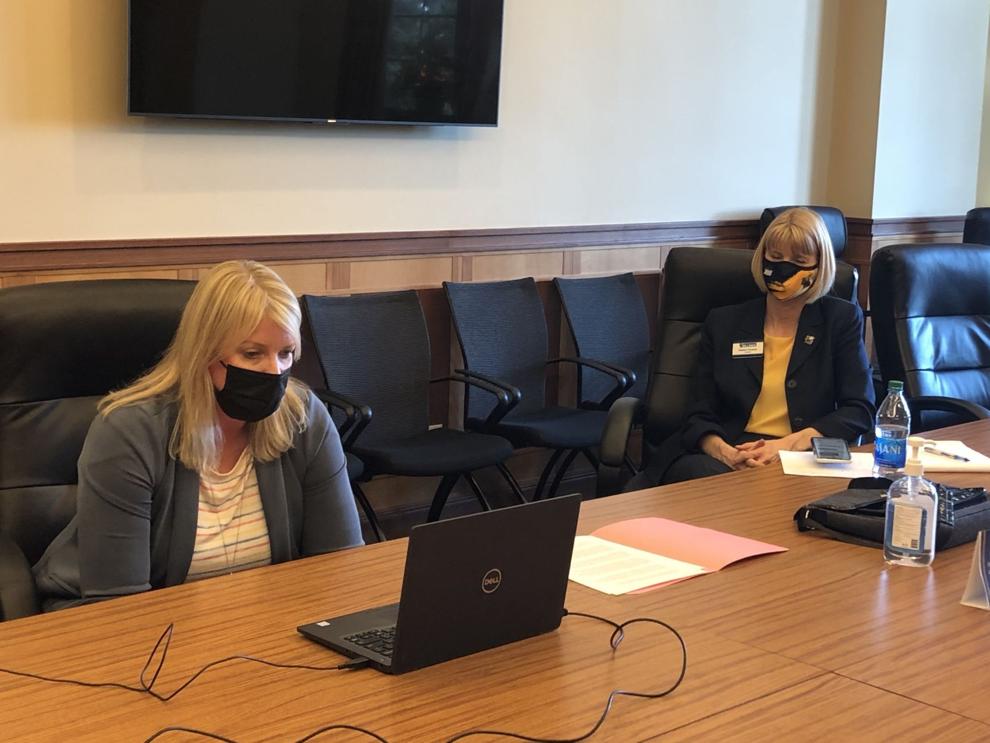 Family factored into Montague's decision not just to step down but to remain in Billings for the foreseeable future. Her daughter, Shayla, is a sophomore at MSUB who plays for the women's basketball team. Her other daughter, Allie, will graduate from Billings Skyview in May and played for the Falcons girls basketball team. Montague's husband, Brent, is in his second year as the Skyview girls coach.
Allie will attend Grand Canyon University in Arizona this coming fall, and that impending life change "played into" Montague's decision, the AD said. So did Shayla's basketball career.
"It's been pretty neat to be the athletic director and have your daughter be on the team," Montague said. "But I will admit that I've never really just gotten to watch her play because at the games, I'm the athletic director. I'm talking to donors or fans or whatever, which is what I signed up for and what I loved to do for a long time. But there's no doubt that this will free up some time to follow her just more as a parent, and I am looking forward to that."
Montague said there was nothing she could pinpoint about the AD job that pushed her away from athletics/higher ed.
"There's no doubt there are a lot of hard days and it's stressful and you're constantly worried about 250 student-athletes, 10 head coaches … serving on the chancellor's cabinet," she said. "Those are all challenging things, but I also really welcomed those challenges, and I poured my heart into that for nine years, almost 10 years, so I don't regret any of that."
Montague played basketball for the Yellowjackets and helped them reach the NCAA Division II Elite Eight her senior season. The Hysham native graduated from MSUB in 1999 with an undergraduate degree in business administration.
"I've always had an interest in maybe the private sector, something in business, so we'll see what comes of it," Montague said. "I'm just looking forward to maybe something fresh and just something different. I'm fortunate that I'm able to take a step back and do that for a while and not jump right into something right away, so I really want to take my time and just figure out what comes next."
Three years after she graduated, Montague was hired by MSUB as the athletic department's development and marketing director. She became senior women's administrator shortly thereafter, and she received the titles of assistant AD and NCAA compliance coordinator in 2005. Four years later, she was promoted to associate AD, and she was named interim AD in September 2012. MSUB removed her interim tag in May 2013, making her the first female AD ever at an NCAA institution in Montana, according to the school.
"I was really proud of that. But I would say that, more importantly, I just hope I'm not the last one," she said. "I just really hope that there are young girls and women that hopefully have looked at me as a role model and realize that it's OK to have a career in college sports if that's what you want to do, and it's OK to also have a family and have this career, and it's OK to have a family and not have a career."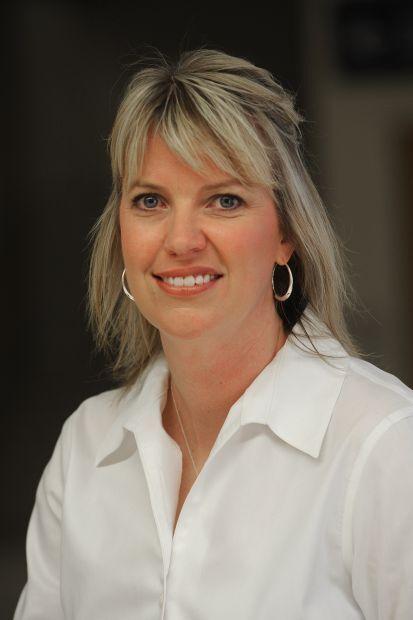 Some of the women Montague has inspired are on her own staff. Lisa McKinney said Montague was one of the main reasons she came back to MSUB in 2019 for her second stint as head softball coach. Yellowjackets fifth-year volleyball coach Casey Williams praised Montague for the freedom she gave coaches and for how much she fought for athletics.
"She's the best boss I've ever worked for," Williams told The Billings Gazette and 406mtsports.com on Wednesday. "Having that positive female leadership has been really important for me and something I hope continues at MSUB."
MSUB women's basketball coach Kevin Woodin was emotional when he spoke about Montague on Wednesday. Woodin became an assistant Yellowjacket women's coach in 2000 and was promoted to head coach in 2004, so he's been at the university for Montague's entire professional career. Montague told Woodin personally that she would resign.
"I consider her first and foremost a really good friend and have great trust in her. My first reaction was, 'I'm happy for you and want the best for you as you move on to your next chapter,' " Woodin said. "From a selfish standpoint, it's tough to lose somebody you have great trust in and worked with for so long."
Montague's door is always open, Woodin said, and she has strongly advocated for women's sports.
"Having her in her position was a really good thing for my" players, Woodin said. "She was an excellent role model for them to see somebody successful doing her job."
Yellowjackets golf coach Jeff Allen, men's basketball coach Mick Durham and baseball coach Derek Waddoups echoed their colleagues. Both Allen and Waddoups said they were very surprised she resigned, and Durham was "disappointed and sad," he said.
"She talked about work-life balance," Waddoups said Wednesday. "You need to hold yourself to a high standard as an employer, but you also need to hold yourself to that standard as a family person. … She wants that for her staff."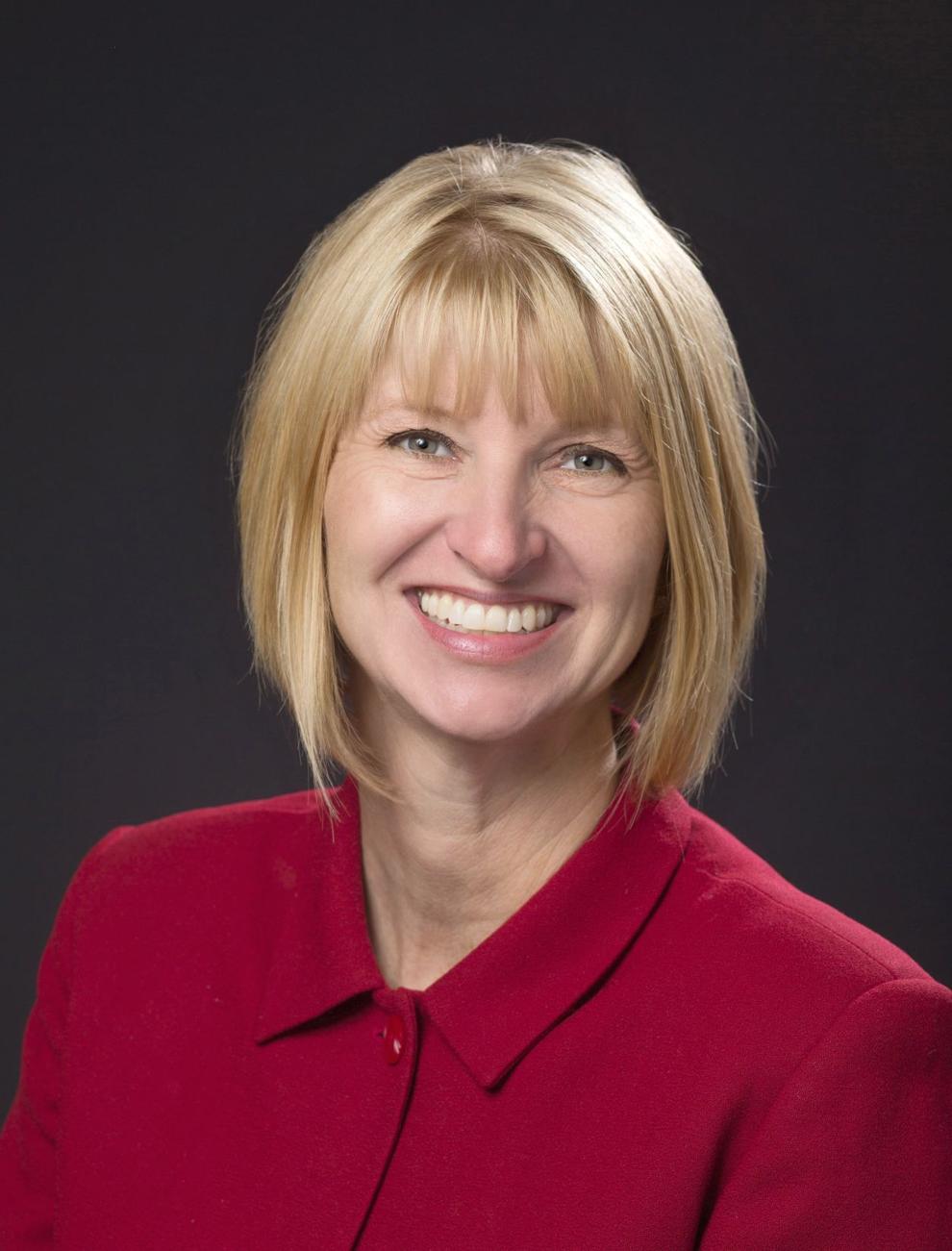 Hicswa is less than three months into her tenure as chancellor. Like Montague as AD, Hicswa is the first woman to serve that role in MSUB's 94-year history. At Wednesday's press conference, Hicswa said she's been impressed by Montague in the short time they've worked together.
"I begged her to stay longer because I am just starting," Hicswa said with a laugh. "This is good timing for her. It's not great timing for MSUB, it's not great timing for me personally, but it's not about me. It's about her and her finding her next chapter and being able to soar and be successful."
MSUB will soon announce its plans to replace Montague, and the school has already received interest from potential candidates, Hicswa said. She's looking for a candidate with a strong athletic background and leadership skills on Montague's level.
"We need to look at our athletic facilities and how that is impacting our ability to recruit athletes and be able to compete. We need to pay attention to our fundraising and our ability to offer competitive scholarships," Hicswa said. "I'm looking for an AD like Krista, but I may not be able to find that."