BILLINGS — Kodie Vondra was not in a good head space as she lay in her Salt Lake City hotel bed last month.
The Livingston senior had just undergone eye surgery, days after a Sidney player poked her in the right eye at the Eastern A Divisional girls basketball tournament. The poke detached Vondra's retina and tore her tear duct. She could make out some colors, but her vision out of that eye was completely blurry otherwise.
Livingston's season ended a day after Vondra's injury. That finality would have been hard enough if Vondra wasn't faced with frightening uncertainty about her right eye. Her state of mind only got worse when doctors said she'd need to see a surgeon in Salt Lake City.
"Definitely the most scared I've ever been," Vondra told The Billings Gazette and 406mtsports.com this week.
It was hard for Vondra to look on the bright side as she idled in her hotel room, wearing a metal eye patch, in a pandemic, days after her high school basketball career painfully ended.
Then she got an email from the California Institute of Technology. It provided a link. In it was an acceptance letter.
"I was speechless," she said.
Vondra didn't need time to mull her college options. She knew she would go to Caltech the second she saw that letter. It's one of the world's most prestigious universities, located in sunny Southern California. Plus, she'll be able to play basketball there.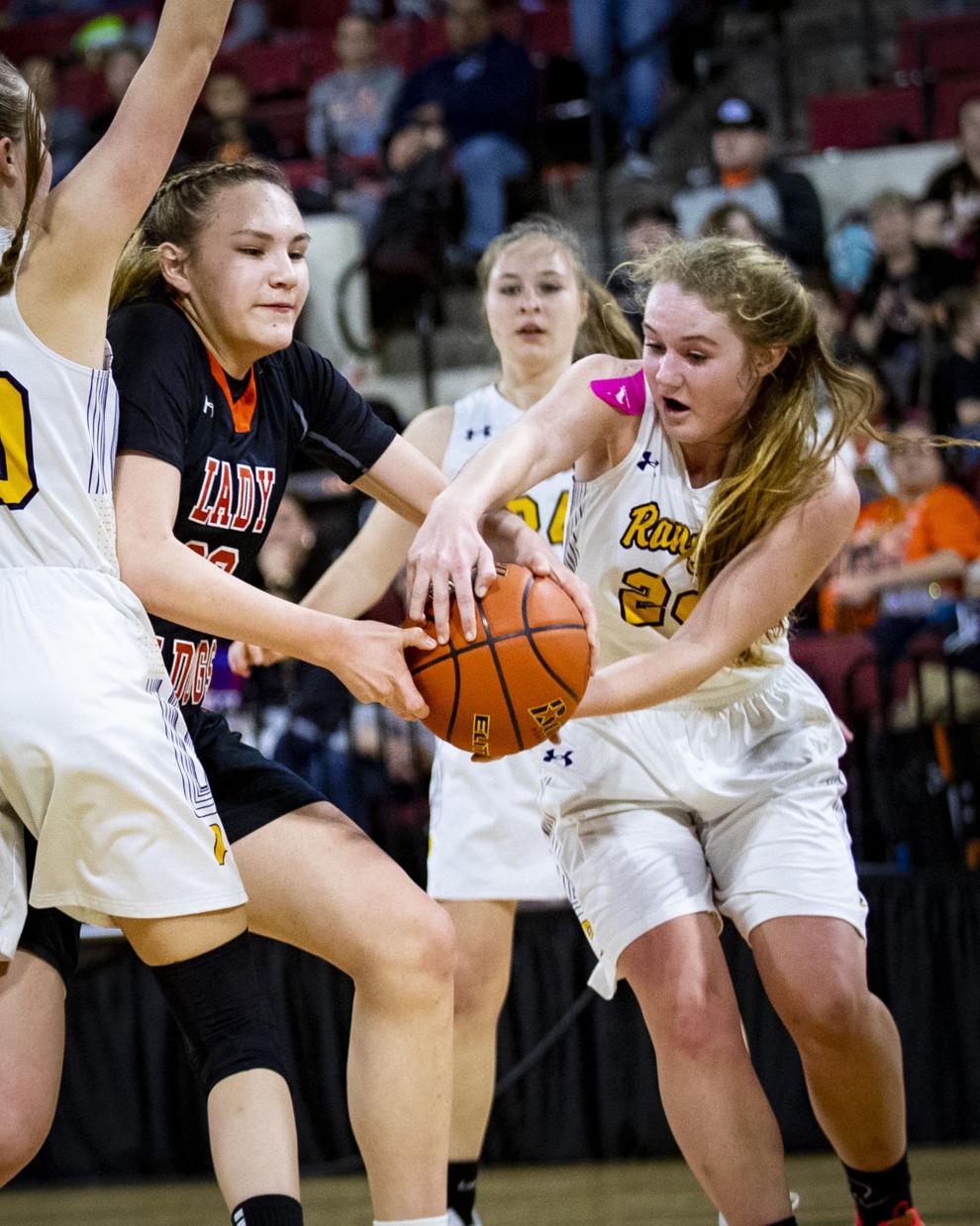 "I was saying, 'It would be absolutely insane to be able to get accepted there and play basketball. It would be a complete dream come true.' I was scared to get my hopes up about it," Vondra said. "I can't even believe it."
Caltech is in the top 10 of several national and international college rankings, both from a quality and acceptance rate standpoint. The school in Pasadena is considered on the same tier as universities such as Harvard, MIT and Yale, and those schools have enrollments that are five-to-10 times bigger than Caltech's.
Vondra also considered Vanderbilt, Harvey Mudd, Emory University, Boston College and some Ivy League schools. Caltech's reputation and location made it an easy choice.
Vondra is the second Montana athlete to get into Caltech this year. The other is Great Falls baseball player Cameron McNamee.
"It was one of those pipe dreams that you want to make sure your kid keeps going for, and yet you're nervous the whole time that it's not going to happen for them," said Kodie's mother, Kari Vondra. "When it happens, it's beyond exciting. It feels unreal."
Vondra was able to get into Caltech for many reasons. She has a 4.0 GPA, she's Park High's valedictorian, she's a member of the National Honor Society, she's taken every AP class offered at Park, she's a chamber choir member, she's taken an engineering class, she'll take computer classes this summer, she plays three sports (basketball, soccer and tennis) and she's coached some youth basketball teams.
"Since she was really young, she's always been a perfectionist," Kari said. "Good enough would never work for her."
Kari was a finance major at Gonzaga, and her husband, Charles Vondra, studied psychology and played football at Iowa State. Both credit their fathers for their daughter's intelligence — Charles' father was a distinguished professor in geology at Iowa State, and Kari's dad studied chemical engineering at Carroll College and Montana State.
Caltech is known for its science and engineering, areas Vondra has been interested in for most of her life. She plans to major in biomedical engineering at Caltech.
"It fits everything that she's looking for," Charles said.
Vondra became drawn to the biomedical area in the last few years, largely for personal reasons.
Her grandmother Betsey War (Kari's mother) was diagnosed with Alzheimer's disease about seven years ago. War, who Kari said was vivacious and knew everyone, passed away in September 2019 at the age of 75.
"It's a horrendous, horrendous disease," Kari said. "It's like torture. … It completely robs you of any dignity."
Kari couldn't tell how her daughter was handling War's deterioration, but she later discovered that the struggle had significantly affected Vondra. In school essays, Vondra wrote about the sadness she felt watching her grandmother go "from this amazing woman to complete nothing in a bed who couldn't even speak for two years," as Kari put it.
Vondra began to see specific ways she could use her scientific mind.
"I find diseases super interesting, and I watched my grandma go through a disease," Vondra said. "Being in a career that maybe could study those and help cure it sounds perfect for me."
Getting into Caltech not only made this goal more realistic, it provided a rare bright spot in a brutal stretch for the Vondras — War's death, COVID-19, the eye injury.
"This is a dream come true in the middle of a whole lot of praying and hoping," Kari said. "It's just been a great breath of fresh air."
While academics will be Vondra's main priority at Caltech, she isn't treating basketball like a hobby. The four-year starting point guard and all-conference selection is a little nervous about balancing the rigorous course load with hoops, but it's a doable challenge, she expects.
"She's definitely a good time manager," said Livingston coach Megan Burns. "She's a kid who sits in the bus with three books around her, doing homework. … She's just so dedicated, driven."
As for the right eye, Vondra is on the path to full recovery. She'll wear safety glasses when she plays at Caltech.