MISSOULA — Trevor Paro's senior year of football in 2016 was one for the ages in Montana 6-Man football history. 
For the Hot Springs Savage Heat, Paro scored 56 touchdowns, a single-season record, and ended with 135 career scores, another mark for the record books. 
So naturally, he wanted to play college baseball after high school. 
Wait, what? 
While well-known and starring as a three-sport high school athlete for Hot Springs in football, basketball and track & field, Paro was actually quietly competing in a fourth sport off to the side that was his first love.
That was baseball. 
But Montana doesn't offer high school baseball, so Paro was forced to improvise. Through a lot of traveling to Polson and Spokane, he ended up joining the baseball team at Lower Columbia College in Longview, Washington, after high school. After two years with the Red Devils, Paro will jump to the Division I level and compete at Marshall University in Huntington, West Virginia, next season. 
Paro's decision to join the Thundering Herd back in early June extends a journey that is far from normal but plenty fruitful for the small-town Montanan. 
"It all kind of came together and made me think of all of the hard work I put in throughout high school and all of that extra work nobody sees," he said.
A long, winding road
While Paro's accomplishments for Hot Springs are well-documented, most had no idea he even played baseball until he chose to attend Lower Columbia. 
As a freshman in high school, Paro played for the Mission Valley Mariners American Legion baseball team just under an hour away from Hot Springs in Polson.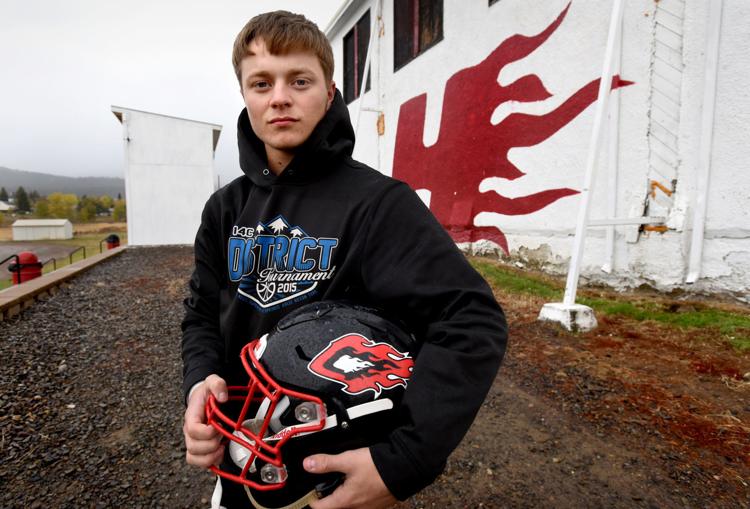 But after competing against seniors as a freshman, Paro said it was there he began to wonder how well he really stacked up against the competition and how far baseball would take him. So his sophomore through senior years, he linked up with the Spokane Crew, a three-hour drive from home. With the Crew, a travel team, for those three summers, Paro said he consistently played against teams from Portland and Seattle where the competition revved up. 
The 5-foot-10 Paro then had to learn self-discipline early. While occasionally finding a way to attend a practice with the Crew, he mainly just had to hold himself accountable and work out on his own and be ready to go once a tournament arrived on the calendar. 
"I always knew that baseball was my one dream," he remembered, "so there'd be times when I'd get done with football, basketball, or track practice and we put up a cage at my house and I'd go home and my dad would throw me batting practice and I'd work on hitting.
"There was so much time put out in the yard playing catch, taking ground balls and hitting with my dad."
He said there were times at state track meets where he'd be unable to stand on the podium to collect awards because he had leave for a baseball tournament. 
"For the most part it was just show up on the weekends and play," Paro said with a laugh. "It was definitely a grind playing four sports. There were definitely times in high school where I was like, 'Man, I need to limit myself to three sports or something'."
One-sport athlete
Finally, after all of that work, Paro arrived at LCC and was able to focus on one sport for the first time. 
Not that his schedule was made any easier, but rather simplified with a singular focus. Now he was juggling school, weights and practice. 
"But compared to four sports in high school, it lessened the workload and made it more baseball oriented," Paro said. 
As expected, Paro's first year with LCC was one of growth and finding himself. After all, he was nine hours from his small Montana home and now residing in Longview, just an hour north of Portland.  
"I was kind of behind baseball-wise in the fact that I never had a consistent baseball practice schedule," Paro said. "I showed up to Longview and that was kind of my first baseball experience."
But after using that first year to grow as a player and person, Paro found his stride and thrived. He played mostly second base as a freshman but he became an everyday shortstop as a sophomore and finished the season as the leadoff hitter, batting .269 with seven doubles and one home run while driving in 23 runs and scoring 51 himself, ranking second in the conference. Always a speedy player, Paro also stole 27 bases, good enough for third in the NWAC. On defense, he finished with a 96 percent fielding rate.
In both of his seasons, LCC won the NWAC championship. 
"I think Trevor had to work really hard at it to get to that level," Lower Columbia College head coach Eric Lane said. "He came in his first year and probably didn't get as much playing time as he would like. He had to work at it and the testament to him is he put in all of the work his freshman year and in the summer and came in last fall and earned the spot to be our everyday shortstop.
"He's been our best shortstop over the last five years."
Lane said he saw Paro at a baseball camp at Gonzaga right before his senior year started and described him as the "best ballplayer there." Lane liked Paro's hustle and effort along with his athleticism and talent, and the more the two talked the more Lane saw Paro as a player who would fit well with his team. 
Lane also liked Paro's story and where he came from. When Paro told Lane he played 6-Man football in high school, Lane began to dig more into his newest recruit's story.
"I got to watch some video on him and hear the story of Trevor Paro over there," Lane said. "He's a very humble kid so we had to do research on him. He didn't come out and say all of this stuff. So you find out little pieces about him."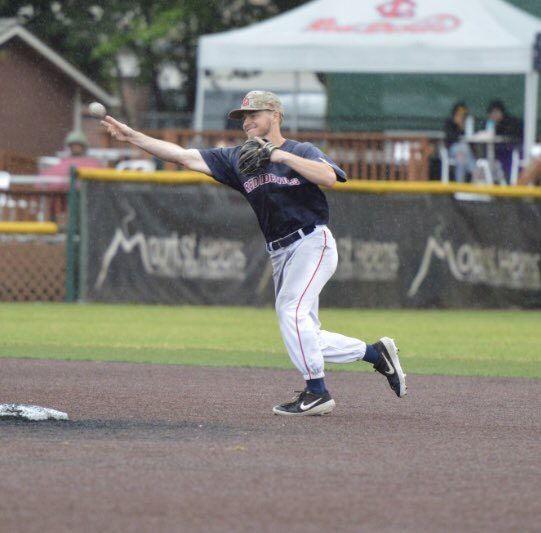 Lane also grew up in a small town in Port Angeles, Washington. It isn't quite as small as Hot Springs, which sports just over 500 people, but Lane could relate to Paro because he too was a three-sport athlete who took the two-year college route before heading to a four-year school.
Lane said Paro's speed, defense, arm strength and glove are all some of his best attributes that will transition to the next level. He said offensively some growth remains. He won't smash home runs left and right but he said Paro does a nice job of getting on base and then wreaking havoc with his speed and awareness. 
"I think Trevor is an awesome story," Lane said. "He's a quiet, very calculated kid. I think Marshall got a really good one."
Next level
With his time at LCC coming to a close, four-year schools began to take notice. 
At first, it was Division II schools. Then some mid-major Division I programs came into the picture. 
Enter Marshall University.
Most have heard of the Huntington, West Virginia, school from the movie "We Are Marshall," a drama about the school's tragic plane wreck in 1970 that claimed the lives of 75 members of the football team, staff and community. University of Montana fans know Marshall even more so as the school the Grizzlies tangled with in two straight FCS (then Division I-AA) championship games in 1995 and 1996, the first of which gave UM its first championship. The second game saw future NFL Hall of Famer Randy Moss score four touchdowns as Marshall prevailed. 
Paro said Marshall came in with an offer that was "too good to resist". Paro said other schools in contact with him were Tennessee, Nevada and Tulane. He said Montana State Billings was also a major player thanks to its in-state appeal. 
Due to his busy schedule, Paro didn't get a chance to visit Marshall but he took a virtual tour of the facilities. A teammate also visited the campus in the fall and Paro said he knows a few players on the team already who played in the Northwest Athletic Conference with him so he used them as resources.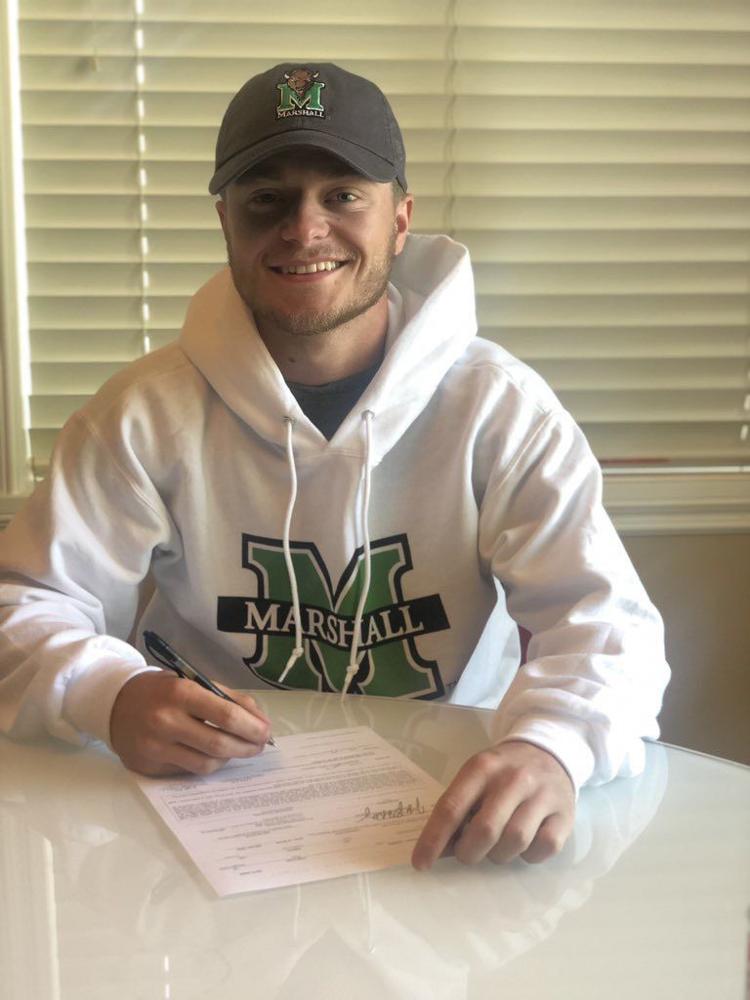 After hearing nothing but good things, everything seemed to fit, so Paro made the decision and joined the team. He signed his letter of intent June 24. 
All of that goes back to why he chose baseball over football, where he found so much success in Montana. 
"Baseball is just a fun game. Not too many people can handle it because it's a game of failure," Paro said. "If you get three hits out of 10 at-bats that's considered really successful.
"I think I was just mentally tough and I love playing in warm weather and just being around those types of guys makes it really fun and enjoyable."
Paro has been spending his summer playing for the Victoria Harbourcats in British Columbia and in the West Coast League, a college baseball summer league that allows players to keep honing their skills in the offseason. 
After that wraps up, he'll be ready to begin the next chapter in his baseball career. 
"I'll be done in August to come home, get some rest, and get ready to head over to Marshall," Paro said. "It's pretty crazy."