BILLINGS — Dawson LaRance wrestled with the decision for years.
He'd long known he was gay, but nothing scared the 20-year-old Billings native more than anticipating the reaction he might get in coming out.
Though Montana is trending more toward acceptance of the LGBTQ community, he had experienced enough crude jokes and bullying to fear subjecting himself to even more.
Still, as one of the most decorated distance runners in Montana history, he knew he had a platform to help others in his shoes, now and in the future.
In August 2017, two months after graduating from Billings Senior High, LaRance wrote an article for Outsports.com, a popular news site about gay athletes. In the article, he described who he was, what he had experienced growing up, and why he was going public with something so private.
"I didn't really want to live in hiding anymore," he explained to 406mtsports.com during a conversation in July. "I am proud of who I am and I think being open and honest with myself and everyone else is just the best way to live."
Coming out was both an end and a beginning for LaRance.
Some people praised him for his courage. For others, including some who had ridiculed him, the article simply confirmed what they had suspected for years.
Being openly gay was refreshing for LaRance, but his announcement did cause some wounds in his family — not from his coming out, but in the way that it was done so publicly before his extended family was informed. 
Still, the article, published just two weeks before he moved to Minneapolis to compete as a distance track runner at the University of Minnesota, allowed him to finally be himself. 
The big decision
Shortly after publishing the article, LaRance met with 406mtsports.com to discuss why he came out the way he did. Just three months earlier, he had broken Montana's 31-year-old state 800 meters record when he clocked a 1:50.22 in Butte.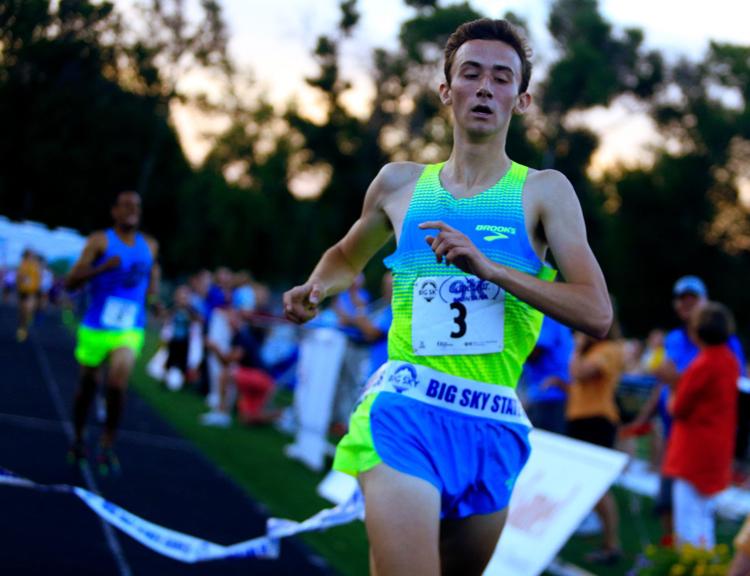 "A lot of people I knew aren't comfortable with talking about really personal stuff," LaRance said during a conversation at Mazevo Coffee in Billings. 
Writing the article was difficult for many reasons. At one point in the process, he said he had to tone it down.
"It was a long process to refine it," he said, all the while thinking, "Is this something I really want to do?"
Growing up, LaRance said he was bullied for "talking like a girl." Finally accepting who he was allowed him to ignore the people who mocked him. By coming out, he also wanted to serve as a role model for other athletes who may be closeted and bullied. He lamented not having a similar role model when he was growing up.
And, he hoped his coming out would help people unsympathetic with the LGBTQ community to be more aware of how their attitudes and comments can hurt.  
"You can definitely view a whole stereotypical group as something," he said. "But, until you actually meet someone, that's what changes your mind."
Some of LaRance's fears of being judged were fueled by his growing up in a conservative state like Montana. But, recently, the state has shifted toward being more friendly and tolerant of gay rights. When Montana legalized gay marriage in 2014 it was the 34th state to do so, and several cities in the state have ordinances preventing discrimination against LGBTQ people.
According to the Public Religion Research Institute, a nonprofit that researches the intersection of religion, values and public life, 57 percent of Montanans in 2017 favored same-sex marriage while 37 percent opposed it and 6 percent didn't know or didn't answer. Those numbers were up from 47 in favor, 43 percent opposed and 11 percent don't know/didn't answer in 2014.
Meanwhile, in 2017, 61 percent favored nondiscrimination laws while 33 percent opposed. In addition, 53 percent opposed the option to refuse services based on religious beliefs while 42 percent favored were in favor.
So while the trend is upward, he was nevertheless hesitant.
"Comments about my voice developed into comments about my gender and sexuality, making it impossible for me to feel comfortable," LaRance wrote in the 2017 Outsports article. "As just a fifth-grader, I distinctly remember waking up late one night sobbing and telling my mom, 'I'm not gay, I swear. I don't want to be gay. I want to like girls.'"
LaRance began to accept he was gay in middle school. Then in his senior year of high school he started being more open. He credits his success on the track with his courage to be more open.
"Running allowed me to be more of myself because as I became more successful, people respected me more," he said.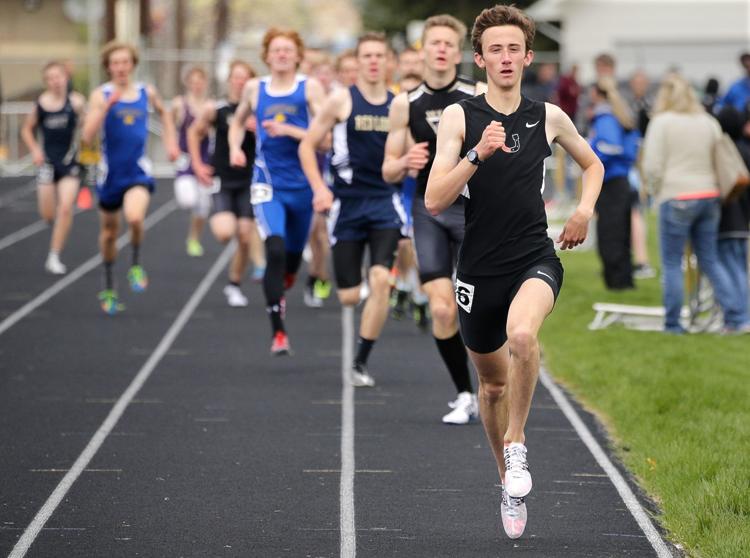 LaRance was in a relationship and posted photos with his boyfriend on Instagram. Such milestones made everything leading up to fully coming out easier.
"I was happy that I did that because it was like a weight was lifted off," he said. "I feel like people probably knew and it wasn't that big of a deal but it's still that fear of people treating you differently.
"The unknown is pretty scary."
After graduating high school, LaRance took his biggest step to openness with the article in Outsports, a branch of the widely popular SB Nation news sites. After the article was published, several people reached out to him through social media and emails thanking him. Some even said his article helped with their own transition to openness. 
"I'm not trying to force anything on anyone," LaRance said. "But hopefully, it will give someone something to think about if they're ever being discriminatory against LGBTQ people. Hopefully they know that they're talking about me as well."
A year of being 'out'
LaRance met with 406mtsports.com a second time in July, almost a year after first sharing his story nationally online.
Mostly, he said, the year has gone well.
He finished a freshman year at Minnesota that had its own struggles, but mostly related to the nature of being a young athlete and being away from home for the first time. 
"That first semester was a little bit harder, but you find your way and you find people who are going to be there for you," he said. "You kind of make your own family in your own community."
Being open has allowed him to develop closer relationships, he said. "It really helps me be that much closer to my teammates because it's not something that I'm hiding. It's been awesome."
His parents, and coming out
LaRance's parents, Randy and Jill LaRance, discovered his sexuality by accident, when they saw some texts on his phone during his freshman year of high school. Both parents believe that was for the best.
"He wasn't ready for us to know," Jill said. " ... I think at the time he wasn't ready, but in hindsight it made a huge difference in his life that it happened, to know that he had our support and love."
Jill had suspected her son was gay as he was growing up, but Randy was caught more off-guard.
"I'm not going to lie about it, but it scared me. I think it got to the point where I felt bad because I thought I was the world's worst parent," Randy said. "I thought it was my fault. But it is what it is. Looking back at it, there's nothing I could have said or done that would've changed anything."
Initially, both parents feared for their son's safety.
"Things that ran through my mind were that he'd be a victim of a hate crime," Randy added. It took him more time to be comfortable with his son's coming out than it took his son.
"He's a pretty amazing kid," Randy said.
He and Jill concede they could have handled informing extended family a little differently. Some family members were shocked to come across the photo of LaRance with his then-boyfriend on Instagram. It caused some wounds.
No one in the family had an issue with LaRance being gay, Jill said. "No one said, 'I'm against that. It's a sin.'"
It was the fact that they learned about it on social media, she said.
"They just felt hurt that we hadn't told them and we should've," Jill said. "But this is new to us too. We're navigating new territories, so we're going to make mistakes."
And that's part of the reason his parents have taken until now to talk about it. They wanted to give everyone in the family time to heal.
"On one hand, from his perspective, he shouldn't have to do a big announcement," Jill said. "It's just part of who he is. You don't have to go announce you're heterosexual."
To some degree, family members already knew, Randy added.
"We should've been more up front," he said. "But there again, you're always worried what people are going to think."
A Minnesota welcome
When LaRance arrived at Minnesota, he was greeted by Brad Neumann, a senior sprinter and a gay athlete.
Neumann had also used a news article to tell his story. He was featured alongside his boyfriend Justin Rabon in a USA Today article in June 2017 about dating Minnesota track athletes.
Neumann took LaRance under his wing. Neumann hadn't had a gay mentor in college. He also was outspoken enough with his teammates, that having another gay man on the team came easy.
"I really wanted to create that type of culture because I knew he was coming on and I only had one year with him and I really wanted to set the tone," Neumann said. " ... Everyone loves him on the team. He's such a nice kid. I don't know if I couldn't love him."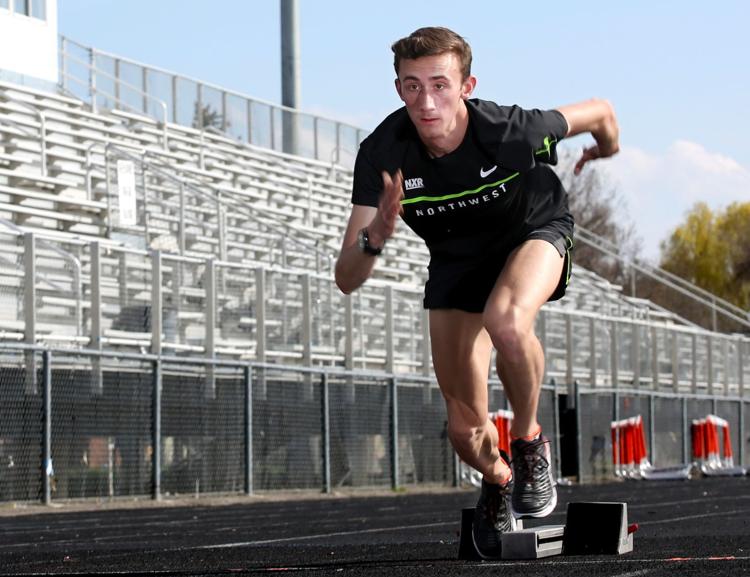 LaRance also found strong support from his freshman roommate Ben Psicihulis, another sprinter. LaRance contacted Psicihulis before he arrived, and Psicihulis' response was positive.
"Before coming here I didn't know anyone who was openly gay," Psicihulis said. "It was good. Our first interaction was when we showed up for move-in day and we were with our families. Our first interaction was awkward at first just because most first meetings are."
He now describes LaRance as one of his best friends.
"He's still the person I go to to talk about random, college stuff," he said. 
Life moves on
A big reason LaRance chose to come out was to set an example for kids and families who may be experiencing similar difficulties.
So far, so good.
His mother says she has been contacted by families going through the same struggle and that LaRance's story has helped them have a conversation.
"I was approached by a colleague who had a child going through that and just really needed somebody to talk to about trying to navigate it as a parent," Jill said. 
LaRance said his challenging experience has made coming out easier for other kids and informed others about treating LGBTQ people with respect. The experience has also helped him settle on a college major. He's considering law school and becoming a human-rights attorney.
"For the most part, everyone who has been close with me and has meant the most to me in my life has been nothing but accepting and loving and just treats me like an individual person," he said. "That's been the best part of all of this."