LIBBY — Right now you'll probably find former Libby High golfer and current Arizona State Sun Devil Ryggs Johnston practicing putts in his parents' basement.
The Arizona State freshman and former four-time Montana High School Association boys golf champion has been pretty ingenious with his setup, all things considered.
In Tempe, Johnston has access to a state-of-the-art golf practice facility called the Thunderbirds Golf Complex, complete with a fancy putting green with marked distances. In Libby, he does not.
Instead, Johnston has two things: a small ball returner with an artificial turf runway and then tape marked at various distances between five and 20 feet to work on his speed control.
"I sent a picture to my coaches of the little setup I had downstairs," Johnston said. "I was like, 'who needs a fancy putting mat when you have a floor and some duct tape?"'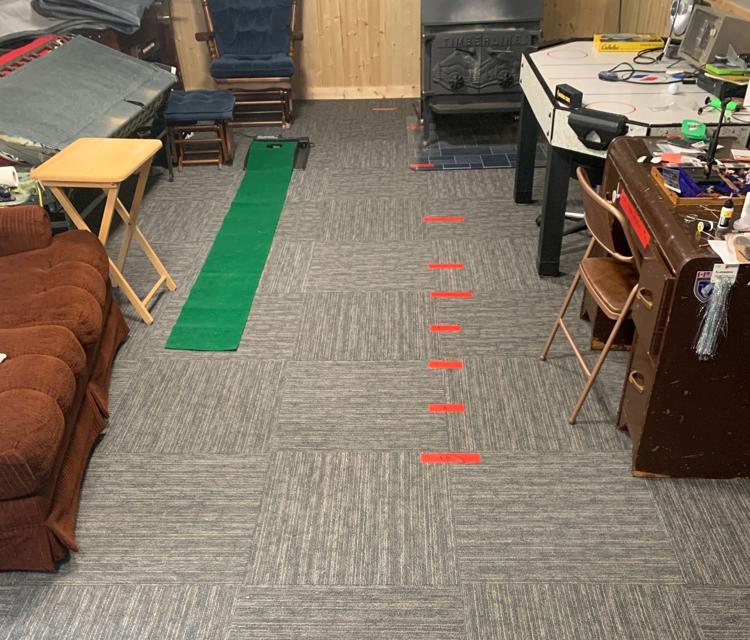 While the golf course in Libby has finally opened — he got a round in on Thursday — and he has a net setup in his backyard so he can work on driving, it's still a far cry from the weather and courses he had in Arizona.
The country, too, as Johnston quickly found a spot in the Sun Devil lineup as a freshman and got rounds in everywhere from Hawaii and California to Florida and Mexico.
One of his best memories was a trip to Notre Dame for the Fighting Irish Classic. Every golfer at the tournament was given a ticket to the Notre Dame football game over that weekend. Even better? Following a tournament-wide dinner at the stadium, he had the chance to throw around a football with other golfers entered in the tournament on the field itself.
"All the trips we usually did something fun," Johnston said. "It wasn't just go there and golf and go back to the hotel room. We tried to have fun on them, which was really cool. Kept everyone loose and made for some great memories."
He finished the season with five individual top-15 tournament finishes as the Sun Devils looked poised to improve on last year's strong finish at the NCAA tournament.
Johnston took third overall at his first tournament, the Mea Lanakila Individual and also had an 11th place finish at the Tavistock Invitational, which had a number of strong teams.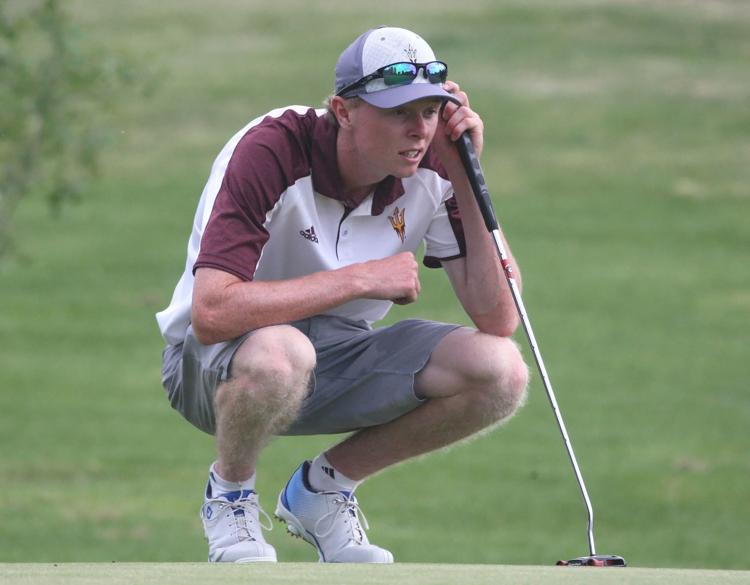 As the season progressed, he fell into a routine of morning classes and then heading over to the practice facility in the afternoon for up to seven hours. Outside of practice, Arizona student-athletes can also get food there and it became a place where the team hung out and even did homework.
And, of course, soak up the sun outside and on a variety of courses.
"It was amazing just waking up every day and knowing the weather was gonna be perfect and sunny and once every couple weeks or so it rain," Johnston said. "I didn't even scratch the surface of the number of gold courses that some of the other guys on the team have played."
While he fully expected college to be a big change, he was quick to mention how vital his teammates were to making him feel comfortable and welcome at Arizona State.
The culture is strong and he expects the success they have had to continue well into the future. In any case, there certainly seems like there will be a lot more coming from one of the best golfers Montana has produced in recent memory.
"I feel like we're gonna be strong for a while. Sun Devil isn't going anywhere anytime soon," Johnston said. "Our program is really has gone upward the past few years and I think we're going to keep doing that. We've got some really good recruits coming in and I'm excited."