HELENA — Montana is unique and also has a unique sports history.
On the football field, the Treasure State has two just NCAA Division I programs, but it also has a history of mountainous men taking their talents to the National Football League. 
Since 1922, 70 athletes born in Montana have played in the NFL and as I laid out the criteria for selection Wednesday, this article is the first of two parts ranking the top 10, with Nos. 6-10 today and Nos. 1-5 to follow Saturday. 
This list is based entirely on what they did professionally. 
Trimming that list of 70 to 10 took great deliberation. So before revealing Nos. 6-10, here's a look at others who also received serious consideration, in no particular order:
Mike Person (Glendive) Casey Fitzsimmons (Wolf Point), Bob McCullough (Helena), Keith Wortman (Billings), Shane Collins (Roundup), Kroy Biermann (Hardin), Colt Anderson (Butte), Kirk Scrafford (Billings), John Friesz (Missoula) and Laurie Niemi (Red Lodge).
Niemi, the only former Pro Bowler not to make the list (1951 and 1952), was the toughest to eliminate, but his career lasted just three years. 
Without further ado, here are the Nos. 6-10 NFL players born in Montana: 
10. Rick Dennison (Kalispell)
We start our list with a Super Bowl champion, although Kalispell's Rick Dennison didn't win a title on the field. He did have a lengthy career in the NFL with the Denver Broncos.
Dennison played at Colorado State before beginning a nine-year stint with the Broncos as an inside linebacker/special teams contributor. He played in 128 career games, which is seventh among Montana-born players.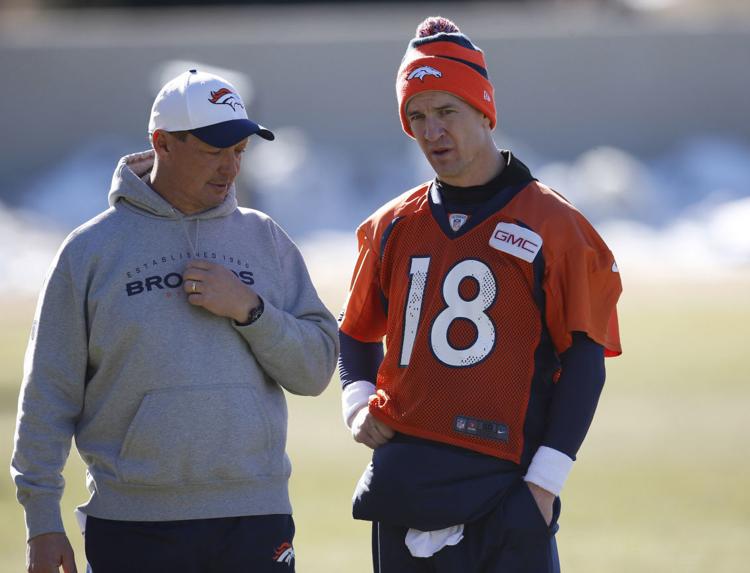 He is also one of 12 to be considered a starter for at least three seasons. Additionally, he notched four career interceptions, tops among Montanans, five fumble recoveries and 6.5 sacks. 
On teams quarterbacked by John Elway, Dennison played in three Super Bowls and was active in 11 playoff games. However, his Broncos lost to the New York Giants 39-20 in Super Bowl XXI, 42-10 to the Washington Redskins in Super Bowl XXII and 55-10 to the San Francisco 49ers in Super Bowl XXIV. 
Eventually, after sticking in the league as a coach, Dennison got his Super Bowl ring.
He was the Broncos' special-teams coach in 1997 and 1998 when they won back-to-back championships. He added another during the 2015 season, serving as the offensive coordinator for Denver's Super Bowl win with Peyton Manning. 
 "It's a little different (coaching) than it was as a player," Dennison told the Missoulian in 2016. "... I can't quite recall what we were doing as players -- it was a blur -- but all I know is we weren't very successful."
Dennison has spent 10 seasons in the NFL as an offensive coordinator and is currently offensive line coach for the Minnesota Vikings. 
9. Marc Mariani (Havre)
Coming out of Havre High, Marc Mariani was a two-way all-state football player. Yet, he didn't get much attention from Division I football programs and settled for a preferred walk-on offer from Montana.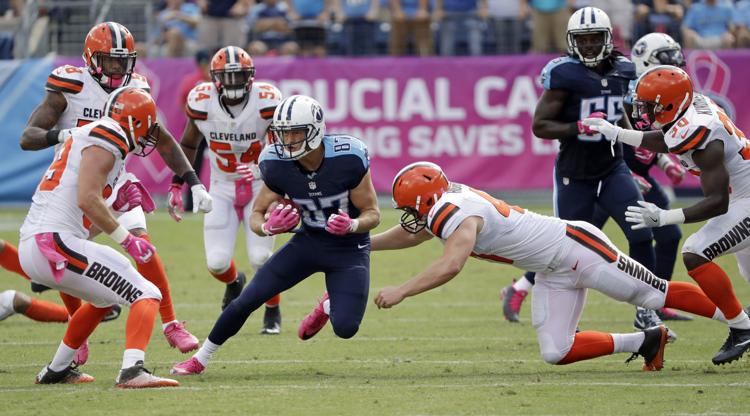 Not only did Mariani eventually earn his scholarship, he became one of the most prolific wide receivers in Griz history on his way to becoming an All-American. 
As a senior, he racked up 80 receptions for 1,479 yards, the most ever in a single season. He also ended his career as Montana's all-time leader in career receiving yards (3,018), receiving touchdowns (29) and career all-purpose yards (5,441).
He also helped UM reach the national title game twice and in a playoff game against South Dakota State, in 2009, he put on a performance for the ages.
With heavily favored and unbeaten Montana trailing at home 48-21 in the first round of the 2009 FCS playoffs, Mariani took matters into his own hands. 
Mariani returned a kickoff 98 yards for a score late in the third quarter to start the rally. He added two touchdown receptions in the fourth, part of 12 receptions for 171 yards and 218 return yards for 389 all-purpose yards and three scores.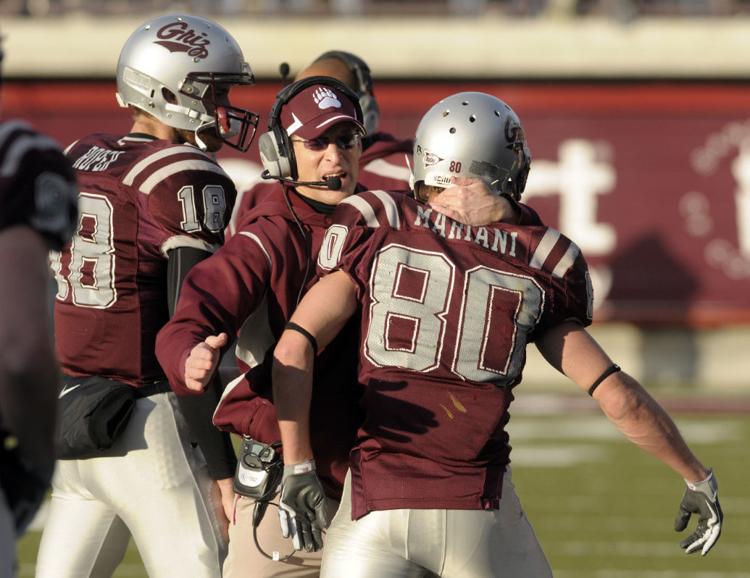 The Griz won after scoring 40 unanswered points. And that return ability helped catch the eye of the Tennessee Titans, who drafted Mariani in the seventh round of the 2010 NFL draft.
What cemented his place on this list is one of the greatest rookie seasons any Montana-born player has had in the NFL.
The former Havre Blue Pony found the end zone in his fourth career game, returning a kickoff 98 yards for a touchdown against the Broncos.
Tennessee lost 26-20, but a week later, in front of a national-TV audience against the Dallas Cowboys, he showed the ability to deliver in the clutch again.
Mariani again changed the course of a key game with a kickoff return. 
Dallas had just tied the score 27-27 after an 18-yard touchdown strike from Tony Romo to Jason Witten. But, Mariani returned the kickoff 73 yards with just over four minutes left to go. 
Tennessee eventually found the end zone and won. It was one of five times that season that Mariani went over 100 kick-return yards. 
In Week 11, he scored again, this time on a punt return, scampering 87 yards for a touchdown against the Washington Redskins. The Titans won in overtime and Mariani, who had 169 combined return yards, was selected AFC Special Teams Player of the Week.
He was one of four rookies voted to the Pro Bowl that season, making him the first Montana-born player to get the nod since Helena's Pat Donovan in 1982.
Mariani's 1,859 combined return yards are a Titans record and led the NFL in 2010. It's the only instance of a Montana-born player leading the league in any yard-related statistic. 
Mariani's 2010 season ranks 18th all-time for combined return yardage and 25th-all time for kickoff return yards. He finished in the top 10 three times in combined return yardage. 
The following season, Mariani returned another punt for a touchdown, this time 79 yards against the Carolina Panthers. For that, Mariani earned his second AFC Special Teams Player of the Week award. He also set the Pro Bowl record for kickoff return yardage in 2011 with 326 yards on nine returns. 
A broken leg in 2012 derailed Mariani's career with the Titans. He eventually spent two seasons with the Bears, catching 22 passes for 300 yards in 2015. He played one final season in Tennessee in 2016 before retiring.
8. Dwan Edwards (Columbus)
Dwan Edwards is undoubtedly one of the most talented men on this list. A two-time All-Pac 10 selection at Oregon State, he was selected 51st overall in the 2nd round of the 2004 draft by the Baltimore Ravens.
Playing in front of Hall of Fame linebacker Ray Lewis, Edwards played in 56 career games with Baltimore, including 23 starts and two sacks. Yet, his career took off when he signed with the Carolina Panthers in 2012.
In that first season, Edwards registered 52 tackles, six sacks and seven tackles for loss. He added 10 quarterback hits and a forced fumble.
Following just 5.5 sacks during his first seven years in the league, the 11-year NFL veteran finished with 14 over his last four seasons with Carolina.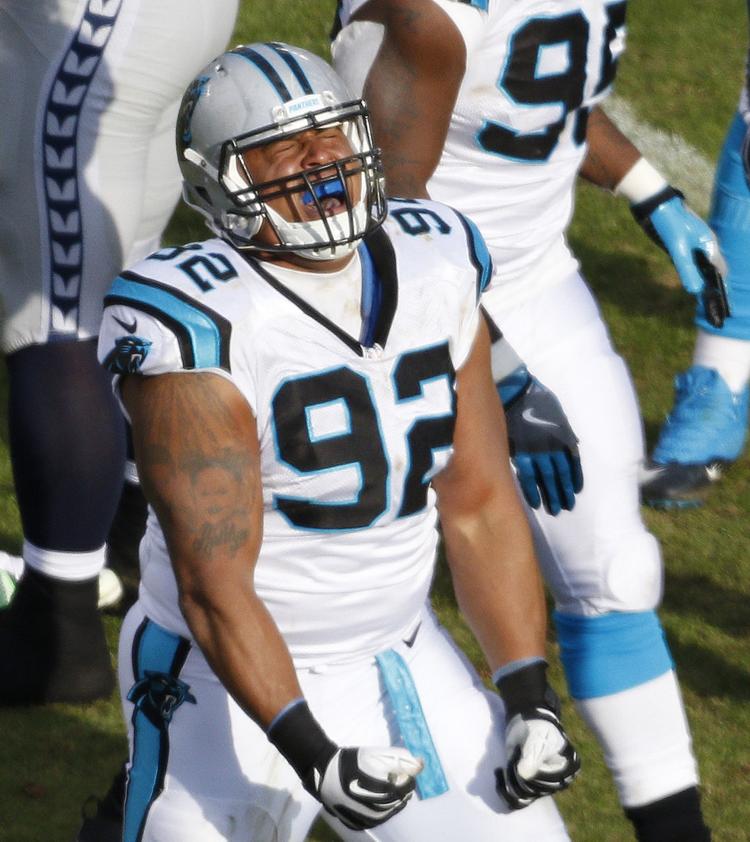 Edwards also notched three sacks in nine postseason games, including one in the Panthers, run to the Super Bowl after the 2015 season. Edwards had four quarterback hits that postseason but ultimately, in his final NFL game, Carolina fell to Denver 24-10. 
On the list of Montana-born NFL players, Edwards is third in games played (136) and wrapped up his career with 64 starts. He also had one defensive touchdown on a fumble return for a score in 2009, on top of 354 total tackles, 29 tackles for loss, 19.5 sacks and 58 quarterback hits. 
7. Tim Hauck (Butte)
It'd be impossible to have a list of great Montanans in the NFL without mentioning Tim Hauck, who was born in Butte and raised in Big Timber. 
The brother of Montana head football coach Bobby Hauck, Tim played for the Griz and was a two-time All-American at safety (1988-89), picking off 15 passes and blocking nine kicks, before landing with the New England Patriots in 1990.
In the league, he stayed true to form and ground it out on special teams, totaling 183-career games, tops among Montana-born players, well ahead of second-place Mike Tilleman's 149.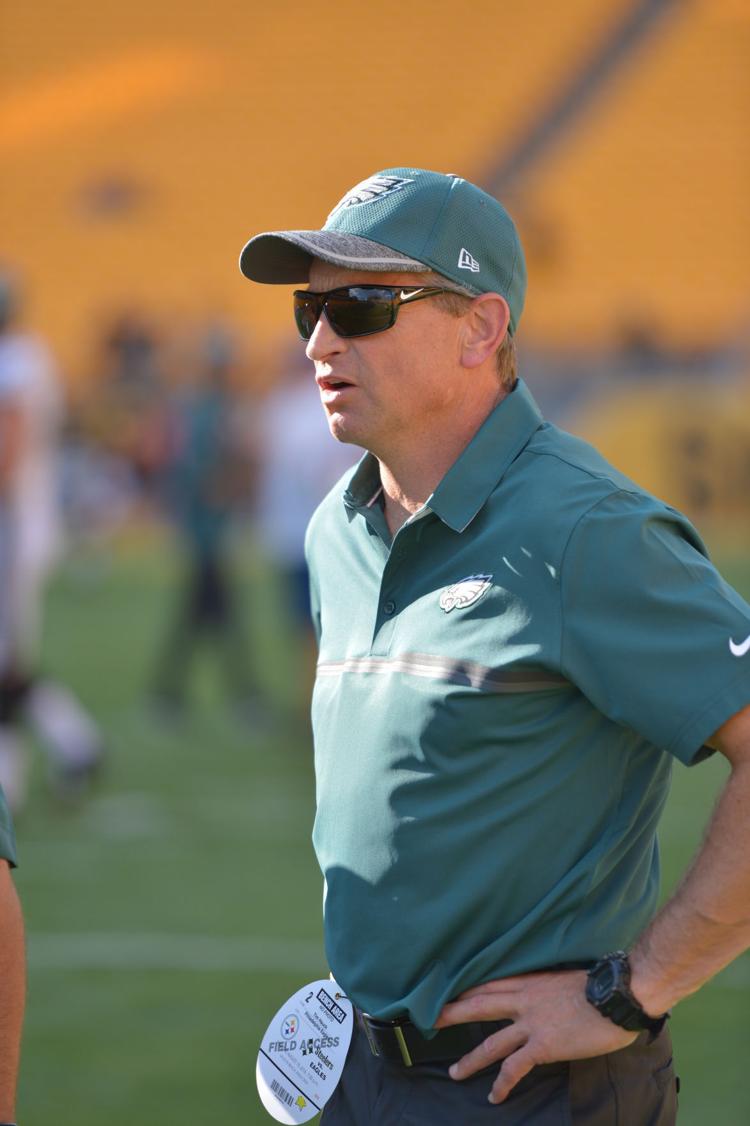 His career lasted 13 seasons and included seven teams. It ended with the 49ers after three games in 2002, the only time in a career that began in 1990 that he wasn't active for at least 10 games.
While much of his time was spent as a core special teamer, Hauck's best days came with the Philadelphia Eagles from 1999-2001.
During his first season, he started 15 games, notched his only career interception, forced a fumble and had 85 total tackles. 
Hauck wound up with 357 career tackles (223 solo), one interception, 16 passes defensed, six forced fumbles and four fumble recoveries. A total of 162 of his tackles came on special teams. He also took part in 10 playoff games, the last of which was the 2001 NFC title game, a 29-24 loss to the St. Louis Rams. 
Like Dennison, Hauck eventually got his Super Bowl ring as a coach. He's been the safeties coach in Philadelphia since 2016. During his second year, the Eagles beat Tom Brady and the Patriots in the Super Bowl. 
6. Francis Cope (Anaconda) 
The last player in Part I of the two-part list is Francis (Frank) Cope, one of the first Montana-born players to make a name for himself in the NFL.
After a successful college career at Santa Clara, Cope played 10 seasons for the New York Giants from 1938-1947. They were called the "Football" Giants at the time because they shared the Polo Grounds with the New York Giants of baseball's National League. 
As a rookie, Cope was selected to the Pro Bowl and helped New York defeat the Green Bay Packers 23-17 in the 1938 NFL championship game.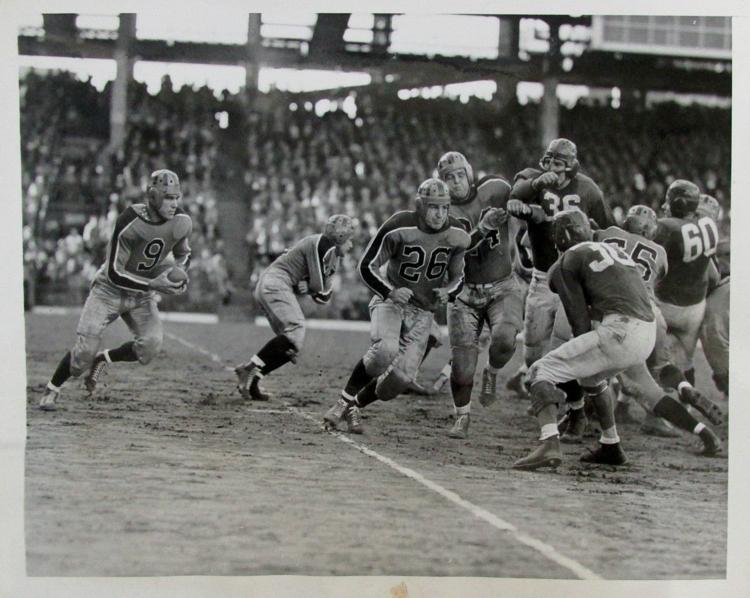 The Anaconda native earned another Pro Bowl nod in 1940 and first-team all-pro honors in 1945, joining Jerry Kramer as the only Montana-born players to be first-team all-pro and selected for the Pro Bowl. He also took part in the NFL's only scoreless tie, between New York and Detroit in 1943. 
Cope was viewed as one of the game's premier left tackles and was selected to the NFL's All-Decade team of the 1930s in 1969. His 98 career games also leave him tied for 11th among players born in Montana.