BILLINGS — Jim O'Neil was in trouble on the 18th hole at Briarwood Country Club on a sunny, 70-degree Saturday. His ball was straddling the out-of-bounds line wide right of the fairway. He took an unplayable, and the ball barely went a yard on his next swing.
Jim's daughter, Laurel and Rocky Mountain College graduate Morgan O'Neil, smiled and gave him some encouragement. If this was a stroke play tournament, Morgan might not have been so cheerful. Jim, Laurel's golf coach, was facing a long third shot on a par 5 littered with hazards. He would be grinding to make a bogey.
Jim carded a par, but not because he made an impressive recovery. He was playing on a team with Morgan as part of the inaugural Men's and Women's State Four Ball Championship, a two-person best ball tournament.
The Four Ball, which is run by the Montana State Golf Association, is played like a stroke-play event in many ways. There are groups of four golfers who each play their own ball for two 18-hole rounds. But within each foursome are two teams. The best score from one of the players on the two-person team is the score that counts.
For example, Jim made a triple bogey on the 18th hole, while Morgan carded a par. The par was the only score that counted, as if Jim's dalliance with the out of bounds never happened.
"Morgan's good," Jim said with a smile after his round. "I played poorly, and she kind of kept us afloat."
There are 32 teams (64 golfers) competing at this weekend's Four Ball Championship, which concludes Sunday. It's not nearly as many entrants as MSGA executive director Jim Optiz would have liked, but it's a step in a promising direction after the tournament was canceled last May due to almost nonexistent interest, which can be blamed largely by COVID-19.
"At least we're going to get the ball off the tee," Opitz said earlier this week. "We just have to play it and show people how fun it is."
The O'Neils and others who played in Saturday's opening round agreed with Opitz — the Four Ball is fun. Perhaps not more fun than stroke play, but at least a nice change of pace.
Even if a golfer is on a high school or college team, they're focused on their individual score. Two-person best ball introduces more teamwork and strategy. One teammate can try to drive the green while the other lays up. They spend lots of time reading each other's putts, sometimes stroking a short putt before a longer one if both teammates are on similar lines. Knowing that the best score will be the only one that counts can be especially useful at the hilly, hazard-filled Briarwood.
"Playing stroke play, you have to be careful with some putts on these greens," said Nathan Bailey, a three-time Men's State Amateur champion, the 2020 Mid-Am champ and the head golf coach at Rocky Mountain College (he's playing with Carroll coach Bennett MacIntyre this weekend). "But if your partner's in with a par and you have a birdie putt, you don't have to think about coming back and making par. You can just go at it."
That freedom to be more aggressive is one of the reasons why the Four Ball scores are lower, on average, than statewide stroke play events. Thirteen of the 24 men's teams shot under par Saturday, with three pairings tied at the top after each firing 7-under 65s. Matt Hobbs and Emily Kelly lead the eight-team mixed field at 5-under, and two other groups are 1-under (Billings West's Isabella Johnson and Megan Voegele make up the lone women's team, and their score is recorded in the mixed field).
"It's a different mentality," Morgan said. "You're playing to make birdies as opposed to just trying to get a solid score. It helps. We only took one big number."
Some Four Ball players said they aren't deviating from their stroke play strategy. Jim and Morgan putted every hole out, even if one of them had already carded a score that couldn't be bested (Morgan's individual score was 77, Jim's was 85 and their team score was 74).
"You're just out there trying to play your own ball," said Gordon Webb, who was playing with his wife, Katharine. "But if you get in trouble, you have a partner to rely on, so that's nice."
Katharine scored better than her husband on one hole Saturday, and the couple from Malta (which is 1-under) was not an outlier. Several pairings were carried by one player. But other scores were more evenly distributed. Laurel senior Carson Hackmann, for instance, had the best score on seven holes, while his partner, eight grade brother Cameron, scored better on three.
"We were both trying to make so many birdies and cheering each other on," said Carson, a McMurry University (Texas) signee. "You know that you can't get mad at each other or it's going to go downhill pretty fast. So just stay positive and keep making birdies."
A large part of the Four Ball's appeal was the opportunity for golfers to team up with family members, significant others or friends. These duos usually try to beat each other when they're in the same group. That dynamic is flipped this weekend.
"That element of trying not to let your teammate down added something to it," Jim said. "I really hope this thing catches on, and I think it will."
Photos: Inaugural Four Ball Tournament held in Billings
Four Ball Championship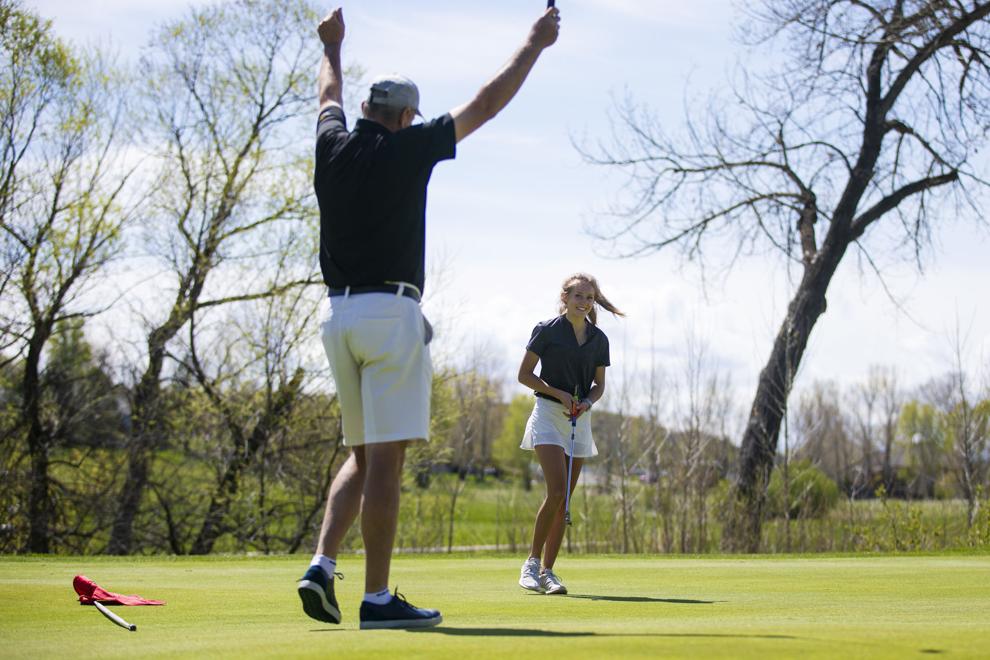 Four Ball Championship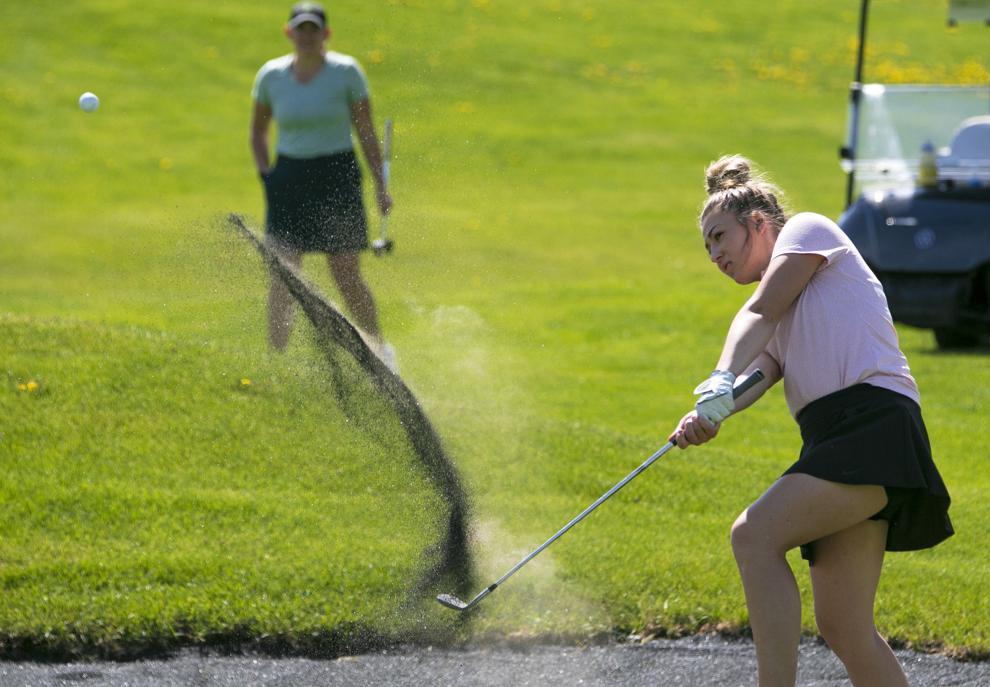 Four Ball Championship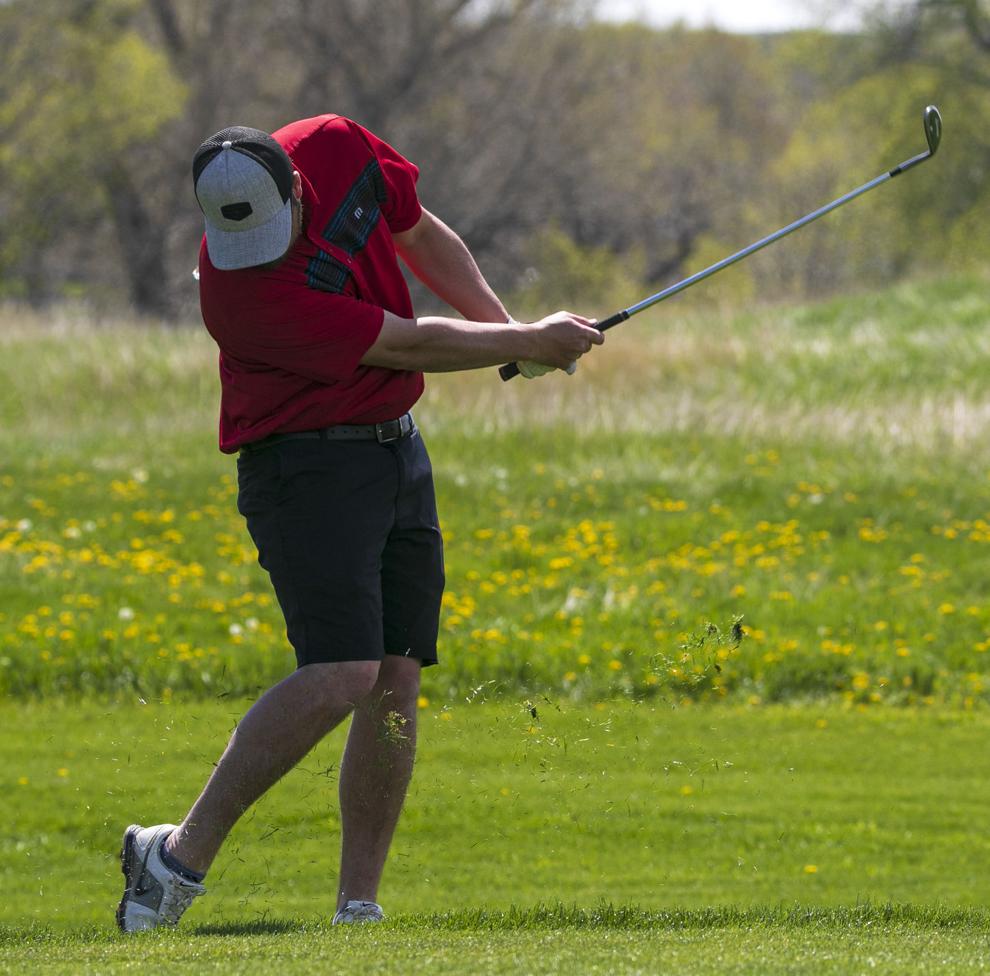 Four Ball Championship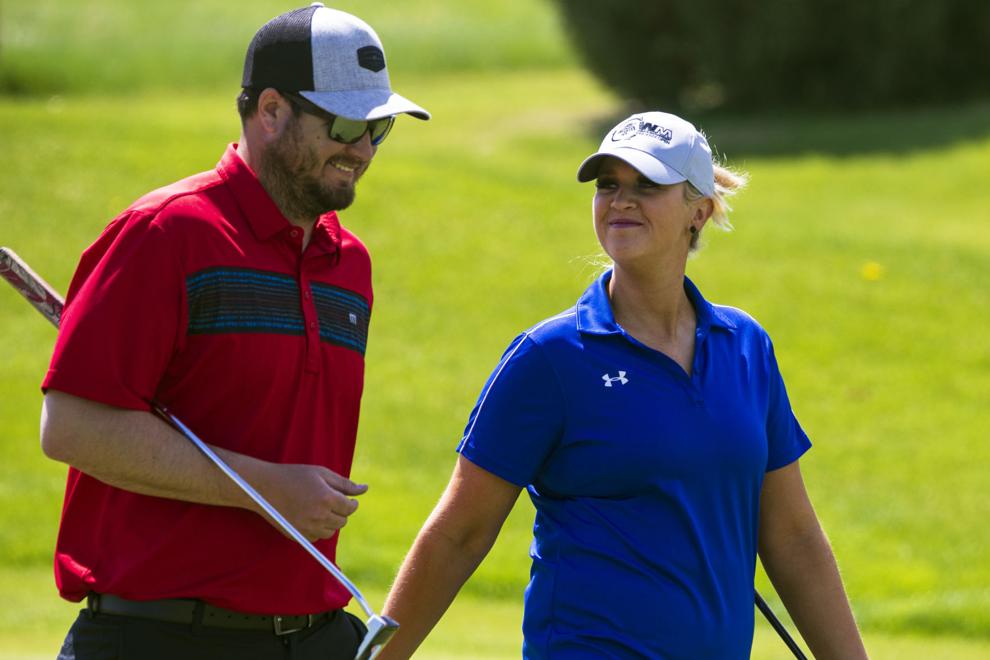 Four Ball Championship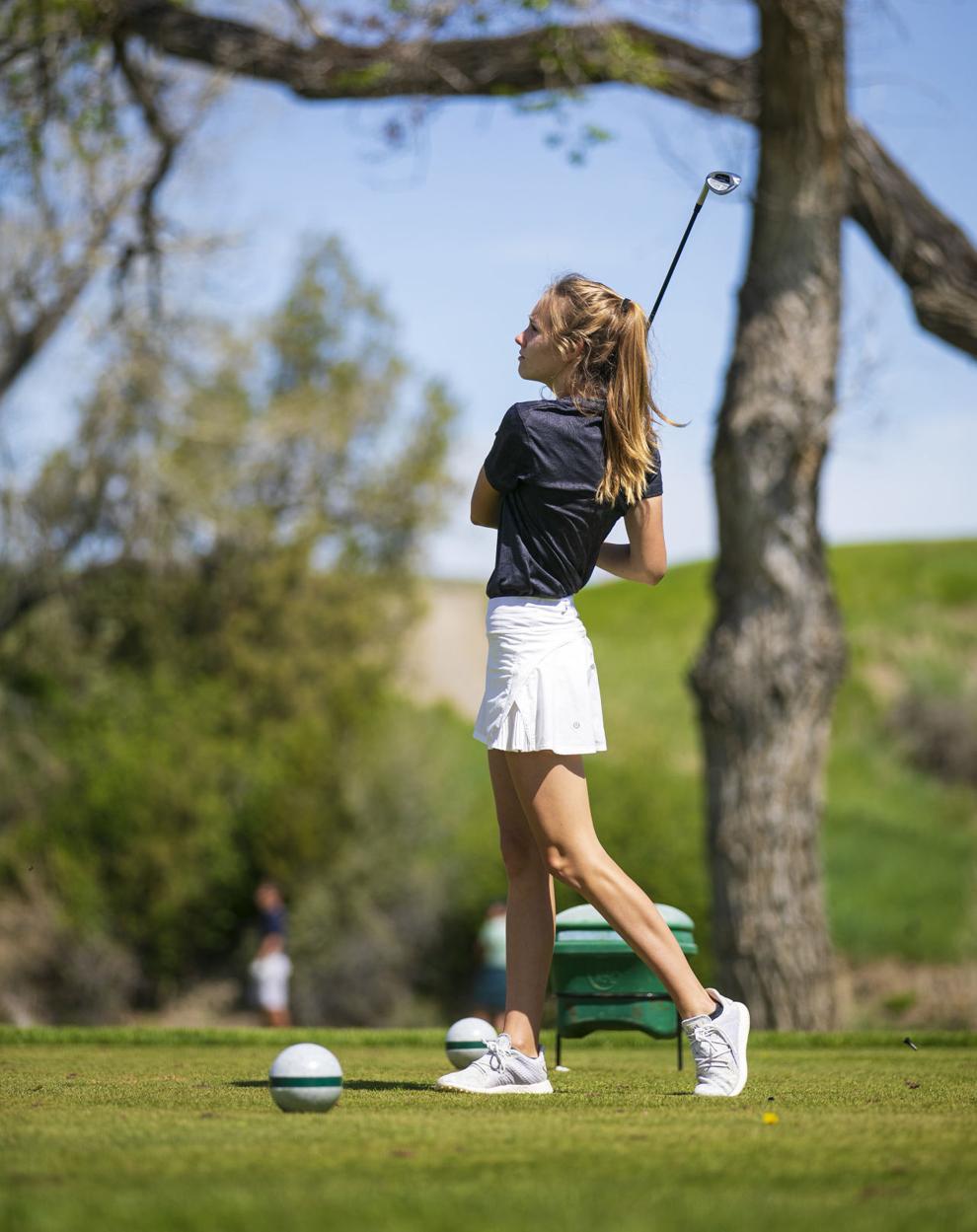 Four Ball Championship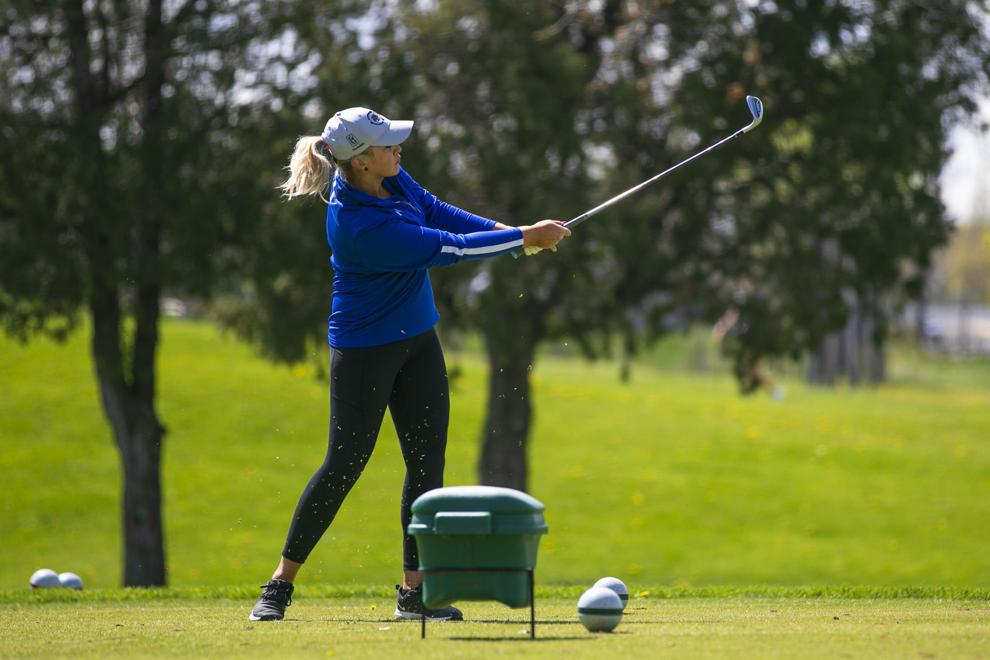 Four Ball Championship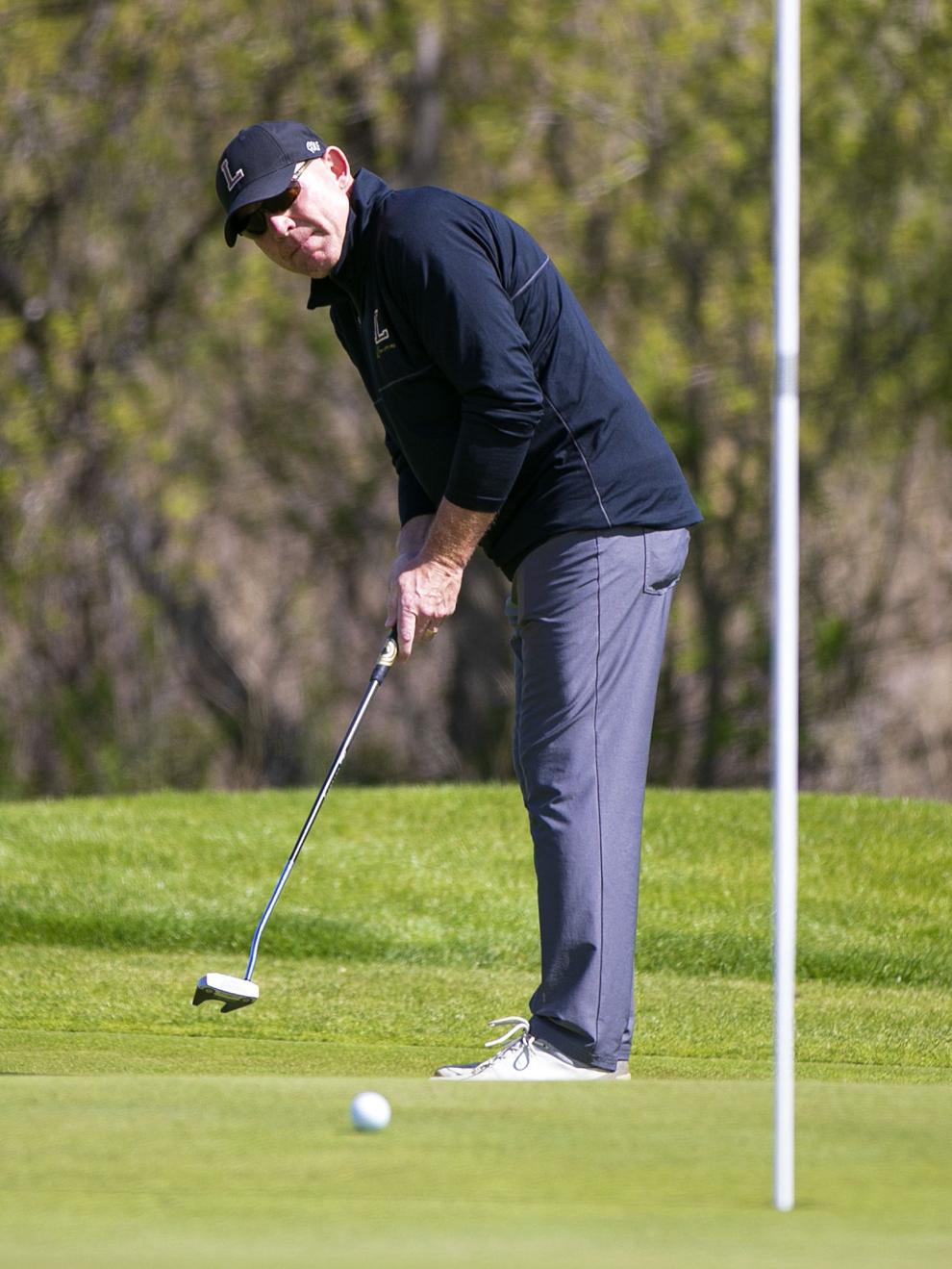 Four Ball Championship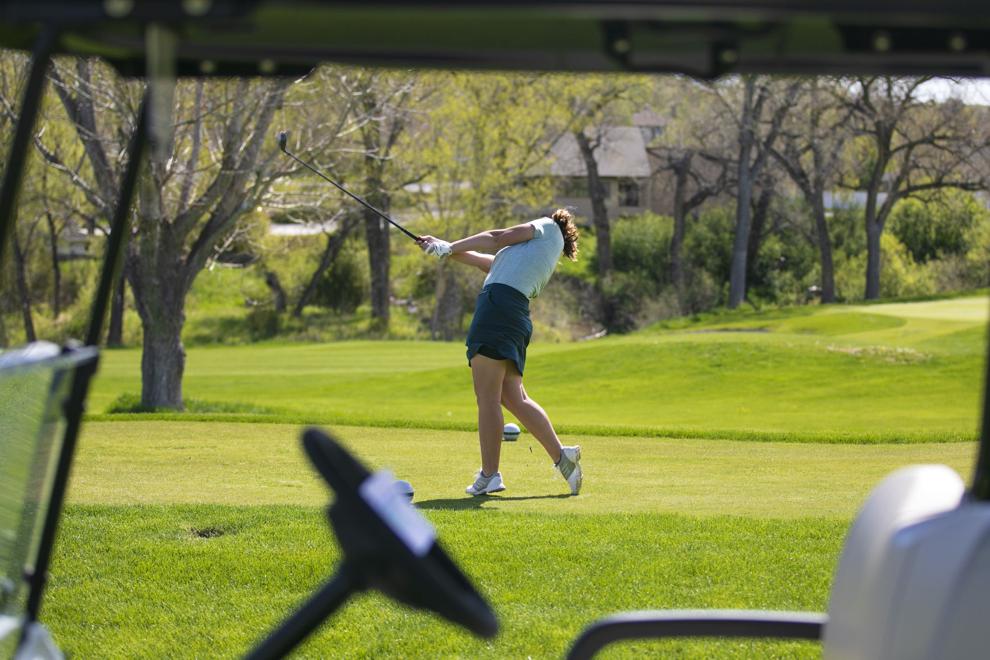 Four Ball Championship
Four Ball Championship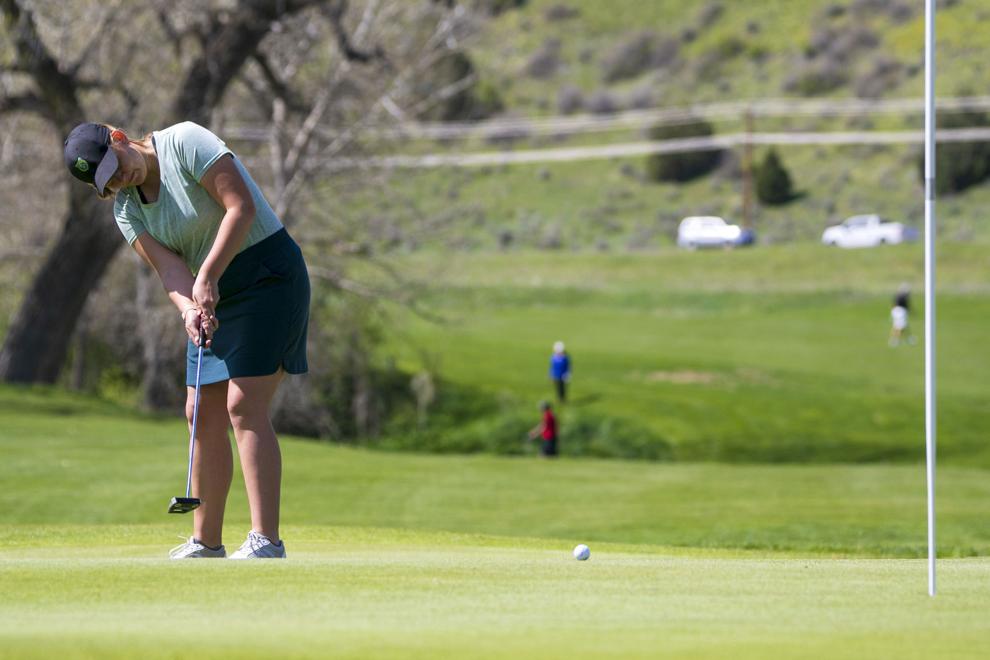 Four Ball Championship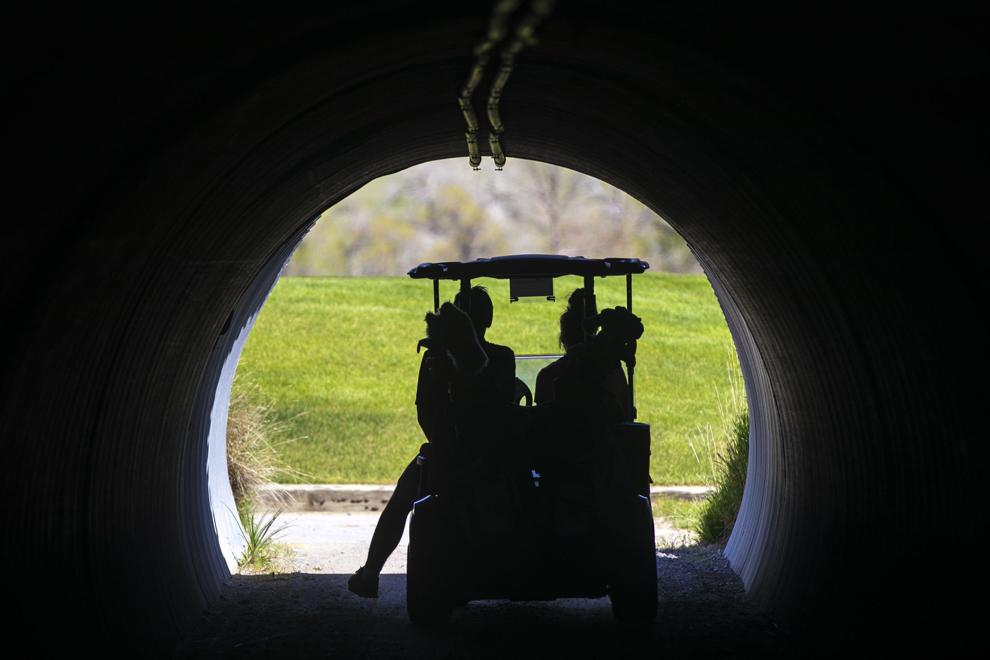 Four Ball Championship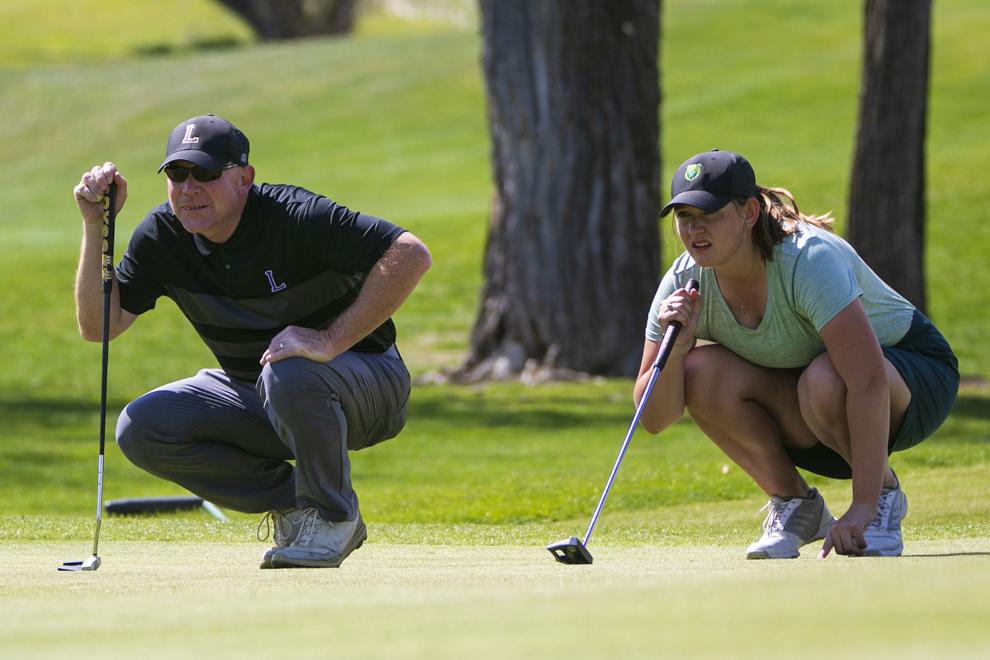 Four Ball Championship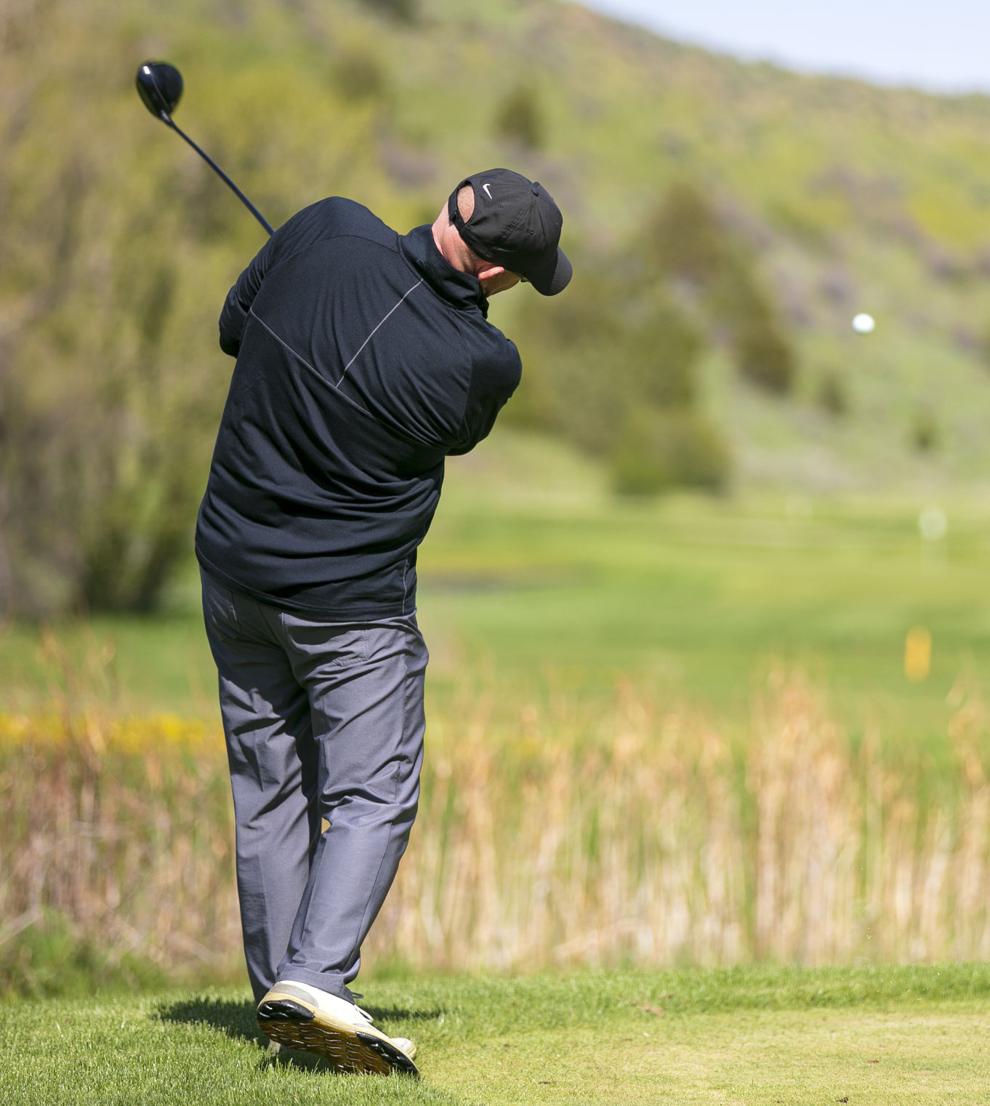 Four Ball Championship