BILLINGS — Renzi Lee, the head pro at Lake Hills Golf Course, has unofficially taken on the role of course custodian.
Lee has spent the last week or so armed with bleach and soap. He cleans Lake Hills' bathrooms every morning and night. He sprays faucets, toilet flush handles and other frequently touched surfaces with disinfectant. He soaks driving range baskets in bleach, wipes down golf carts and applies disinfectant to door handles every few minutes.
"I've breathed so much bleach, fresh air is awesome to me right now," Lee told 406mtsports.com on Tuesday.
Cleanliness is one of the best ways to slow the spread of COVID-19, the disease caused by the new coronavirus. So is "social distancing," which has led to the closure of schools, restaurants, bars and other heavily populated places in all 50 United States. Entire sports seasons, including Montana's high school spring slate, have been suspended or canceled.
Many golf courses, however, have remained operational because they can be relatively sanitary places where social distancing occurs organically. Public and private Billings-area courses have made several changes since Montana's first cases of COVID-19 were confirmed two weeks ago, but many have been successful.
"(Golf provides) an opportunity to do something," Lee said. "You can only do so many puzzles."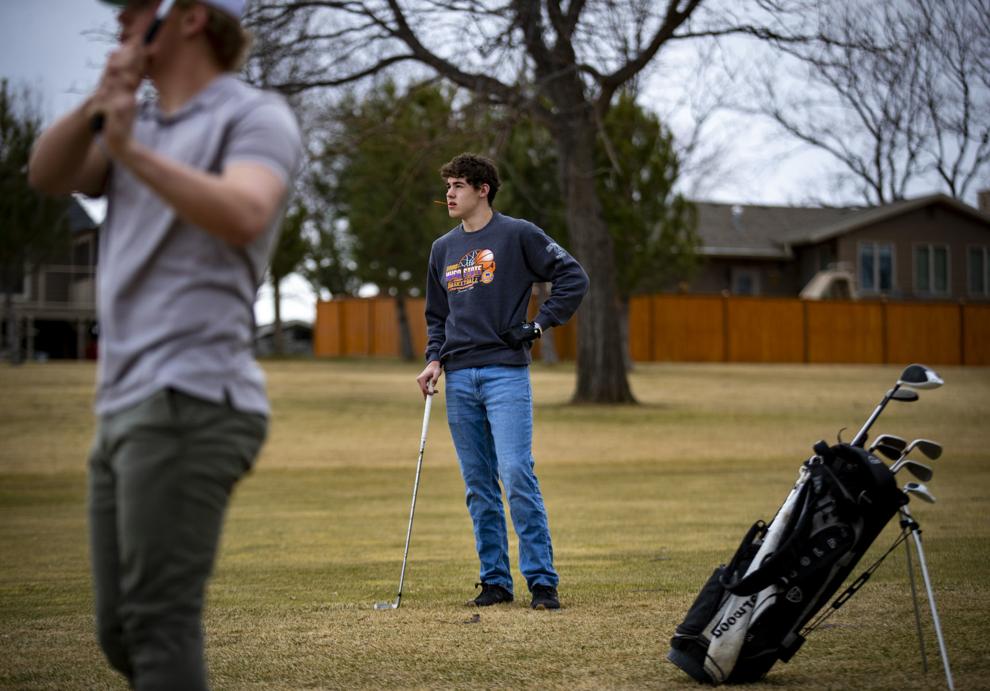 A weird winter
A year ago, so much snow had accumulated over the previous months that courses throughout Montana needed ample time to thaw. This winter has been so mild, several Billings-area golf courses were open during pockets of January and February.
Lee and Jared Strickland, the head pro at Yegen Golf Club, have welcomed the warmer weather, but they also feared their luck would turn bad during the spring.
"We all had that in the back of our minds," Strickland said. "'C'mon, we finally have a nice spring. Please don't throw something at us that is going to shut our doors.'"
Two weeks ago, most sports leagues and events were on schedule. Within days, everything from the NCAA tournament to The Masters was canceled or postponed due to COVID-19 concerns. Montana schools and many businesses are closed until at least April 10. Other state governors have issued "shelter-in-place" orders, which limit people to grocery store runs, doctor appointments and little else outside of their homes.
Yet golf has soldiered on. California Gov. Gavin Newsom issued a stay-at-home order last week, and some of the state's golf courses have shut down. But many have stayed open.
Those courses aren't disobeying health experts, per se. The less physical interaction with others, the better, but medical professionals also encourage exercise, such as hiking and running, so long as distance is lengthy and crowds are small.
"What we've really recommended that people do is adapt to new habits," said Barbara Schneeman, the vice president of communications and public affairs at RiverStone Health. Golfers should be "making sure when you're on a tee box, you're giving the person who's teeing off plenty of space. As you're walking the course, walking six feet apart from each other.
"Obviously on golf courses, there's plenty of room to practice good social distancing."
Preventative measures
Lee's daily cleaning routine is common at most, if not all, Billings-area golf courses. Trash cans, ball washers, bunker rakes, shoe cleaners and other common on-course items have been removed. Several courses have raised cups that prevent golfers from reaching into each hole after made putts. Hilands Golf Club has removed all flag sticks, forcing golfers to guess where the hole is located before they reach the green.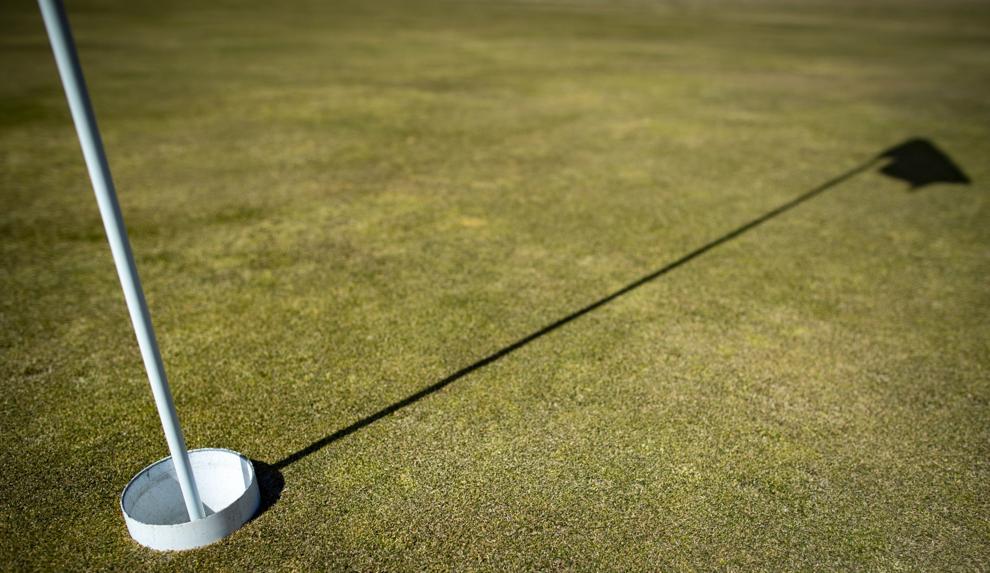 Course employees have restricted the number of people allowed in their pro shops at a given time. Driving range mats are spaced at least six feet apart. Groups cannot be larger than four people, and players are encouraged to drive separate carts.
Most, if not all, clubhouses are closed. Pryor Creek has locked its indoor bathrooms and brought in portable toilets. While in-house dining has been eliminated, food and drinks can be only be ordered to go at most courses, as long as customers don't congregate by the snack shacks.
Food-and-drink-based revenue at Hilands has gone down, according to executive chef Dirk Frickel. The private club hasn't laid off any restaurant staff members, but Frickel is worried that will change in the coming weeks.
"We're just really happy we're able to stay open," Frickel said. "My concern is that we're going to lose a lot of restaurants in town."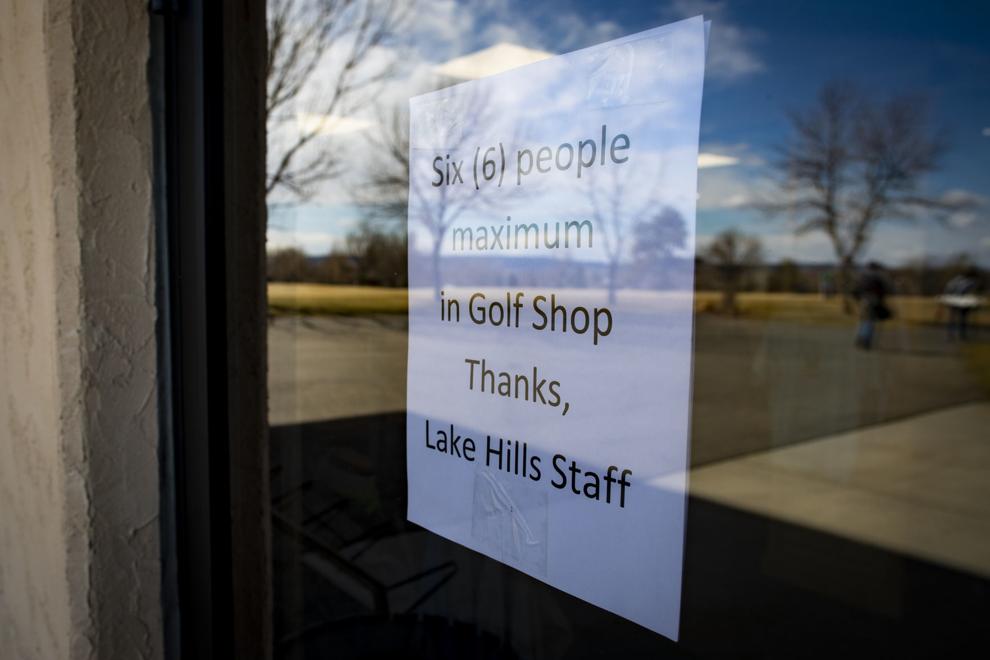 'A place for people to go'
At first, Brennan Larson enjoyed being off from school last week. Now, the Roundup senior wants to go back. Life has been boring without classes.
School in Montana is out for at least two more weeks, and Larson's final high school golf season is in limbo. The Montana High School Association plans to reevaluate its spring sports suspension April 13.
Larson takes some solace in knowing that her golf career will continue at Montana State University Billings. Plus, she's allowed to play right now, just not in a team setting.
"When they said we had to be isolated from people, it wasn't a happy thought," Larson said. "With golf, you can be out there and just be relaxed. … It takes your mind off things."
Lee, Strickland and Hilands general manager Bryce Finnman have heard similar sentiments. New faces have filled their fairways. Young golfers have been more abundant than usual. The relatively warm weather has probably played a role, but course employees believe the shutdowns and social distancing recommendations have driven more people to the links.
"It's kind of a bummer. But then again, it can also be an opportunity," Lee said. "This can be a place for people to go when there's nowhere else to go."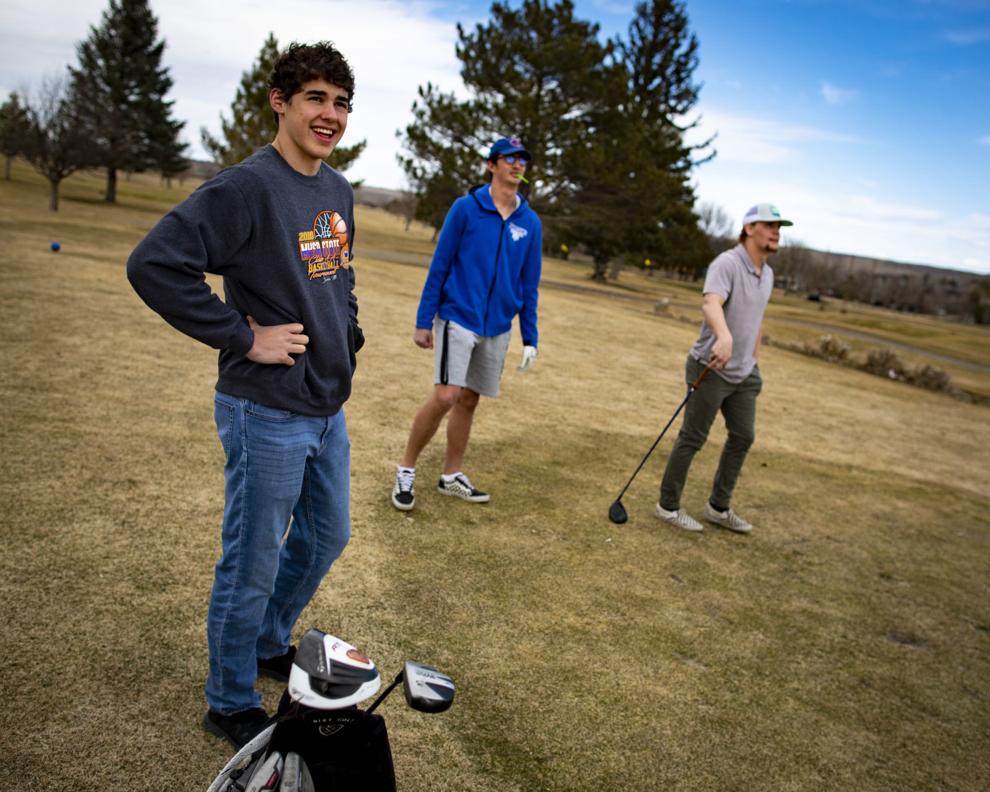 Lee doesn't "want to be the guy who reaps rewards from a bad situation," he said. A struggling economy is not good for the golf business no matter how many people are paying greens fees, and too many customers isn't ideal, either. Government and health officials will take notice if courses become packed (this is one of the reasons professional tournaments have been postponed). The virus' spread might cause courses to close regardless of the number of golfers who show up.
Lee played a round with some Lake Hills men's club members over the weekend. In the past, they would have gone to the clubhouse and gabbed over drinks after the 18th hole. This time, Lee went into the pro shop, and his partners went home.
It was a microcosm for how much life has changed during the pandemic. Rather than enjoying a post-round beer in the Pronghorn Grill, Lee went back to work, bleach at the ready. It's a sacrifice he's willing to make.
"If that's the thing that has to change to flatten the curve, that's fine," Lee said.