BILLINGS — Living in the same house as one of golf's biggest stars isn't that crazy to Billings native Brandon McIver. To McIver, Bryson DeChambeau is just a normal guy who's really good at golf.
Well, that's mostly how McIver feels. The former standout golfer at Billings West admits it's at least a little crazy that he's sharing a home with DeChambeau in Dallas.
"It's like, wow, all of a sudden you're living with a top-four or -five golfer in the world. That's kind of weird when you think about it," McIver told 406mtsports.com in a phone interview Tuesday. "Never really processed it."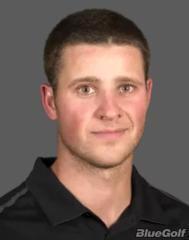 McIver, 27, has only lived with DeChambeau since February, and they rarely see each other. DeChambeau has been racking up high finishes (including a win at the Arnold Palmer Invitational in March) on the PGA Tour. McIver has also enjoyed success across the United States on the All Pro Tour (he notched a victory as well, at last month's United Way Charity Golf Classic in Arkansas).
Those busy schedules have prevented McIver from gaining any special insights into DeChambeau's riveting style of play, or his feud with Brooks Koepka, or his preparation for "The Match" in Big Sky next month. Still, McIver has had access that few people get to DeChambeau.
"He works really hard and he's very dedicated. That's kind of what I've seen the most," McIver said. "He's a nice guy. He really is. He can be outspoken a little bit, but I think he does it with really good intentions."
McIver has lived in the Dallas area for about two years. He spent some time there in 2016 as well, shortly after he finished a strong career at the University of Oregon. He moved back to Billings when he competed on the Mackenzie Tour-PGA Tour Canada, and he returned to Texas after joining the APT.
Some roommate rejiggering this past winter forced McIver to search for a new place. Fellow pro golfer and friend Grant Bennett told McIver that DeChambeau had a vacancy at his house (where Bennett lived and still does). It was McIver's best option at the time, he said, and he's grateful that DeChambeau opened his doors.
McIver, a two-time Montana State Amateur champion, described the house as nice "but not over the top."
"It's pretty modest," he said, especially "for how well he's done."
DeChambeau provided glimpses of the house in a video he released last month entitled, "A Week On Tour," which documented several days of DeChambeau's life on and off the course. McIver makes a cameo in the video during a scene where he, DeChambeau and DeChambeau's friends play a putting game (around the 11:00 mark; McIver is wearing a black hoodie).
McIver has not played golf with DeChambeau, but he watched him practice once at Dallas National Golf Club. That might have been a better show than an 18-hole round.
DeChambeau gained about 40 pounds last year, thanks to an intense workout regimen and an Olympic swimmer-esque diet. He's been the No. 1 PGA Tour player in average driving distance (more than 322 yards) and strokes gained off the tee in each of the past two seasons. Thanks to his muscle mass, speed training and a fervently analytical approach, he's recorded massive swing and ball speeds. He's also won several tournaments, including last year's U.S. Open.
McIver watched one of DeChambeau's speed training sessions during that lone practice he attended.
"It was pretty impressive," McIver said with a laugh.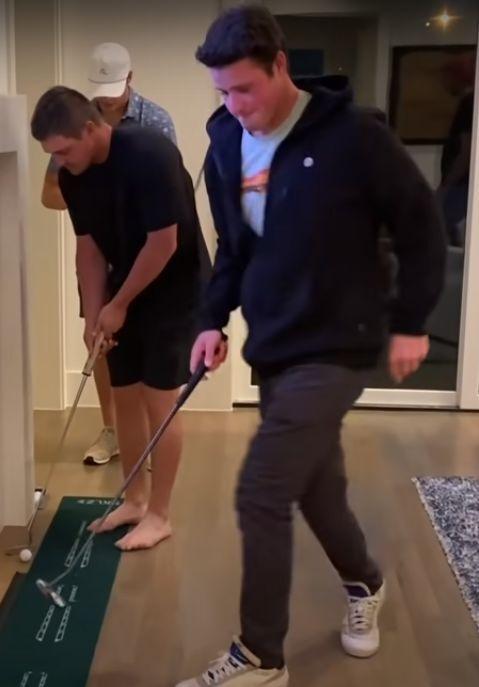 As entertaining as DeChambeau has been on the course, he's been just as interesting off of it. A viral video from last month's PGA Championship showed Koepka, a four-time major champion, reacting with disgust as DeChambeau walked behind him, adding fuel to an already smoldering rivalry. The two have gone back and forth on social media since that video surfaced.
Like most people, McIver has been a spectator to all of this. He hasn't seen DeChambeau in weeks.
"I didn't know him super well before I lived there, and I would still say I don't know him super great," McIver said. "We're pals, acquaintances, cordial, friendly."
McIver doesn't know if he'll be able to attend The Match, which will pit DeChambeau and NFL MVP Aaron Rodgers against PGA Championship winner Phil Mickelson and Super Bowl MVP Tom Brady at The Reserve at Moonlight Basin in Big Sky on July 6. The high elevation course includes a 777-yard hole that plays steeply downhill.
"He's literally going to hit it 500 yards," McIver said of DeChambeau. "It's going to be pretty funny to watch."
McIver isn't sure when he'll be able to get back to Montana, period. He's currently preparing for this weekend's Southwest Kansas Pro-Am, less than three weeks removed from his one-stroke victory in Arkansas. A rolled ankle earlier this year caused him to miss an APT event and a U.S. Open local qualifier, and he missed multiple months in the fall due to hand surgery.
"That was tough, just sitting around for a handful of months," McIver said. "You kind of think, 'Where's my game going to be when I come back? How am I going to feel about golf in general?'
"It definitely took time to get my game back to where I felt like it was really solid and consistent and just regaining that confidence, but obviously a win is reassuring."
McIver has fallen short of Korn Ferry Tour qualifying school multiple times in recent years. If his health keeps improving and he continues to play well, he might finally reach the KFT, which is one step below the tour currently being engrossed by his housemate.