BILLINGS — The 26 golfers chasing Eryn Ellis this week can rest assured — she has bigger plans than another dominant performance at the Women's State Amateur Championship.
In her first and likely last State Am appearance, Ellis posted a score of 5-under 217 in three rounds at The Briarwood Golf Club. The outgoing Rocky Mountain College senior was the only player to finish under par for the tournament, and she was eight strokes clear of second-place Coral Schulz.
It was the perfect tuneup for what Ellis hopes is the beginning of a long professional career.
"I just wanted to put on a show for all of these people," Ellis said. "Show them what I could do."
Ellis called herself an "outcast" this week, and not because she was one of the few, if only, players to sport a nose ring and tattoos on both arms. Ellis grew up in Casper, Wyoming, and signed with Rocky Mountain College in 2014 out of Natrona County High.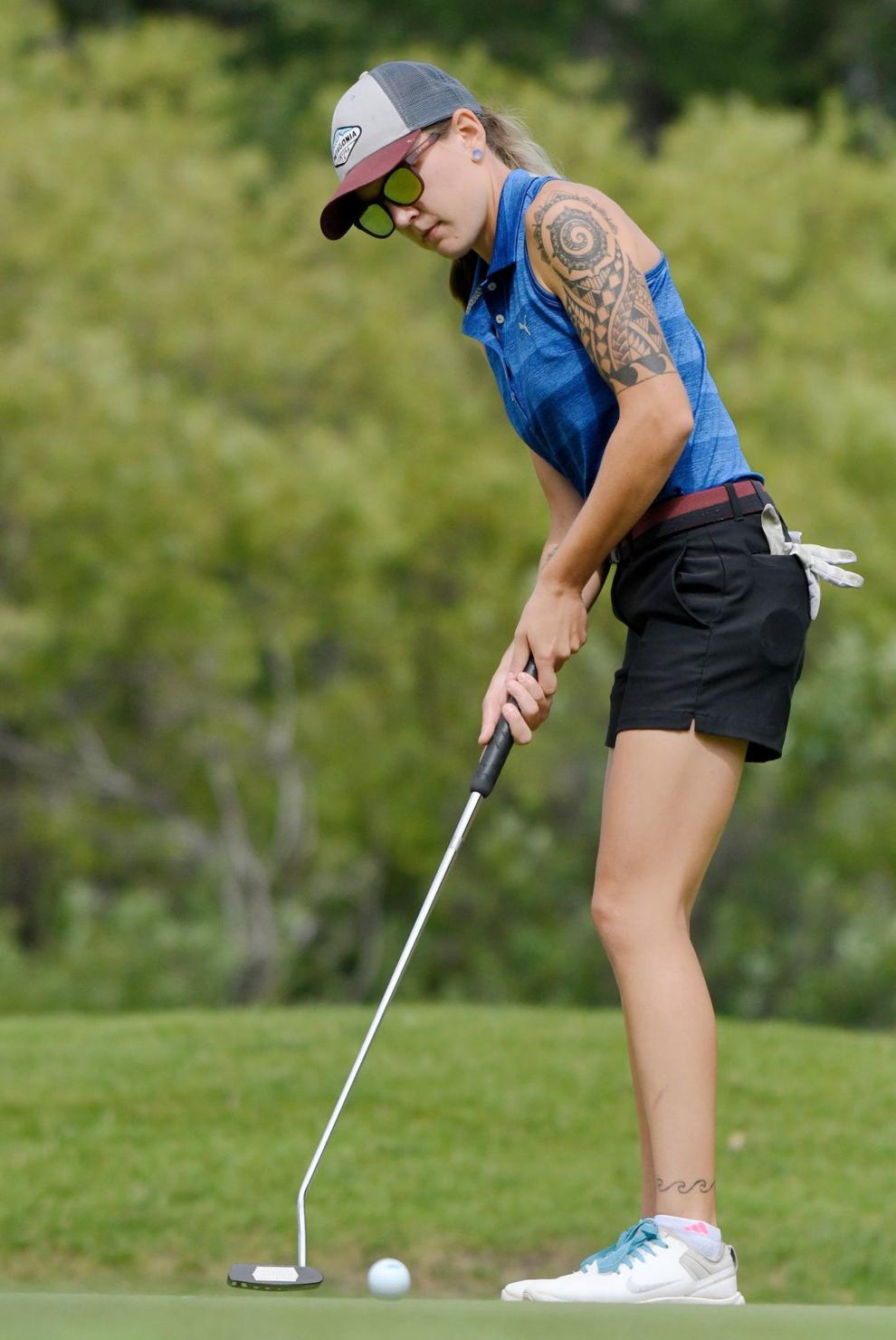 "These girls grew up playing with each other, playing against each other," she said of her State Am competitors. "I'm off in the corner somewhere."
But Ellis made many friends this weekend, she said, despite her outcast status and her merciless run to the championship.
Ellis shot a 3-under 71 in round one and carried a two-stroke lead into round two. That's when she pulled away. Friday's 7-under 67 was a personal best, and it left her nine strokes clear of second place.
Saturday was a struggle, especially on the front nine, where Ellis posted a 3-over 41. But her final round 79 was plenty good. Schulz, a Whitefish graduate and senior-to-be at Montana State in Bozeman, finished eight strokes back, while two golfers finished tied for third at 6-over 228 — Butte Central grad and Montana incoming sophomore Tricia Joyce and MSU incoming senior Delaney Elliott.
"I don't know who was on the front nine. That wasn't me," Ellis said. "But I found myself again."
Ellis plans to move to Florida in the fall and try to earn an LPGA card. The process will be long and difficult, with three stages of high-pressure golf to get through just to sniff the LPGA level. Staying there is another animal.
This weekend's win will give her a boost, and she shares the same trait as every successful pro.
"All I do is golf," she said with a laugh.
Court conquers Briarwood
The last time Billings hosted the Women's Senior Amateur Championship, Susan Court of Helena won.
Five years later, Court was victorious again.
This tournament was at a different course than in 2014 (at Yellowstone Country Club), but the result was almost exactly the same — Court won by nine strokes.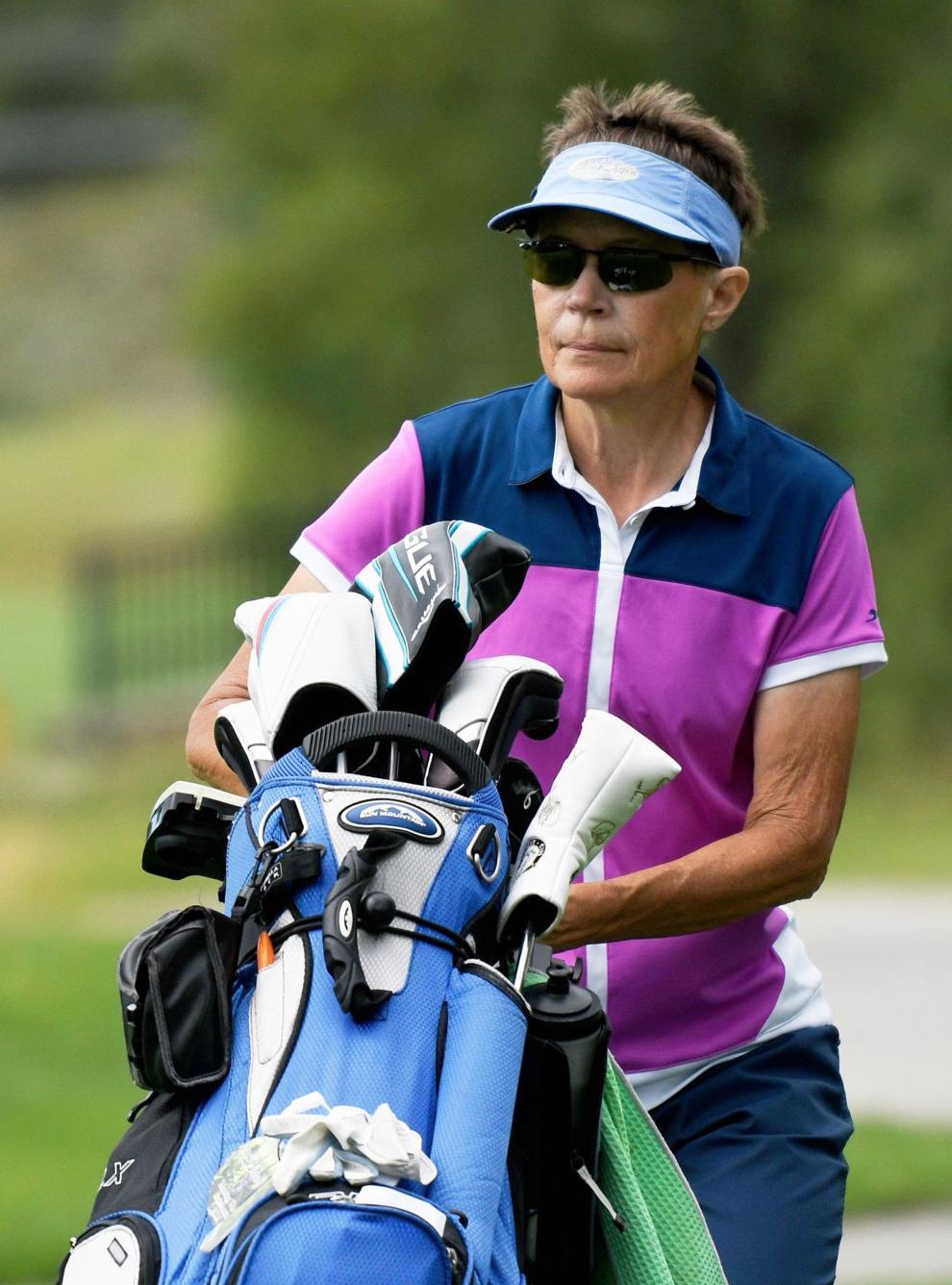 "I've played with a great group of ladies for many, many years, and our theme this year was a sisterhood," Court said. "You saw the people that waited here to greet me as I came off the green and congratulate me, and that meant a ton. It's a sisterhood of friends, golf friends."
Court, 62, won her first Senior Am in 2010 at Valley View Golf Course in Bozeman. Of the three, she said this weekend's victory was the most gratifying.
"I'm just a lot older, and you know that you've got fewer rounds left in you," she said. "As we get older, it's a lot harder to put together the good rounds and to play as well. I'm just very thankful to have kept my game good for such a long time."
Court, like Ellis, led wire-to-wire this weekend. Briarwood member Lisa Forsberg was two strokes back after each of the first two rounds, but she faded with a 19-over 93 on Saturday, leaving her tied for second with defending champion Jo Smith of Missoula.
While many Women's and Senior Am players used golf carts to get around the hilly Briarwood layout, Court chose to walk all three rounds. She has dealt with back injuries and said riding in a cart aggravates them, so walking was the prudent play.
Court, who finished tied for 14th at last year's Senior Am, spent the last year preparing to tackle Briarwood, especially the "Billy goat walk" required on the back nine, she said. She lost 21 pounds over the course of the year thanks to good conditioning and a healthy diet.
"I haven't had a drink since Christmas," she said, "so there's gonna be a glass of wine tonight."