BUTTE — For as brilliantly as Libby senior Ryggs Johnston played the past three days, he encountered one quick moment of frustration on the 16th hole on Saturday.
"Bad drive, bad chip shot, bad putt," Johnston recounted, rattling off everything that went wrong. "I was trying to keep the card clean and that was my only bogey. It was just a rough hole.
"But I wasn't too worried about it."
Rightfully so.
Already playing with a sizeable lead thanks to an 8-under Friday outing, Johnston otherwise delivered a flawless third round performance at the Butte Country Club to win the 101st Montana Men's State Amateur Tournament, shooting a 3-under 67 for a three-day tally of 197.
An impressive feat considering this was the first State Am Johnston had ever competed in and that Wednesday's practice round was first time playing the Butte Country Club course.
"It means a lot," Johnston, who has committed to play golf for Arizona State, said of the victory. "It's probably the biggest tournament in Montana that I've won. It was a fun tournament to play in and fun to win."
"I just kind of played solid. I didn't do anything too special but I wasn't really trying to do anything too special."
Though he still has a year of high school to complete, the 18-year-old Johnston has already seemed to forge a veteran golfer's mentality.
Just get the job done. No heroics necessary. 
"I just did what I needed to do," Johnston said. "I didn't make any big mistakes. Saved myself a couple of time with some par putts."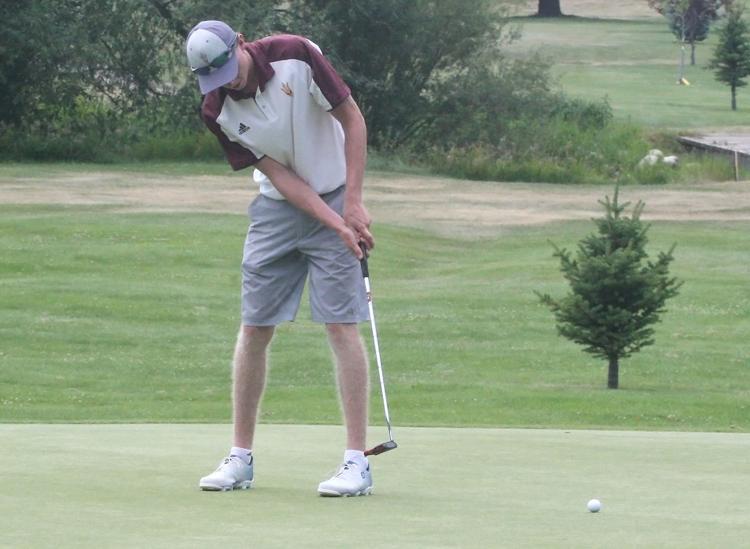 Johnston, who is already the owner of one Class A state championship and two Class B state titles, entered the final round with a 7-stroke advantage in tow. But knowing that he was competing against some of the most elite talent in the state, he wasn't about to get complacent.
"(The State Am) is a little different than high school. My goal was to try to get the lead to 10," Johnston said. "I was just trying to extend my lead, keep my foot on the petal because seven shots goes by quick believe it or not if you get in the wrong mindset.
He shot par on eight of the front nine hole and birdied one. On the back nine, he birdied holes 13 through 15 before hitting his lone bogey of the round.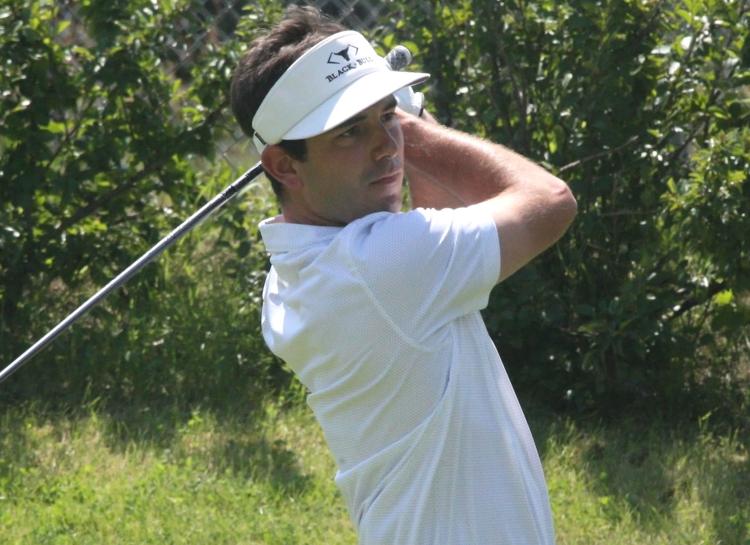 Though he didn't claim a double-digit advantage, Johnston ended up finishing eight strokes ahead of runner up Joey Lovell of Bozeman. Lovell matched Johnston's 67 to move into second place after concluding Friday's round in fourth.
Two-time State AA champion Joey Moore, who was tied for second with Billings' Josh Hedge at the end of the second round, took third place, shooting a third round 71 for his first over-par performance of the tournament.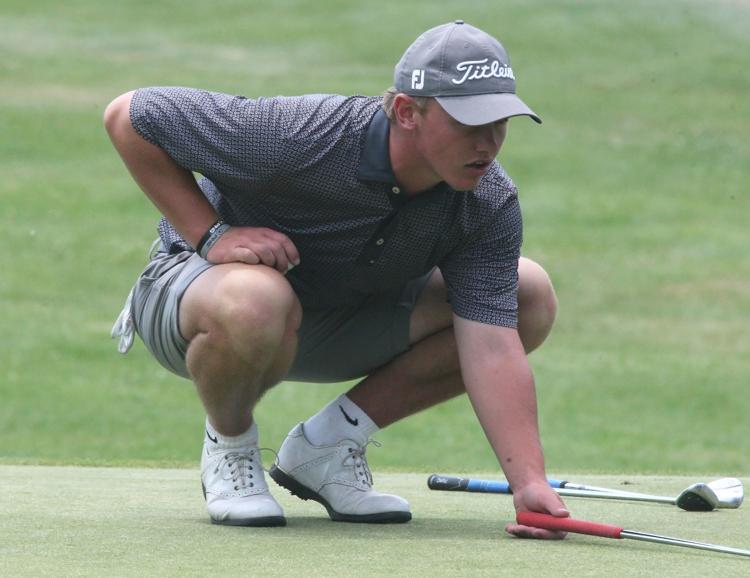 Hedge, a three-time State Am champion, settled for a 2-over 72 to take fourth place.
Montana Tech golfer Sean Benson finished in third round 72 to finish in 10th. 
Defending State Am champion Caleb Stetzner shot an even 70 – his best mark of the tournament—to share a tie for 11th with Montana Tech golfer Sean Ramsbacher.