BILLINGS — Unexpected opportunities arose for Mark Hahn and Matt Stricker — opportunities too good to pass up.
Stricker is replacing Hahn as the head professional at Exchange City Par 3 Golf Course in Billings, while Hahn has taken the same position at Laurel Golf Club. Both will begin their new jobs on Thursday, April 1.
The move is a homecoming for Stricker, a Billings native currently living in South Dakota. Hahn, who was also born and raised in Billings, had a tough time leaving Par 3 after more than two decades as the head pro there. But the Laurel job was too tantalizing to turn down.
"It's an honor and it's something that I couldn't say no to," Hahn told The Billings Gazette and 406mtsports.com. "It doesn't come around like this. I'm just thankful for it."
Hahn, 53, learned about the opening from the person he'll replace. After 31 years as Laurel Golf Club's head pro, Tom Anderson will transition to director of golf and plans to retire in a year or so. Hahn immediately came to mind when he was thinking about a replacement.
"He'd be just a great fit for out here. He's well-liked, he's really pleasant, he knows this business," Anderson said. "I don't think we can go wrong."
Anderson, 68, grew up in Utah and came to Montana in 1972. He worked at Lake Hills Golf Course for four years, then became an assistant pro at Laurel in 1977, the same year he met his wife, April. He was the head pro at Signal Point Golf Club in Fort Benton for the next two years, took a four-year break and returned to Signal Point in 1984. He spent 1988 as the head pro at Sunnyside Country Club in Glasgow, and he took over in Laurel a year later.
Last year, Anderson received the Rocky Mountain Section's Bill Strausbaugh Award, a top honor for golf pros.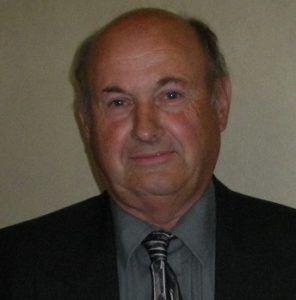 Around 1990, Hahn graduated from the University of New Orleans, returned to Billings, got married and took an assistant pro job at The Briarwood under Bob Eames. Hahn worked the same job at Yegen Golf Club from 1994 to 2000, then replaced Par 3's longtime head pro Rob Jerhoff.
Hahn was surprised when Anderson approached him. Nobody else has been Laurel's head pro since Hahn was in college, so it was hard for him to imagine anyone other than Anderson in that role.
Anderson said "it was just time" to retire. He still enjoys the job but wants to spend summers doing more of his other favorite activities, such as hiking and hunting. He also wants to spend more time with April, who was diagnosed with breast cancer last year and underwent surgery last week.
"A lot of things go through your mind. You want to stay positive, so that's what we're trying," Anderson said. "She's been supportive of me all these years, so I want to support her activities."
Laurel Golf Club was founded the same year Hahn was born (1967), and his grandfather, Vlado Jovanovich, was a charter member there. After Jovanovich died, his family bought a memorial bench at the club. Hahn makes sure to find the bench whenever he's there.
Hahn grew up playing and working at Yellowstone Country Club, and the course remains his favorite in Yellowstone County. But Laurel is not far behind.
"There's just something special about Laurel. It's unique in so many ways. The membership is strong. They have a lot of youngsters coming up," Hahn said. "It's a really comfortable setting there."
Stricker, 39, worked as an assistant pro under Hahn at Par 3 from 2002-15. He coached the boys and girls golf programs at Billings Central from 2012-14, and he spent 2015-16 as an assistant pro at Yegen. He was hired to be the University of North Dakota's head golf coach in 2016, worked at multiple golf courses in the Grand Forks area and has spent the last two years at the Sanford POWER Golf Academy in Sioux Falls, South Dakota.
When a Par 3 board member reached out to Stricker, he couldn't deny the chance to return to Billings and be closer to family (his wife is from the Great Falls area, as well).
"I'm ready to be home," said Stricker, who played golf at Billings Senior and Rocky Mountain College.
Par 3 is where Stricker learned the sport. His father worked near the course, and sending Stricker there was "cheaper than daycare for my parents," Stricker said, so he spent almost every summer day at Par 3 beginning in 1989.
"That golf course gave me everything I've got. I wouldn't have had any of these opportunities without Mr. Jerhoff and then working for Mark," Stricker said. "It was always, 'Geez, if that job ever came open, that would be more or less my dream job.'"
Stricker wants to make Par 3 "a learning facility" with a strong junior program, he said. It's a way to give back.
"City courses weren't that big of a deal back in the '80s. It was a lot of country club stuff. To get to be part of that history, that mystique, I'm excited," he said. "I get to run the place I grew up at, spent my childhood at. If I can reach one or two people going forward to give them the same opportunities that I had, it's totally worth it."