HELENA — When coaches and players say things like, "It's just another game" most of the time, they aren't being 100 percent honest.
And no matter how often it's said that the crosstown basketball matchup between Helena High and Capital is just another game — common sense says it isn't and Capital's head coach, Guy Almquist, isn't shying away from that.
"This game means a lot," Almquist said. "It's the most important game of the year, before playoffs start and we don't try to get around that at all."
It certainly means plenty to both the Bruins (2-2) and the Bengals (0-4) and even though the limit on spectators is set at 250, that won't matter once the two teams tip off Thursday night in the Jungle (7:15 pm). 
"We are excited," Helena High senior Bergin Luker said. "It's a big game every year, so why not be excited about it?" 
As far as the lack of fans, well in this case, the lack of a student section which is normally such a huge part of the rivalry, Luker said he didn't think it would make much difference, at least as far as the final result is concerned. 
"I think a lot of the rivalry comes from us, rather than the people on the outside," he said. "Obviously, [fans] contribute but we want to beat Capital as badly as they want to beat us, so it will be just as intense as any other year. It doesn't matter when or where we play."
Crosstown week has a bit of a different feel, since the girls game was delayed due to contact tracing with the Helena High team, so the boys will take center stage. 
"We feel extremely fortunate to have this opportunity," Almquist said. "At one point, it didn't look like it would happen, so I'm excited for all the guys, but our seniors especially, to be able to tip it up [Thursday night]. There are 16 states that don't have any high school athletics at all, let alone a crosstown game, so it will be a special atmosphere and that won't be any different."
As far as the action on the court, both coaches agreed that the first few minutes can set the tone.
"Those first four minutes or so can be kind of frantic," Almquist said. "They [Helena High] probably have a little more experience in this game than we do, so have to weather that storm and settle in."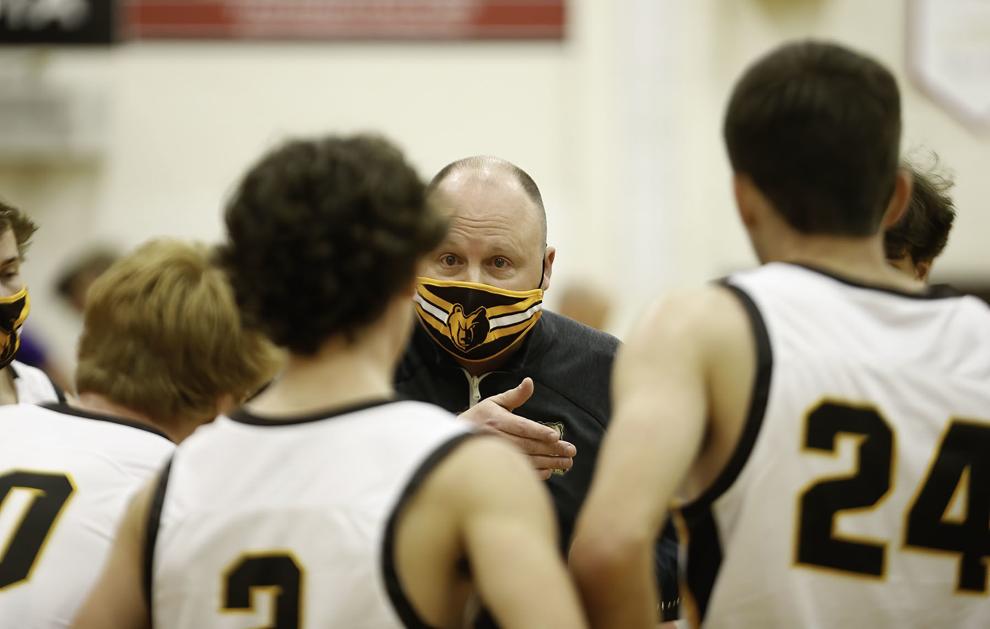 A strong start could be even more important for a Bengals team that has yet to find the win column. 
"With the way things have been going for us, a fast start would be huge," Bengals head coach Brandon Day said. "We haven't been able to come out and put up points, so if we can come out early and play well, that would be huge."
Austin Zeiler, who is among the Bengals' leading scorers, could be part of that effort and agreed that a fast start is necessary.
"We just need to come out and hit shots," Zeiler said. "Seeing some go in would really help and that would get us going." 
Zeiler is looking to be part of his first win against Capital and the importance of playing at home for the final time in this series isn't lost on the senior.
"I have played in a lot of crosstown games but have never won one," he said. "And it would feel great to be able to get this one. That's one of the things on the list." 
Zeiler is among Helena's leading scorers at just under 10 per game and he along with Luker and Kaden Huot, will be tasked with getting the offense going in the backcourt.
In the paint, on both ends of the floor, the Bengals will look for a big contribution from 6-foot-10 center Sam Norum, another Helena senior making his final home start versus Capital. 
"It's not like any other game," he said. "We know those guys really well, so that makes it different. There's a lot more energy and normally a lot more people there."
Last season, Capital swept the Bengals, winning the first game at the Bears Den thanks in large part to a late 3-pointer by Brayden Koch. CHS also won in the Jungle last February, rallying from 15 points down to do so.
Koch scored 24 points in the two games a year ago and with the rest of the starting lineup from last year's game gone, he will play a central role once again.
"You just have to stay calm," Koch said. "You can't get too hyped up about it and you just have to try and keep your composure."
While Koch gets much of the attention, Bruins senior Tyler Tenney is another name to know, particularly after he drilled five 3-pointers Saturday against Missoula Sentinel.
However, the opening tip Thursday will be his first action in crosstown hoops. 
"Crosstown is always a game that you want to win during the year and it's technically just another game," he said. "But there are also bragging rights on the line, too."
As far as viewing it as just another game, as hard as it may be, it can help according to Capital's Malachi Syvrud, a senior who played heavy minutes in both Bruin wins a year ago.
"I think you have to treat it like a normal game and not as anything special," he said. "And this year, without as many people being there, that might be a little easier."
"It always has that extra intensity though," he added. "You have those bragging rights and that's part of what makes it fun."
As far as what will determine the outcome? For Helena High, a better effort on the offensive end is required as the Bengals are averaging just 37.5 points per game. Limiting Capital, which averages 58.5 points per game, is also a top priority. 
"We have to make sure we hold them to one shot," Day said. "That's going to be the key. They are going to make some shots. But we have to limit their opportunities and try to get out in transition."
As far as the focal point defensively, Day said the Bengals couldn't afford to focus on Koch, not when he's surrounded by shooters.
"He's going to get his," Day said of Koch. "You have to make sure the other guys don't go off and get a bunch, too." 
As with both games last season, this one could come down to the fourth quarter and the team that's better able to execute down the stretch. 
"Both teams are going to play extremely hard," Almquist said. "There's no doubt about that. It's going to come down to execution, doing what you worked on in practice and the team that does that will win."
Tip-off time for the Bengals and Bruins is approximately 7:15 p.m. inside the Jungle.