BILLINGS — Philippe Landwehr's favorite athlete is Utah Jazz center Rudy Gobert, a two-time NBA defensive player of the year who is perhaps best known for getting COVID-19.
The news of Gobert's positive COVID test on March 11, 2020 was an inflection point of the coronavirus pandemic for many Americans.
Landwehr was in his hometown of Bochum, Germany, at the time. Gobert's case gave Landwehr good reason to worry about his plans to spend the 2020-21 school year in the United States.
After months of uncertainty, Landwehr was able to secure his visa and begin his exchange program experience in August. The junior is one of three exchange students at Terry this year — the other two are senior Giammo Ferrarese and junior Filippo Ferretti, both of whom are from Italy.
Spending a school year in a foreign country has required some adjustments for those three, but all of them have raved about their time in Terry, thanks in large part to their experiences on the boys basketball team.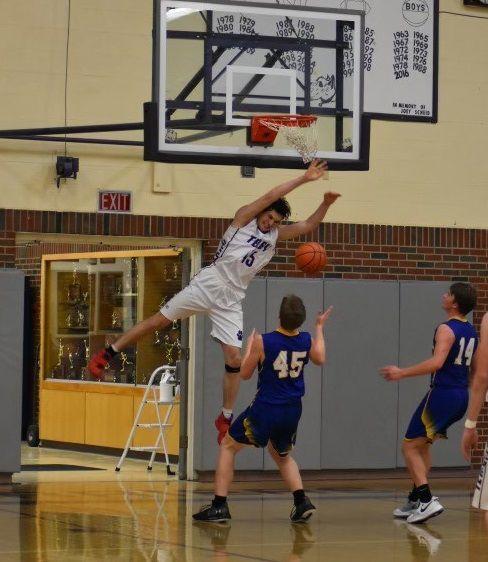 "First, I thought that it would be pretty isolated," Landwehr told The Billings Gazette and 406mtsports.com. "But when I came here, it felt like home."
Terry has hosted 25 to 30 foreign exchange students in the past six years, according to Tessa Shumway, a Terry resident and area representative for the American Scandinavian Student Exchange program. Last year, Terry had four ASSE students — Chris Badac, Yerke Kussmyn, Victor Salas Gomez and Jonas Wind — who all played for the boys basketball team. The Terriers had foreign players in years before that, too. Shumway stressed, "We do not recruit for any sports."
"Our program is about students being able to come here and get an experience of what it's like to study in another country and their cultures," she added. "If they play any kind of sports, that's a bonus, but that's not what we go for."
The pandemic has restricted many student exchange programs. The odds of coming to America looked especially low to Ferrarese and Ferretti in the spring, when Italy was in lockdown and battling a horrific first COVID wave.
"During March and April, I thought I would have never come to America," said Ferrarese, who did not know Ferretti before they came to Terry. "The situation was really bad, both in Italy and the U.S., so I thought that everything would end up canceled."
Ferrarese, Ferretti and Landwehr felt fortunate that they were allowed to study abroad, something they had wanted to do for years.
All three Europeans cited similar reasons for wanting to spend a year in the U.S. Mostly, they wanted to improve their English and learn more about the country's culture. Wherever they ended up, they wanted to play basketball.
Some exchange students can choose a specific city. Ferrarese, Ferretti and Landwehr could not, and that's why they ended up in Terry, a town they knew nothing about before arriving and didn't love at first glance.
Nearly 400,000 people live in Bochum. About half that many reside in Reggio Emilia, where Ferretti is from (and where the late NBA star Kobe Bryant grew up). Ferrarese lives just outside of Venice, a world-famous city with nearly 300,000 residents. Terry's population is around 700.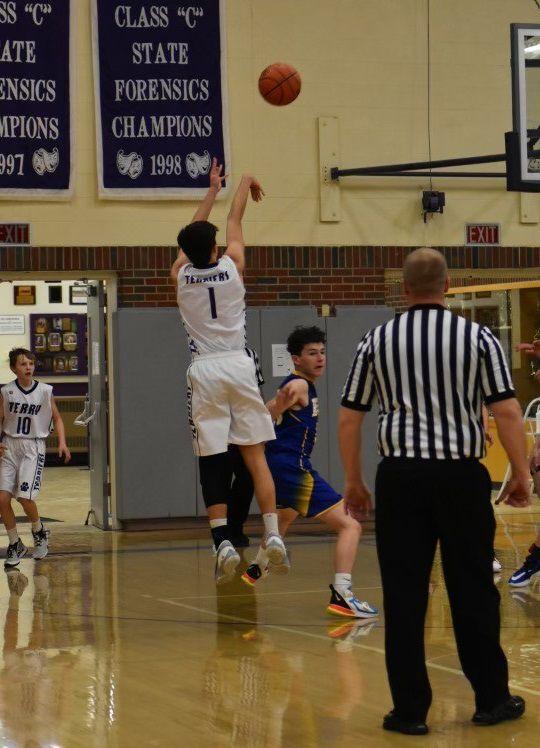 "At the beginning, I was like, 'Oh, this is a small city. There is nothing,' " Ferretti said. "But then I was like, 'It's small, but everyone knows each other, and you have basically everything.' The people are nice. The environment is good."
Landwehr agrees, which is why Terry feels homey to him. When he walks to school, someone often drives up to him, says hello and asks how he's doing.
"It's a good community, not like in a big city," Landwehr said. "In a big city, nobody knows each other really."
Landwehr found it "weird" that his host parents ate pork and applesauce together, but "it's not bad," he added. He also enjoyed his trip to Yellowstone in August. Ferretti had never eaten a taco before coming to Terry. Now, it's one of his favorite foods.
At Ferrarese's school in Italy, students stay in one classroom while teachers move around, unlike American schools like Terry in which students bounce around from class to class with a variety of classmates.
"I found this change very exciting because I can meet a lot of new people, new friends," Ferrarese said.
The exchange students don't understand why Americans use toilet paper. Back home, they prefer bidets, which Terry senior Wes Braddock knew little about until his European teammates explained them. The thought of using a bidet still makes Braddock uncomfortable.
"The shooting of the water and then the drying… It's just, toilet paper's so much easier," an exasperated Braddock said.
Good-natured arguments about heinie hygiene have been the closest things to conflict between Terry teammates so far this season. Braddock, senior post Abe Smith and the three Europeans all described each other as friends who often hang out in non-basketball settings. Braddock and Smith expected as much after playing with other exchange students in the previous three years.
"I've had the privilege of making some really good friends from all across the world living in Terry," Smith said.
The Terry boys basketball team went 11-12 last season and 3-16 the year before that. The Terriers' last Class C state tournament appearance was 2016, when they lost in the first round and fell one game short of the third-place game. The program has never won a state title, and it has played in a state championship game once (1974 in Class B).
Terry is 7-1 so far this season, and its players feel good about not only making state but reaching the title game.
"I think it's going to be us and Scobey," Braddock said, referring to the 2019-20 state co-champion and No. 1 Class C team in the 406mtsports.com rankings.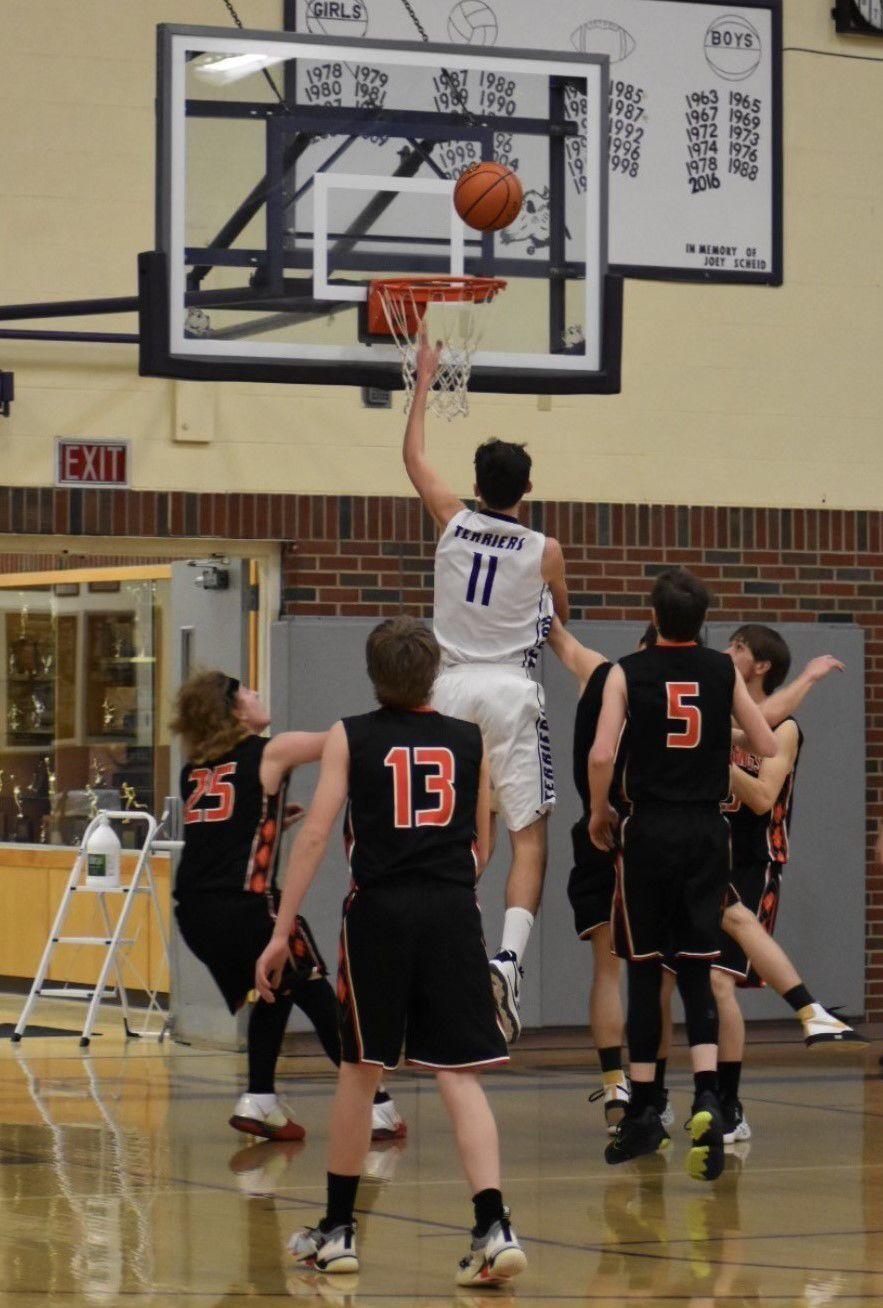 Landwehr, who first-year coach Jimmy Schilling called "a total package," is averaging 17.4 points per game after scoring 31 against Wibaux on Tuesday. Ferrarese's average is 15.4 ppg, and Ferretti is at 10.7.
Landwehr and Ferrarese are both 6-foot-5 but don't play like big men. They can handle and shoot.
"Several people have asked me, 'Why don't you have these guys in the post?' " said Schilling, who is also Ferretti's host father. "Well, they're wing players where they come from. You try to put him in the post, he's not that good. But you put him out on the arc and you've got to watch out."
Without the Europeans, the Terriers wouldn't merely be worse; they probably wouldn't be playing this season. With those three, Terry has eight players, including an eighth-grader.
Even after the exchange students arrived, a season wasn't certain. In October, the Montana High School Association delayed the start of winter sports. About a month later, nearly every member of the Terry boys basketball team tested positive for COVID — only Ferrarese and Smith did not, per Schilling, who also got the disease.
Those causes for concern, however, did not disrupt Terry's season in any major ways, and the Terriers are on track for their best season in years, perhaps ever.
"I feel really honored to be part of this team, to accomplish so much," Landwehr said.
However this season ends, Ferrarese, Ferretti and Landwehr will cherish this eventful year in eastern Montana.
"My host family treats me like a son. Obviously, I miss my parents, but I feel really good here," Ferretti said. "In Italy, you have to pay attention to maybe how you dress or how you speak because everyone judges you. Here, you can be yourself."