BILLINGS — On Dec. 8, superintendents at nearly every Class AA school in Montana sent a letter to the Montana High School Association, asking the governing body to consider postponing winter sports competitions from Jan. 2 to Jan. 18.
The superintendents wrote the letter because they, after consulting with community medical professionals, were concerned about the course of COVID-19 in the state, according to Billings Public Schools superintendent Greg Upham. Dec. 8 was less than two weeks after Thanksgiving, and state officials were bracing for a post-holiday spike in cases of the disease caused by the novel coronavirus.
The MHSA met Thursday with its medical advisory team and decided to keep its Jan. 2 start date, which is about a month after competitions were originally scheduled to begin (individual schools can still choose not to play, as some did in the fall).
Upham didn't criticize the MHSA's decision, mainly because the post-Thanksgiving COVID spike has not occurred in Yellowstone County or the state overall. But he's prepared for things to change in the next few weeks.
"If we've learned anything from this virus, it changes so quickly," Upham told The Billings Gazette and 406mtsports.com on Saturday. "We need to be prepared to be flexible."
Montana averaged around 1,000 daily COVID cases in the days and weeks leading up to Thanksgiving. The state hasn't topped 1,000 since Dec. 4, with totals this week ranging from 629 to 803 (daily death numbers have remained high). Tightened county and statewide restrictions went into effect Nov. 20.
Case numbers had been dropping before Dec. 8, but a trend wasn't clear yet (1,254 cases were reported Dec. 4), so health officials continued to sound the alarm. That prompted the letter from Class AA superintendents in Billings, Bozeman, Butte, Great Falls, Helena, Kalispell and Missoula (Belgrade superintendent Godfrey Saunders wasn't involved only because he didn't attend the meeting in which the letter was crafted, Upham said).
"All of us were talking with our medical professionals in our own communities, and there was concern. So in looking at the calendar and talking with our medical professionals, we felt that (we should) entertain the thought of maybe postponing the winter contests," Upham said. "We wanted to have preliminary discussions about, if the virus continues along the path that it was then we need to be prepared to do something to assist with overall safety."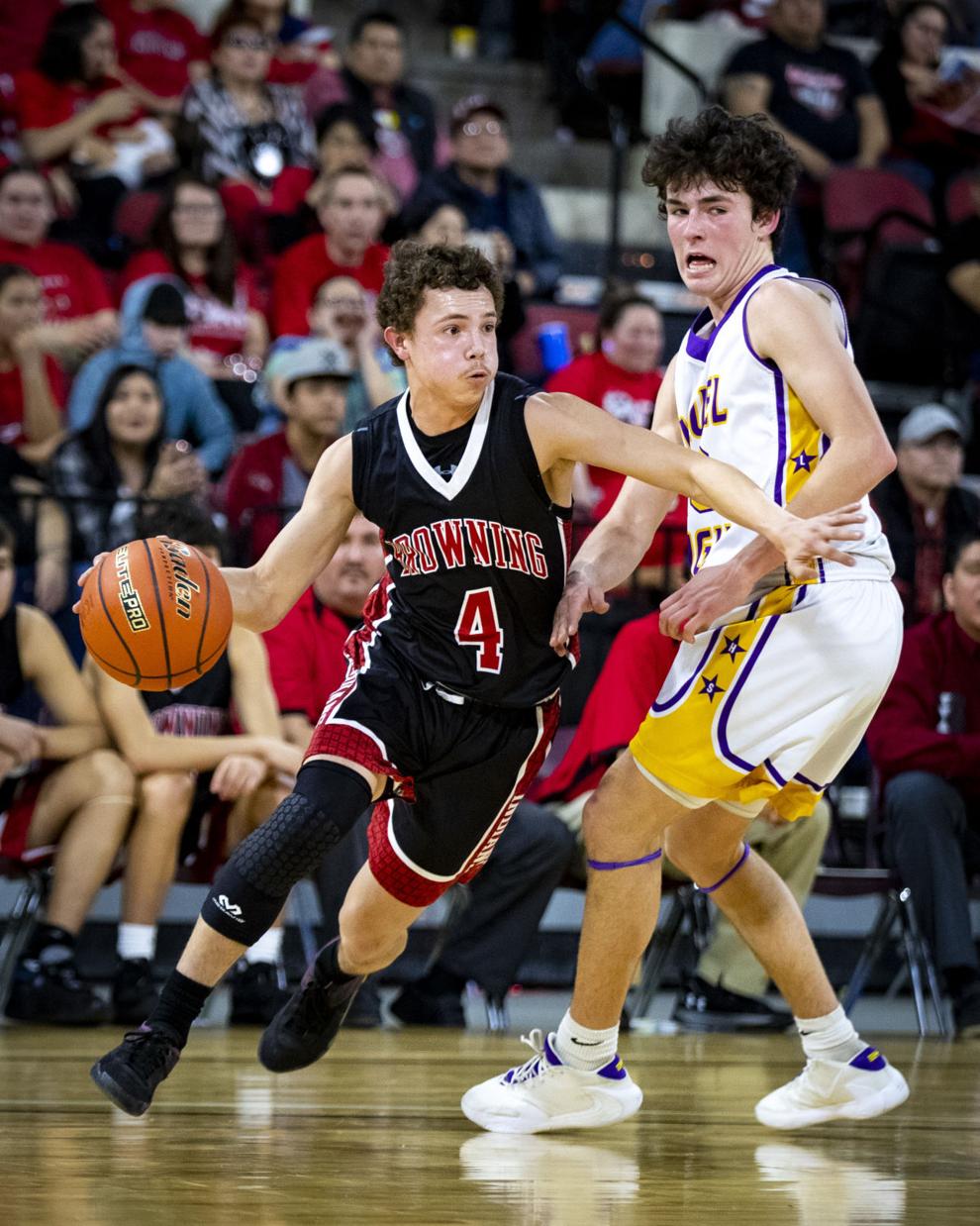 The superintendents chose Jan. 18 because it is two weeks after the end of winter break, which would give school and health officials enough time "to see what we're dealing with" in regards to COVID, Upham said.
The MHSA will further discuss the superintendents' concerns Jan. 6, MHSA executive director Mark Beckman told The Gazette and 406mtsports.com on Friday. The MHSA will meet with its advisory team Jan. 7 and report to its executive board during its regularly scheduled meeting Jan. 11.
"That's when we would see if there's a big uptick after the holidays," Beckman said Friday.
Beckman said "we proceeded cautiously" in the fall and believes the season "went pretty well." Many fall events were canceled because of COVID cases and/or close contacts within programs, and the extent to which games led to transmission of the virus is not clear. But Upham mostly agrees with Beckman's characterization. Confirmed cases, quarantines and evidence of in-game transmission were not as bad as they feared.
Volleyball is the only indoor fall sport, and its relative success this year encouraged Upham heading into a season with exclusively indoor sports: basketball, swimming and wrestling.
"But what people need to understand is that when volleyball started, the virus was much lower than when the winter activities started, so there's a different variable there," Upham said. Also, "you're a little more separated with volleyball than you are with basketball and surely with wrestling."
School District 2 allowed two spectators per participant to attend fall sporting events, with masks and physical distancing required. That's the current plan for winter sports, Upham said, although nothing is finalized yet.
Class AA superintendents have discussed the possibility of shortening winter sports, or pushing the end of the season back and starting/finishing spring sports later than usual, Upham said. Those administrators would like to avoid that, Upham added, especially after the MHSA canceled the final day of last season's state basketball tournaments and the entire spring season because of COVID.
This is one of many reasons why the Class AA superintendents have not seriously discussed canceling winter sports, Upham said. He and Beckman stressed the importance of sports from a mental and physical health standpoint.
State leaders have been trying to balance that consideration with public health since March. Toeing that line might become harder during the winter season.
"We want to do everything that we possibly can to give our student-athletes an opportunity. That being said, I think everybody has to be honest," Upham said. "If we can't control the virus, and our medical professionals are sharing with us that we need to adjust or make changes, then we're surely going to entertain those thoughts, if not act on them."