Editor's note: This is the second in a series honoring the 406mtsports.com girls and boys teams of the year, female and male athletes and overall school of the year. Next: Female athlete of the year.
After finishing runner up to Class C powerhouse Arlee the past two seasons, Manhattan Christian stepped into yet another state championship clash against the Warriors with one final shot at atonement.
They certainly found it.
In an unprecedented third-straight title meeting between the same two teams, Montana State commit Caleb Bellach unloaded a 42-point barrage – more than Arlee's four highest-scoring players combined — and teammate Josiah Amunrud added 20 as the Eagles stormed past the Warriors 83-51 to dethrone the two-time defending champions.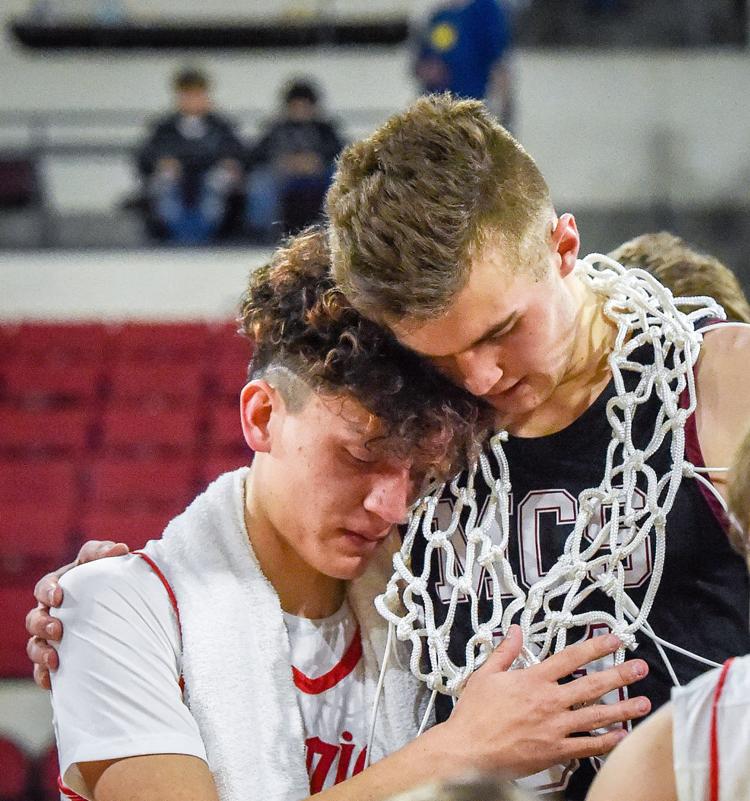 For finally earning that championship breakthrough and ending a 35-year title drought — and accomplishing it in such dominant fashion — Manhattan Christian has been selected as the 406mtsports.com Boys Team of the Year for the 2018-19 season.
With that emphatic victory, Manhattan Christian put an indelible stamp on a perfect 26-0 campaign while securing its first boys' state basketball title since 1984.
To at last hoist that state trophy after coming up less than 10 points shy of it the previous two years was a feeling that Bellach understandably struggled to express.
"It's amazing. I can't describe it in words," Bellach said immediately after the game. "All four years this is what we dreamed about. To come out on top like this, there's no better way."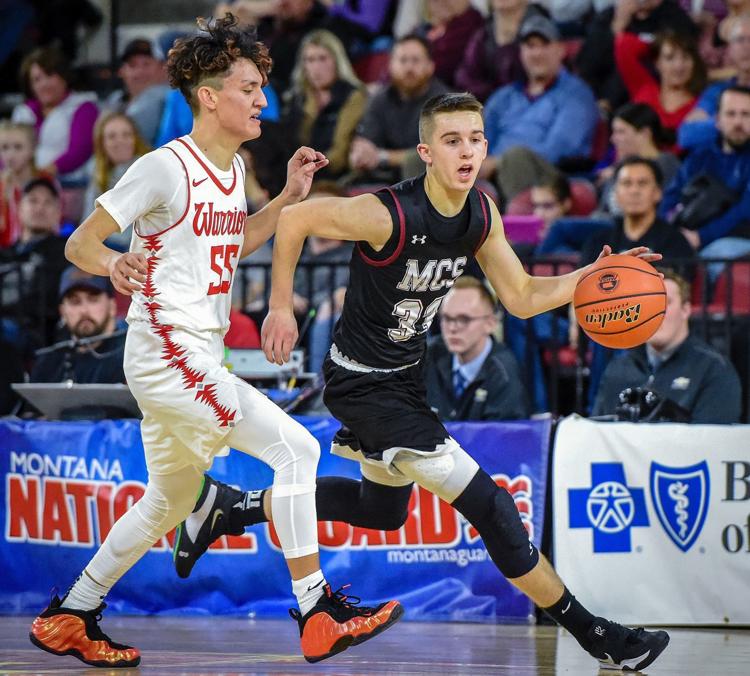 Sharing in Manhattan Christian's bliss was Caleb's father and Eagles' head coach Jeff Bellach who has helmed the boys' squad since 2013 and began pulling double duty by adding the girls' team to his itinerary this past season.
"It's been a long time coming," he said following the win. "To get over that hump is just a special feeling and it means a lot for our community."
Two weeks prior to that championship game, the Eagles and Warriors battled for the Western C title where Manhattan Christian prevailed 63-51 while proving — in a telling harbinger of things to come — that it finally had the power and experience to outmuscle Arlee.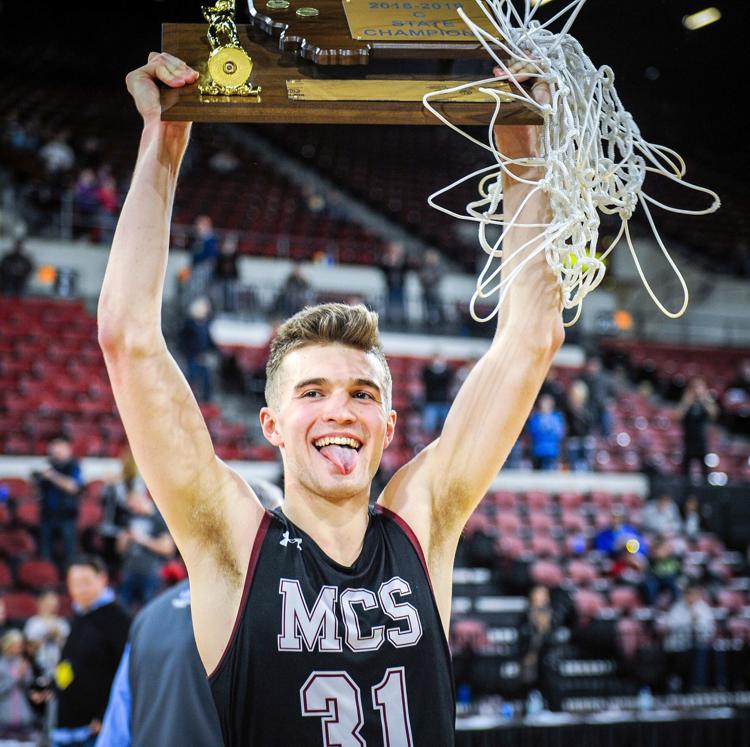 Once at the State C tournament in Billings, the Eagles set up another showdown with Arlee by holding off Fairview 54-48 in the first round and then outlasting Melstone 40-36 in the semifinals.
Already having topped Arlee in the playoffs, Bellach had a hunch that their looming championship game would unfold differently than the last two.
"This team, we've got what it takes," he said shortly after the Eagles' win over the Broncs.
But perhaps one of the most moving moment of the Eagles' title run unfolded after that final horn had blared.
In a show of solidarity — and a compelling reminder that even the fiercest of on-court rivalries can give way to moments of genuine humanity — Manhattan Christian and Arlee chose to pose for some post game pictures as a unified group with their respective trophies.
An enduring image from a memorable season.