BUTTE — There might not be a more complete team in the Class AA boys basketball tournament than Missoula Hellgate.
Size? Check. Star power? Check. Speed, athleticism and an experienced roster? Check, check and check. Led by Griz commit Rollie Worster and post Abe Johnson (both juniors) as well as seven seniors who will suit up for the Knights, they might just be the team to beat.
But the No. 1 seed out of the Eastern Division, Bozeman, might have something to say about that. The Hawks finished second at state last season to Great Falls CMR — who, by the way, isn't in the tournament this year.
Meaning, of course, there's going to be a new state champion crowned this season.
Teams: Missoula Hellgate (19-1), Great Falls High (16-4), Bozeman (16-5), Missoula Sentinel (16-6), Billings West (14-8), Helena Capital (12-9), Helena High (11-10), Billings Skyview (11-10).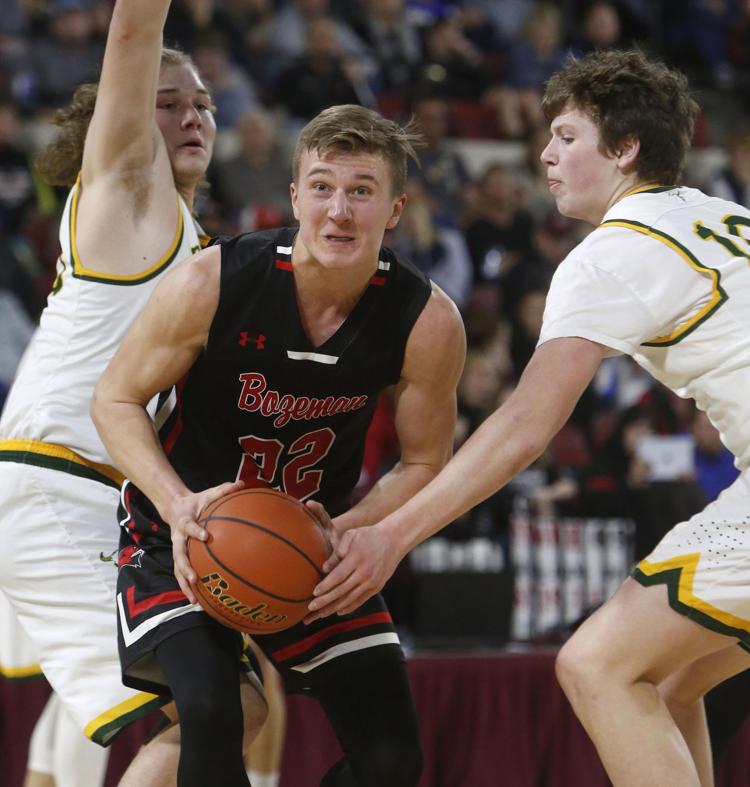 Eastern AA
Top seed: The biggest thing trending in Bozeman's favor is the return of star forward and Montana Grizzlies football commit Ryan Simpson.
Injuring his wrist during a game with Butte High on Jan. 29, he missed the next seven games before returning to the court during the Eastern AA Divisional tournament. The Hawks finished the regular season 5-2 without their second-leading scorer, but smashed their way through the weekend with him on the court.
Bozeman beat Butte by 43, Billings West by 44 and Great Falls by 16 at the Eastern AA.
Other qualifiers: After being upset by Billings Senior in the first round of the divisional tournament, Billings West won three-straight games to take the third-place game. They run a guard-heavy offense are led in scoring and assists by Griz football commit Jesse Owens.
Great Falls is another solid team in the field and absolutely could make a run, but will likely run into the Hellgate in the second round if they get past Missoula Sentinel.
After starting off the season 5-1, Skyview went 6-9 over its final 15 games and is something of a wildcard in the tournament. Falcons center — and Montana Western commit — Zach Schacht is third in Class AA in blocked shots per game with 1.56 swats.
Western AA
Top seed: The only team Hellgate has lost to this season isn't even from Montana (it was Coeur d'Alene, who plays in Class 5A, the highest classification in Idaho) and they've had little trouble with pretty much everyone else.
The Knights' scoring margin was +23.1, the best in Class AA and almost 10 points per game higher than Great Falls, who is second in that stat. After getting bounced from the state tournament early last season, there's no shortage of motivation either.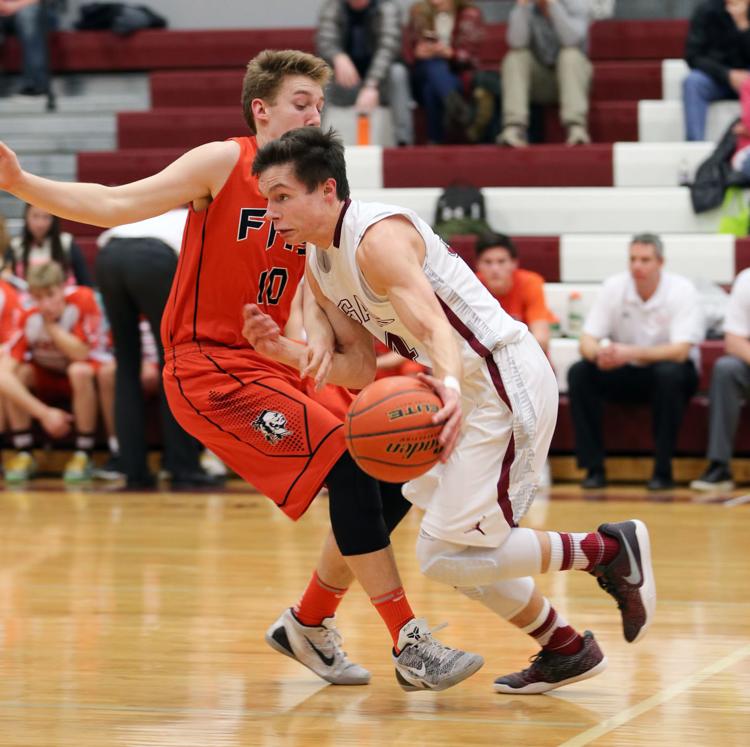 Other qualifiers: Sentinel finished third in the Western AA after being upset in semifinals by Helena Capital.
The Spartans only beat Helena High by one point in the third place game and as a young team are something of a wildcard. Capital is very balanced, with six players averaging over five points per game and are the third-best defensive squad in Class AA.
Providence basketball commit Connor Murgel is the scoring leader at 11.4 points per game for the Bengals, who finished 6-6 in regular season conference play. Helena is another solid defensive team, allowing just 48.9 points per game.