BILLINGS — Before Isaiah and Noah Bouchard became two of Huntley Project's best boys basketball players, they were struggling with confidence in Melstone.
The Bouchards moved from Huntley to Melstone in 2017, when Isaiah was entering his sophomore year and Noah was a freshman. Isaiah was still learning how to be a high school post player, while Noah was adapting to more of a perimeter role than he was used to.
The Bouchard family moved back to Huntley last year, and Isaiah and Noah are preparing for their second straight seasons with the Red Devils.
"The last two years have been exponentially better than the first two," Isaiah said.
Melstone provided some positive memories for the Bouchard brothers, most notably a third-place finish at the State C tournament. Project hasn't reached state since 2015, and the 2019-20 season is the last chance for Isaiah and his four senior teammates to get there. It also marks the last season Isaiah and Noah will play basketball together in high school, perhaps ever.
The Bouchard brothers don't always make it clear they enjoy playing with each other.
"They're competitive brothers. They will definitely push each on the court," said Project coach Randy Robinson. "They'll challenge each other until the day ends."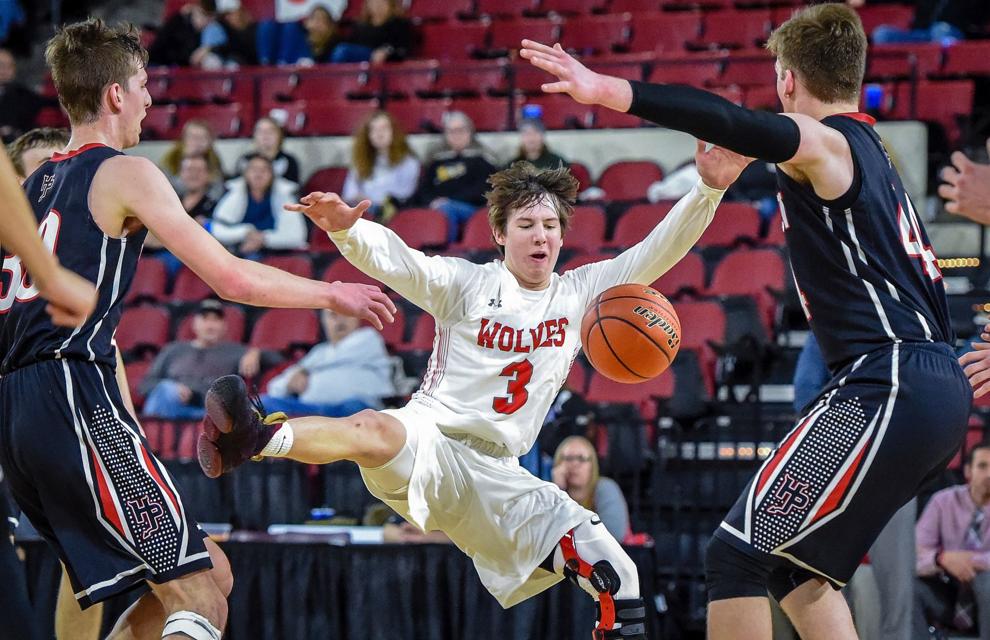 Isaiah and Noah admitted as much, but they describe their competitive relationship in a positive way. They've also played basketball together their entire lives and often hang out off the court, spending large chunks of time playing video games such as Fortnite and NBA 2K.
"Sometimes people see us fighting on the court and overreact to it and think we don't like each other," Isaiah said. "But it's brotherly love. You can get mad at each other and still like each other."
Isaiah went a step further — he often gets on Noah because he sees his potential and wants him to be the best player possible.
Isaiah and Noah are about the same height (Isaiah said he's 6-foot-5, Noah claims 6-foot-6) but play different positions. The bulkier Isaiah operates down low and is more ground bound than Noah, who can shoot and attack off the dribble like a guard.
Isaiah routinely beat Noah one-on-one on their home's outdoor court growing up. The tide has shifted in the last two years. Noah said he started to beat Isaiah two years ago, while Isaiah argues it didn't happen until last year, at least not routinely.
But Isaiah admits his younger brother is better, and it doesn't hurt his feelings, he said.
"I've never seen more potential out of a high school player," Isaiah said of Noah.
That potential became clear when Noah started "throwing down crazy dunks" as a freshman at Melstone, Isaiah said. Like his brother, Noah struggled with confidence back then. That improved when he began to beat Isaiah one-on-one.
Isaiah could have stunted Noah's growth by being a sore loser. He preferred to mentor his brother, which Noah appreciates.
"He helped me get confidence," Noah said.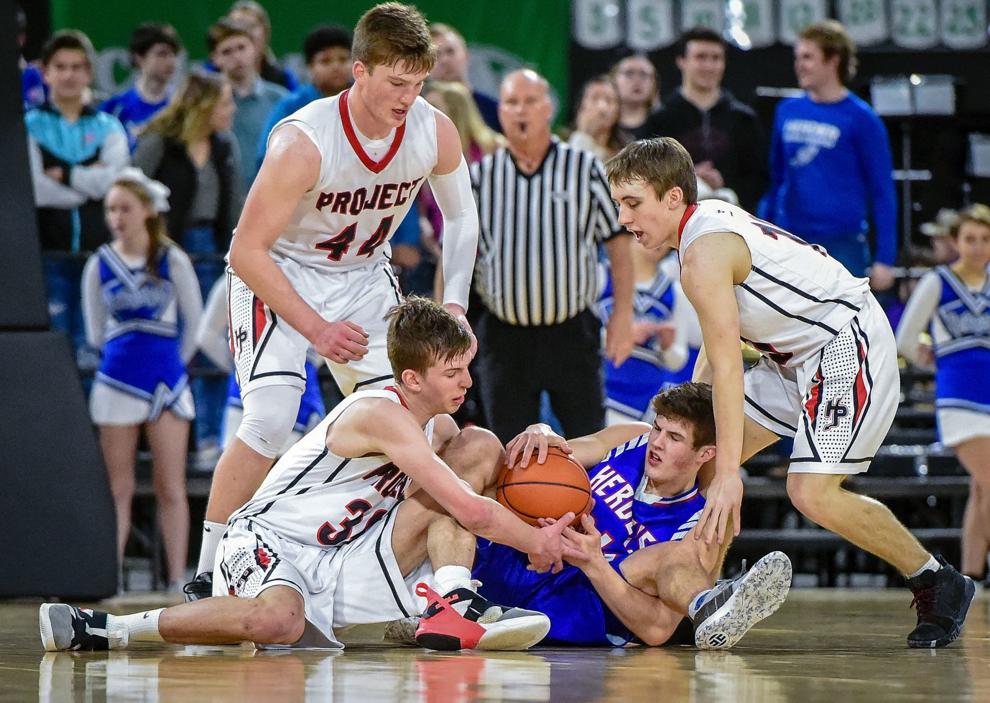 Noah (a first-team all-District 4 selection) averaged about 15 points and six rebounds per game last season as a sophomore, and Isaiah (a second-team selection) finished around 14 and 10. Now-junior Tim Rose (first-team all-conference) and now-senior Rylan DeVries were also key contributors for last year's Red Devils, who finished 12-12 and were one win away from qualifying for the state tournament. They didn't graduate a single senior.
Project's players have grown more comfortable in their second year under Robinson, he and the Bouchards said, and they've been more focused this preseason compared to last. Those ingredients, combined with the talent and continuity, have the Red Devils believing they'll earn a state trophy.
However this season ends, the Bouchards are cherishing one more season together.
"It's been great because I've played with him since I could walk," Noah said of Isaiah. "It's been really cool playing with him in games that matter."