Four Missoula Sentinel Spartans and three Hellgate Knights signed letters of intent to join a variety of schools on Wednesday on National Signing Day.
Big Sky also has one athlete, Jett Rebish, who will sign with Montana Tech for football at a later date.
The four Sentinel signings were Brandon Spencer (football, Montana Tech), Ambrie Tahbo (cross country, Valley City State University), Drew Stensrud (baseball, Walla Walla Community College) and Bridger Johnson (baseball, Miles City Community College).
For Hellgate, Eliana Pierce (soccer, Westminster College), Isabella Seagrave (swimming, Long Island University), and Abe Johnson (basketball, Army West Point) all signed their letters of intent for their respective schools.
Missoula Sentinel
Brandon Spencer
Playing mostly on the offensive line, Spencer helped the Spartans to the Class AA semifinals, where they fell to Bozeman in a tightly-contested game.
Spencer recorded five tackles (.5 for loss) in 12 games last season. Originally from Butte, Spencer is looking forward to his return to the Mining City. 
New head coach Kyle Samson was also a big reason for him joining the Orediggers. There are also a number of former Spartans on the team, which helped his decision.
"He's a family-orientated guy and we kinda do that here at Sentinel, so I wanted to bring it back," Spencer said.
Spencer said he plans to major in business management.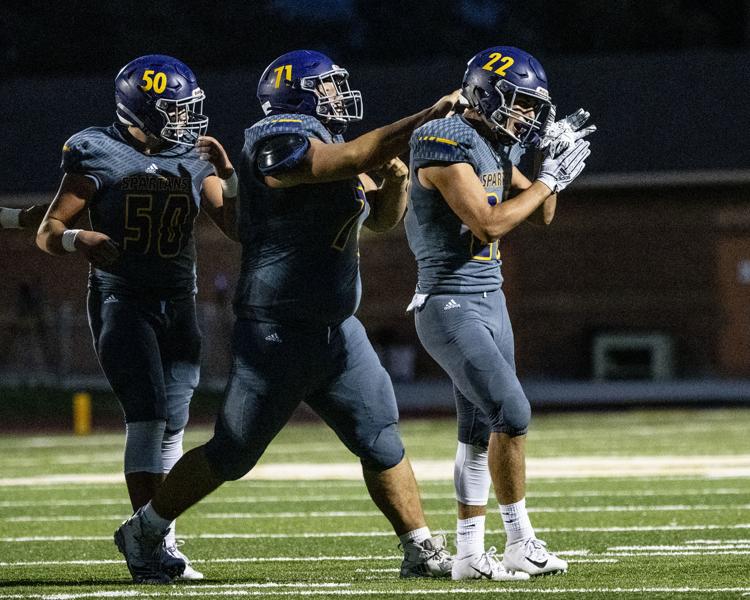 Ambrie Tahbo
A standout cross country runner and track athlete, Tahbo choose Valley City State, which is in North Dakota, in large part due to their wildlife biology program.
She plans to major in that discipline and the school has one of the better programs in the nation for that degree.
Long runs and workouts will be two of the things Tahbo will miss from Sentinel, along with her teammates and coaches.
"They actually reached out to me, my dad helped me setup an account on this website that allows running coaches to reach out and recruit students," Tahbo said. "They were very persistent on it and I decided to take up their offer."
Drew Stensrud
A former Missoula Maverick, Stensrud was reached out to by Walla Walla and he never had much of a second thought.
Playing two years at the community college will allow him to try for a bigger offer down the road. Primarily playing third base, Stensrud said he would be happy to join Montana State-Billings, who helped with his recruiting process.
He mentioned the community as one of the reasons he decided to join the Wolves.
"It's awesome," Stensrud said. "I'm excited to go play a sport I've been playing since I was little. It's a dream come true."
Bridger Johnson
An outfielder, Johnson will continue his playing career with Miles City Community College.
A standout for the Mavs as well, he was more than happy for the recruiting process to be finished. He said he chose Miles City in part due to the success of the program as the Pioneers finished 42-14-1 and were one win away from the JUCO World Series.
"It's honestly a big sigh of relief," Johnson said. "It's a long journey that's kinda stressful at times, once it finally all came together it was just a big sigh of relief and looking forward to the next step in my life."
Joining Montana State Billings or another four-year school is his goal following his time at the two-year community college.
Hellgate
Elaina Pierce
A strong prep soccer career for Pierce ended in the Class AA girls quarterfinals as the midfielder tallied three goals and one assist for Hellgate on the season.
She'll have the chance to be a part of a growing women's soccer program that qualified for their first national tournament last year. Pierce said the coaching staff and the fact Westminster is a small campus helped her decision.
"It's really important to me that they were all able to be here and they've all been such a huge support throughout my soccer career that I wouldn't have been able to do any of it without them," Pierce said when asked the impact her family has had on her. "It's really special for them to all be here today."
Isabella Seagrave
Part of three Missoula Hellgate state champion girls swimming teams, Seagrave will continue her career at NCAA Division-I Long Island University in Brooklyn.
Two former Hellgate teammates — Lydia Amon and Aidan Condit — swim for the Sharks currently, which helped her decision. Seagrave will have a chance to make the clean sweep of Class AA girls team swimming titles later this year.
"It's just incredible to go from Montana and occasionally Washington to New York City, city of dreams and all that," Seagrave said. "Everyone talks about it, so just to see it, it was incredible. The campus is really great in downtown Brooklyn. It's just very exciting."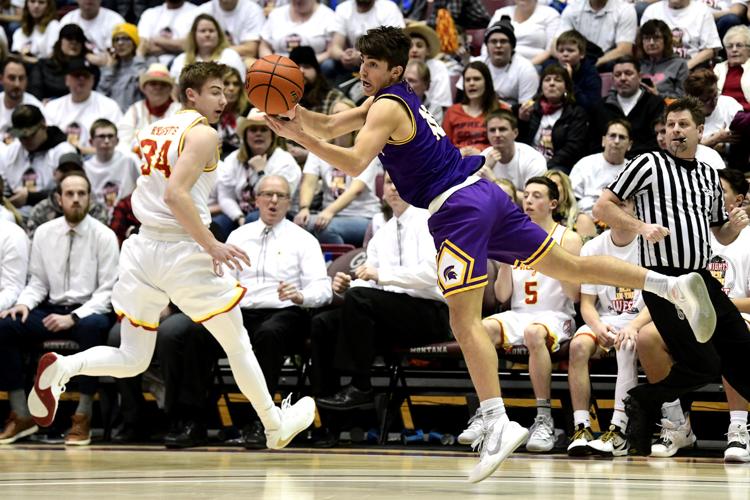 Abe Johnson
Part of the most explosive Hellgate boys basketball team in recent memory, Johnson's path will take him to the elite school of Army West Point.
Johnson is currently averaging 13.7 points, 8.1 rebounds and 1.2 blocks per game. The Knights are 11-0 overall with an undefeated mark of 7-0 in Western Conference play.
"I'm incredibly excited and honored, it's been a dream of mine to attend Army West Point," Johnson said. "It feels good to have recruiting off my chest and not worry about it anymore."