BILLINGS — Junior Bergen doesn't have anything left to prove on the football field. A scholarship to Montana State is evidence of that.
The basketball court is another matter.
A broken elbow and wrist shortened his season by four games, but Bergen, a 5-foot-11 point guard, was still one of the best offensive and defensive players in Class AA last year. He finished the season in the top four in scoring, assists and steals, averaging 17.5 points (fourth), 4.27 assists (also fourth) and 2.33 steals (second only to teammate Chazz Haws) per game.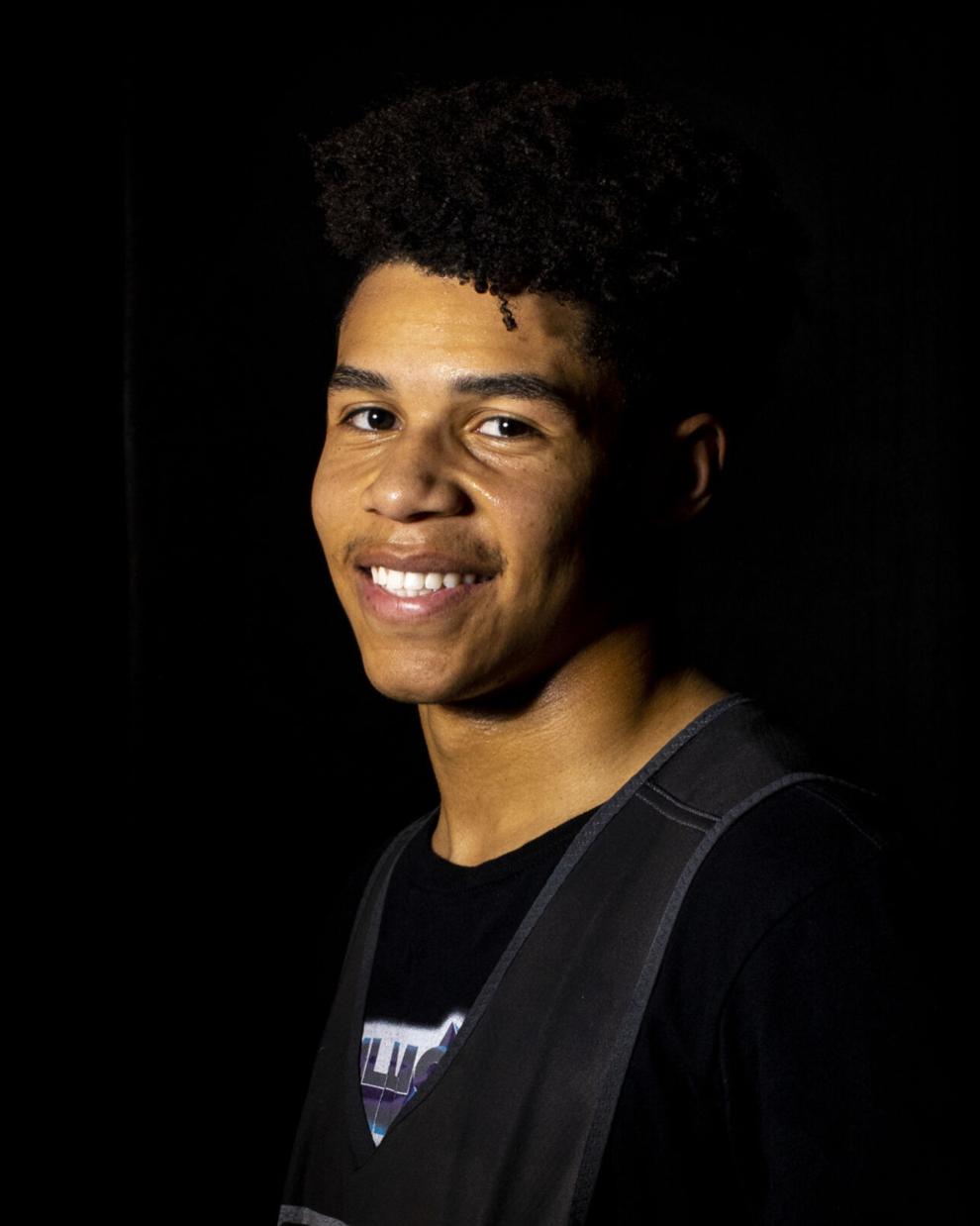 But he was overlooked for postseason honors, an omission felt not only by his coach, Drew Haws, and his teammates, but to Bergen himself.
"I think I have something to prove," Bergen said. "Last year I wasn't selected to the all-state team and that didn't really sit well with me. The stats I put up and stuff like that, I felt I should have made it. Unfortunately, I didn't, so I definitely have something to prove in that category."
Haws, for one, isn't worried about Bergen getting back to his pre-injury self. Haws had a good seat this football season, watching Bergen chew up the yards at Broncs' football games.
Maybe too good of a seat. Haws ran the down-and-distance portion of the scoreboard at Wendy's Field at Daylis Stadium on game nights, so approximately 30 times a game he had moments of marvel followed quickly by moments of dread.
"It is just a pure joy to watch him play football, because he is so good," Haws said, his voice dripping with awe. "But every play I'd just watch him to make sure that he gets up and that he's walking OK, you know, moving OK."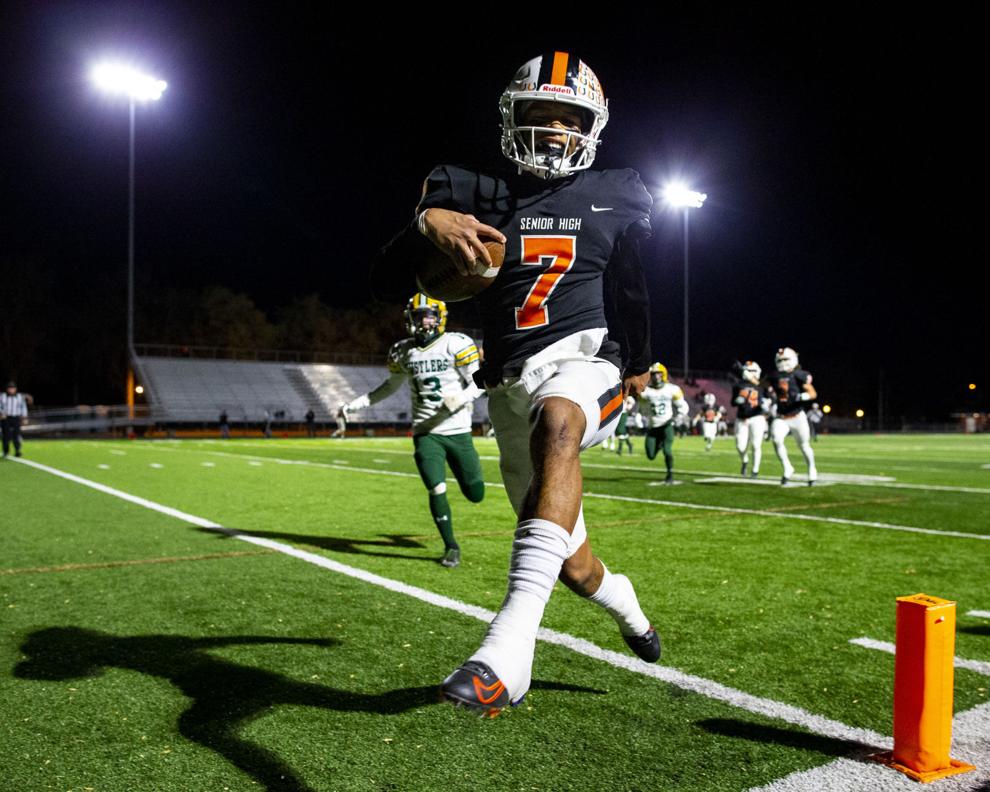 A two-time all-state receiver before moving to quarterback for his senior season, Bergen juked and swiveled his way to 868 rushing yards and 17 touchdowns. He also threw for 1,082 yards and 12 more scores, and generally avoided the big hit because of his elusiveness.
Bergen's move to quarterback this fall allowed him to show what a true athlete he is. Yes, he caught 75 passes both as a sophomore and a junior, but that's not the same as playing quarterback, where he had the ball in his hands nearly every play.
He was a quarterback prior to high school, so the switch to again calling the signals wasn't alien to him. And once he took a few hits, Bergen knew his healed wrist and elbow could withstand the usual punishment doled out on the football field.
Bergen was voted the co-offensive MVP of the Eastern AA (along with Billings West's Taco Dowler) and was named to the all-state team as an all-around athlete for a season in which the Broncs reached the state semifinals before falling to eventual state champ Missoula Sentinel.
Then on early signing day, Bergen announced he was joining the Bobcats, where he is projected to play either defensive back or wide receiver. It was a tough decision, he said, one that wasn't made until that very morning.
"It was a long night," he said. "But (the Bobcats) have kind of just been there from the start. They were the first school to offer me so that kind of hit home."
Bergen is aware that all-state honors aren't the be-all, end-all to his final basketball season. And he's also aware that individual honors are oftentimes a reflection of team success, and that's where the Broncs also came up short last season.
Senior finished 8-12 a year ago, fifth place in the Eastern AA, and didn't get out of the divisional tournament. The Broncs won their first game after Bergen's injury, but dropped their last four, including their two-and-out showing at divisionals.
Haws said Bergen's impact goes beyond his statistics, anyway. Bergen puts up his numbers without being flashy, and he's not a yeller or a screamer. Instead, Bergen tries to be a doer, and Haws said the Broncs rely on his "unwavering desire to compete."
"He just wants to win everything that we do," Haws said. "He helps our team compete in every drill because it's a big deal if you can stop him, if you can have your team beat his in practice.
"He's not a real vocal guy whatsoever. Everybody likes him, he's just such a nice, friendly kid that he draws people to him. His leadership style is different from other guys. He's not yelling and screaming, ever, but he's always in control of drills and the offense and the defense, everything we do."
The Broncs struggled out of the gate last season, winning just two of their first eight games. But in the six games before Bergen's injury, they had won four of six with Bergen averaging 20.2 points. They seemed to be hitting their stride.
Bergen and the Broncs hope they can pick up at that point again.
"We're ready to go," Bergen said. "I know a lot of those guys have been in (the gym) getting shots up, I've been getting shots up, so we're all just trying to stay ready for our opportunity. We're pretty excited about it."
There is something to prove, after all.