BILLINGS — Every state basketball tournament features eight hopeful teams, but there's often a substantial gap between the top seeds and the bottom. Not so at this week's Class B state boys basketball tournament, which will be played from Wednesday through Saturday at First Interstate Arena at MetraPark and appears to be wide open.
Defending state co-champions Fairfield and Lodge Grass hope to get the championship chance that was taken away from them last year by COVID-19, but at least one of those two will fall short of the title game this time.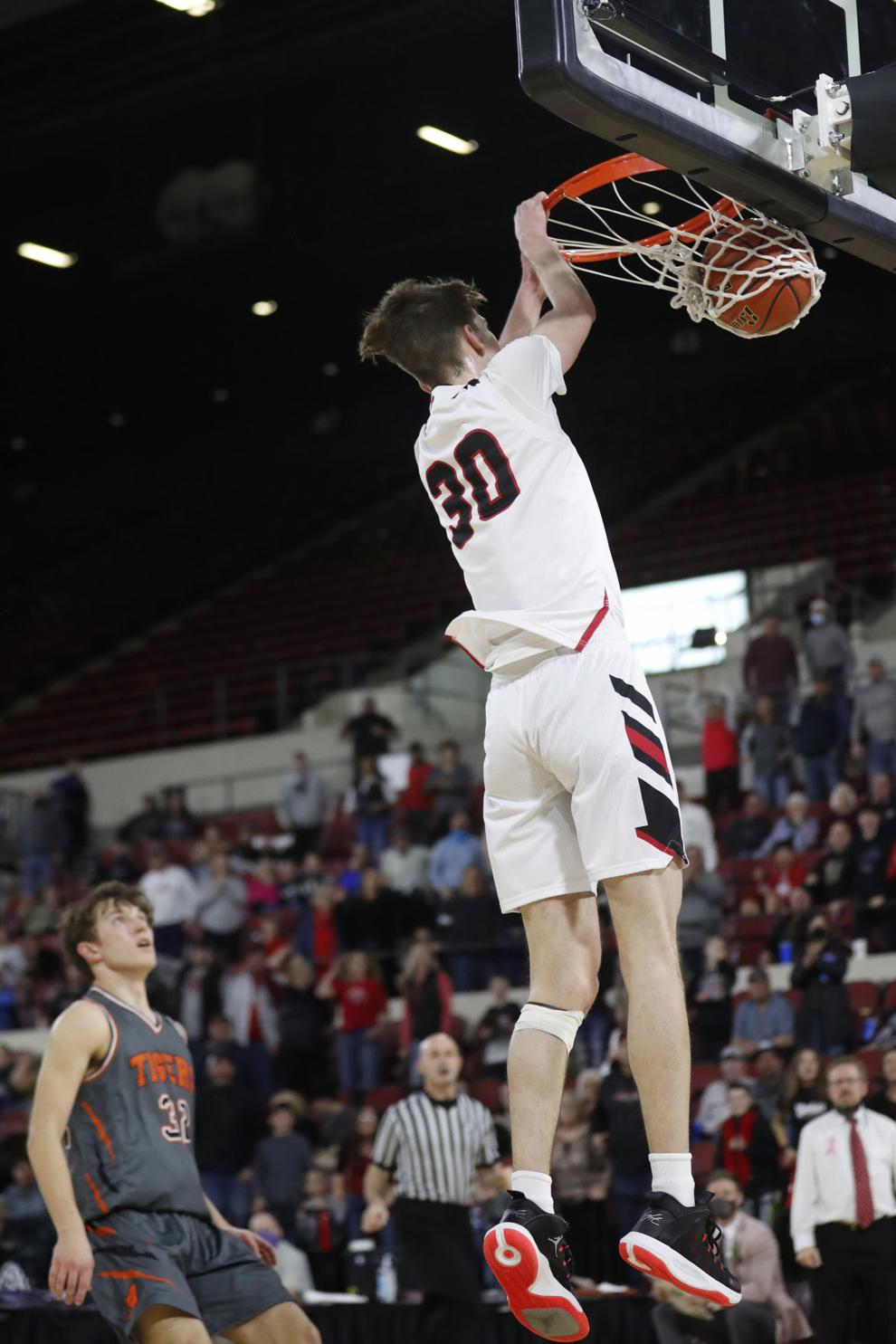 The Montana High School Association is allowing a maximum of 500 spectators per team for each State B game. Tickets can be purchased on MetraPark.com. Lodge Grass' tickets were sold out early Monday because the team's ticket buying page was hacked.
2020 co-champions: Fairfield, Lodge Grass
2021 field: Deer Lodge (12-4), Fairfield (15-8), Florence-Carlton (13-4), Huntley Project (15-5), Lodge Grass (16-4), Manhattan (17-2), Shelby (20-3), Thompson Falls (15-5)
Storylines
• Lodge Grass returned all of its starters from last year's team and has been No. 1 in the 406mtsports.com Class B rankings all season. Yet the Indians are the Southern B's third seed because they lost to No. 3 Huntley Project in the divisional semifinals.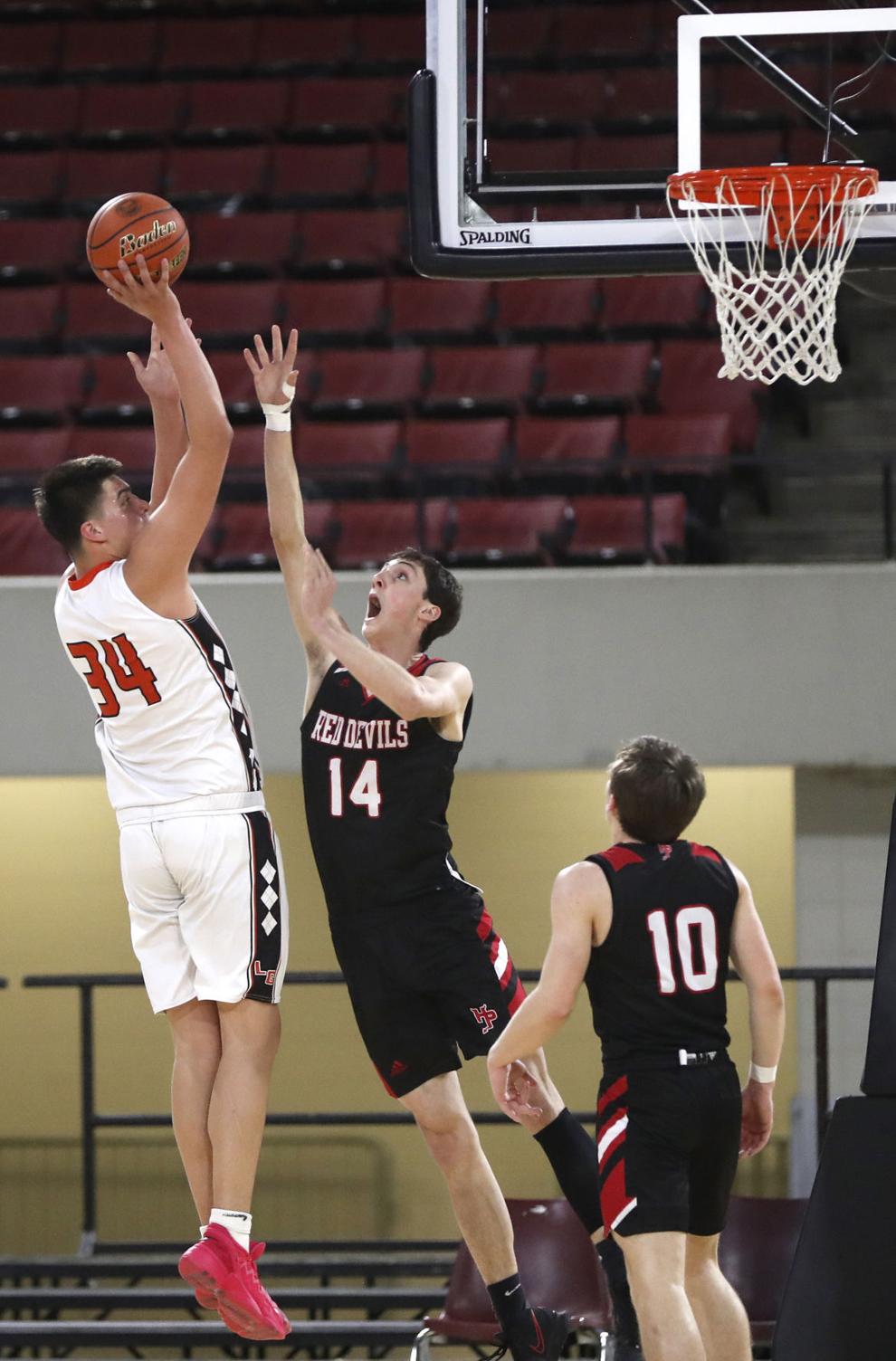 • Project is responsible for Lodge Grass' only on-court Class B losses this season. The Indians opened the season with a 66-42 win over Colstrip but later had to forfeit because some of their players were academically ineligible. They won 66-58 at Project in their next game, lost to Class A rival Hardin the game after that, then won seven straight (including an overtime win over Hardin). Lodge Grass lost to Project 64-52 on Feb. 2 but was playing without all-state junior Damon Gros Ventre, who returned two games later and helped the Indians beat Fairfield in triple overtime. While No. 5 Fairfield showed it could compete with its fellow defending co-champion, Project proved it could beat a fully healthy Lodge Grass with a 75-60 divisional semifinal victory on Friday. The Red Devils followed that up with a 43-39 Southern B title loss to No. 2 Manhattan.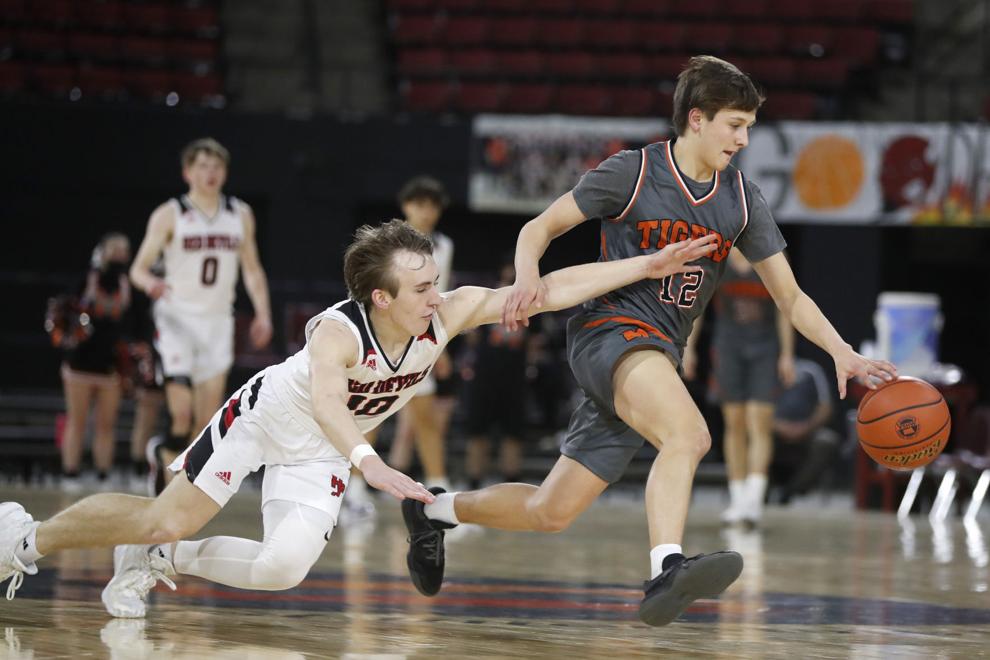 • The Project win provided a strong case that Manhattan is the best Class B team. The Tigers' only losses were 62-41 to Class C No. 3 Manhattan Christian on Jan. 22 and 53-52 to Jefferson on Feb. 11 (Jefferson is an unranked Class B team that finished 8-9 and lost to Manhattan 64-38 on Feb. 8). Manhattan also won 60-52 at Fairfield on Feb. 20.
• All eight of Fairfield's losses were to good teams, and most of those games were close. No. 4 Shelby blew the Eagles out twice, including 50-33 in Saturday's Northern B Divisional title game, but Fairfield beat the Coyotes 57-56 on Jan. 29 and lost to them 71-70 in double OT on Feb. 27.
• Like the North and South, Western B teams beat up on each other all season. Thompson Falls' up-and-down season includes an 80-71 win over No. 9 Florence-Carlton on Feb. 20. That loss is one of only two for the Falcons against Class B opponents so far this season.
• Florence fell to Missoula Loyola 61-58 on Jan. 28 but beat them two other times, and they are 3-0 against No. 10 Deer Lodge, including 39-33 Saturday for the Western B championship. Deer Lodge's only other loss was 50-49 to St. Ignatius on Jan. 29.
• On Wednesday, Deer Lodge will play Manhattan at 9 a.m. and Shelby will take on Thompson Falls at 11 a.m. The winners of those two games will face off in the semifinals. Lodge Grass will face Florence at 5:30 p.m. Wednesday, while Project and Fairfield will play the final first-round game at 7:30. A Lodge Grass win would set up a rematch with Project or Fairfield in the semis.