BILLINGS — The final 406mtsports.com basketball rankings for Class A, B and C were published last Monday. Because Class AA teams wrapped up regular season play last week, the Class AA rankings got one more edition, and there were changes.
Missoula Sentinel remained No. 1 in the Class AA boys rankings despite suffering its first loss, 73-64 at Butte on Friday. Because the Spartans had wrapped up the Western AA's top seed several games prior and defeated Butte 86-50 on Jan. 30, they remained a spot ahead of Great Falls, which has won nine straight games and beat Billings Skyview 58-40 on Thursday to clinch the Eastern AA's top seed.
Despite the loss, Skyview moved up one spot to No. 3. The Falcons traded places with Missoula Hellgate, which fell to unranked Helena Capital 53-51 last Monday and to Sentinel 65-56 a day later.
Hellgate might have fallen further if not for No. 5 Bozeman's 60-42 loss to unranked Billings Senior on Friday.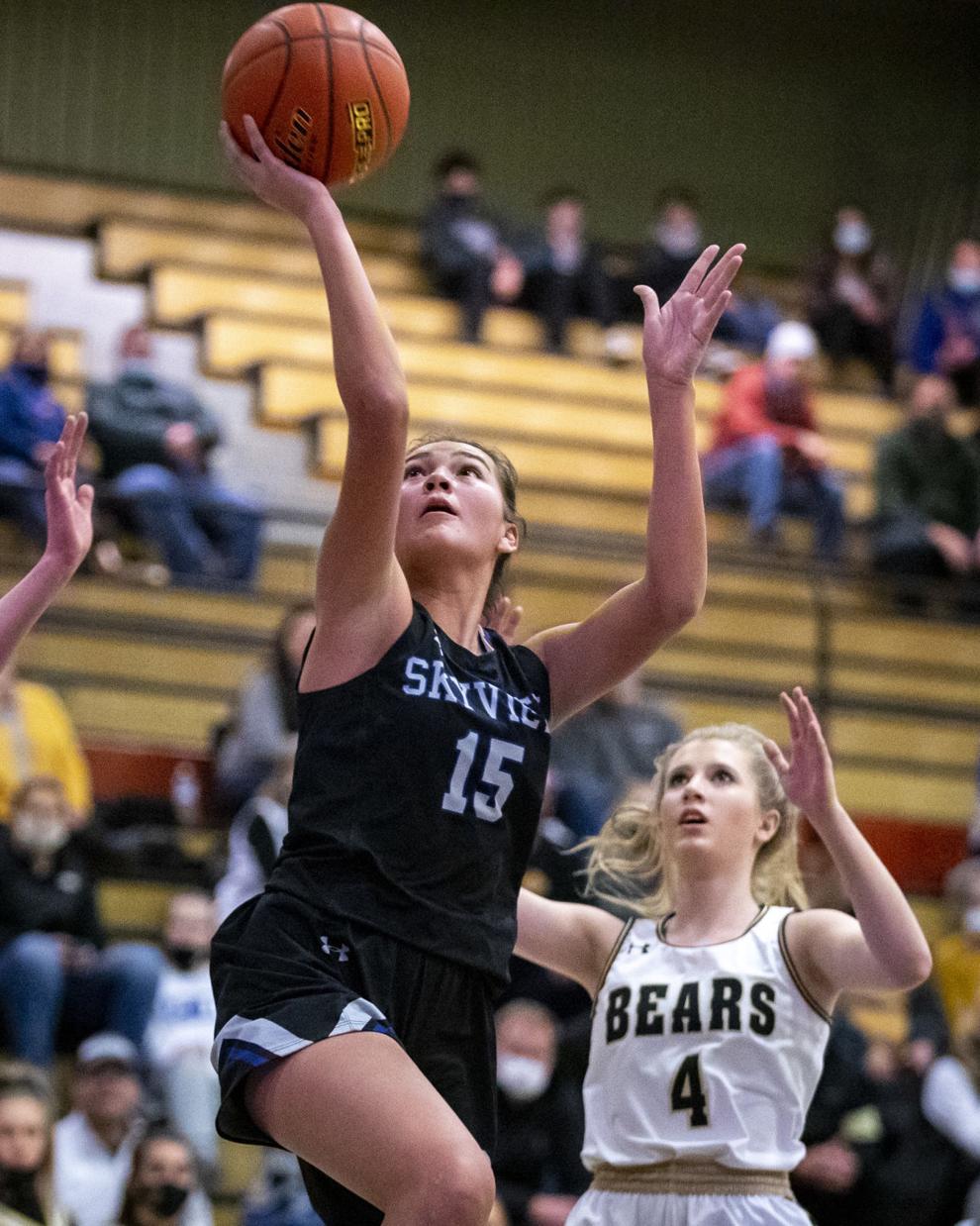 On the girls side, the top three spots stayed the same, with Helena Capital at No. 1, Missoula Hellgate at No. 2 and Billings West at No. 3. The No. 4 and 5 spots flipped.
Then-No. 4 Billings Skyview lost to unranked Great Falls 56-42 on Thursday. As a result, the Falcons dropped one spot, trading places with Bozeman.
Class AA state tournament play-in games will take place this week, and the State AA tourney will take place next week, from March 10-13 at Four Seasons Arena at Montana ExpoPark in Great Falls.
Boys
Class AA
1. Missoula Sentinel (13-1)
2. Great Falls (13-1)
3. Billings Skyview (11-3) (+1)
4. Missoula Hellgate (10-4) (-1)
5. Bozeman (10-4)
Class A
*Records as of Feb. 20
1. Dillon (14-0)
2. Polson (13-1)
3. Laurel (10-3)
4. Billings Central (10-3)
5. Glendive (10-5)
Class B
*Records as of Feb. 20
1. Lodge Grass (13-3)
2. Manhattan (12-2)
3. Huntley Project (11-4)
4. Shelby (14-3)
5. Fairfield (12-6)
6. Red Lodge (11-2)
7. Colstrip (12-4)
8. Bigfork (12-2)
9. Florence-Carlton (10-4)
10. Deer Lodge (10-3)
Class C
*Records as of Feb. 20
1. Scobey (19-0)
2. Belt (17-1)
3. Manhattan Christian (19-1)
4. Twin Bridges (16-1)
5. Froid-Lake (18-2)
6. Valley Christian (18-1)
7. Bridger (17-0)
8. Fort Benton (17-1)
9. Simms (16-0)
10. Harlowton-Ryegate (13-3)
Girls
Class AA
1. Helena Capital (13-1)
2. Missoula Hellgate (13-1)
3. Billings West (13-1)
4. Bozeman (11-3) (+1)
5. Billings Skyview (10-4) (-1)
Class A
*Records as of Feb. 20
1. Billings Central (13-1)
2. Havre (12-2)
3. Hardin (10-3)
4. Columbia Falls (16-0)
5. Laurel (10-4)
Class B
*Records as of Feb. 20
1. Big Timber (16-0)
2. Colstrip (13-0)
3. Roundup (13-2)
4. Malta (12-2)
5. Thompson Falls (13-2)
6. Missoula Loyola (15-3)
7. Eureka (13-5)
8. Jefferson (11-4)
9. Anaconda (11-5)
10. Forsyth (9-5)
Class C
*Records as of Feb. 20
1. Saco-Whitewater-Hinsdale (18-0)
2. Seeley-Swan (14-0)
3. Manhattan Christian (19-0)
4. Charlo (13-0)
5. Fort Benton (16-2)
6. Roy-Winifred (14-2)
7. Belt (16-2)
8. Melstone (16-2)
9. North Star (14-3)
10. Plentywood (16-2)