BILLINGS — Pat Hansen has stepped down as the boys and girls basketball coach at Laurel, he told 406mtsports.com on Monday.
Hansen, 44, will continue to teach health and physical education at Laurel, he said, but he does not plan to coach at all next school year. He has coached basketball for 23 years (19 as a head coach) and spent the last 14 with the Locomotives.
"I just want to spend time with my family," Hansen said. "Our administration has been wonderful. ... I enjoyed my time here."
Hansen spent all 14 years as Laurel's boys basketball coach, and he took the girls job last spring, making him the only Class A coach to lead both basketball programs. He also pulled double-duty 19 years earlier at Bridger.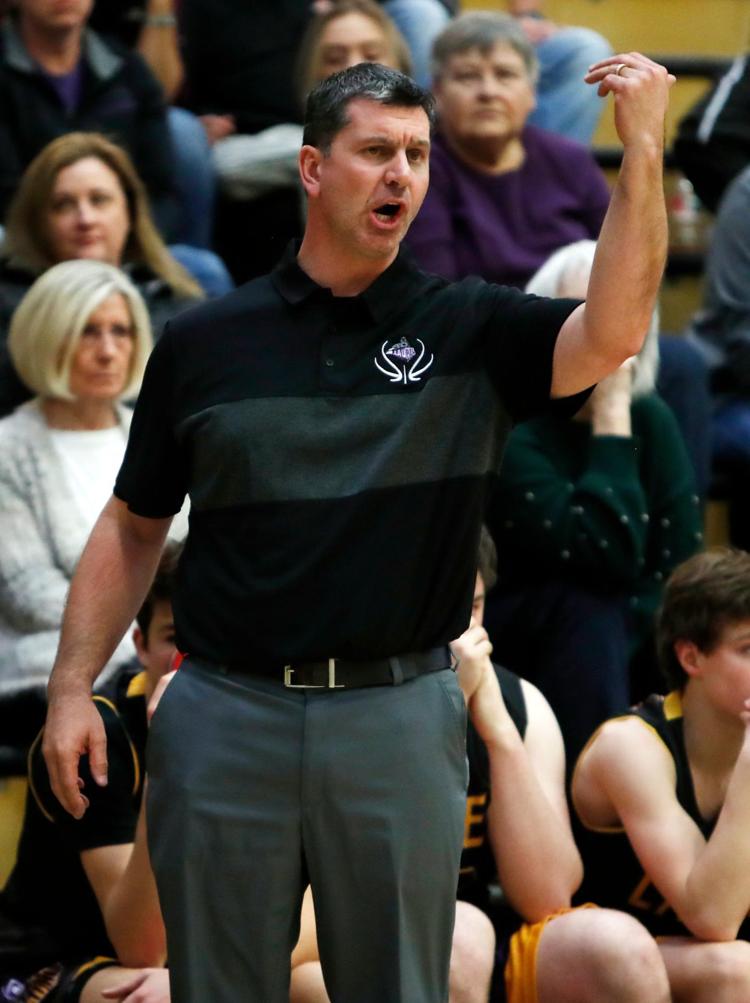 Hansen's first season as Laurel girls coach coincided with the freshman season for his daughter, Mya, who earned an all-state selection.
"She's pretty well established. Mya's a very mentally strong kid," he said. "I'm gonna enjoy sitting in the stands and watching her play."
Hansen has been mulling this decision for a while, he said. While he loves to coach, he is looking forward to spending summers with his family as opposed to the basketball court. In addition to Mya, he's excited to watch his son, Cy, play more.
Coaching might be in Hansen's future, but he doesn't expect to take another head coaching position.
"I love the game. What I would like to do is somewhere down the road is volunteer assistant coach, where I can just coach and that's it," he said. "It's a lot of work, a lot of managerial stuff, as head coach."
Hansen guided both Laurel basketball teams to the Class A state tournament this past season. The boys went two-and-out, while the girls reached the semifinals and lost to Columbia Falls in the consolation final.
The Laurel girls finished 18-8 and the boys went 14-10, leaving Hansen with 331 career wins (231 at Laurel). He led the Locomotives to Class A state titles in 2010 and 2015, and he won a Class C championship with the Gardiner boys in 2005.