BILLINGS — Cooper McGlothlin will get at least one more year to determine which sport to focus on in college.
McGlothlin, an outgoing Sidney senior, signed with Dickinson State University last week to become a rare two-sport college athlete. He received partial scholarship offers to play basketball and football.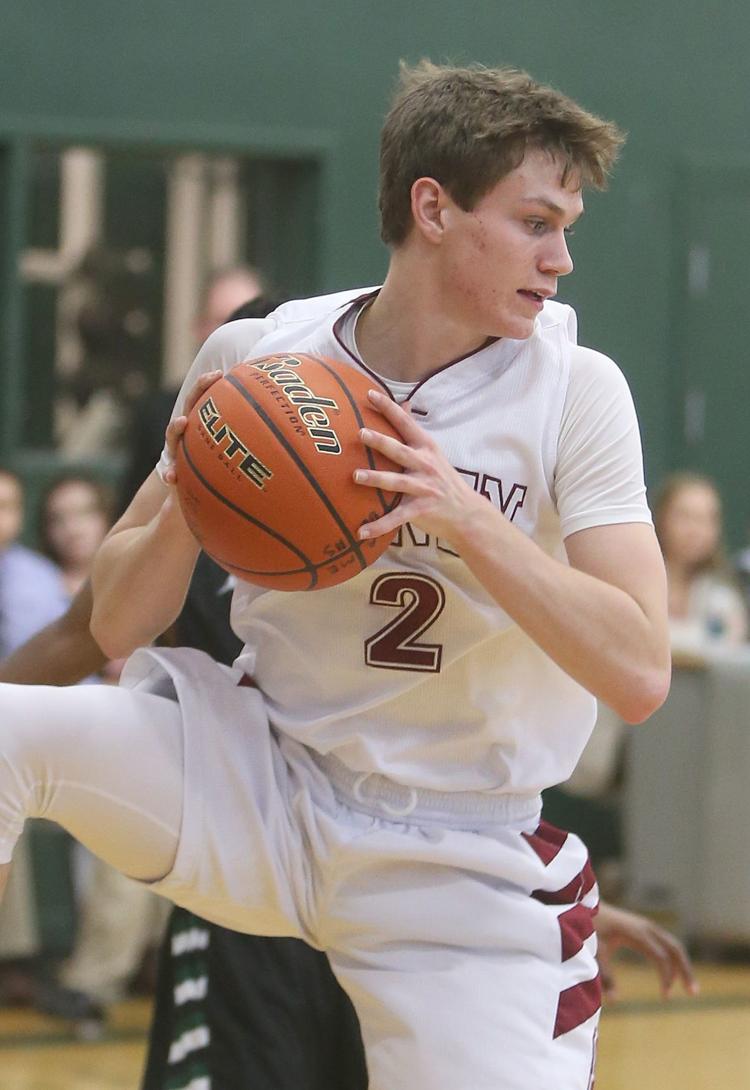 "This is just the best option for me right now," McGlothlin told 406mtsports.com on Monday. "It's cool I can do both."
McGlothlin considered a few college options. He thought about attending the University of Montana and trying to walk on to the football team. Rocky Mountain College offered him a track and field scholarship. DSU presented the two-sport option, but with a caveat: he'd need to choose one sport after his freshman year.
This fall will likely be a redshirt football season for McGlothlin, according to him and Blue Hawks head football coach/athletic director Pete Stanton. With limited time and energy spent on football, McGlothlin can treat basketball like his main sport during the 2020-21 season.
"We want him to be able to try a couple sports," Stanton said. "Give him an opportunity to play in some (basketball) games right away and see where he stacks up."
Stanton, a Baker native, said it's fairly common for football players at DSU to also compete in a spring sport like track, and several have also wrestled during the winter. Only two football players have also tried basketball during Stanton's 18 years as a DSU coach. Derek Pauley played both sports throughout his career at the NAIA school in Dickinson, North Dakota, while Nick Walker gave up basketball after one year (one reason more Blue Hawks have done football and wrestling than football and basketball, Stanton said, is that wrestling season starts later than basketball).
Former Melstone star Brody Grebe played both sports at a boarding school in Connecticut last year. In December, he signed with Montana State, where he'll focus on football.
McGlothlin expects to take the same path as Grebe and Walker.
"I like basketball better," McGlothlin said, "but I think my physical size is better for football."
The 6-foot-1, 175-pound McGlothlin grew up wanting to play college basketball. Though he's an all-conference guard, he thinks "all the time" about what his career would look like if he was taller, he said. Perhaps he could focus on basketball at a bigger school.
That doesn't mean McGlothlin dislikes football. He has shined at quarterback and earned an all-Eastern A honorable mention at defensive back for the Eagles, and he'll happily dedicate his college career to football.
"You're playing a game to pay for your college," he said.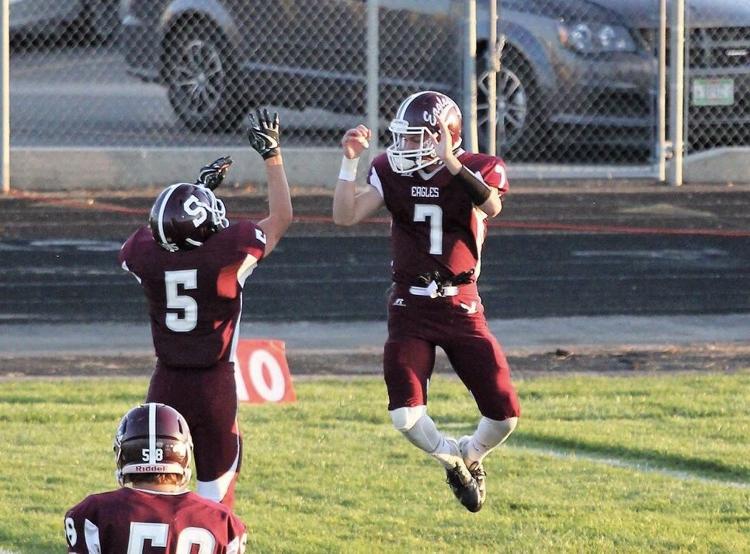 McGlothlin will also get a chance to play with his older brother, Dawson, an incoming junior defensive back who transferred from Montana to DSU last year. Being three years apart, the brothers never played on the same team at Sidney.
"I always wanted to be the player he was," McGlothlin said of Dawson. "Playing with him will make me even better."
McGlothlin knows the next year will be a tricky balancing act, especially with the uncertainty surrounding the coronavirus pandemic. He's also used to a full plate. He played three sports, earned a 4.0 GPA and was Sidney's Class of 2020 valedictorian.
Whatever the future brings, McGlothlin is relieved he finally locked down a college destination.
"It's like 1,000 pounds off my shoulders," he said. "I'm just excited to show the coaches what I'm capable of."