BILLINGS — On the surface, this season's Lodge Grass boys basketball team looks a bit like Huntley Project last season. The 2019-20 Indians have a talented starting lineup made up entirely of juniors or younger, just like the 2018-19 Red Devils.
Here's where those teams diverge: Project went 12-12 last season and missed the Class B state tournament. A similar finish would be massively disappointing for Lodge Grass first-year coach Josh Stewart.
Not only does Stewart expect his team to make the state tournament, he envisions title contention. The Indians are 5-0 (through Wednesday), No. 2 in the 406mtsports.com Class B rankings and beat the previous No. 2 team — Colstrip — 77-51 last week.
"We want to make sure to prepare them to do something great in the coming years," Stewart said of his players. "We also want to show up on the scene and surprise some people this year."
The only team ranked ahead of Lodge Grass is Project (6-0). The Southern B teams will meet at 6 p.m. Friday in Lodge Grass.
"It's definitely going to be our biggest challenge of the season up to this point," said Project coach Randy Robinson.
With three seniors on its roster last season, Lodge Grass went 15-8 and looked like a possible state team for much of the season. But the Indians, who beat Project 68-61 and 71-40, lost three of their last four games and ended their season at the Southern B divisional tournament.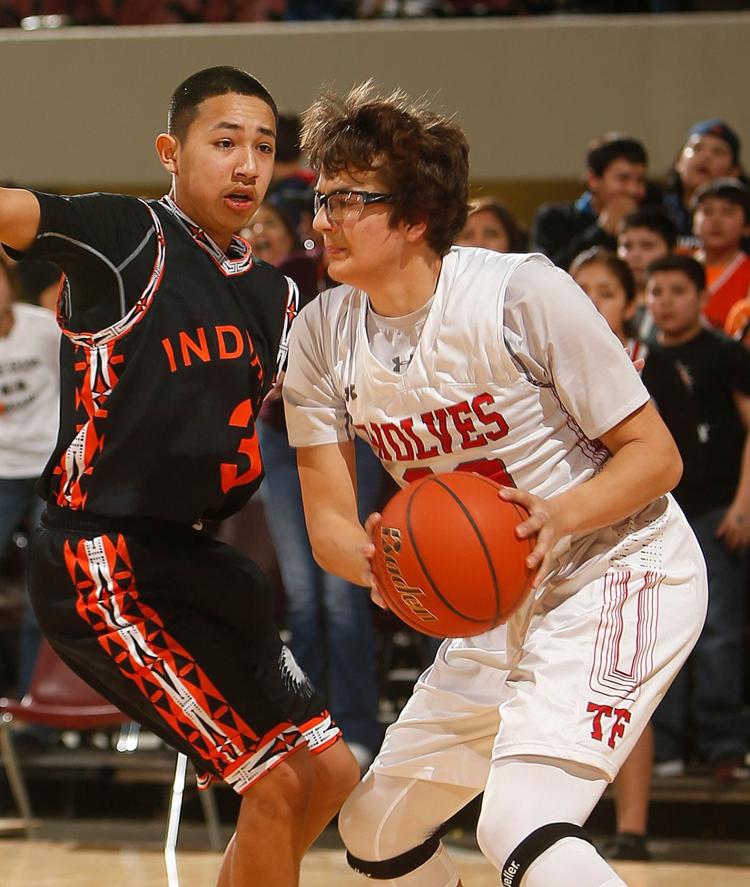 Two of those three seniors (Hank Pretty on Top and Josh Stewart, a distant relative of his coach) started for Lodge Grass and earned first-team all-District 3 honors. But several underclassmen played key roles. This year's starting lineup features two juniors (Colton Collins, Malachai Little Nest) and three sophomores (Damon Gros Ventre, Ty Moccasin and D.C. Stewart, the coach's nephew).
Robinson expects this year's Indians to be better than last.
Coach Josh Stewart praised his team's depth and unselfishness while acknowledging Gros Ventre's standout start to the season. The sophomore is averaging around 30 points per game, Stewart said, and Robinson called Gros Ventre a top-five player in the Southern B.
"I love his all-around play," Stewart said. "He's making everyone better."
Project didn't have any seniors on last season's roster. Now-juniors Noah Bouchard and Tim Rose both earned first-team all-District 3 selections, and senior Isaiah Bouchard (Noah's brother) made the second team.
Those three have played up to Robinson's expectations, and junior Jake Fox has exceeded them. Fox has "helped us in all areas," Robinson said, from volume shooting to rebounding to perimeter defense. Project's coach has also been pleased with his team's bench contributions, especially from seniors Kordel Ellis, Chris Kistler and Wyatt Sandvick.
"(Opponents) can't just key on one or two players," Robinson said. "We can score from the perimeter, we can score inside."
Stewart called the regular season "pool play." In other words, all these early games are tune-ups for tournament time, so Friday's tilt won't make or break either team's season.
But it will be a meaningful preview for March.
"Very excited," Stewart said. "If you want to challenge yourself and get better, those are the games you want."