BILLINGS — The last time Aspen Giese appeared at Lockwood High School she was hoisting the coveted state championship trophy with her Fort Benton teammates following a 74-60 victory over Saco-Whitewater-Hinsdale in the Class C girls title game. 
That was in March, when Giese and the Longhorns strung together three nearly flawless games to capture the first state crown in school history.
At the time, Giese said sentimentally that she never wanted the moment to end.
The still-fresh memories were abundant Wednesday for Giese in her return to Lockwood, this time as preparations began for the Midland Roundtable's annual Montana/Wyoming All-Star Basketball Series, which opens Friday night.
Well, she was preparing as much as she could, anyway: Giese was admittedly feeling under the weather and was held out of most practice activities Wednesday as her all-star teammates (and a few practice players) bustled up and down the floor. But Giese, a sharpshooting 5-foot-9 guard who's headed to play collegiately at Montana State Billings, was more than happy to reminisce about her championship experience from three months ago.
"This is kind of a home sweet home in a way," Giese said while standing in a hallway outside a locker room adjacent to Lockwood's main gym. "Driving up here, taking the same road that we took and remembering all the nerves and stuff … it's good to be back here and to be having fun. There's not as much pressure."
True statement.
Surrounded by all-star talent, Giese won't necessarily need to be the fuel and fire for the Montana team like she was for Fort Benton when she scored 17, 21 and 19 points on consecutive nights at state — and influenced an offense that benefited from key baskets late by teammate Ashlee Wang.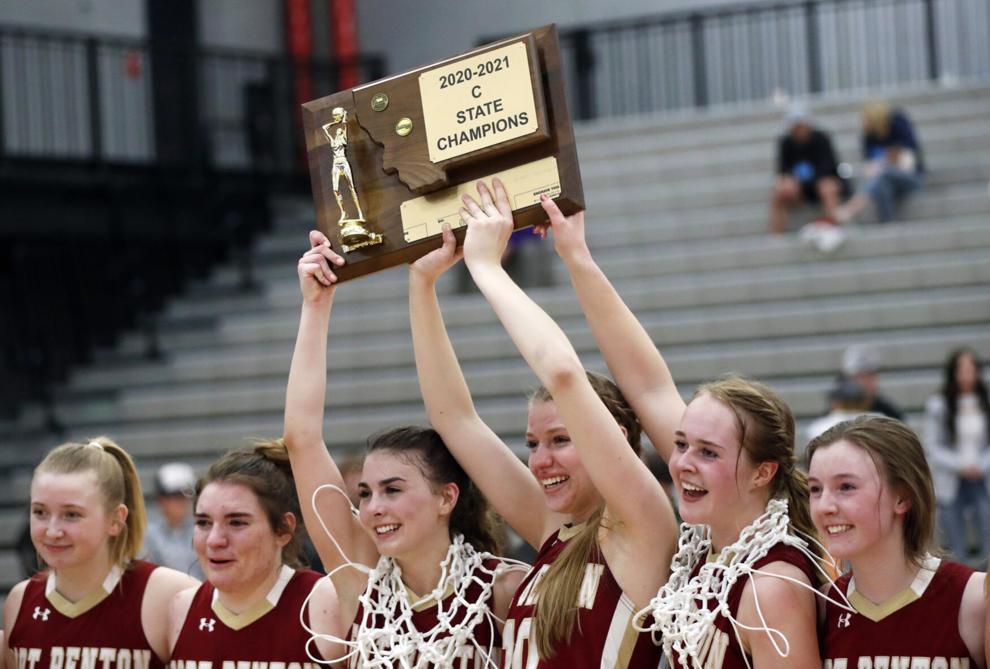 About the only pressure that exists for Montana this week is its goal to keep intact its winning streak over neighboring Wyoming, which remains at seven in a row after last year's cancellation due to the COVID-19 pandemic.
Giese tore her ACL as a sophomore but remained a high-scoring guard who moves well without the ball to create scoring opportunities for herself. Her perimeter shot is perhaps the best aspect of her offensive game, but her defensive prowess cannot be understated.
And defense permeates her current mindset.
"Offensively, you're either hitting your shots or you're not. So one thing I really focus on is I want to be able to get after it on the defensive end," Giese said. "If you keep your defensive intensity up you're going to get buckets on offense. Just try to go in there and get stops and do the little things right on defense and I think good things will come on offense."
Montana All-Stars coach Wes Keller is the head women's coach at Rocky Mountain College, and he will one day have to game plan for Giese when his Battlin' Bears face Montana State Billings in their annual crosstown rivalry games.
For now, Giese is on Keller's side, and that's a good thing.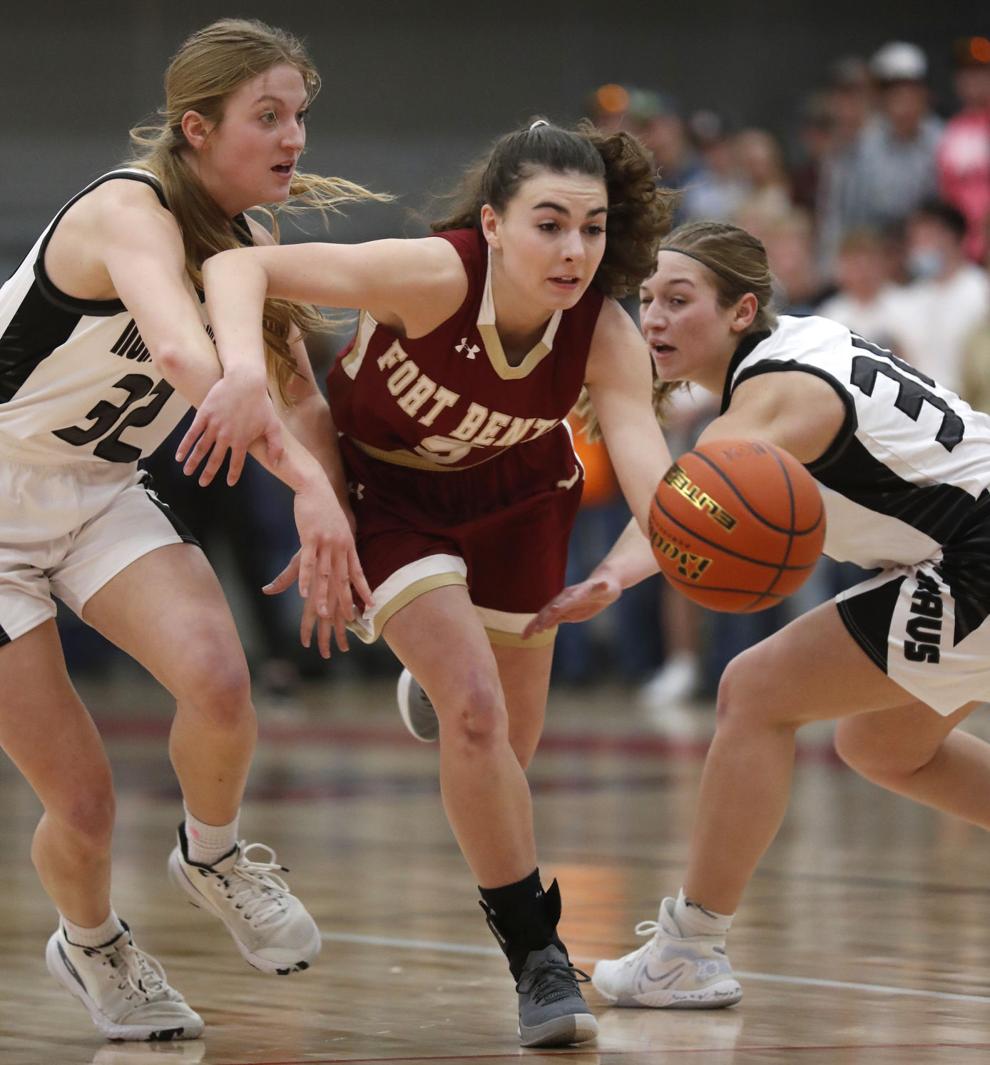 "Aspen is a high-energy, hard-nosed kid that plays both ends of the floor very hard," Keller said. "Offensively she's a kid that I think can get it going and carry you with six, eight points in a hurry. And defensively she's a very good defender.
"I think she'll be a very successful college basketball player. She can shoot it, and she's got range too. From what I've seen is she knows how to play off ball screens. I think her game will definitely translate well to the college level and she'll be a very, very good player."
Giese said she's most excited to play this week with such a range of talent, from 5-4 guard and Rocky Mountain College recruit Gracee Lekvold of Scobey to 6-6 post and Montana State signee Lindsey Hein of Forsyth.
Kalispell Glacier's Emma Anderson and Great Falls High's Allison Harris both stand 6-2, and Bozeman High's Macy Meyer and Billings Central's Isabelle Erickson are 6-foot each. Big Timber's Hailee Brandon stands 5-7. There are just eight players on the Montana team this year.
"I feel like everybody kind of plays the same. We like to push a little more," Giese said. "We've got some good shooters, we've got post players. For me, I'm really excited to play with post players over 6-foot. At a smaller school you don't really get that luxury. It's really nice."
This past spring, Giese further displayed her athleticism by placing second in the long jump at the Class C state track and field meet (teammate Abby Clark won the event) and Fort Benton shared the third-place team trophy with Plentywood.
When she was notified of her selection to the Montana-Wyoming series, Giese said it fulfilled a goal and put a stamp on all of her efforts in high school basketball. As she transitions to the NCAA Division II level at MSUB, coached by Kevin Woodin, Giese has a blueprint for what it will take to succeed in the future.
"They're very goal-oriented. I'm going to go there and I'm going to have to work. It's going to be work, and I'm excited to do that. That's what I really like about the program," she said.
"It's competitive. That's one thing that really stood out for me. I've played a lot of games in (Montana) and I want to get out and experience a little bit more. That program really offered that, and I'm very excited to be able to do that."
First, Giese hopes for a little more Lockwood magic.
NOTES: Friday's games will be held at the Bruce Hoffman Golden Dome in Sheridan, Wyoming. The girls game begins at 5:30 p.m. and the boys game will follow at 7:30. Saturday's games will be played at Lockwood High. … The all-star series is presented by St. Vincent Healthcare and Universal Awards.