BILLINGS — Olivia Moten-Schell began her Wednesday by (finally) committing to a college. She finished it by (finally) celebrating a state title.
It was a weird but joyous day for Moten-Schell and her now-former Billings Central girls basketball teammates. Hours after the outgoing senior committed to Chadron State for volleyball, she gathered with her high school hoops teammates, coaches and parents to commemorate a surreal season.
Wednesday was the first time Moten-Schell and many of her teammates had seen their 2019-20 Class A state championship basketball trophy. It looked like previous state title trophies Moten-Schell has seen, except for one glaring difference.
"I really don't like the 'co' part on it," Moten-Schell told 406mtsports.com.
The trophy specified that the Rams were State A co-champions. The Montana High School Association canceled every boys and girls state basketball tournament on Friday, March 13 hours after Montana's first presumptive cases of the novel coronavirus were reported.
The cancellation happened shortly after Central's semifinal win over Havre and right before Hardin's semifinal win over Livingston. The MHSA declared Central, Hardin and every other semifinal winner co-champions.
"I thought I had one more day with my teammates, and to get that taken away from me was devastating," Moten-Schell said Wednesday. "(I learned) to not take things for granted."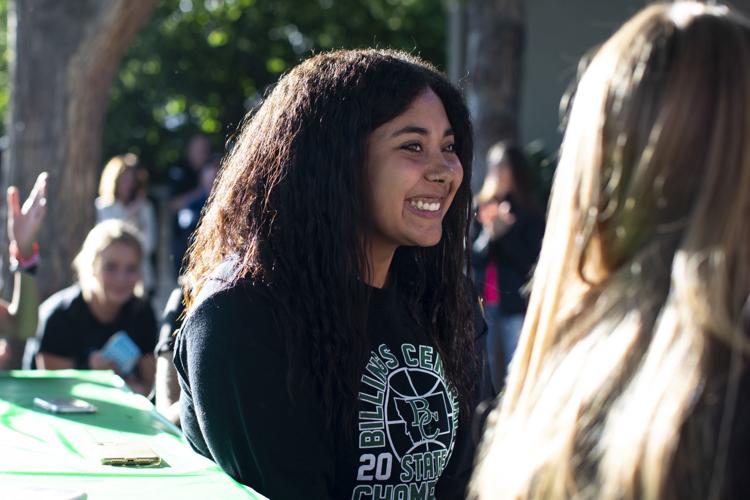 In the days after those initial coronavirus cases, Montana Gov. Steve Bullock ordered schools and businesses to close and recommended individuals stay home as much as possible to slow the spread of COVID-19, the disease caused by the virus. In normal years, the Rams would have celebrated their championship the week after they were crowned. The stay-at-home order forced the event to be postponed.
The state's restrictions have been relaxed over the last couple of months, providing the Rams an opportunity to finally get together and celebrate their co-title. The virus, however, is more present now in Montana than it was in March, with a large uptick in positive cases in the past few weeks. That partly explains why Wednesday's ceremony was held in the backyard of Solei Elletson's house (Elletson is a rising junior at Central).
The group of about 30 people tried to physically distance as much as possible, according to Central coach Jetton Ailes, and many recounted the people they interacted with before Wednesday. Ailes did not recall seeing anyone at the celebration wearing a face mask.
The ceremony featured a short speech from Ailes and a longer one from sportscaster Rocky Erickson, who also presented the players with their championship medals and all-state and all-conference honors.
"Short and sweet. A lot of thank yous. A lot of appreciation," Ailes said. "It was awesome to get everybody back together. It was a long-awaited celebration."
Based on their tearful reactions to the March 13 cancellation, a co-title appeared as heartbreaking to the Rams as a runner-up finish, if not more so. That sadness has subsided over time. As much as it pains her to see that "co" on the title trophy, Moten-Schell believes her team is a true champion. Ailes agrees.
"They gave themselves an opportunity to win a state title, and that's what they did," Ailes said. "These girls are state champions."
The semifinal win over Havre and the Rams' 2-1 record against Hardin during the season gave Moten-Schell confidence that they would have prevailed in the title game if given the chance.
With school set to begin next month, Moten-Schell didn't have much longer to make a college decision. She waited so long in part because she wasn't sure which sport to play at the next level. But she "didn't want to give up on" volleyball, she said. Chadron State, a Division II college in Nebraska, was one of several schools to express interest in Moten-Schell, and she was impressed by the volleyball program. She also liked that it's not in Montana.
"I didn't want to be tied down here," Moten-Schell said. "My dad has always taught me to explore the world."
But she will miss so many things about the state, especially her Central basketball teammates and coaches. Moten-Schell, the lone senior on the co-championship roster, savored the opportunity to see them again on Wednesday.
Those two extra letters on the trophy are easy to ignore.
Billings Central state co-championship celebration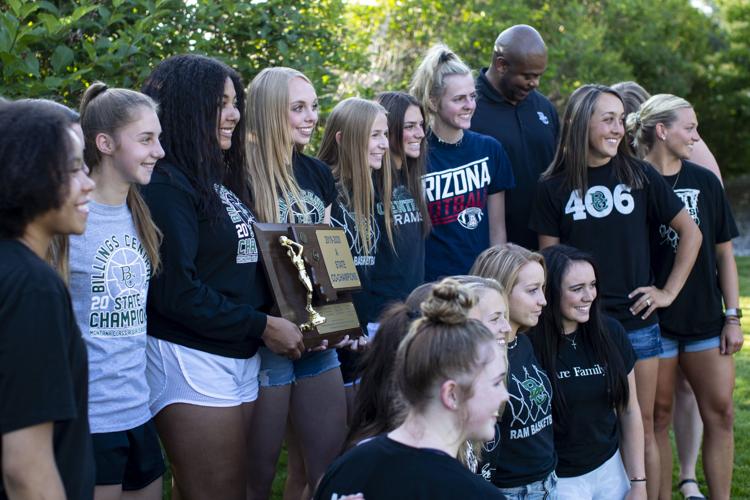 Billings Central state co-championship celebration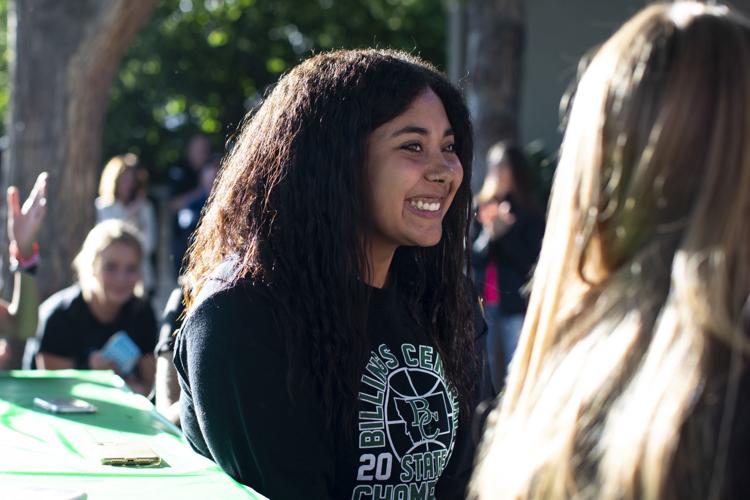 Billings Central state co-championship celebration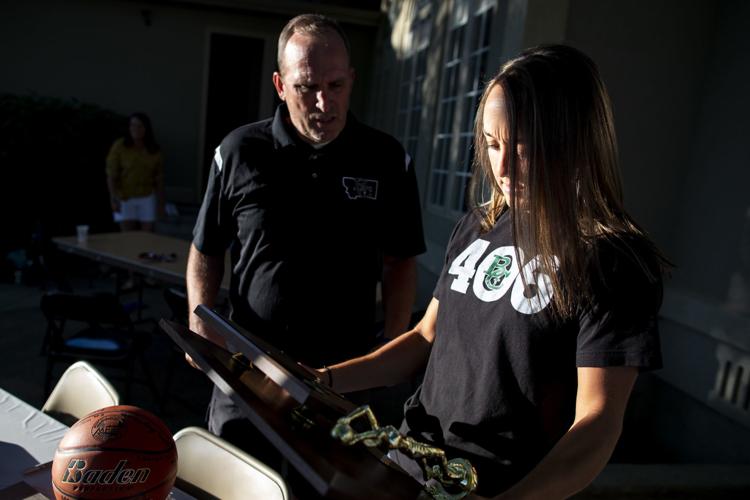 Billings Central state co-championship celebration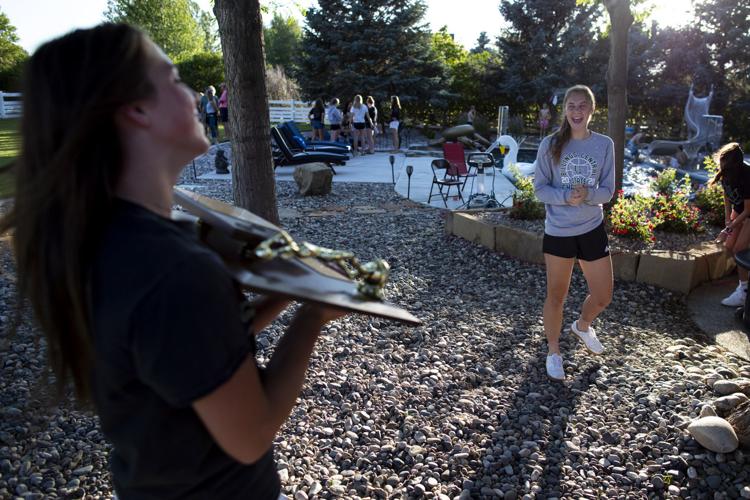 Billings Central state co-championship celebration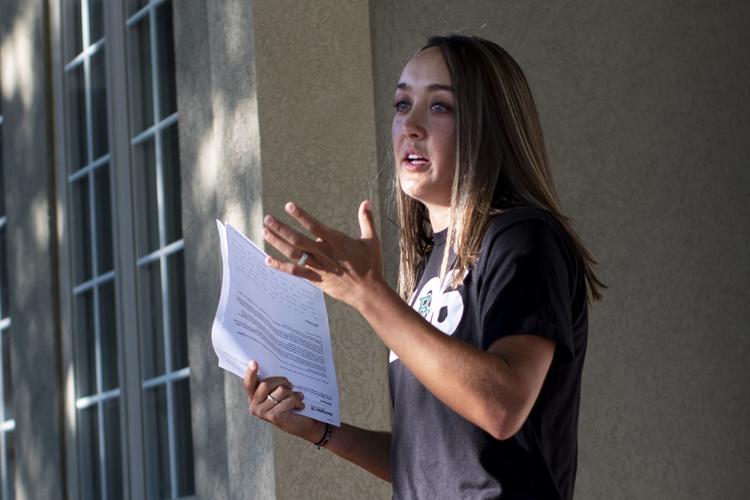 Billings Central state co-championship celebration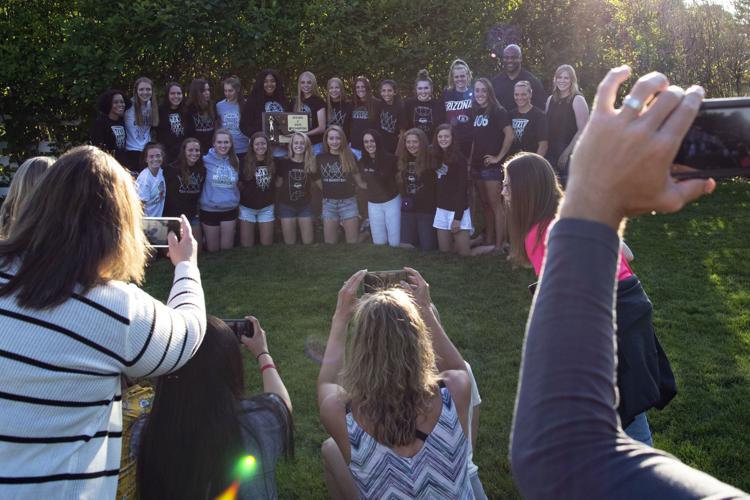 Billings Central state co-championship celebration