BUTTE – For Havre senior Avery Carlson, her athletic career with the Blue Ponies has been synonymous with one word.
Whether it is on the hardwood playing volleyball and basketball, or on the softball field, team and individual success has followed Carlson.
Most notably, the Blue Ponies girls' basketball squad has won three consecutive Class A state titles. Carlson has earned all-state honors in each of the last two seasons.
Carlson has also earned all-state honors the last two seasons in both volleyball and softball. Havre has been the Class A state runner-up in volleyball the last two years.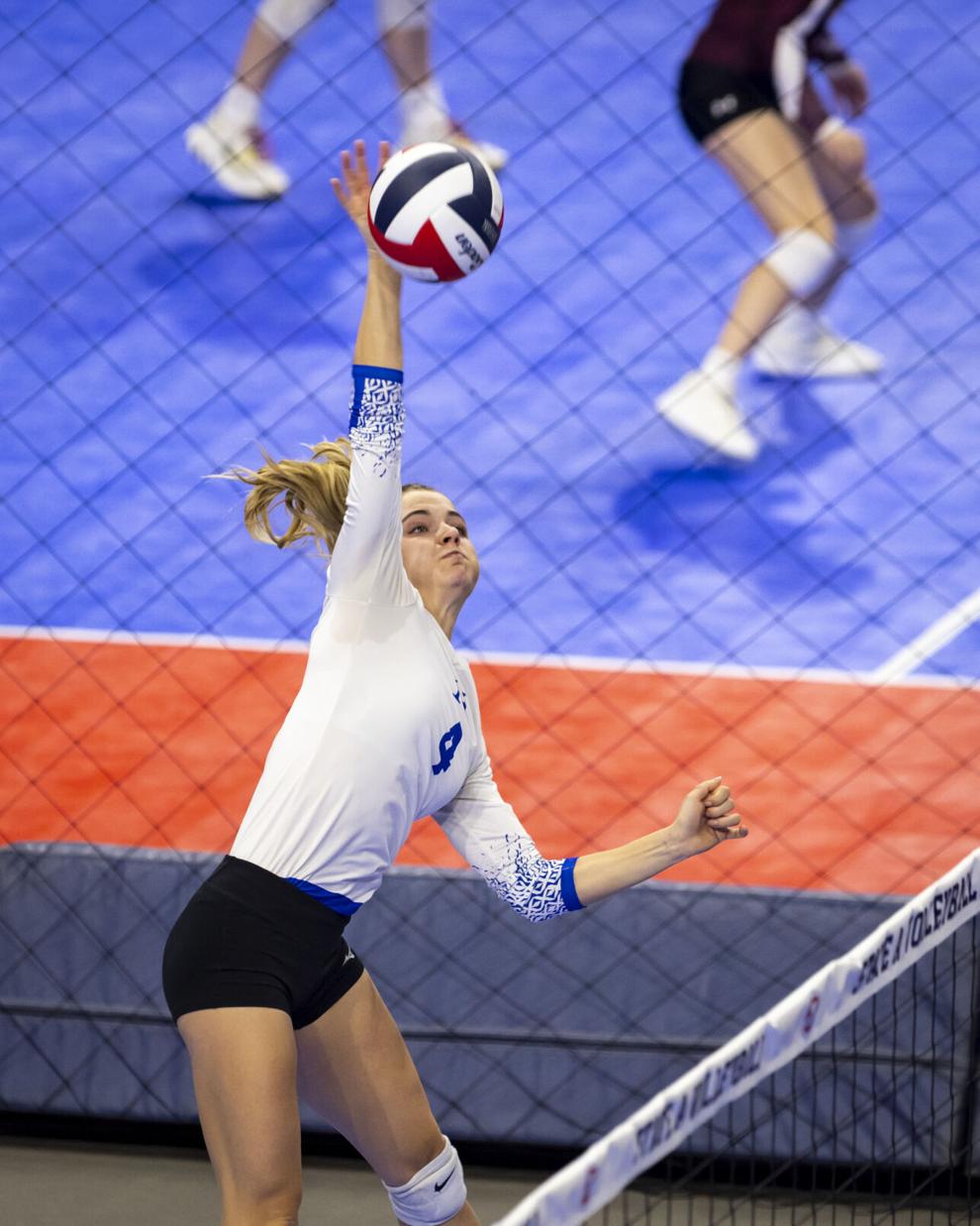 On the softball field, Carlson and the Blue Ponies are poised to earn the state title this upcoming weekend after winning the Eastern A divisional.
Once Carlson wraps up her high school athletic career, she will continue playing basketball at Montana Tech under head coach Jeff Graham.
The decision to become an Oredigger and play basketball at Tech came down to two main things for Carlson.
"Montana Tech is a really good academic school, and also Coach Graham has a lot of energy. I love what he brings and I think he's going to turn around the program for the better," Carlson said.
The Diggers will gladly welcome Carlson's winning ways to the Mining City. In Graham's first season at the helm, Tech finished with a 7-19 record.
Carlson joins Butte Central's Brooke Badovinac and Bigfork's Madison Chappuis as in-state commitments for the Diggers. Tech has also added Chloe Santeford (Stanwood, WA) and Brooklynn Hankwitz (Linn-Benton CC) to the roster.
Graham believes Carlson will bring a lot to the table for Tech.
"Her (Carlson) competitiveness. She's a good leader and comes from a great program, she's going to fit in great," Graham said.
As a three-sport star for the Blue Ponies, Carlson brings plenty of experience from different winning programs.
She believes playing multiple sports has helped her become a better teammate and leader.
"Being on teams and getting to know people who are different from you and how to work with them is super important in sports. That's what makes the wheels turn, you need to be able to work with all kinds of people," Carlson said.
On the court, Tech fans can expect to see an all-around basketball player.
Offensively, Carlson showed her capabilities with a 13-point scoring outburst in the second quarter of the state title game victory over Hardin.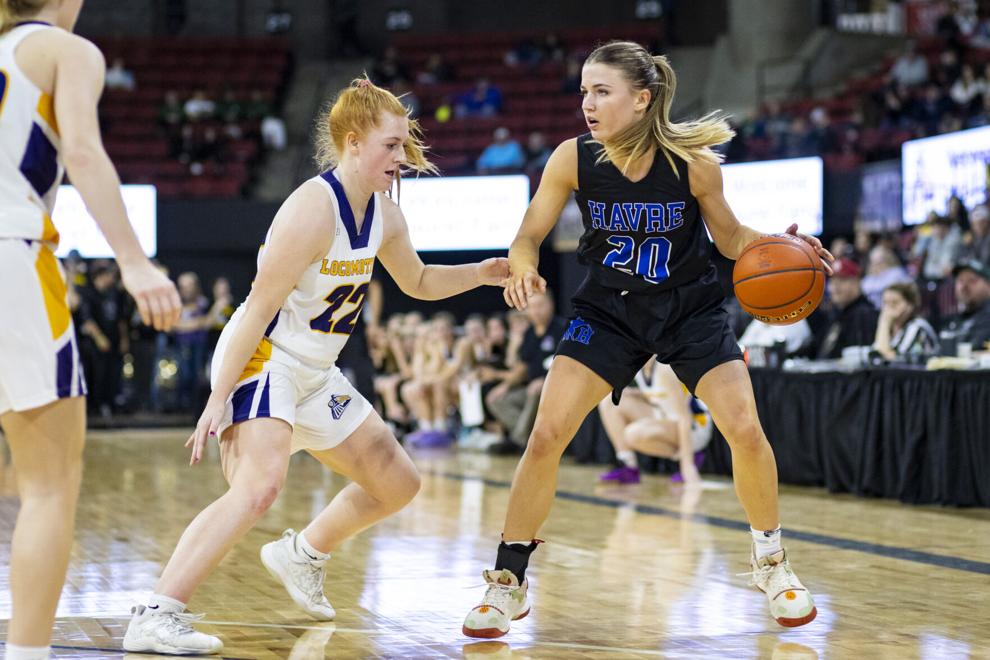 However, if you ask Carlson what Tech fans can expect from her as a player, she doesn't talk about the offensive end of the floor.
"A lot of defense. I'm willing to guard the best player, do my very best and leave it all out on the court. A lot of the dirty work, that's what I like to do," Carlson said.
Graham echoed that sentiment, emphasizing the impact Carlson has on the court.
"She (Carlson) is a shutdown defender. She practices 100% and almost to a fault, she is a perfectionist. She is unselfish and an unquestioned leader," Graham said.
After such a storied career as a Blue Pony, Carlson will miss her time representing Havre athletically. With three state titles and six overall all-state selections already under her belt, she will leave a legacy behind in Havre.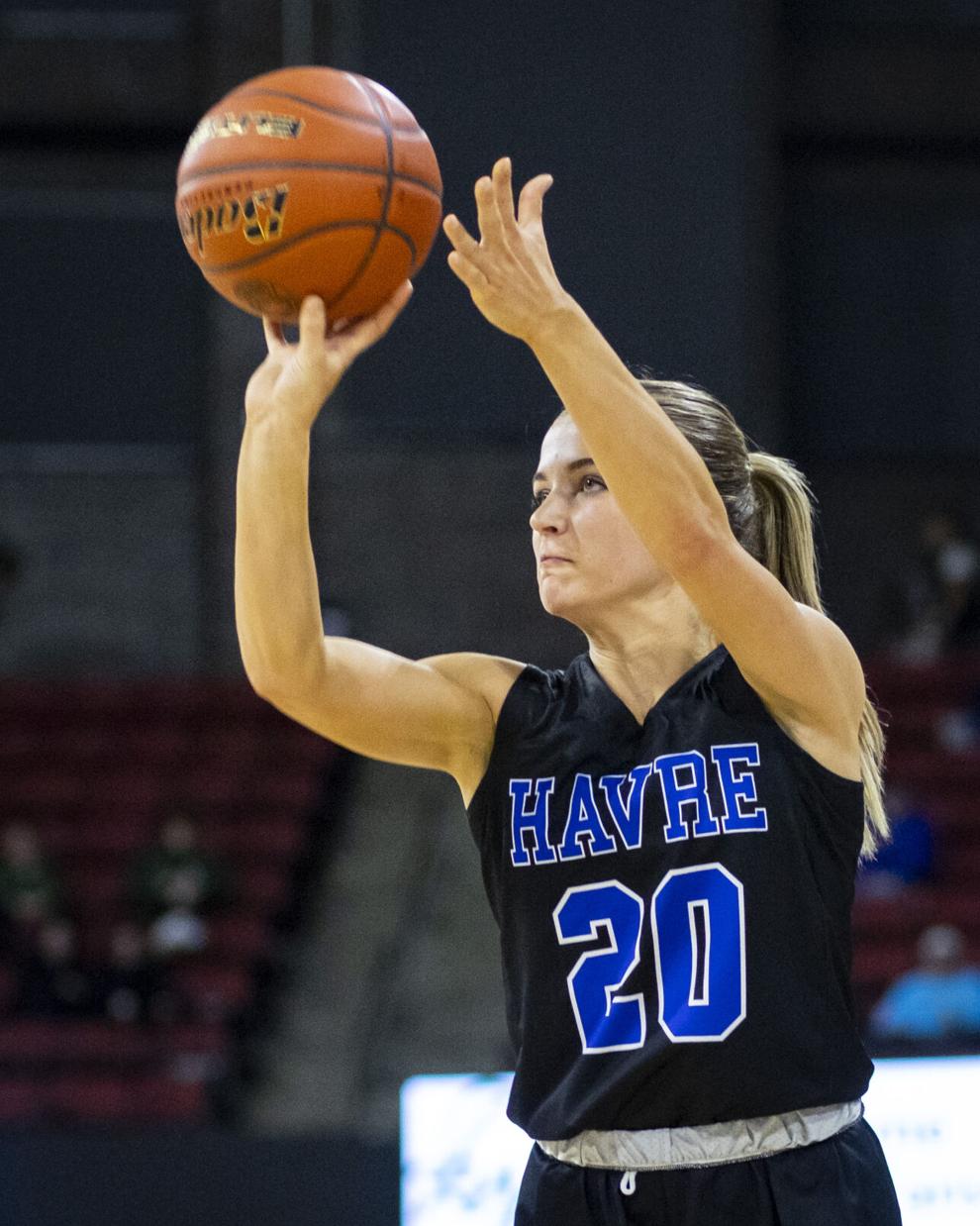 "It's going to be really hard to leave Havre. The thing I'll miss the most is the support from the community. And then my teammates, they are special. They have a big winning attitude and they never give up. I'm sure I'll meet more girls just like that but it'll be hard to leave them," Carlson said.
Before starting her next journey at Tech, Carlson will look to add more hardware to her collection. As the top seed in the East, the Blue Ponies will be looking for their first ever softball state title.