2017-18 top three: 1) Box Elder, 2) Winnett-Grass Range 3) Froid-Lake
2018-19 storyline
After a two-decade drought, the Box Elder girls basketball team was once again state champion with a 52-34 win over Winnett-Grass Range last year.
The Bears haven't lost a whole lot from last year's squad and should contend again. Led by one of the best athletes in the state — all-star guard Lilly Gopher — Box Elder has the tools to once again be successful.
They'll miss Cecilia Vielle, a 6-foot-3 stretch forward who is now at MSU-Northern, but returning a good number of minutes from last year should help. Montana women's basketball commit Joelnell Momberg returns as does guard Eve The Boy.
So who can knock them off? Belt remains one of the best programs in the state and certainly will be looking for a return to the top. 
The Northern C tournament winner has often gone on to do very well at state, a divisional Winnett Grass-Range head coach Vic Westphal dubbed a 'bearcat' last year.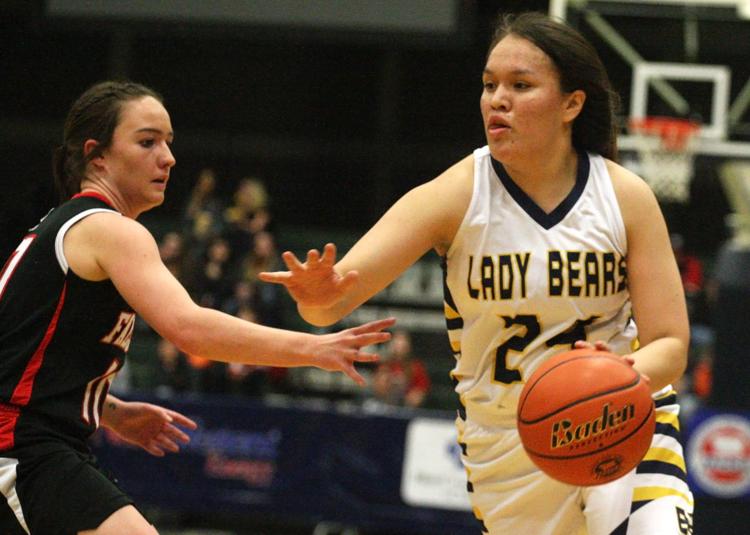 Another team to watch out for? Manhattan Christian. Jeff Bellach — who is 109-25 as head coach of the boys' team — has taken head coaching duties of the girls squad as well. Bellach has led the Eagles to back-to-back state title games and with a talented roster, could add the 2018 girls squad to his state-bound teams. 
One familiar name that might be absent? Twin Bridges. The Falcons won't find it easy to replace now-redshirt Montana Western guard RaeAnne Bendon and uber-talented forward Kailee Oliverson. 
There are still some players who will have a chance to do some good things in 12C, but their remarkable run of success may have (for now, at least) come to a close.
One big number
5: That's how many times Belt has won a state championship since 2012. While the Huskies didn't make the tournament field last season, it seems that might have just been a one-year aberration.