BILLINGS — After taking a long walk down the hallway beneath Alterowitz Gymnasium to his team's locker room Saturday night, Charlie Johnson had no idea what lurked behind the door.
As soon as he opened it, bottles of ice water splashed his face, followed by the screams of a hyped-up basketball team.
Later, senior Laiten Lantis admitted to being the mastermind behind the endeavor, which didn't surprise Johnson one bit.
"She would be conniving enough to do that," he said.
The Golden Bears were celebrating another Eastern AA Divisional basketball title, their third in the three years since the tournament's inception. This latest one came at the expense of Great Falls CMR, which found itself down from the start and never recovered as the Bears rolled to a 52-25 win.
The win was the 15th in a row for the Golden Bears, who go into next week's state tournament with a 17-3 record and the No. 1 seed from the East. And they go to Bozeman, the site of the state tournament, with an ever-growing aura of determination.
"I feel our confidence keeps building as we keep winning our games," said Lantis, who helped set the tone with a couple of early steals in the game. "We were pretty ready for this game. We got our first game out of the way so we were ready right off the bat for this one. We're ready for the next ones at state now."
Mackenzie Rask scored 13 points and Layla Baumann added 11 to lead the Bears. It was a five-point game early in the second quarter until Baumann sparked the Bears with a 3-pointer, ending a scoring drought that lasted nearly five minutes.
Baumann's basket started a 9-0 run, and the Bears took a 22-8 lead into halftime. The Bears added to that with a 10-0 run in the third quarter, and by the time those eight minutes ended West led 38-13.
It was all over but for the water splash at that point.
"This is a learning experience," CMR coach Brian Crosby said. "I mean, this is the first time our kids have played in a game like that. You know, West has been in the last three divisional championships and they played for a state championship last year, so they understand the magnitude of a game like this.
"For our kids, it's good for them. They learned. I talked to our juniors and sophomores, they're great kids and they're excited, and they understand that's the level they have to get to. We'll get there."
Rustlers senior Allie Olsen entered the tournament averaging a double-double of 10.5 points and 10 rebounds per game. But, thanks largely to a defense that didn't allow the Rustlers (12-9) many clean possessions, Olsen had just six points and three rebounds.
Lauren Lindseth also had six points for the Rustlers, who were the victims of 13 West steals, 10 of which came in the first half.
"Our games haven't been pretty, but these girls, they're tough," Johnson said. "When we put our minds to it, I think we're one of the best teams in the state. I might be biased, but all the talent we have, multiple weapons we have. So it's on to state."
Skyview ends drought
Almost zombie-like, tears welling up in her eyes, Billings Skyview sophomore Brooke Berry turned and walked toward her team's bench.
She started from the far side of the court when Saturday afternoon's final buzzer sounded and just before she reached midcourt teammate Sydney Rude came barreling in, nearly bulling Berry over. Berry barely had time to get her arms up to return the embrace before the rest of the Falcons and their student section joined in one, big, bouncing mass of celebration, on their own gym floor, no less.
Skyview's state-tournament drought was over.
The Falcons trailed Billings Senior by 10 to start the fourth quarter, but got the game to overtime, where they outlasted the Broncs 46-40 in a loser-out game. It was also a state-qualifying game.
None of Skyview's players — the roster is all sophomores and juniors — were born the last time the Falcons made the state tournament in 2001. That doesn't mean, however, they didn't feel the immensity of what they had accomplished. The feat also came on the heels of a 1-win season a year ago, thus there was a lot going through Berry's mind as she made her stroll.
"I was thinking that everything happened last year was so worth it," said Berry, who scored a game-high 22 points to go along with five steals. "Last year I was a freshman on varsity and we didn't make it to the third day of divisionals. Just sitting there and watching state was really hard for me and my teammates.
"Once I finally knew that we were going (to state) and we're getting this program to turn around, it felt amazing, and tears came to my eyes."
The Falcons trailed Senior by 13 at halftime, and really nothing about the first half said they'd turn this game around. Skyview shot just 26% and kept forcing passes into the heart of the Broncs' defense.
But if others thought the Falcons might be dead in the water, they didn't. There were still 16 minutes — as it turned out, more — to be played.
"These kids are amazing," said first-year coach Brent Montague, himself a bit emotional at first as he received congratulations from parents and fans. "They never thought that game was over, and that's the beauty of this group. They're young, but the moment wasn't too big for them. A fabulous group. The kids ... I don't even know where to start."
Allie Montague — who injured a knee late in the game and didn't return — Cami Harris and MG Spotted Bear all added six points for the Falcons, who advanced to the third-place game against Bozeman later in the day. Brenna Linse had 12 points, nine rebounds, four assists and four steals for Senior (8-13), which was plagued by 28 turnovers.
Berry hit two free throws with 45.2 seconds left in regulation to tie the score at 38-38 and that's where it remained until overtime. While Senior struggled in the extra frame, the Falcons didn't do themselves any favors, either, by missing 8 of 14 free throws. Berry had the team's only basket in OT, but Senior didn't score a point until Cassidy Venner's baseline basket at the buzzer.
For the first time in a long while, the Falcons had extended their season.
"It means so much to us, all the hard work and everything we put in throughout the season has paid off," Berry said. "Now we're going to state. We finally ended the drought. It feels amazing."
Bozeman claims third
While Skyview and Senior were battling into overtime at Skyview High School, Bozeman and Great Falls were doing the same at Alterowitz.
Bozeman's Addi Eckstrom hit a running floater just outside the lane at the buzzer to send the game into overtime, and the Hawks didn't allow a point over the next four minutes to take a 28-24 win over the Bison and a state-tournament berth.
Gabby Klein, Lucy Child and Macy Mayer all scored seven points to lead the Hawks. 
Alison Harris had 11 points for the Bison (10-10).
The Hawks (10-12) followed up their morning win with a 42-35 victory over Skyview for third place.
Eckstrom scored 26 points on 9-for-15 shooting, and Mayer added eight.
So, seconds away from elimination earlier in the day, the Hawks will go into next week's state tournament in Bozeman as the No. 3 seed from the East. 
"I'm proud because I think we put four solid games together at this tournament," Bozeman coach Erika Gustavsen said. "I feel, for me and for the players, that has to be a good confidence boost to see that we can string it together. Even though we lost to CMR (in Friday's semifinals) it was a good game for us.
"I don't mind being a little bit of an underdog as we enter the state tournament. I'm excited to see what we have left in us."
Skyview (10-12) will be the fourth seed from the East at state.
Eastern AA Divisional championship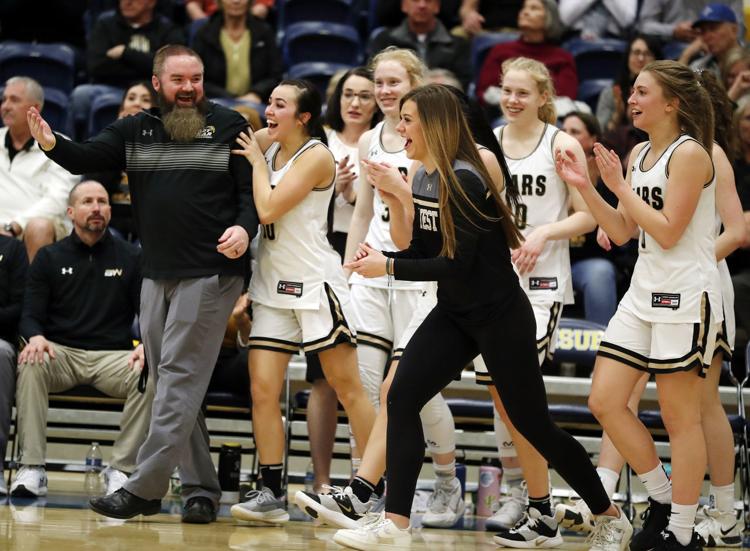 Eastern AA Divisional championship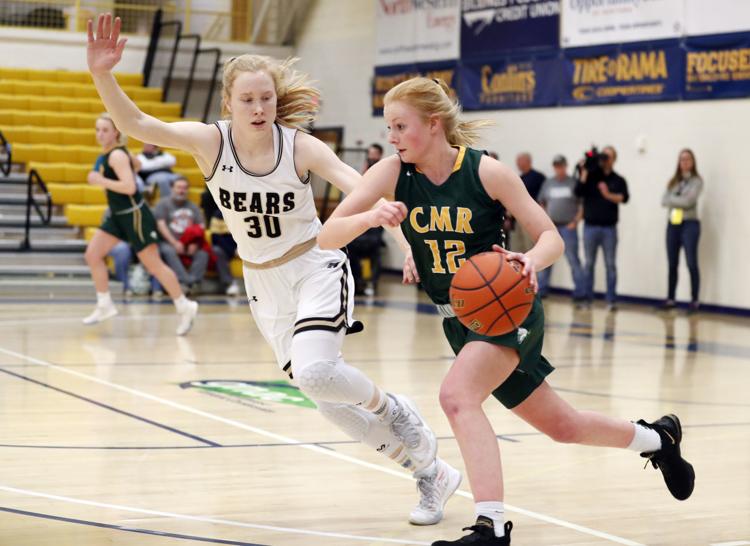 Eastern AA Divisional championship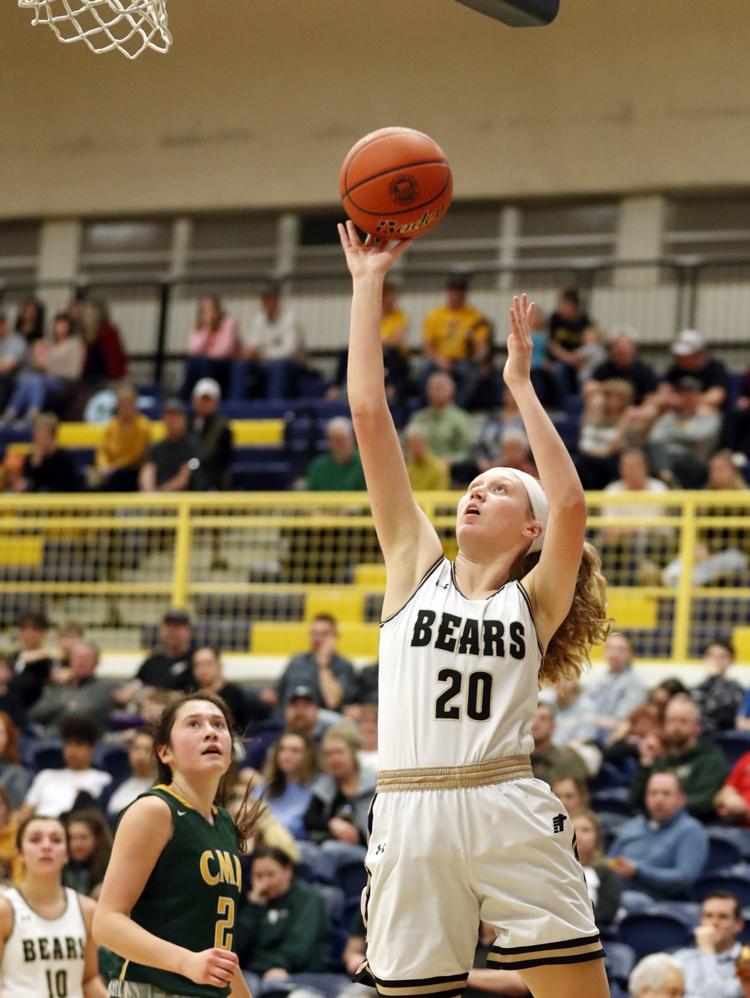 Eastern AA Divisional championship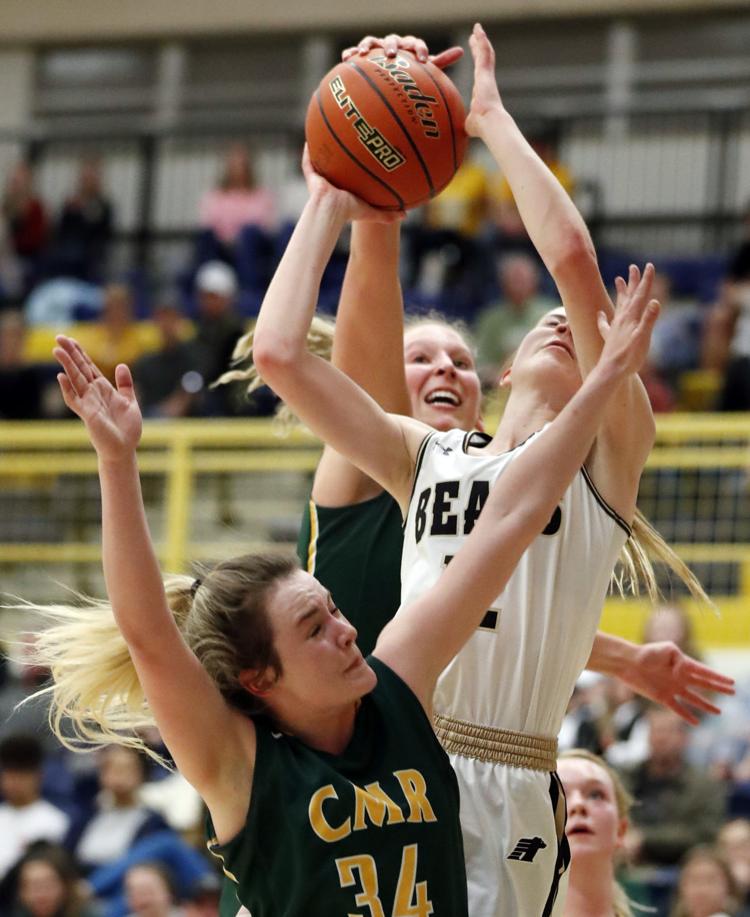 Eastern AA Divisional championship
Eastern AA Divisional championship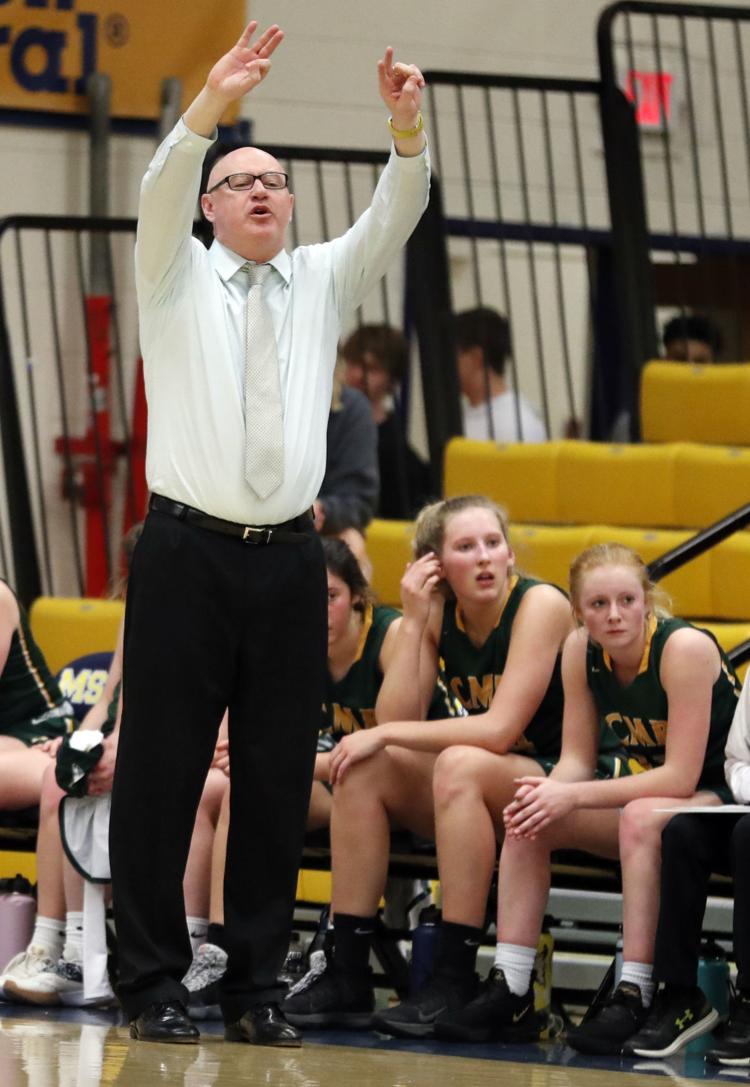 Eastern AA Divisional championship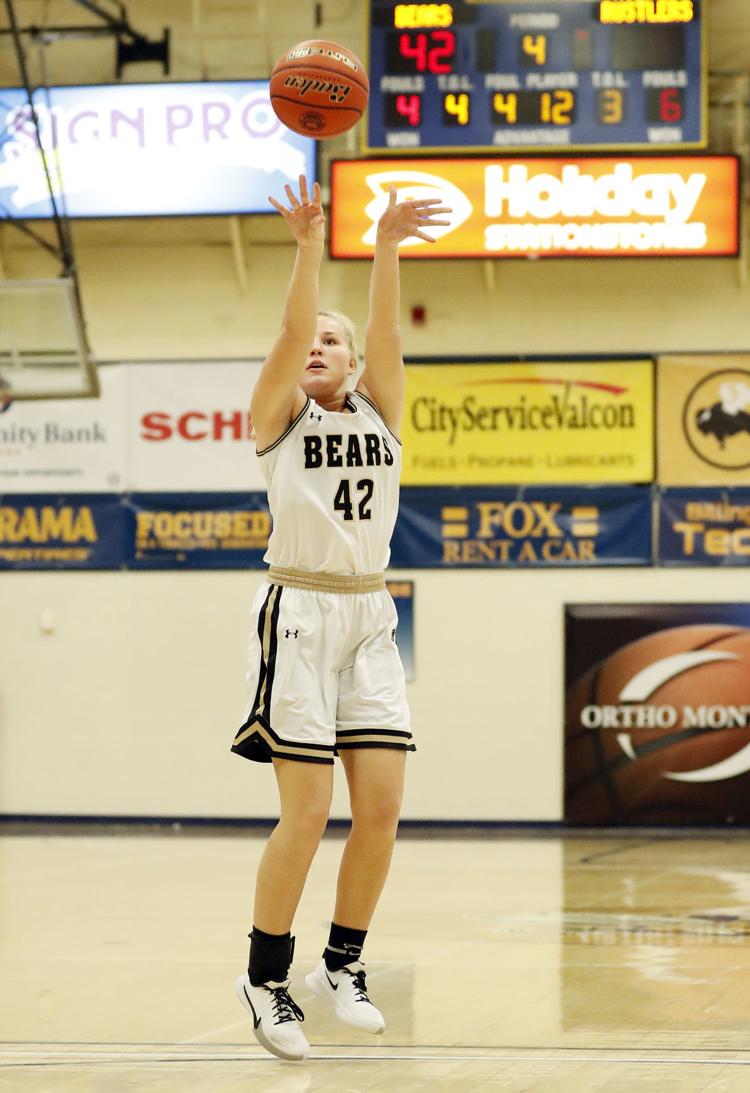 Eastern AA Divisional championship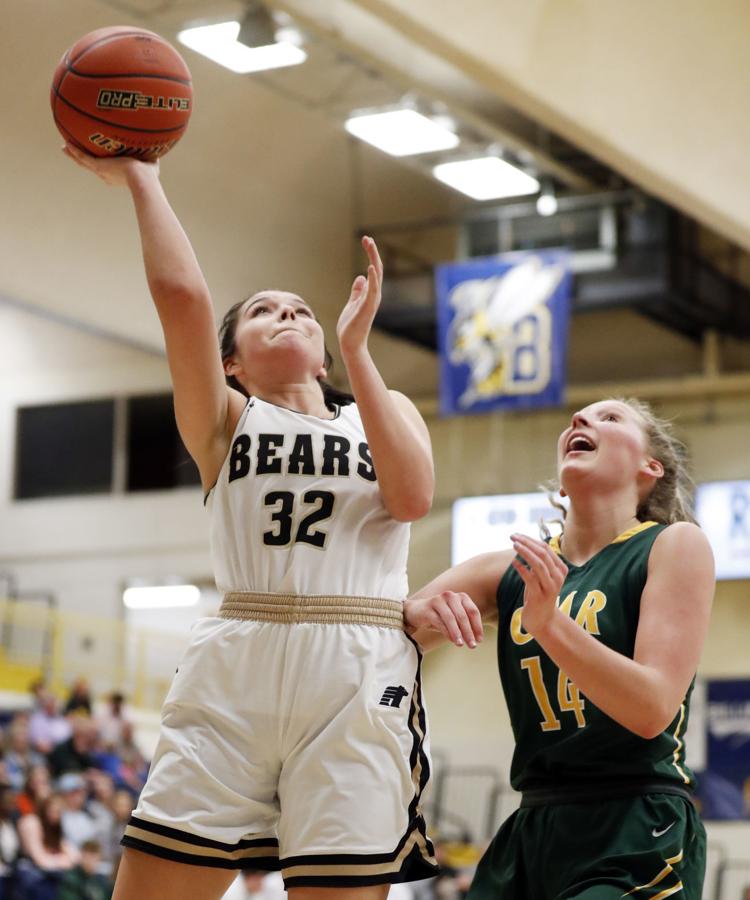 Eastern AA Divisional championship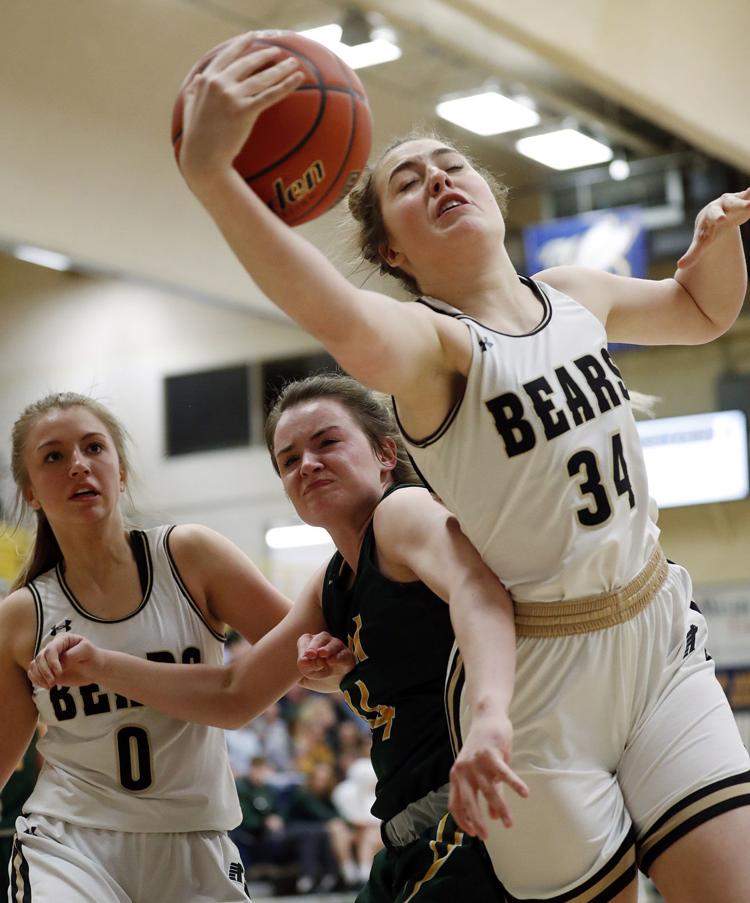 Eastern AA Divisional championship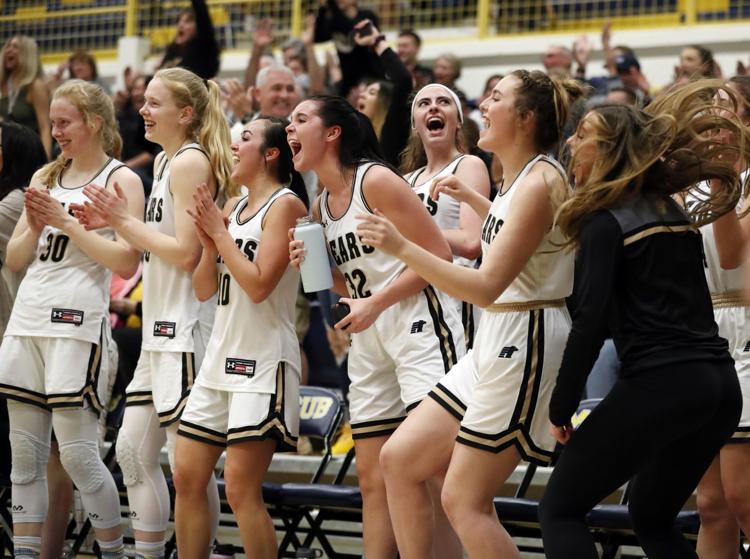 Eastern AA Divisional championship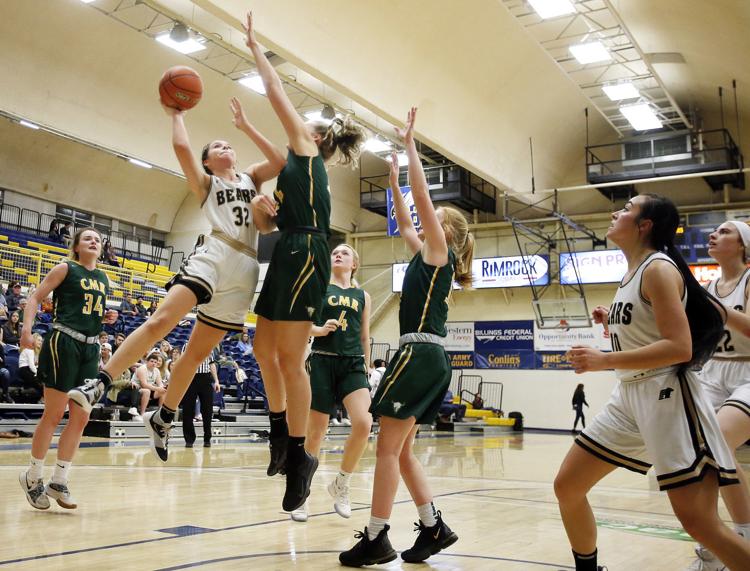 Eastern AA Divisional championship
Eastern AA Divisional championship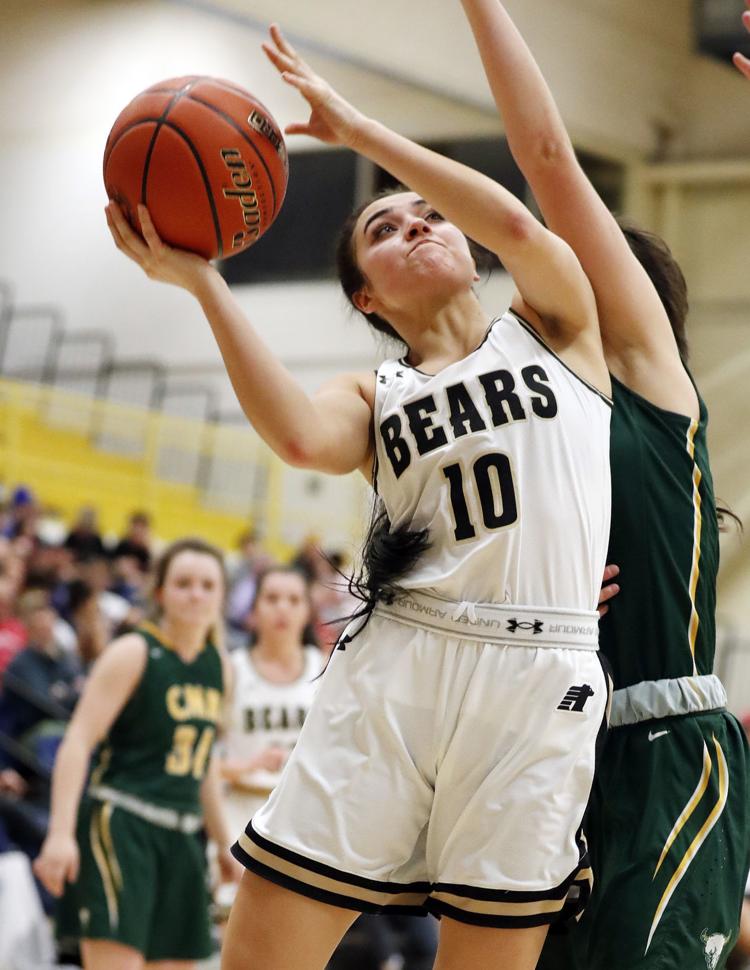 Eastern AA Divisional championship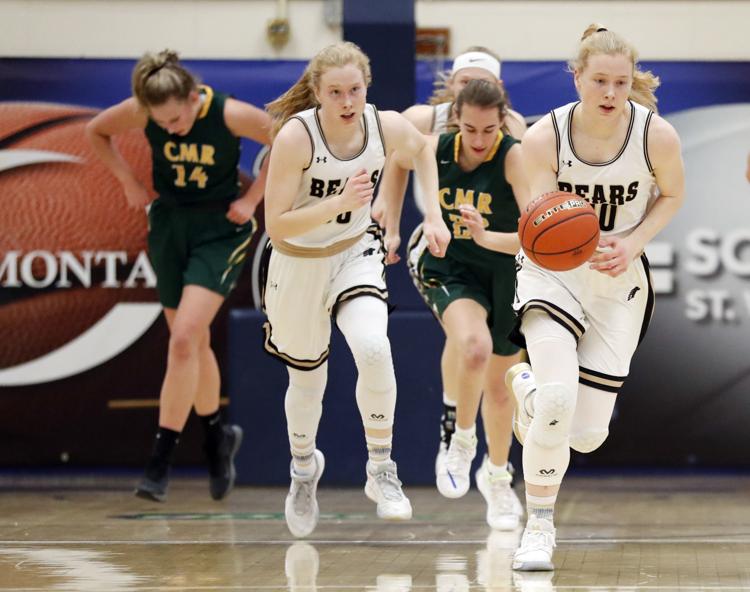 Eastern AA Divisional championship