BILLINGS — It's hard to find a flaw in Lindsey Hein's game, but her Forsyth girls basketball coach, Rian Pinkerton, has heard one nitpick: she could be tougher.
Pinkerton disagrees. He sees what they don't, such as the scratches and bruises on Hein's arms after games.
"You just don't realize the toll she takes," Pinkerton tells the critics.
Hein, who stands 6-foot-6, averaged about 20 points and 10 rebounds per game last season as a junior while shooting almost 60% from the field and setting Forsyth's single-season girls blocked shots record. The two-time all-state player helped the Dogies win their first state title in program history (albeit shared), and she'll play for Montana State next year.
Hein wasn't always the most coordinated player or a great shooter, and she didn't love basketball for most of her childhood. That changed a few years ago, leading to a level of improvement that turned her into one of Montana's best players.
"I don't think I'll ever see another girl that has the work ethic that she has," Pinkerton told The Billings Gazette and 406mtsports.com. "Yeah, she's 6-6, but with that 6-6 comes the endless amount of work that makes her game better."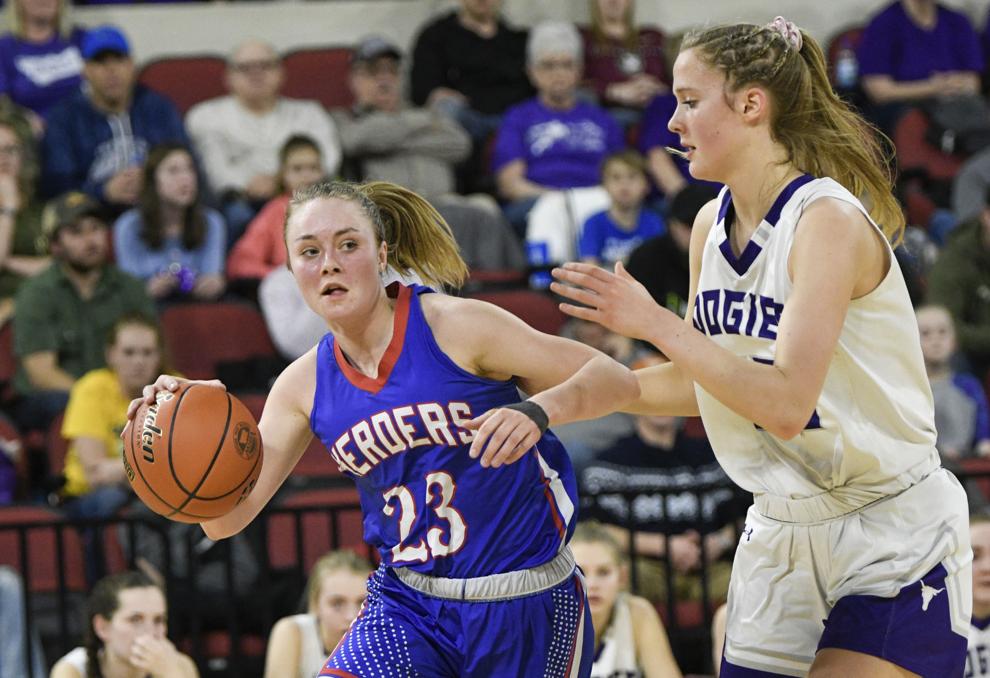 Hein made about 25,000 shots during practice sessions in the time between last basketball season and the start of this volleyball season. That amounts to about 150 makes per day, but she hasn't shot hoops every day, so the per-practice number is more in the 200-300 range.
Shooting is one of many areas Hein works on year-round for hours a day. She also follows an intensive weightlifting routine, and she can be seen jogging around Forsyth throughout the year, sometimes even during volleyball and basketball season.
Pinkerton can only think of a couple athletes he's ever seen with a work ethic that rivals Hein's. He credits her parents, based in part on the similar traits displayed by Hein's siblings, Pinkerton said.
Growing up, Hein put most of her athletic energy into volleyball. She enjoyed scoring and blocking a little bit more in volleyball than in basketball, and she felt like rebelling a littel against her mother, Terri, who was her childhood basketball coach.
People as tall as Hein often get nudged into playing basketball early, fueling the notion that tall players don't enjoy the game as much as shorter ones. The truth of that stereotype is difficult to measure, but Hein said it was the case with her, and it partially explains why she preferred volleyball.
She gave people reasons to question her toughness.
"I didn't really like the physicality of (basketball) because I was really uncoordinated and skinny," she said.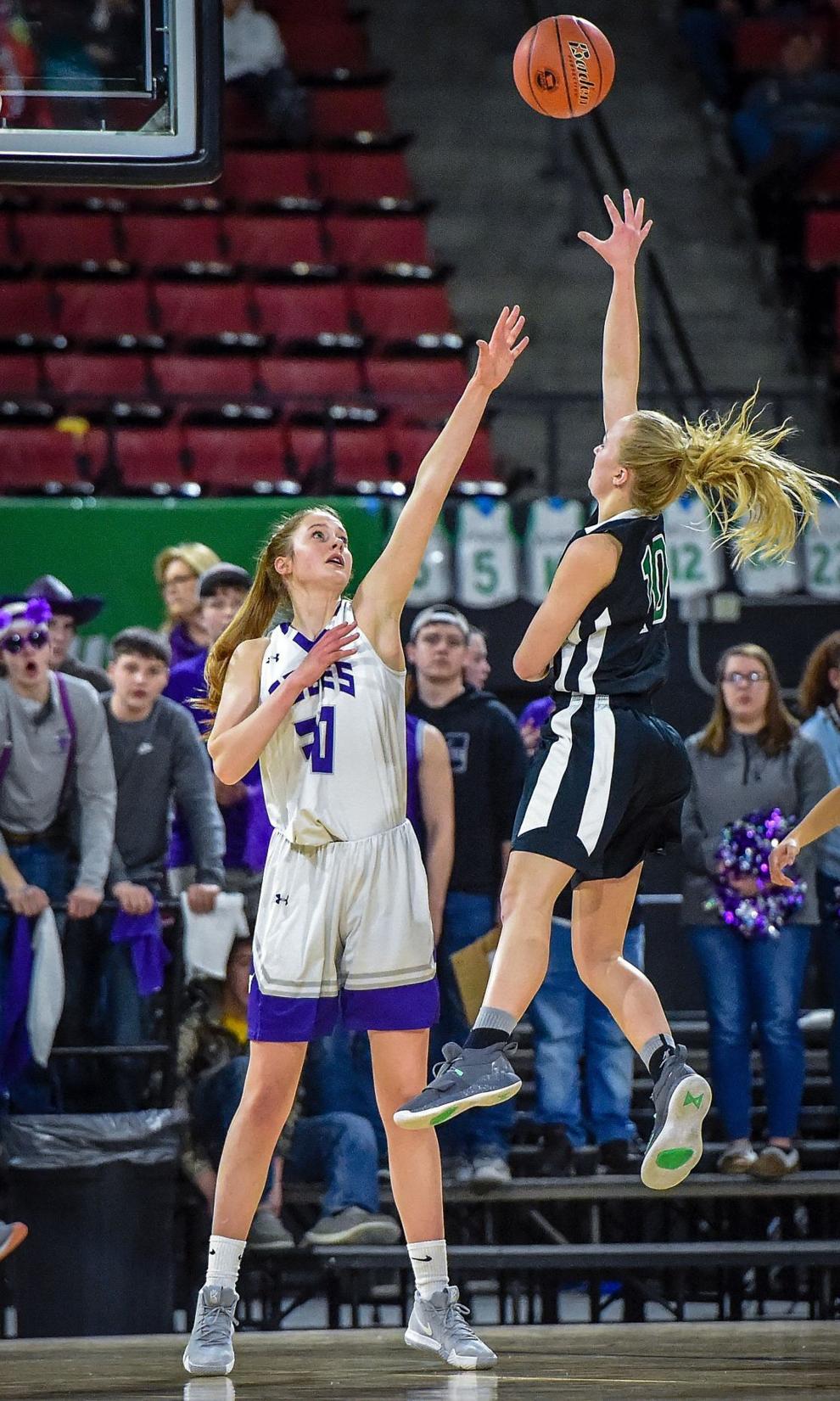 Hein still loves volleyball, and she was an all-state player this past season. But as her high school career progressed, her passion for basketball blossomed.
"I started to grow into my body more and get more coordinated," Hein said. "I knew I wanted to go Division I, but I always thought it was going to be volleyball probably until my freshman year. After my freshman season, I started getting recruited for basketball Division I, so that's when I realized, 'I really can do this.'"
Pinkerton was never worried about Hein's hoops dedication. Still, he's been amazed by her development the past four years.
Naturally, Hein is a great rebounder and shot blocker, but she's also skilled in the post and can hit jump shots with ease (her free-throw percentage last season was 82%). She makes smart plays and moves well, especially for the tallest player on the court.
"She puts herself in the physical shape to where she can play most of the game. You don't see a lot of big players who can do that," Pinkerton said. "Without the time she's put in, she'd be a good college prospect. But because of the time she's put it, she's a good DI prospect."
Hein, who has a 3.95 GPA, said she received offers from the basketball programs at MSU, Montana, Iowa State, Nebraska and North Dakota State. Staying close to home played a major role in her decision to choose the Bobcats.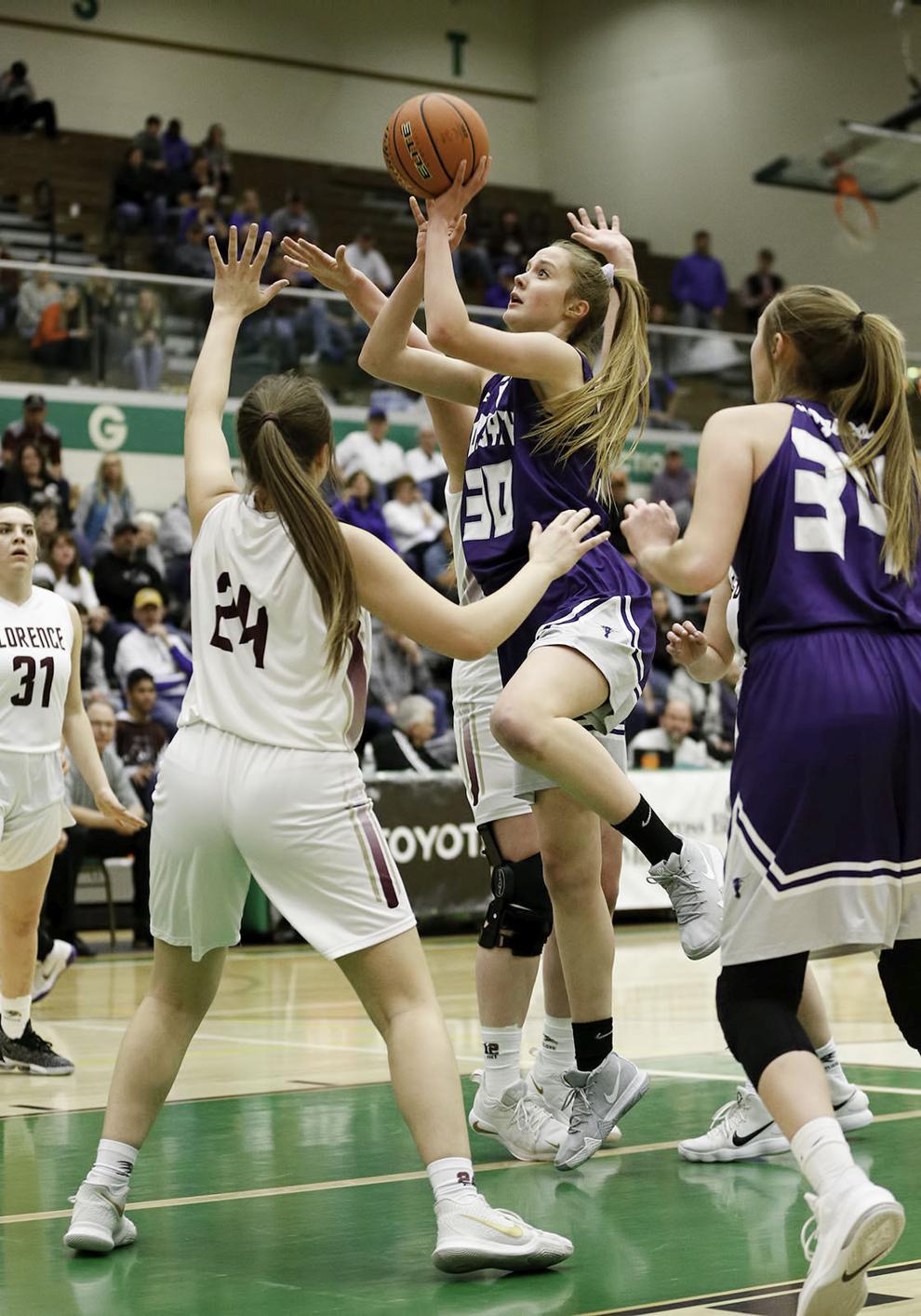 "We're excited to have one of the best players in the state representing us in the blue and gold," MSU coach Tricia Binford said in a press release after Hein signed last month. "She has great versatility with the ability to post up, face up, and will excel in the high-low/ball screen offense. … On the defensive end, Lindsey's length can really disrupt shots, which will help us get out quickly in our transition game.
"This young lady is going to be a matchup nightmare and will continue to get better and better."
Now that her college future is sealed, Hein plans to "go out and play and enjoy my last year," she said. She's also motivated to give Forsyth its first outright state title in program history.
COVID-19 caused last season's state basketball tournaments to be canceled with one day left. As a result, Forsyth shared the Class B crown with Missoula Loyola.
The Dogies graduated six players from the 2019-20 roster, including all-conference selections Jordan Cookman and Roxanne Keefer, so more responsibility will likely fall on Hein. It's a burden she's capable of shouldering.
"I never really expected myself to be in this spot because I didn't really like basketball that much," Hein said. "Looking back on it, it's surreal. The way last year ended and everything, I think there'd be no better way to go out than to win a state championship with other seniors on my team and the other girls. I wouldn't feel like it was completed unless we went out that way."