BILLINGS — Kayla Rivas has dealt with a good problem in her last four years as Glendive girls basketball coach.
Four years ago, Rivas inherited a talented group of freshmen, led by Karsen Murphy, a 6-foot wing who Rivas called "multi-faceted." Murphy will continue her career at the University of Montana, thanks not just to her talent but to her tireless work ethic.
Therein lies the good problem.
"Getting her to stop and to rest has been an absolute struggle because it's not in her makeup. She doesn't know how," Rivas said. "She goes and she goes and she goes from one thing to the other."
Murphy has packed her life full of activities. Besides basketball and school, she's a lifelong dancer who was crowned Miss Montana Outstanding Teen 2019.
Yes, sometimes Rivas wishes Murphy would do a little less. A fresher Murphy would be a scary proposition for Glendive's opponents. But Rivas knows that her team's chances to succeed at this week's Eastern A Divisional tournament (beginning Wednesday at First Interstate Arena at MetraPark) would be basically nonexistent if Murphy wasn't wired this way.
"Karsen is going to be successful and she's going to have a standout career at the University of Montana because she'll refuse to do anything else," Rivas said. "She has this mentality where, if she doesn't know how to do it, she'll figure it out."
Rivas and Glendive seniors Savannah Toms and Kasidi Walker all used the same word to describe Murphy: graceful.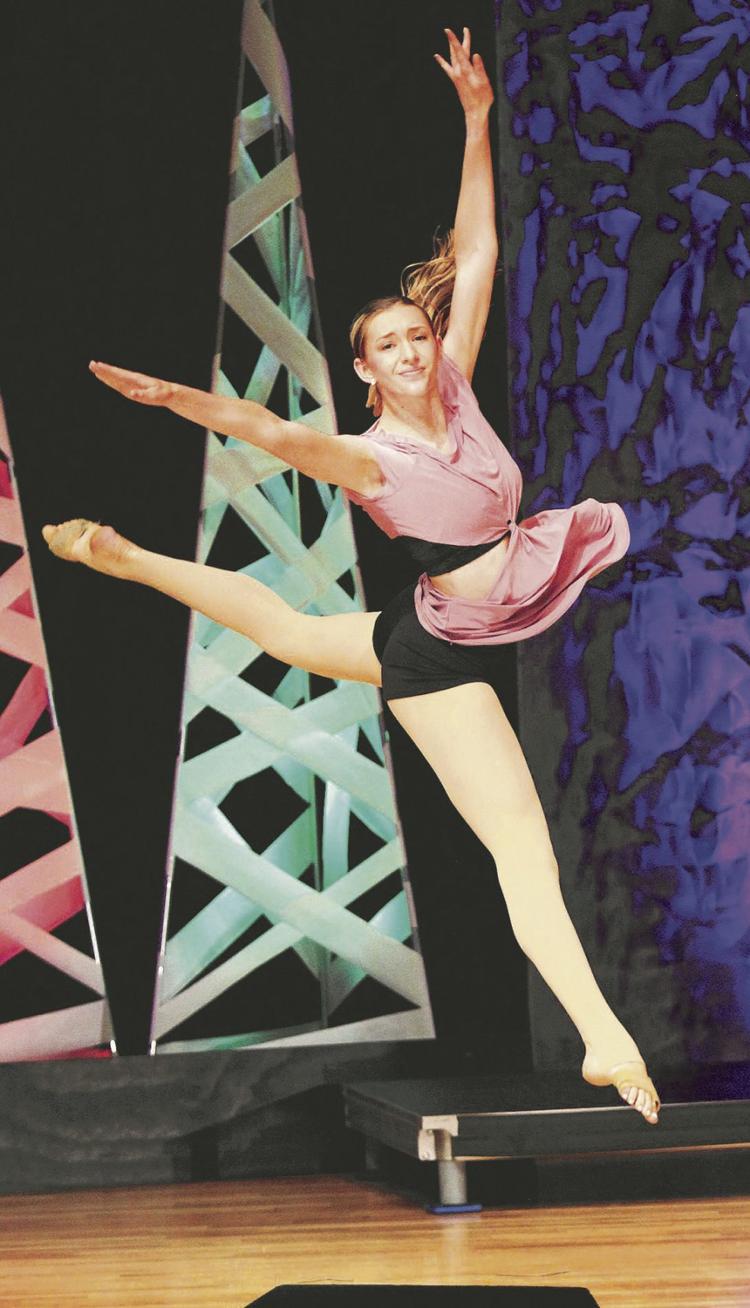 Murphy is so flexible, her back looks like it will snap in half when she goes up for a rebound, Toms said. Smooth footwork helps Murphy glide around the court, and she looks graceful even when she falls.
"You can definitely tell she's a dancer," Toms said. "She's a lot more agile than Kasidi and I are."
Murphy's late grandmother, LaDonna Jimison, started a dance studio in 1978. Murphy joined LaDonna's School of Dance around the age of 3, and she's focused on ballet and lyrical dance during her time at the studio. She enters three to four dance competitions every spring, and she's performed in the Nutcracker for years. She played Clara in Glendive's most recent Nutcracker.
Murphy takes dance classes from 5 to 8:30 p.m. on Sundays. On Wednesdays, she teaches second-to-eighth grade dancers from 6:15 to 8:15 p.m. before partaking in another class, which lasts until 9:15.
"It's a different way of moving your body. It's kind of a break for me from the high intense pressure of basketball," she said. "Dancing kind of lets me hang loose and do whatever I want."
A month before her Miss Montana Teen honor, Murphy set a State A track record with a triple jump of 37 feet, 11 ½. She helped the Glendive volleyball team earn its first ever state trophy in November.
"When I have an hour or two to myself, I'm definitely sleeping," she said. "I need my rest because otherwise I'm up late doing homework or wake up and got morning practice. But I love it. There are some days where I don't have anything, and I'm like, 'I need to do something.'"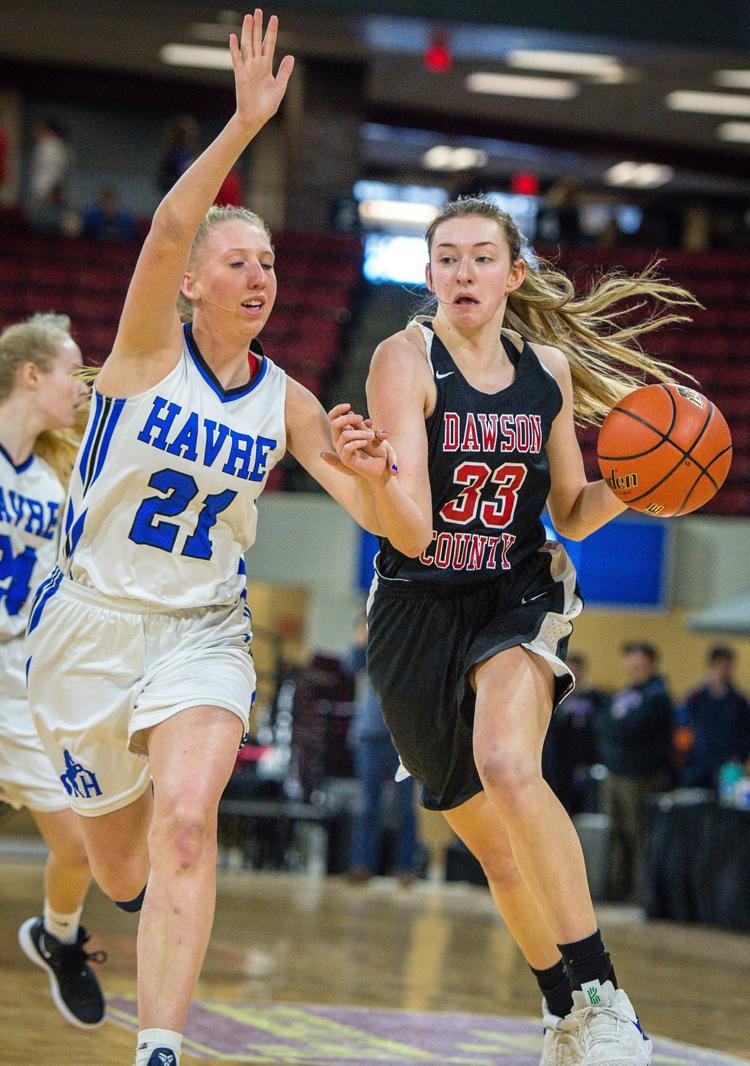 Despite all of her interests and hard work in the classroom, Murphy's main focus is basketball. This season, she's averaging 13.4 points per game and shooting 39.2% on 3-pointers. She's a good ball-handler who can post up on small players and punish bigger players off the dribble. On the other end, she's an excellent rebounder and lock-down defender.
"She's one of the best defenders that I've coached," Rivas said. "She's hard to pass around, she's hard to shoot over and she's hard to get around. Her arms are long, her legs are long. She just changes things for people. You think something's going to be there, and then it's not."
Murphy and her teammates believe they can contend at the State A tournament, considering their talent (Toms will play at Sheridan College in Wyoming, and Walker has multiple college offers). But merely getting there will be difficult.
The Eastern A Divisional includes No. 1 Hardin, No. 2 Billings Central and No. 3 Havre, with star players everywhere — Central sophomore Mya Hansen and Havre senior Kyndall Keller are also UM-bound. The Red Devils' first-round opponent on Wednesday is Laurel (12-6), a team with one more win than Glendive (11-6) that reached state last season (albeit with Hansen, who transferred to Central prior to this school year). The Red Devils went two-and-out at last year's divisional tourney.
"Usually at this point of the year, I'm like, 'Well if this doesn't work out, I have next year.' But there's no next year now, so it is kind of nerve-wracking," Murphy said. "But it's not over. We still have a lot of work to do."
A lot of work hasn't slowed Murphy down so far.