BILLINGS — Macy Rose has been through it all.
This year marks her fourth season of girls basketball at Huntley Project, and Rose has seen the good and the bad, the competitive and the not-so competitive and, most recently, the start of a season with a head coach on the sidelines due to a suspension.
It would have been easy for Rose to throw up her hands and say, "Nope. Not worth it." Especially after last season, a campaign in which the Red Devils didn't win a game.
Apparently, that's not how Rose, who is playing for her third head coach and the only senior on this year's Red Devils, operates.
"Honestly, it's a big chip on my shoulder," she said following practice on Thursday morning, "to want to go out and push these younger girls to want to play, to want to go out and play our game and not worry about what other people think about us. I think it's definitely helped me become a better leader."
To the surprise of nearly everyone but themselves, perhaps, the Red Devils posted a 5-1 record before the Christmas break. With very little varsity experience to speak of — save Rose — and with head coach Mandy Morales benched for the first four games, the Red Devils have gotten out of the gate quickly.
Yes, there's still a lot of season left, and most likely harder times and certainly harder games ahead, but at least the Red Devils are showing they aren't going to be a pushover.
An assistant for two seasons at Project, Morales, a former Red Devil herself before she transferred to Billings West as a sophomore, was awarded the head job last spring. Things appeared to be unraveling early when it was determined shortly before the season began that Morales' father, Jim, had gone against Montana High School Association rules by coaching the team's players during open gym time.
Rather than incur game forfeits, Project school administrators offered up a suspension for Mandy and athletic director Tim Bastian instead. The MHSA accepted the alternative, and as a result, Mandy Morales found herself watching the team's first four games via video stream on her phone.
"I think my dogs are really glad I'm back in the gym," Morales said with a laugh. "I think they were a little scared when I was screaming at my phone. They didn't really know what was going on."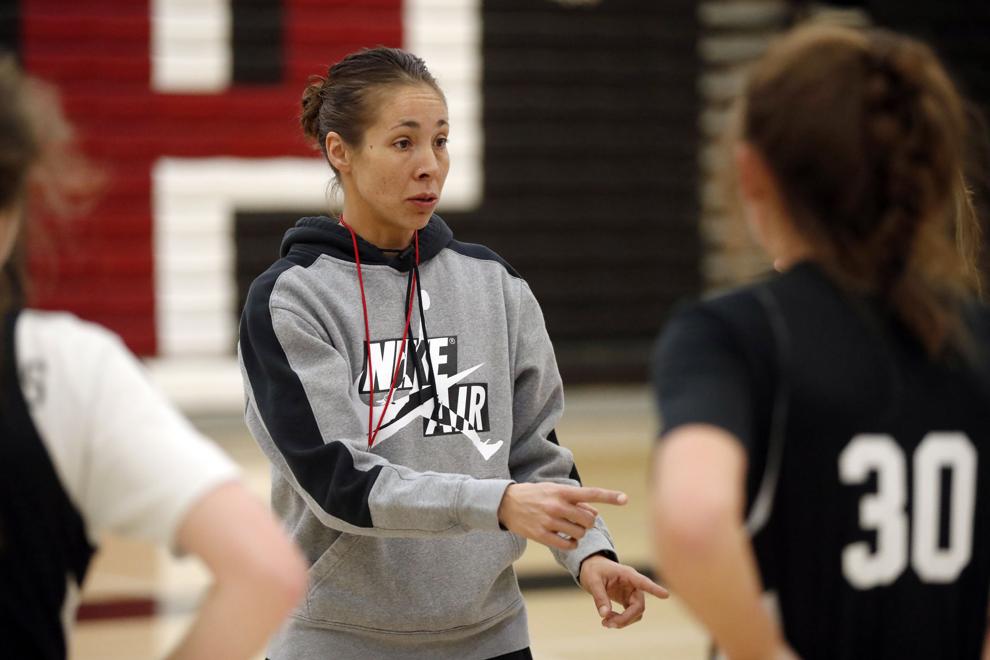 As for the suspension itself, Morales, a former Montana Lady Griz standout, said lessons were learned, and that assistants Kelly Rutecki and Marissa Johnson kept the team in the proper mental state.
"It was probably about the worst experience I've ever had as a coach," said Morales, who has also been an assistant to Kevin Woodin at Montana State Billings and helped Karen Deden with three Class AA state championships as an assistant at Missoula Sentinel. "But we just had to think positive knowing that this is probably a blessing in disguise. The girls were really well-prepared and our coaches did a great job of getting the girls together during game days."
Just 12 girls are out for basketball at Project, another hurdle the program faces. Because of that, junior varsity games have been reduced to 16 minutes instead of the regular 32 since players are limited to five total quarters of game time a night between junior varsity and varsity games.
Among those 12 are Rose, five freshmen, two sophomores and four juniors. Morales said the freshmen were part of undefeated middle school teams, so a winning mentality is there.
Paige Lofing, one of those freshmen who already has multiple 30-point games this season, said the Red Devils aren't dwelling on last year's winless season.
"We work hard," said Lofing. "But we just have to keep going."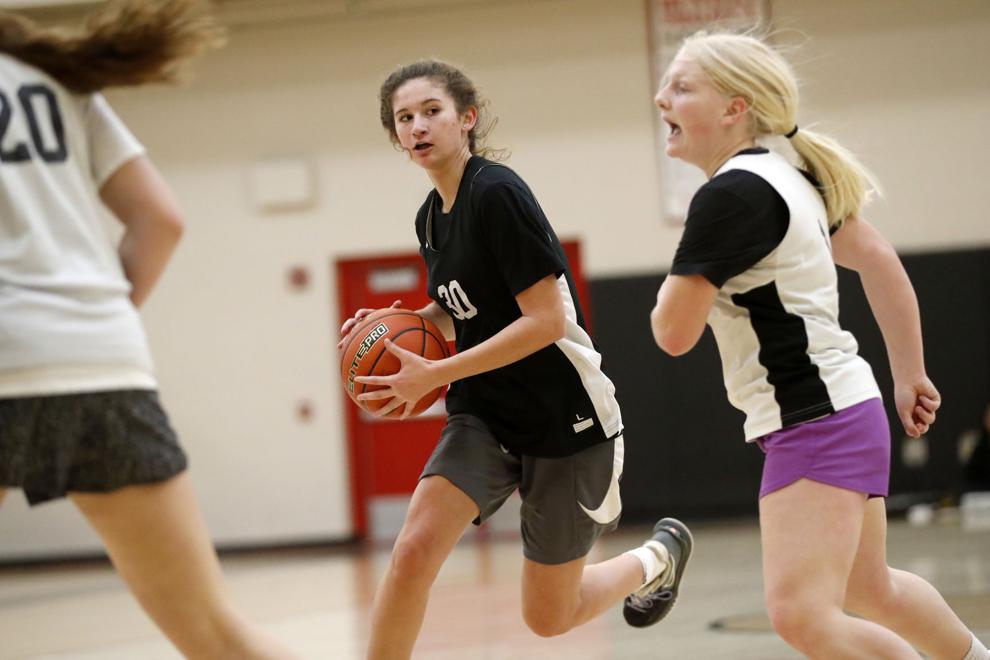 Lofing is simply repeating what Morales and Rose have kept telling the young Red Devils.
One game at a time. Don't worry about results, simply worry about staying together, playing for your teammates, and getting better. For Rose, she sees her final season as a way to help build a foundation for this young, promising team to build upon.
"When we got done with that season last year, I just thought about it, and I knew I wanted something different," she said. "And I think the rest of the team did, as well. 
"Obviously, we have a long ways to go, I mean, it's only the beginning (of the season). But I think we're all really positive and we're all one little family, basically."
Family. That's what it comes down to for Morales.
Way back when she ordered gear for her team, Morales reached out to Jace Schillinger (a former Montana assistant football coach) of apparel company BSN Sports. She told him all she required for the warm-up gear were the HP initials and the trident school logo. The rest, Morales told Schillinger, was up to him. She trusted Schillinger to add whatever embellishment he thought proper.
Sure enough, the warmups arrived with "Family" stitched across the front.
"I was like, wow, that just totally hits it for sure," Morales said. "It's just us."
"Obviously, it's my last year, but I know these girls, when I'm gone, they're going to do great things," Rose said. "I love seeing the girls get better and better every day, every practice, wanting to be there."