MISSOULA — With a unique blend of size, shooting ability and agility, Bailee Sayler is sure to have college basketball scouts snooping around Missoula Hellgate's gym.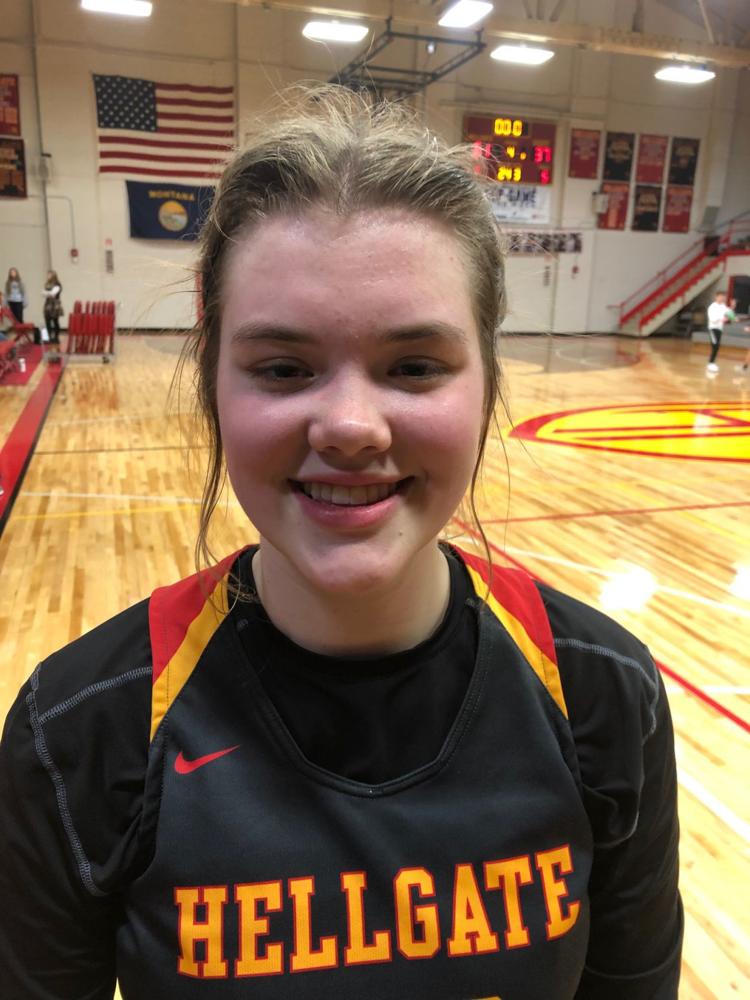 The 6-foot guard/forward will have a hard time topping Friday night's shooting performance. She hit eight shots in a row in sparking the Class AA second-ranked Knights to a 61-37 home win over Kalispell Glacier.
Sayler is only a sophomore, but already she has a good understanding of what it takes to develop chemistry and harmony on a team. She enjoys making a slick pass as much as hitting a 3-ball from college distance or driving to the bucket for an easy deuce.
That understanding, in itself, is one reason the Knights boast a 7-1 record.
"It's just so much more fun getting a teammate open than doing something for myself," said Sayler, who finished 8 for 10 from the floor with a pair of triples.
"I think we all get along super good this year. We all play together as a team. Not everybody played as well together last year as we do this year."
Hellgate's cohesiveness is just as noticeable on the defensive end as the offensive end. The Knights' zone defense has a way of wearing on the opposition.
Friday was a good example. Glacier (2-5) stayed with Hellgate for a half, trailing 30-20 at intermission despite Sayler's 6-for-7 shooting for 14 points. Senior forward Aubrie Rademacher had a solid first half for the Wolfpack with nine points. 
"We came in at halftime and adjusted our 3-2 to meet what they were doing and we go on a 21-6 run in the third quarter," Knights coach Rob Henthorn said. "That's what we preach over and over. When we call timeouts, you have to listen. When we come in at halftime and make adjustments, you have to do it."
Glacier hit just 2 of 16 shots in the fateful third quarter. Sophomore guard Perry Paffhausen came alive for the Knights, hitting three shots, including a triple, as the hosts shot 9 for 14 in the period.
Henthorn pulled Sayler early in the fourth quarter after the Knights built an insurmountable lead. Reserve forward Alex Covill came on strong in the fourth quarter and used her 6-4 stature to match Sayler for game-high scoring honors with 18 points apiece.
But it was Sayler's versatility, unselfishness and smooth shooting stroke that stole the show in the first three quarters. 
"The girls just enjoy playing with each other," Henthorn said. "We've got a lot of girls, even on the bench that want to play.
"The culture is lots of basketball. The best part is they're trying to make each other better. We're trying to make sure they take their shots. Addy (Heaphy) didn't shoot much last year and now she's shooting more. It's fun to watch."
The Knights will be back in action next Saturday when they play at Butte High. Then comes the showdown everyone in Missoula is waiting for against unbeaten and third-ranked Missoula Sentinel on Jan. 31.