BILLINGS — Players from the Billings Central girls basketball team streamed out of their joyous First Interstate Arena locker room, fresh from a semifinal win over two-time defending Class A state champion Havre Friday night.
The Rams had made it to the state championship game for the first time since 2013.
Then, a few minutes later, players worked their way back to the locker room with decidedly different emotions.
Tears. Shock. Anger.
It had been announced to the MetraPark crowd and players from Hardin and Livingston before the second semifinal that the tournament would be called off at the end of the night, and the winner between the Bulldogs and Rangers would be co-champs with the Rams.
Earlier in the evening, Montana Gov. Steve Bullock released a statement confirming that four Montanans had presumptive positive tests for COVID-19.
All weekend, the Montana High School Association had allowed its four boys and girls combined state basketball tournaments to continue as long as the coronavirus was not detected in Montana. It was a race against time, and the race was lost.
Havre coach Dustin Kraske, himself feeling down after his third-ranked Blue Ponies fell to the No. 2 Rams 50-43, was giving an interview about the semifinal loss when news crept to the back hallways of Metra.
A man walked up to Kraske and said, "They're not playing anymore."
"What?"
"They're not playing anymore," the man repeated.
Soon after, the stream of Rams players came walking by.
Kraske, now over his own moment of disbelief, reached out to one of the Rams and touched her arm in a show of empathy: "Gol dang it," he said.
"I know," the player responded, her face red with tears, as she and the Rams, now dressed in their street clothes, headed back to the locker room to let out their emotions.
Instead of a chance to play for a title, the Rams will share the championship with top-ranked Hardin, which, while all this news was sinking in, was winning its semifinal against Livingston.
Billings Central coach Jetton Ailes reappeared on the Metra floor about 45 minutes after the initial news broke. Holding the hand of her young son, Ailes received congratulations as she walked to the south end of the arena.
Asked to comment on the night's happenings, Ailes, her eyes brimming with fresh tears, said: "Don't take a day of basketball for granted. … They're state champions."
Earlier, when the mood was much lighter, Ailes couldn't have been more proud of her team and what it had accomplished to this point. It included a 21-2 record and a third consecutive win against the Blue Ponies this season on the strength of a 33-23 second half in Friday's semifinal.
"Those girls, they earned that game," Ailes told the gathering of media. "We came in in the first half and got a little frazzled. We kind of got caught up in the moment a little bit and came in, just had to take a breath. We made a couple adjustments and that was one of the best second halves we've ever played."
As for the Bulldogs and Rangers, they played their game under what became surreal circumstances. Players and coaches weren't forewarned of the tournament's cancellation. They found out the same time as everybody else, as they awaited their pre-game introductions, that theirs would be the tournament's final game.
"Shocking," Livingston senior Abby Kokot said of the moment. "I feel like for most of us seniors it wasn't thinking, oh my goodness, this could be for a co-state championship. It was just, this is our last game, let's have some fun with each other."
Kokot and the Rangers' four-year journey to this point was different than the Bulldogs' experience. Kokot was a freshman starter on a 1-win team four years ago, so playing in a state semifinal, well, Kokot described that as "quite a ride" 24 hours earlier after the Rangers' first-round win.
For Hardin, even a co-championship is a sense of mission accomplished. The Bulldogs had played in — and lost — the three previous state title games. In 2017 Hardin lost to Columbia Falls, and in 2018 and 2019 Havre got them.
So after the Bulldogs were brought out of their locker room to center court to celebrate with the Hardin boys, who were also crowned co-champions (along with Butte Central), there was some sense of finality.
"It feels amazing because of the three times we took second," senior Marie Five said. "So, to actually kind of win it this year, feels amazing.
"I mean, it doesn't really feel like we won it, because we didn't get to play that third game. But, we won (the semifinal), so …"
Hardin coach Cindy Farmer said she had to refocus her team after the public announcement of the tournament's ending. And the Bulldogs certainly responded by rushing out to a 19-9 first-quarter lead.
And when the game was over, the Bulldogs, unlike the Rams before them, were able to celebrate as state champions. They were serenaded by fans and got to pose for photos with index fingers pointed skyward.
"We can't play (the championship game) and it's sad that we can't, but they still are very deserving and have worked so hard to get where they are," Farmer said. "So I'm just proud of them for that."
And about that championship game? What did the players, coaches and fans, potentially miss out on?
How about this: Over the past two seasons, the Rams and Bulldogs have split the six games they've played, with Billings Central scoring 292 points and Hardin 291.
When told this little tidbit, Farmer gasped.
"Oh, my, god," she said. "Every time we play it's who has the last possession, or whatever. I'm happy for (the Rams), they had a tremendous season. It's too bad it had to happen where we couldn't meet face to face."
Then she thought about the numbers again.
"It's almost like, I don't know, it was meant … that is amazing. I'm going to tell the girls that in the locker room."
Maybe we can finish Farmer's sentence. If ever there were to be co-champions at a state basketball tournament, perhaps the Rams and Bulldogs are as deserving as we can get.
Billings Central 50, Havre 43
Havre was trying to be the first three-peat champion in Class A since the 1985-87 Billings Central teams. But the Rams pulled away in the second half and the co-championship is their first title since 2012.
Mya Hansen scored 22 points — on the strength of going 13 for 16 from the free throw line — and had seven rebounds, while Olivia Moten-Schell had nine points and 10 rebounds in the final game of her career for the Rams (21-2)
Havre (21-3), which lost for the fourth time in a row to the Rams and the third time this season, was led by Kyndall Keller's 18 points. Keller, a senior bound for the University of Montana, added seven rebounds. Sadie Filius added nine points for the Blue Ponies, who graduate five seniors.
"It's been a real honor to coach those seniors," Kraske said. "They've made our stuff look good for a long time. Our program owes them a lot for what they've done for us."
Hardin 64, Livingston 40
Marie Five, playing in her fourth state title game, scored 23 points and grabbed nine rebounds to help the Bulldogs steadily pull away and earn the co-state championship. It's the Bulldogs' first title since 1994.
Julianna Takes Horse added 14 points for the Bulldogs, who finish their season 21-2.
Kodie Vondra had a game-high 15 points and Bobbi Lima added seven for the Rangers (14-11).
Dillon 45, Hamilton 39
Dillon used a fast start to hold off Hamilton in a loser-out game.
The Beavers rolled to a 12-1 lead after the first quarter and then pulled away in the fourth after the Broncs got within 29-27 by the end of the third.
Tylia DeJohn scored 13 points and Josey Jones added 10 for the Beavers (16-8).
Hamilton was led by Layne Kearns' 11 points. The Broncs finished the season 14-9.
Browning 48, Corvallis 41
Tatum Running Crane had 11 points and Tamika Guardipee added 10 to lead the fourth-ranked Indians (19-5).
Browning built a 32-17 halftime lead, and though Corvallis got within single digits the Blue Devils never fully closed the gap.
Corvallis, playing in just its second state tournament in program history, finished the season 16-8. The Blue Devils were led by Isabel Evans' 14 points and 14 rebounds. Madeline Gilder added 11.
Photos: girls Class A state tournament semifinals
Billings Central vs. Havre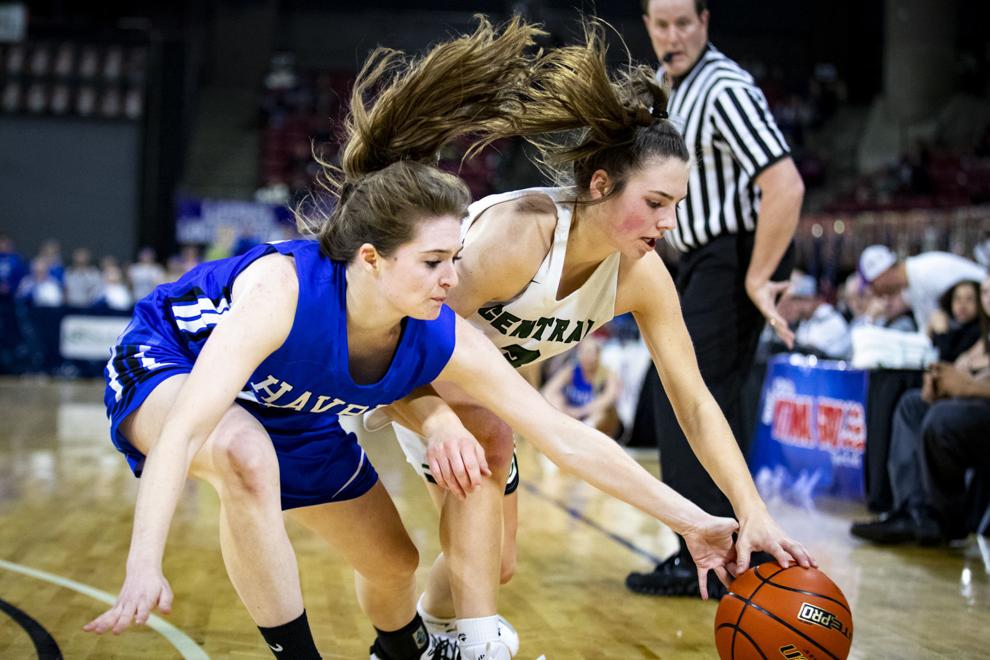 Billings Central vs. Havre
Billings Central vs. Havre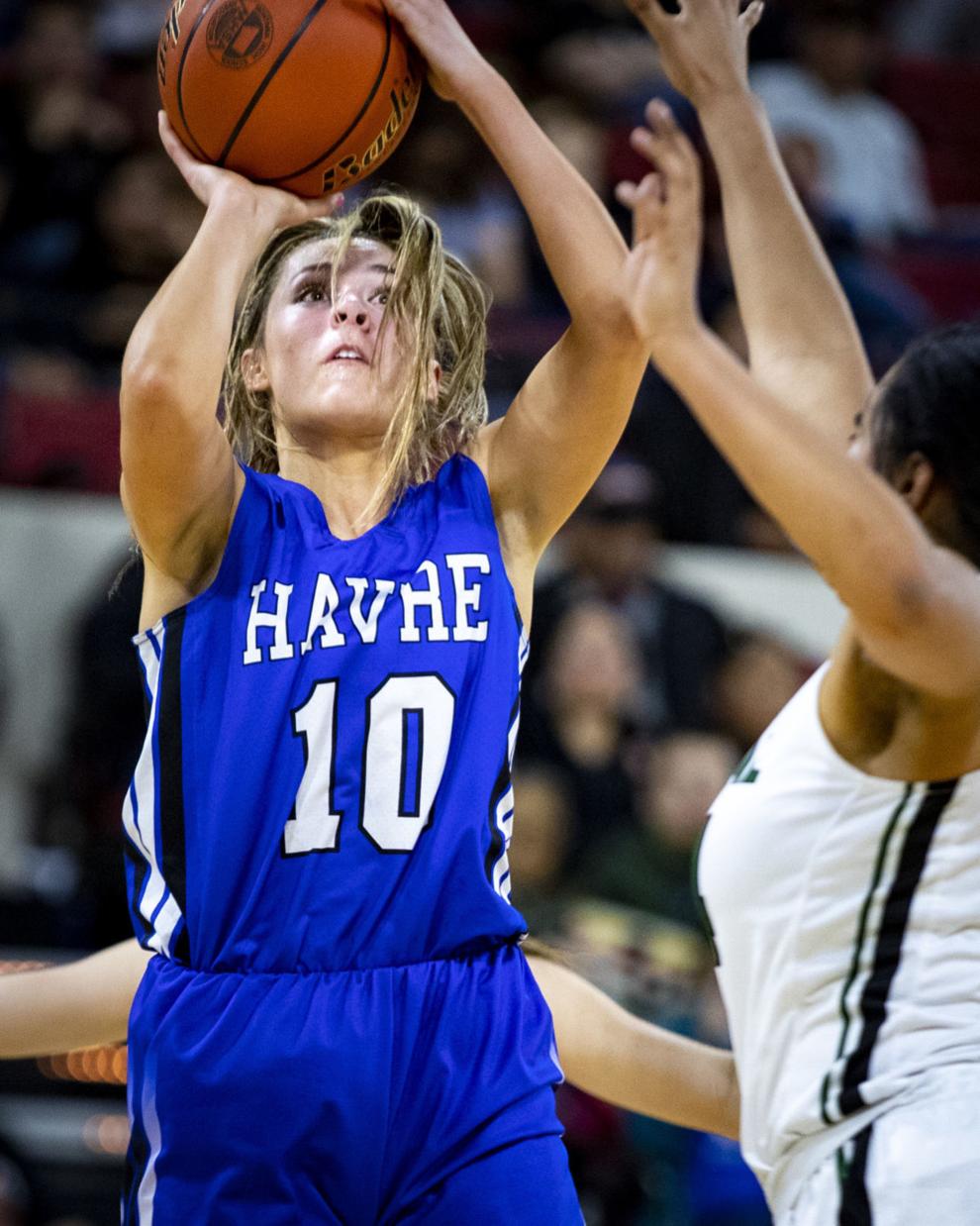 Tournament canceled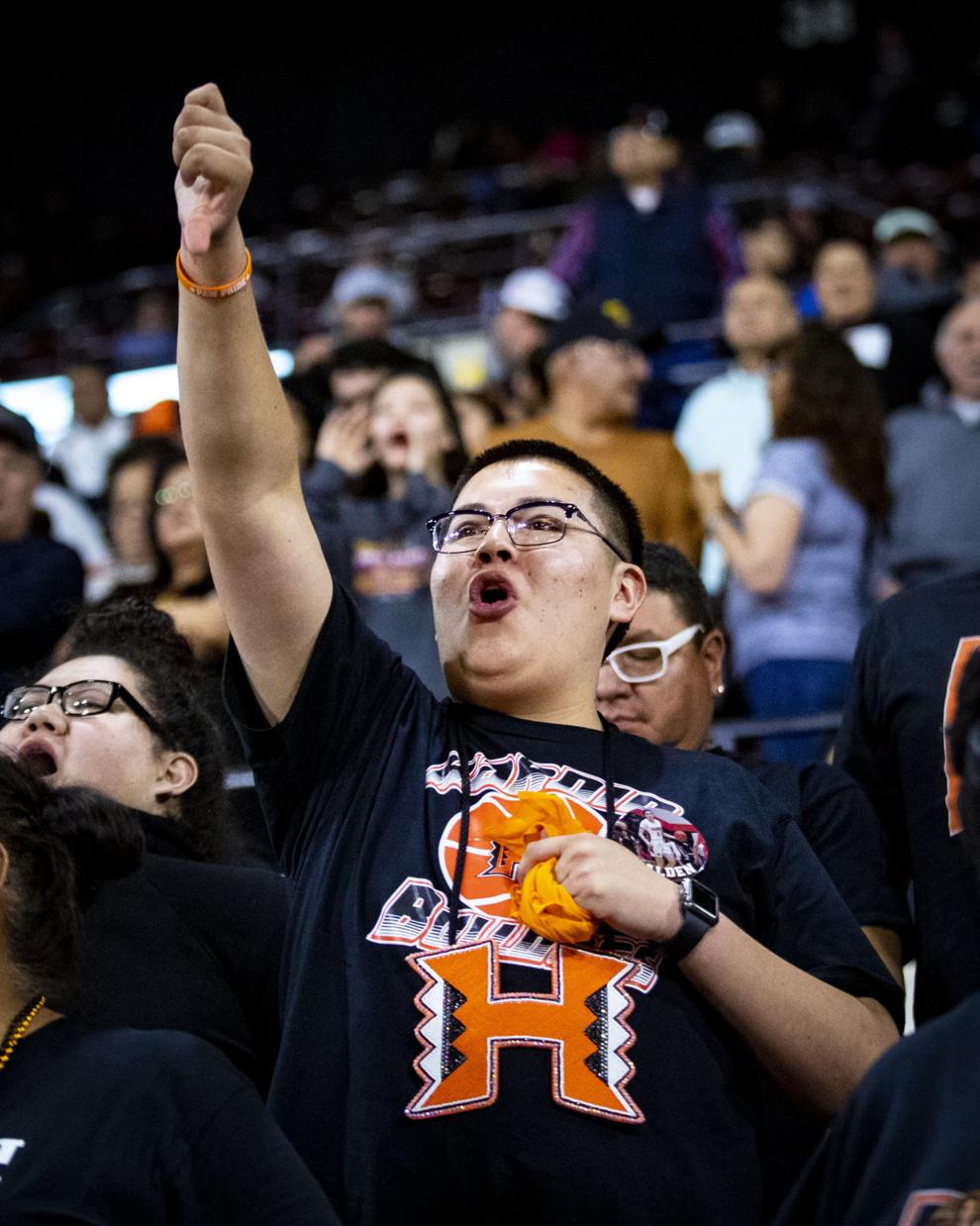 Billings Central vs. Havre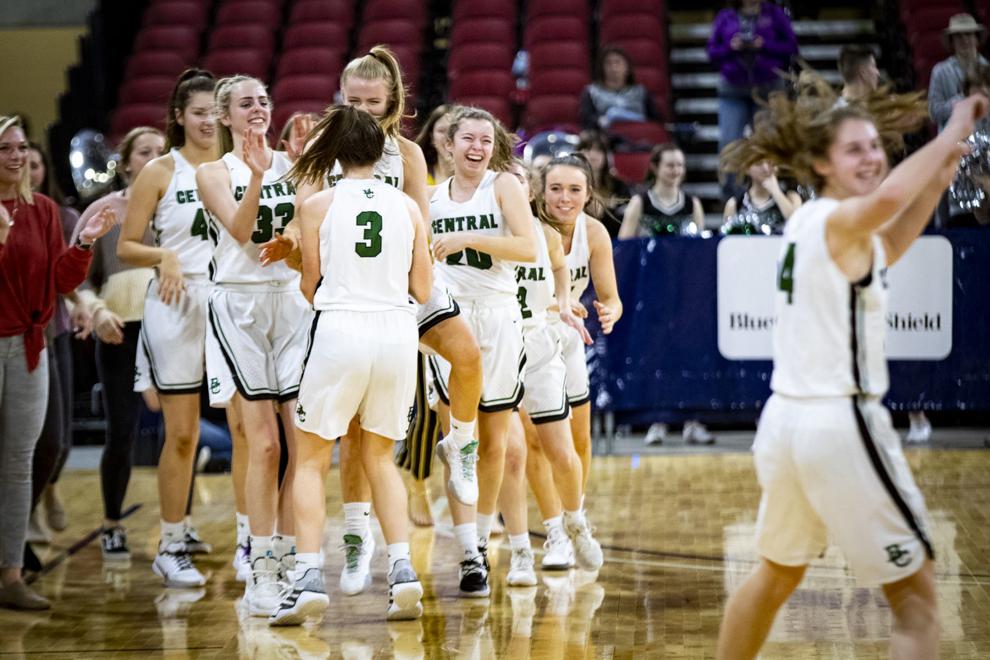 Billings Central vs. Havre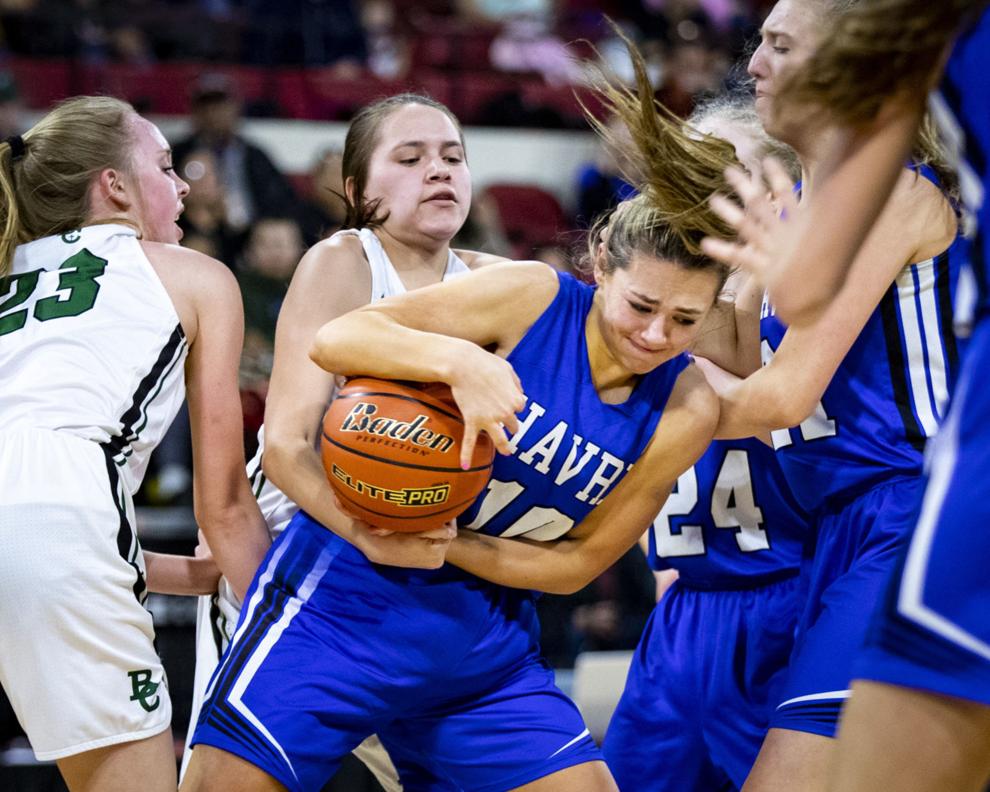 Billings Central vs. Havre
Billings Central vs. Havre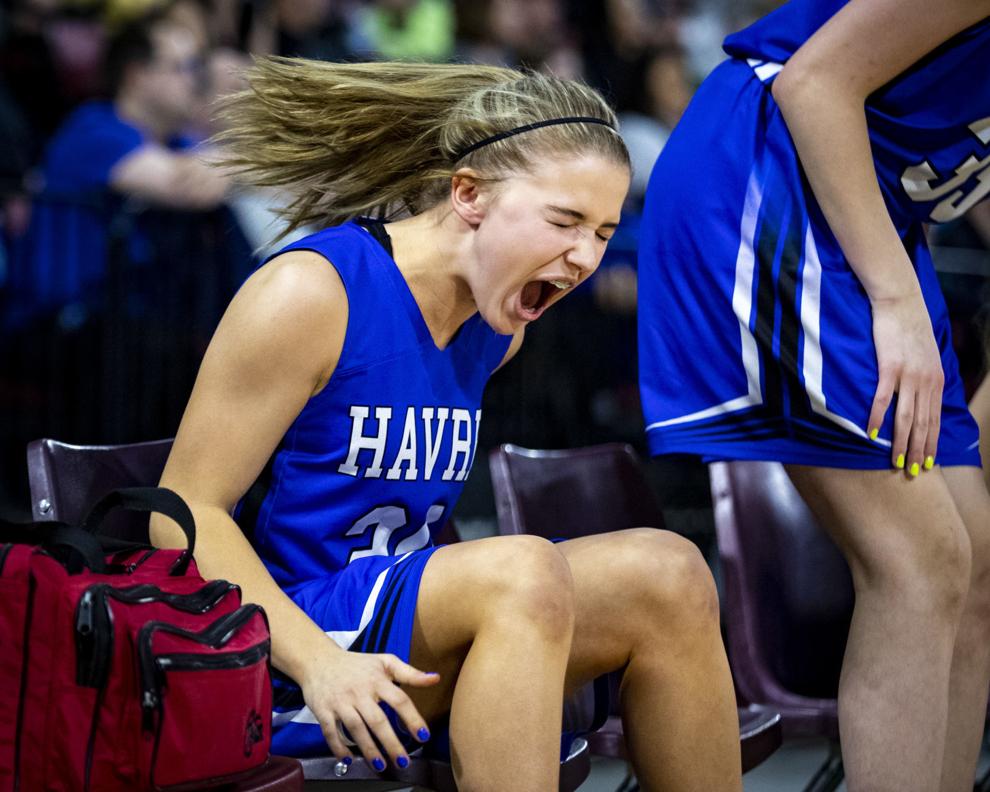 Billings Central vs. Havre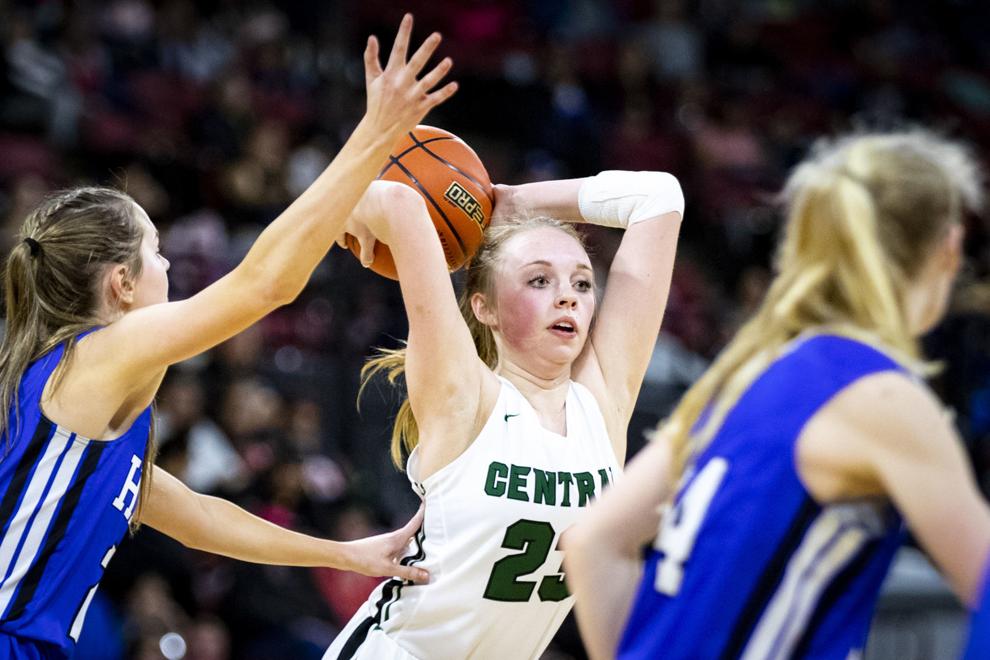 Billings Central vs. Havre
Billings Central vs. Havre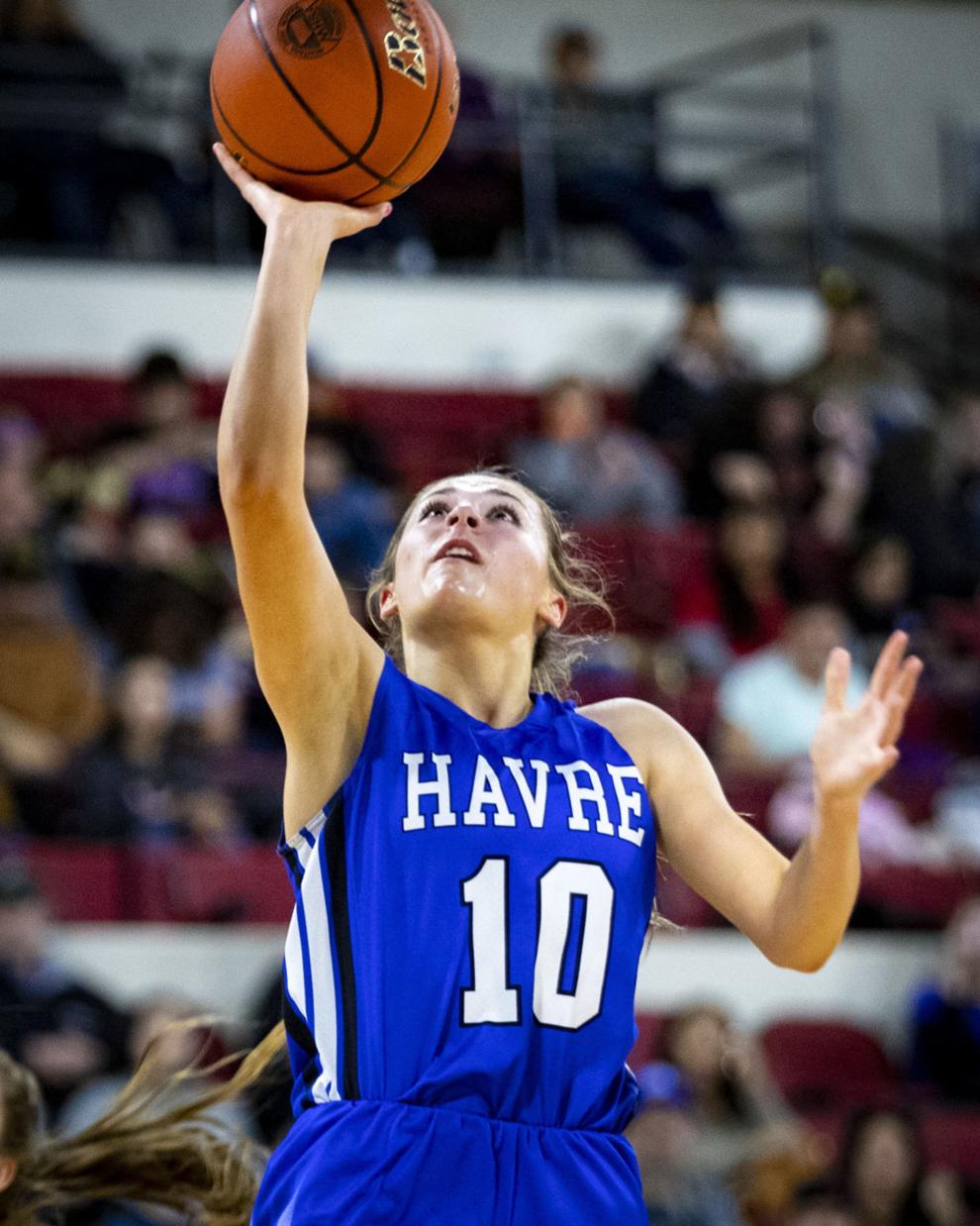 Billings Central vs. Havre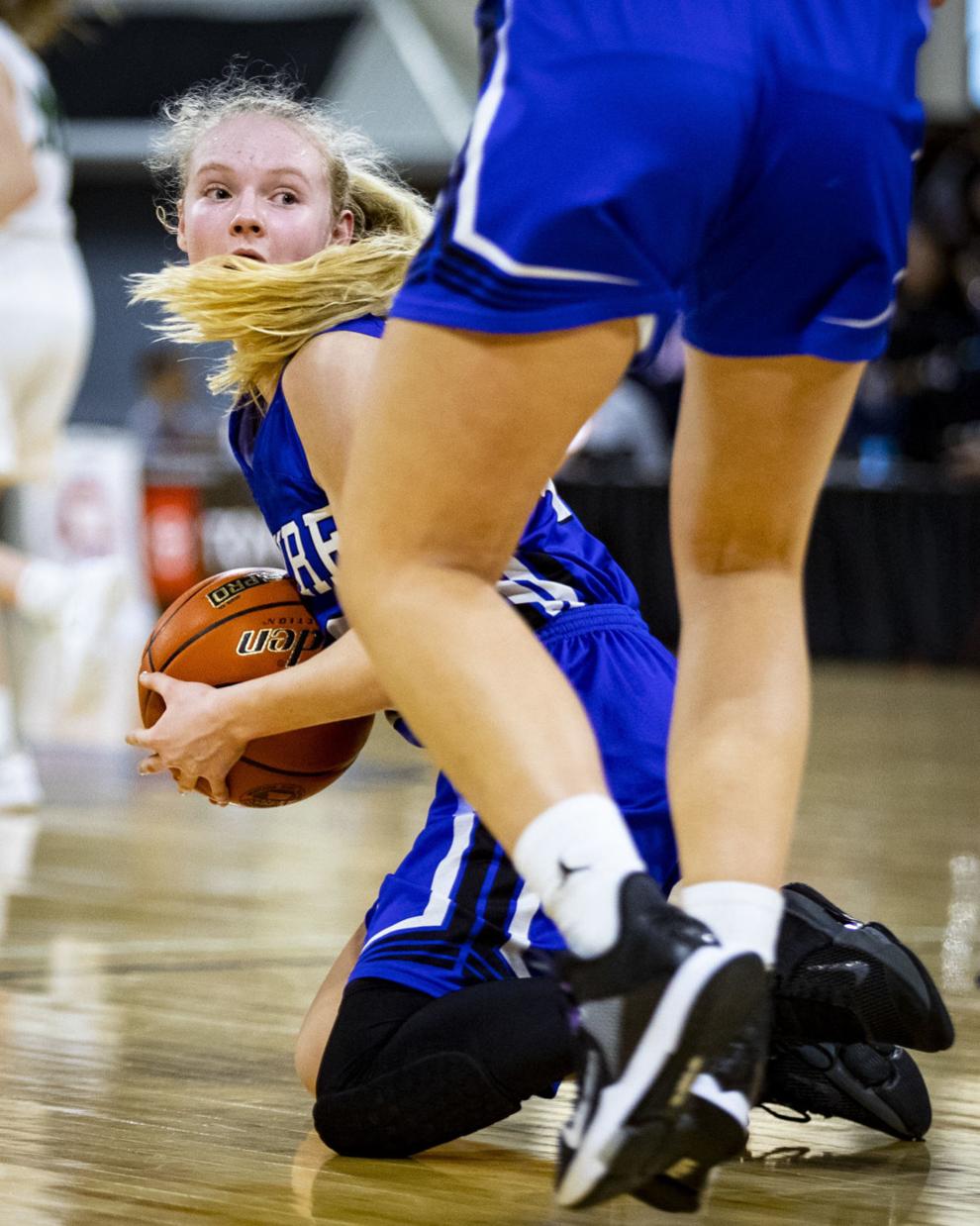 Billings Central vs. Havre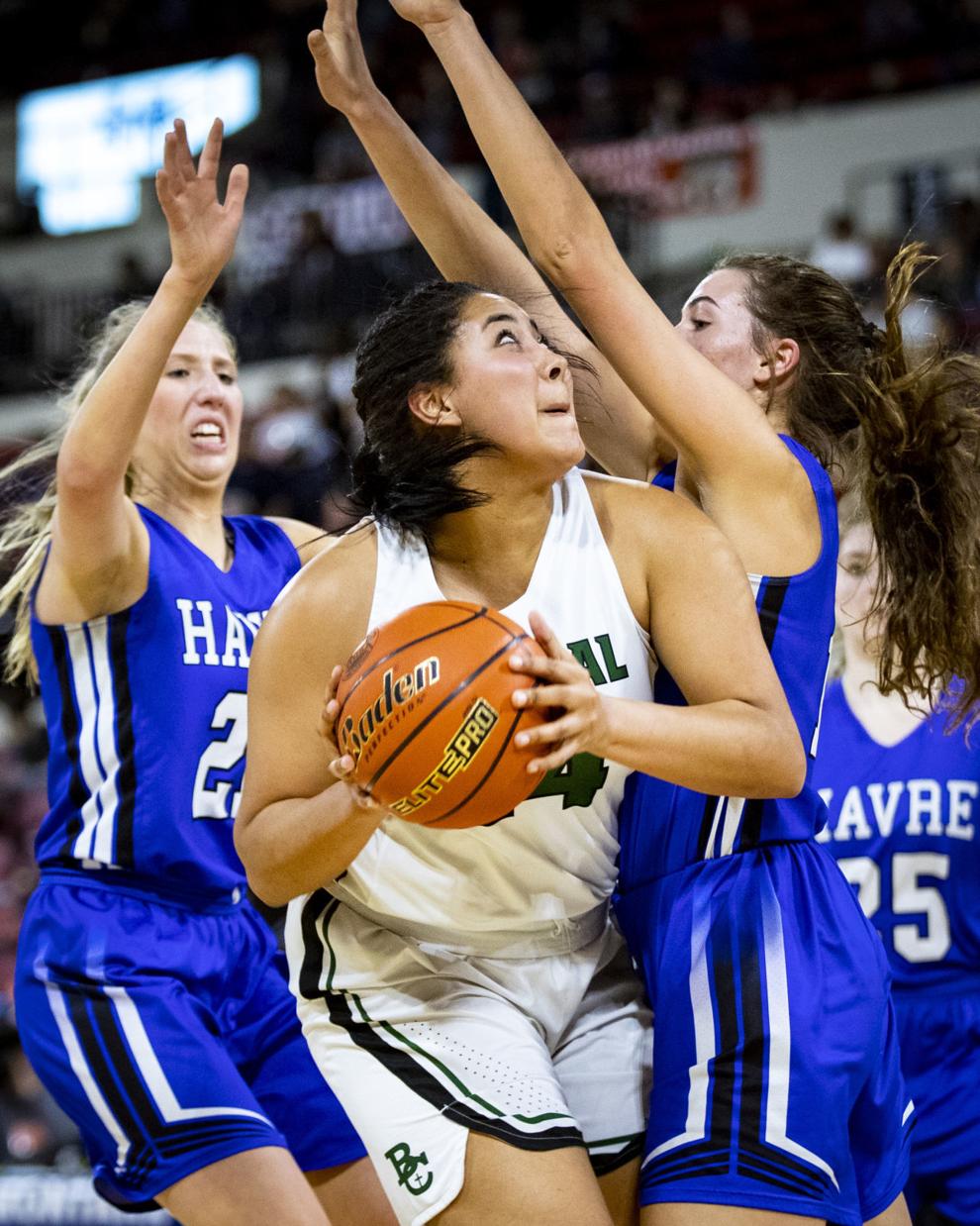 Billings Central vs. Havre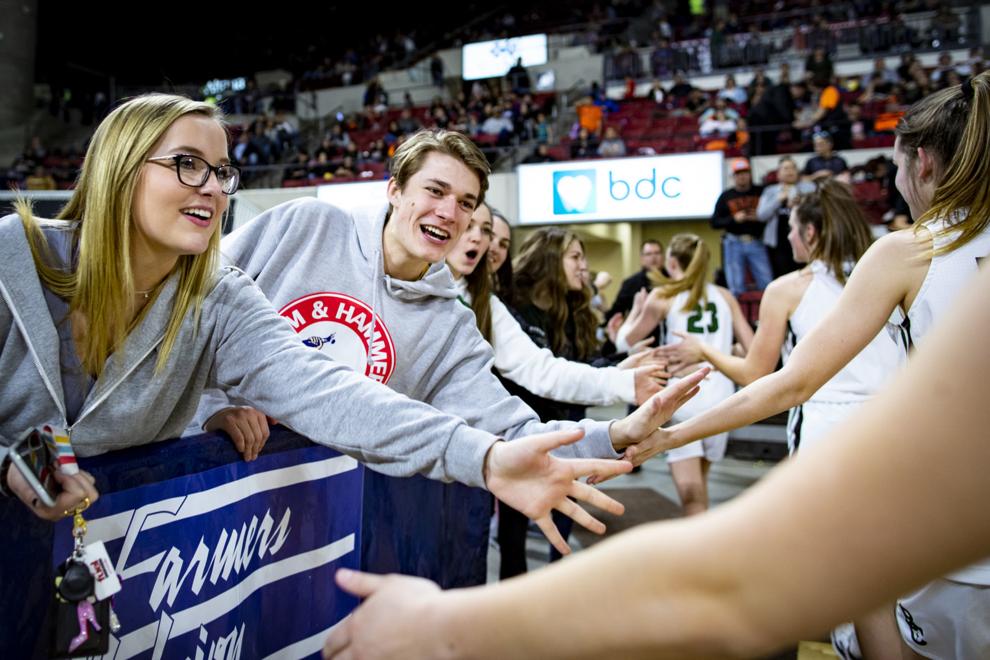 Billings Central vs. Havre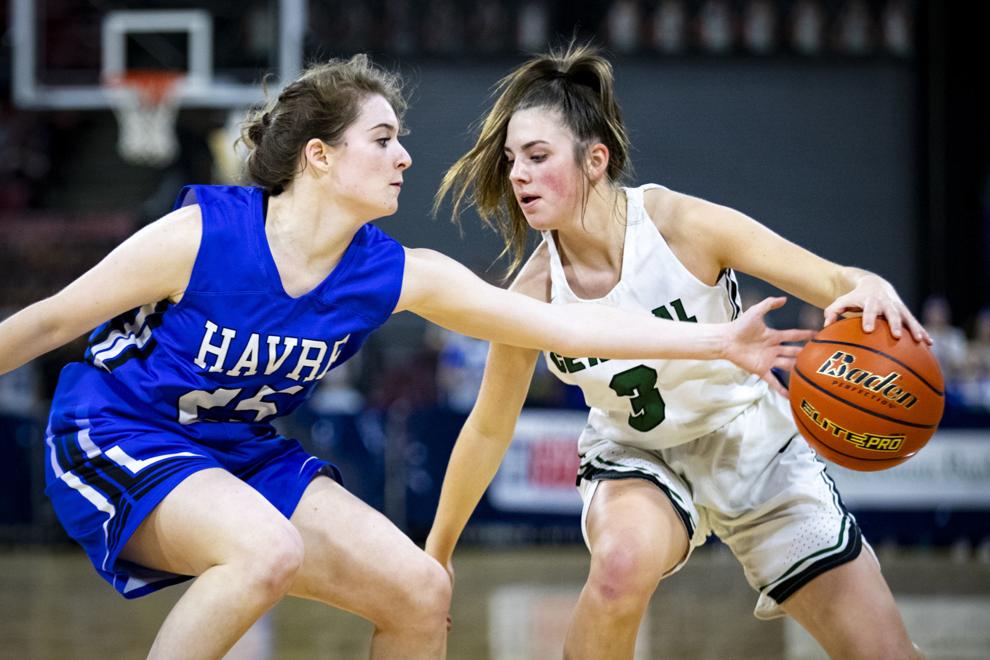 Billings Central vs. Havre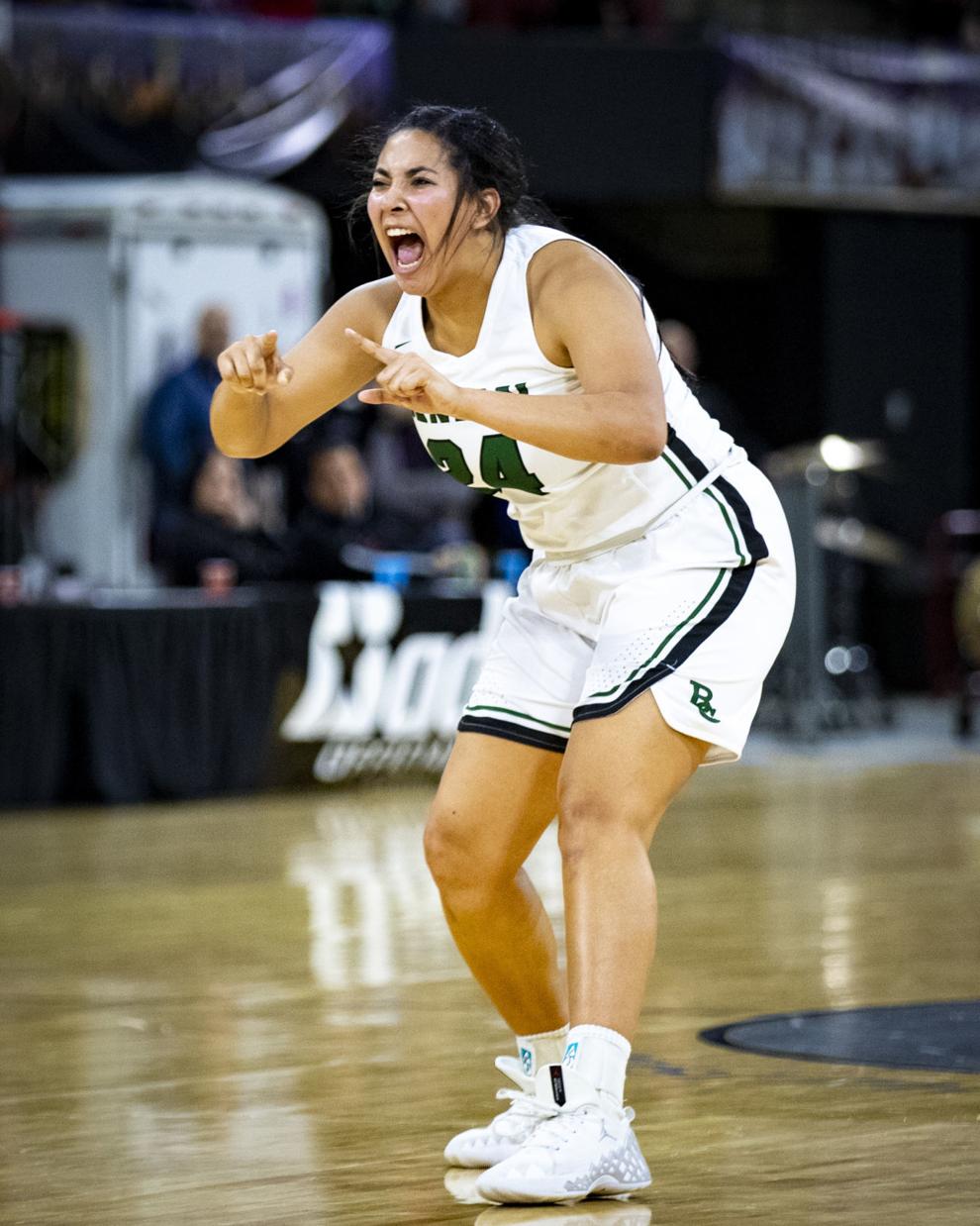 Billings Central vs. Havre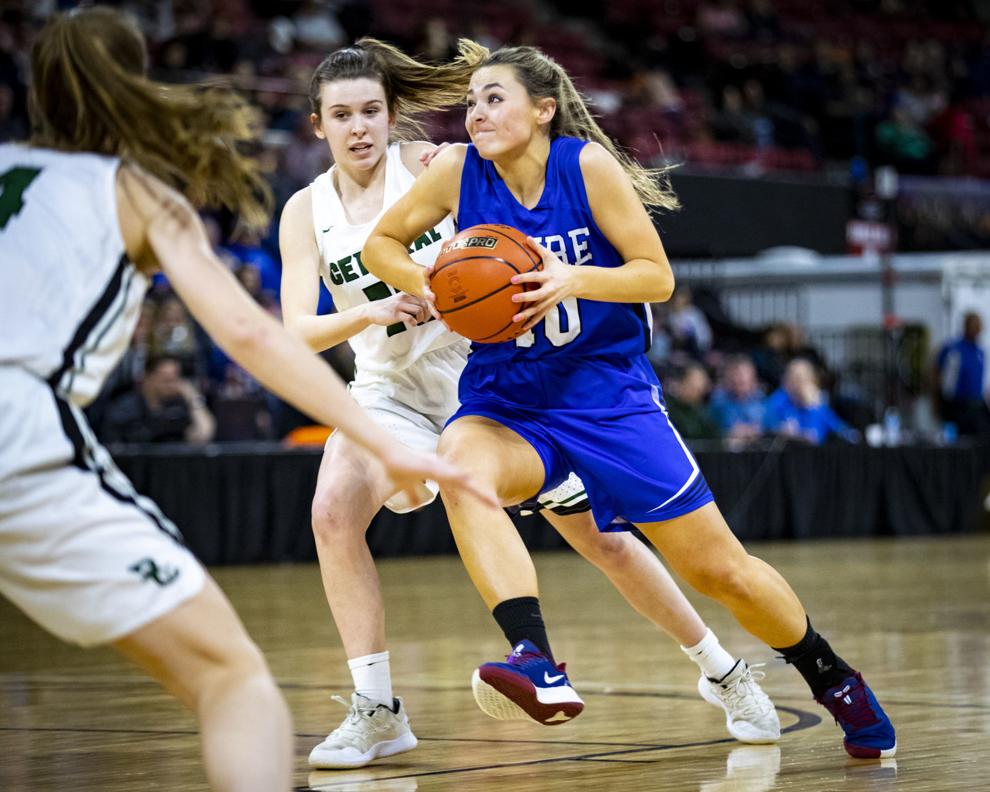 Billings Central vs. Havre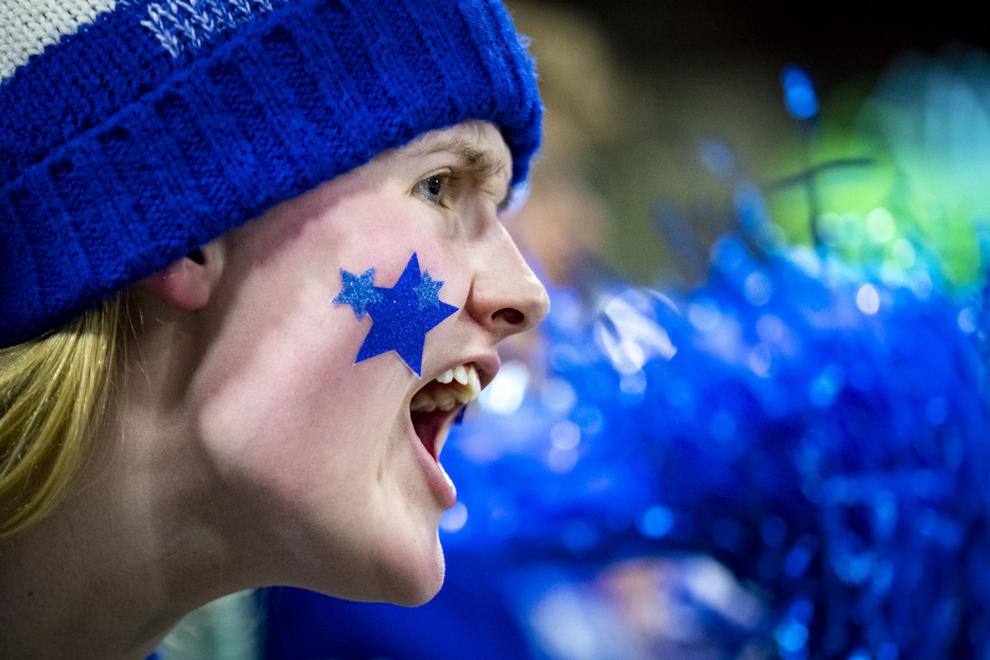 Billings Central vs. Havre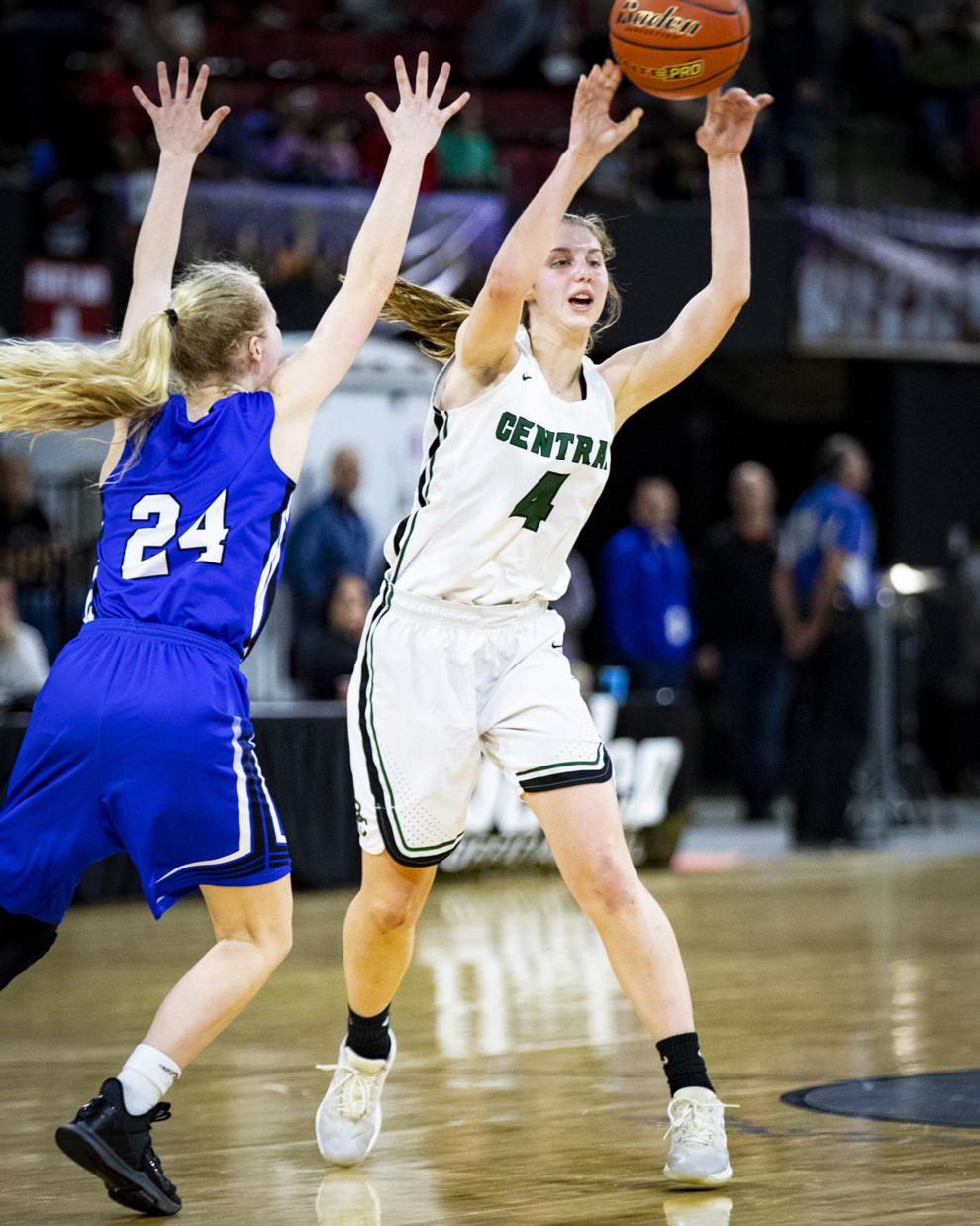 Billings Central vs. Havre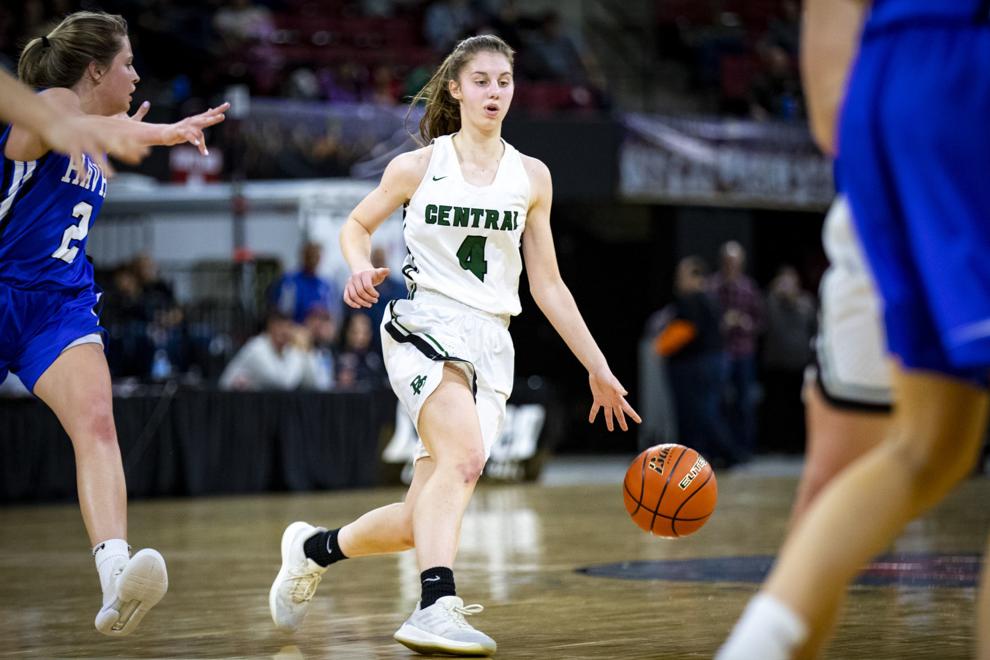 Billings Central vs. Havre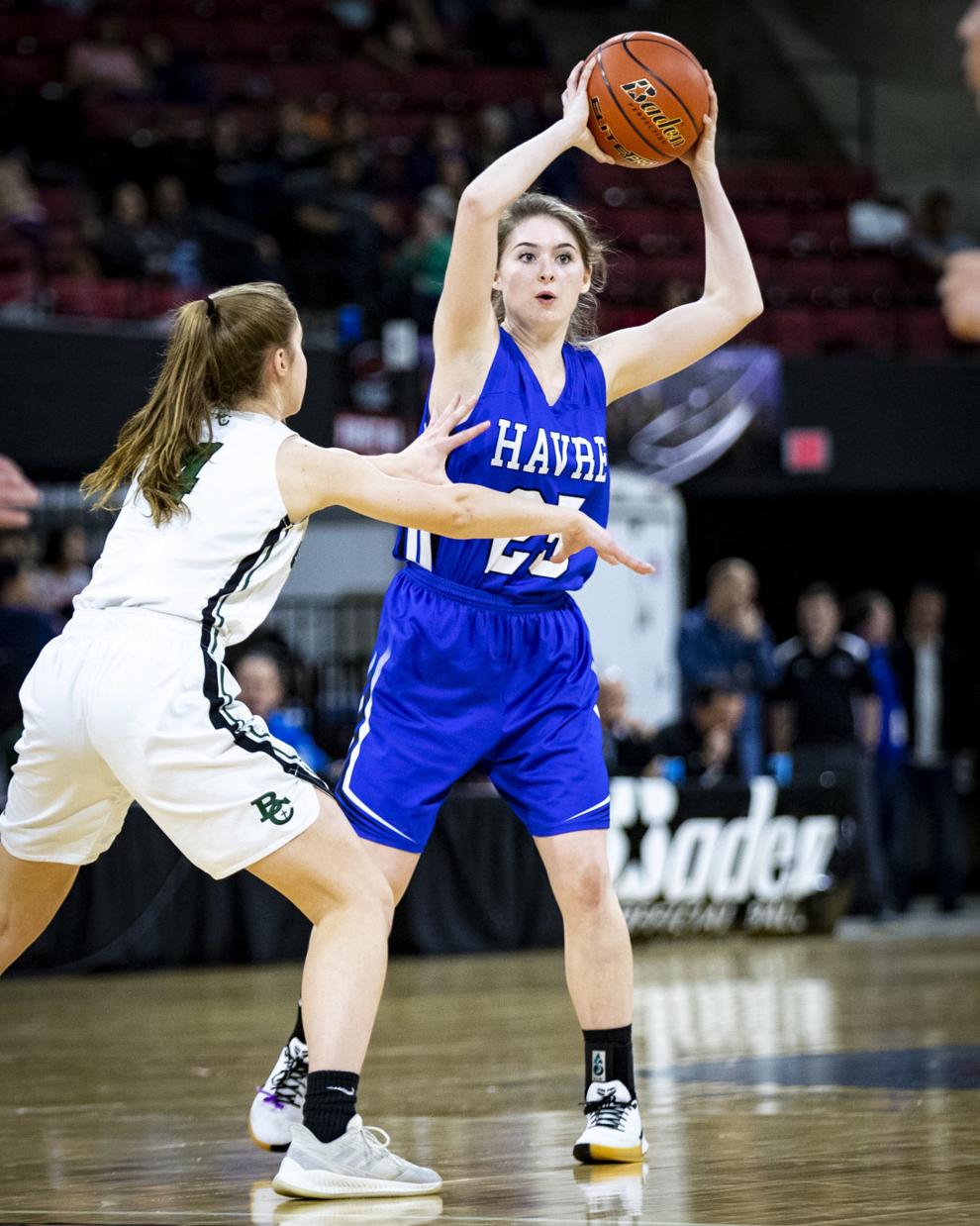 Billings Central vs. Havre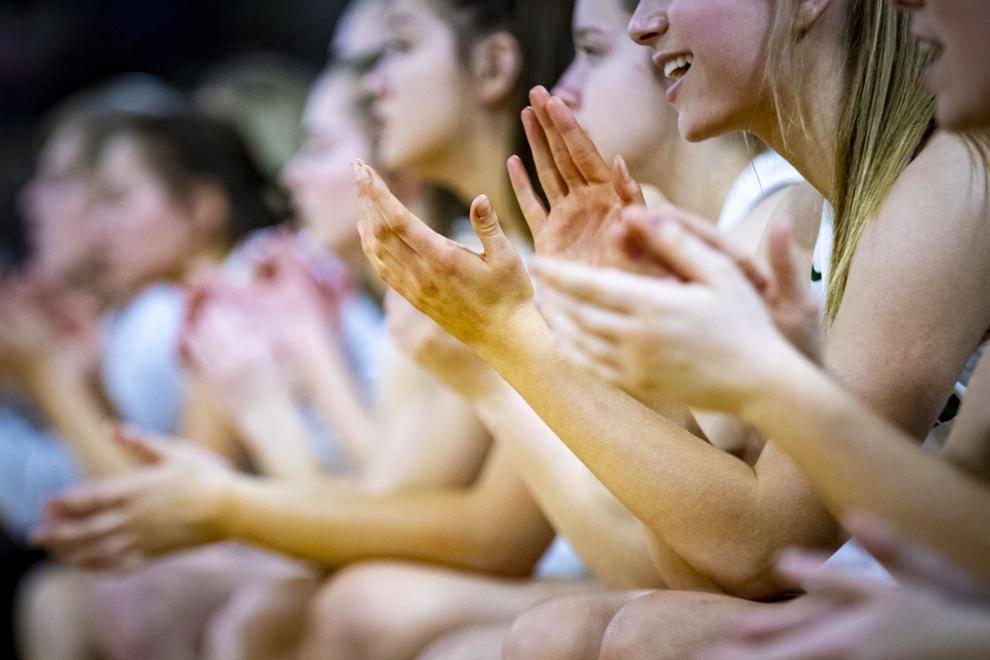 Billings Central vs. Havre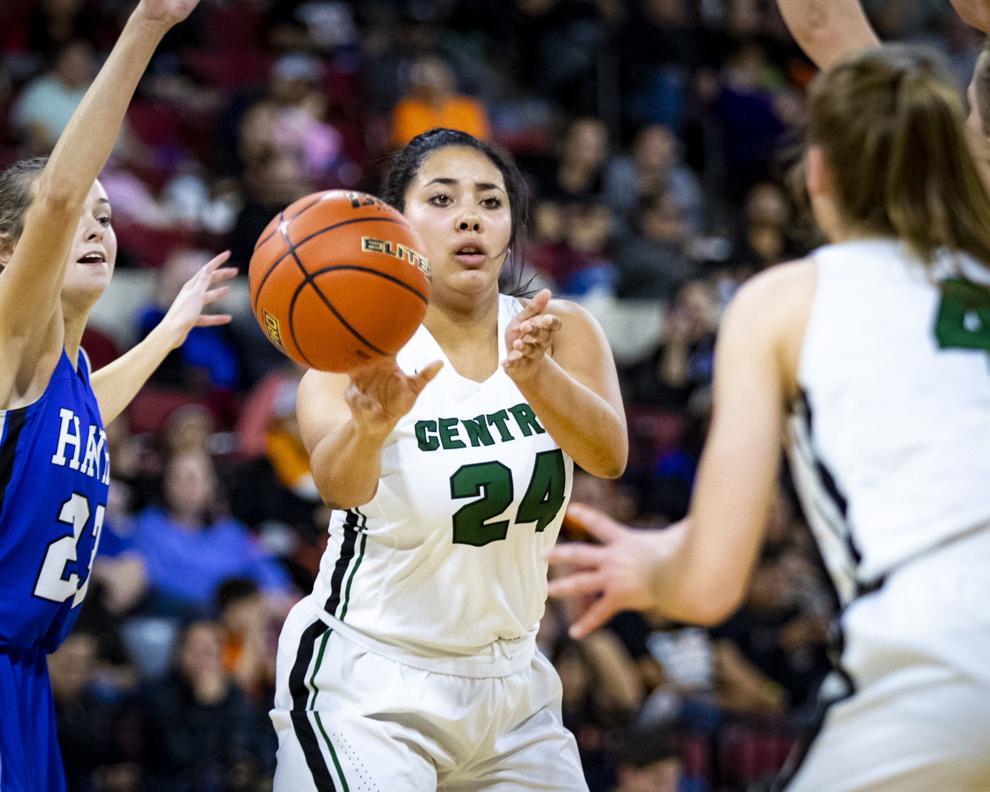 Billings Central vs. Havre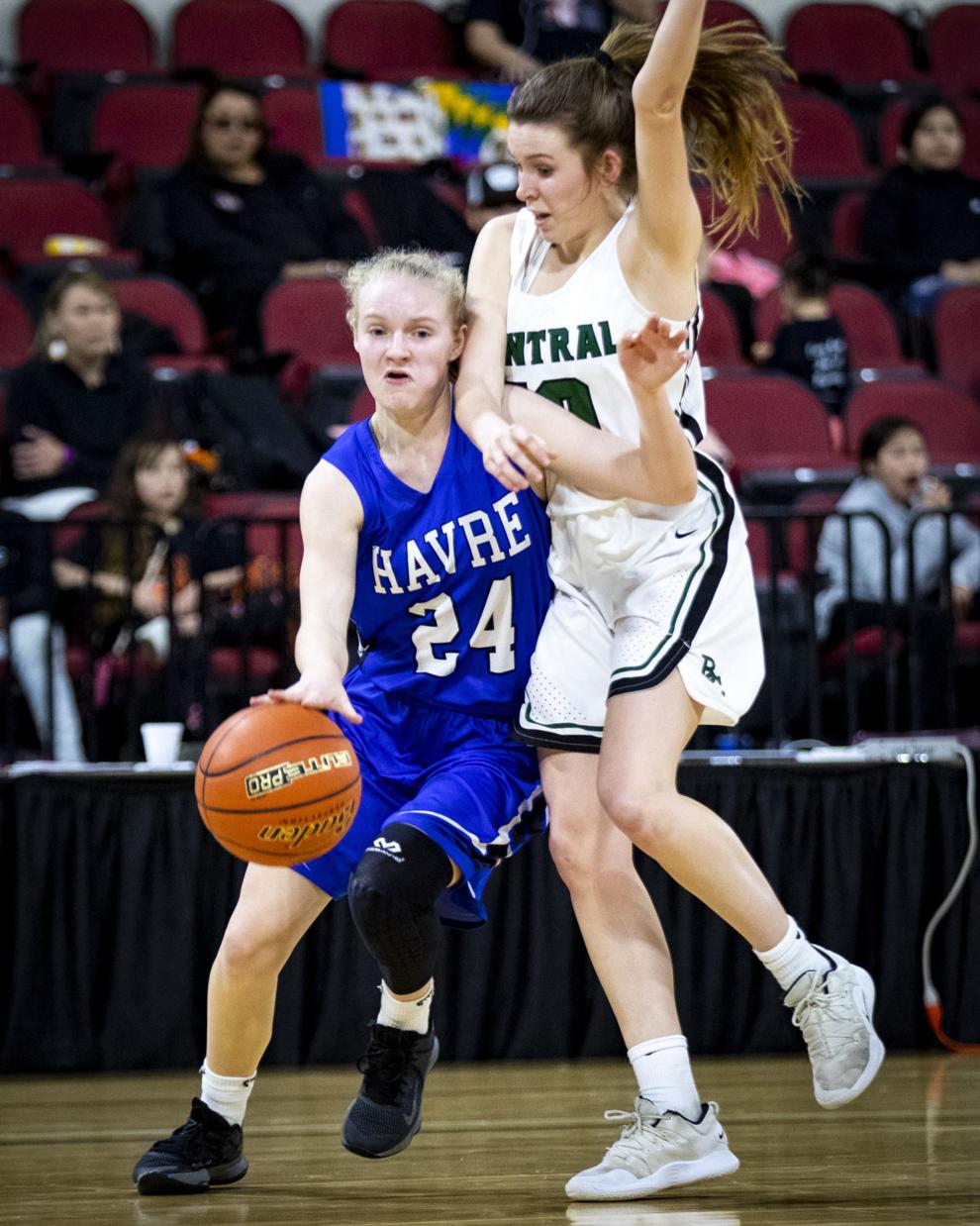 Billings Central vs. Havre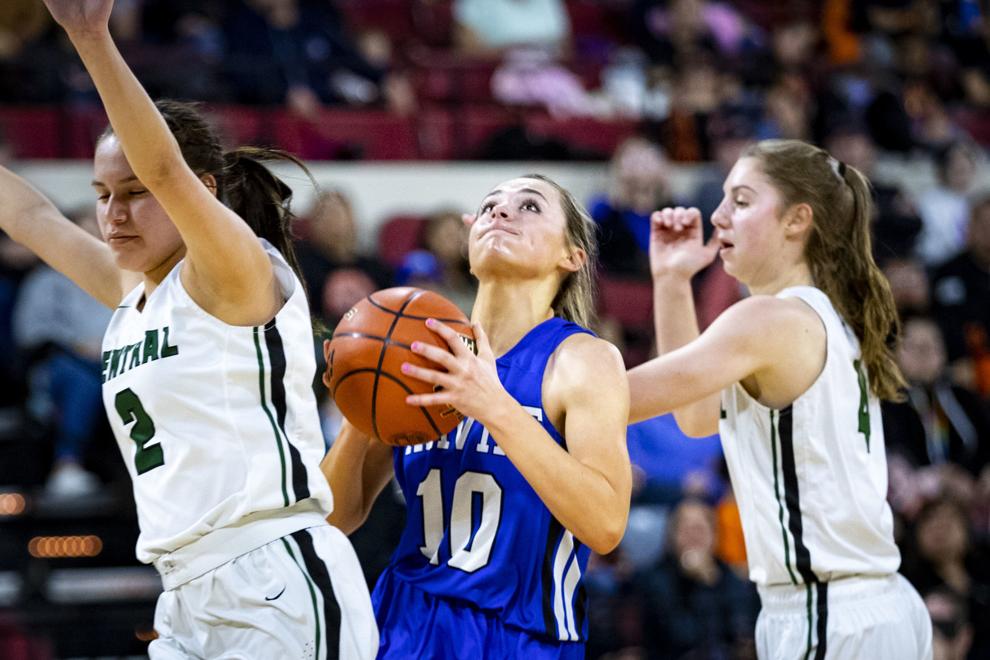 Billings Central vs. Havre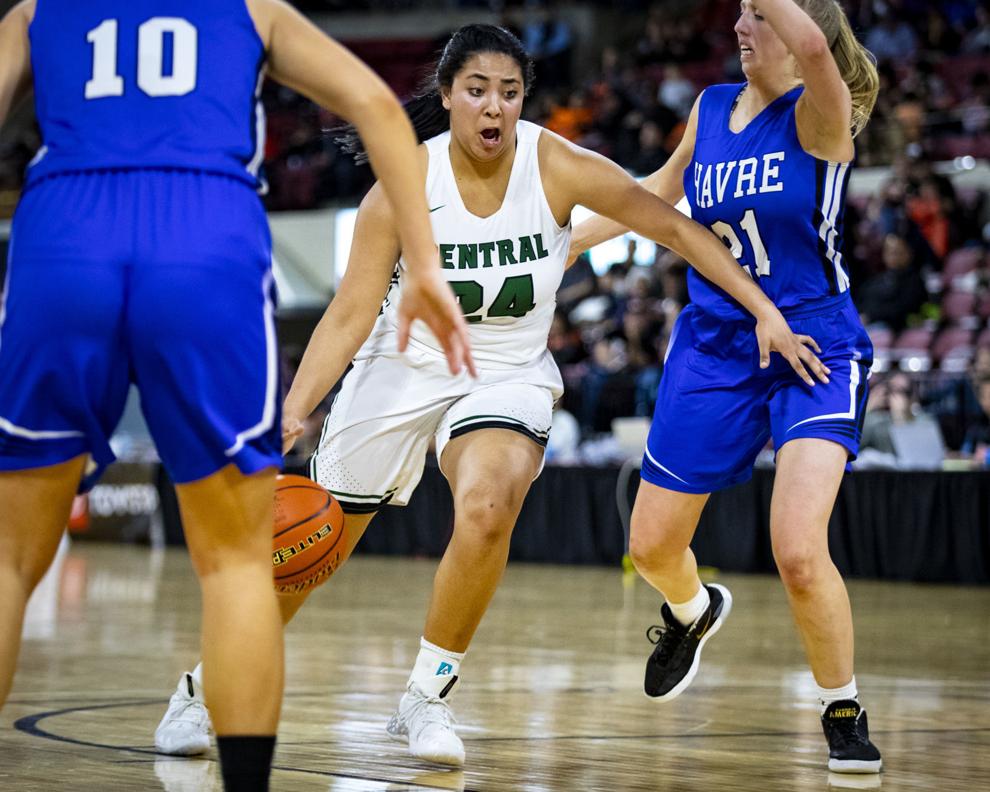 Billings Central vs. Havre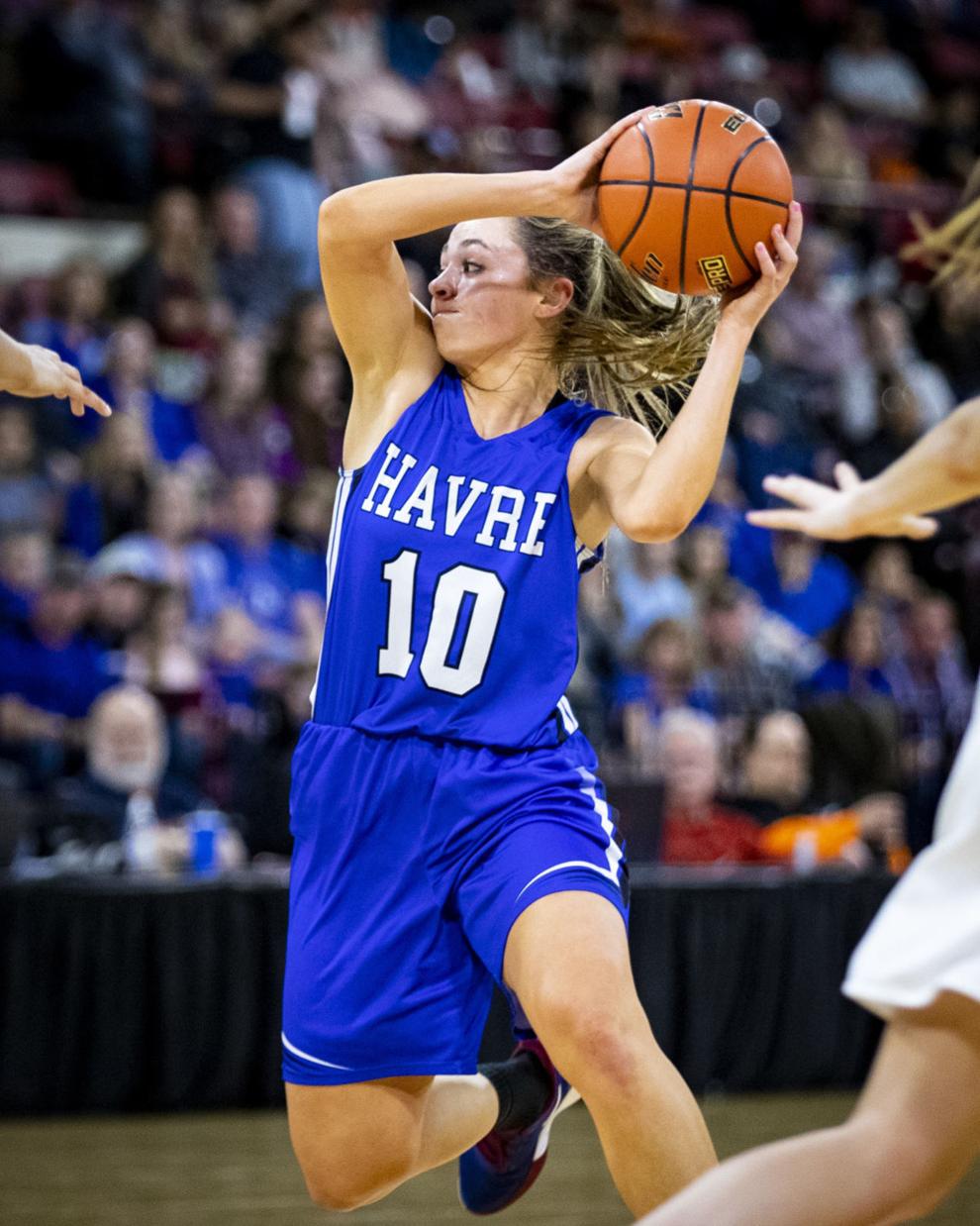 Billings Central vs. Havre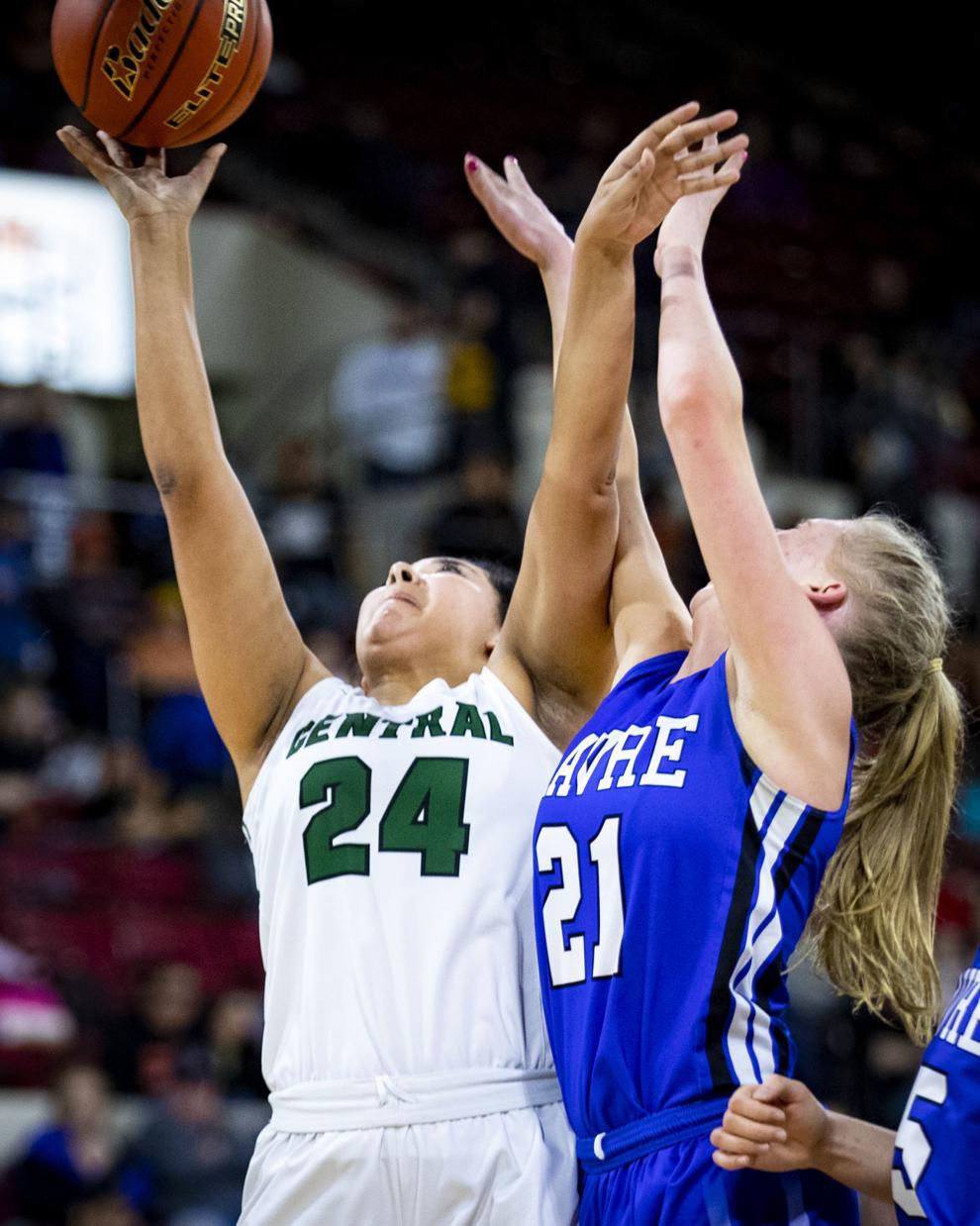 Billings Central vs. Havre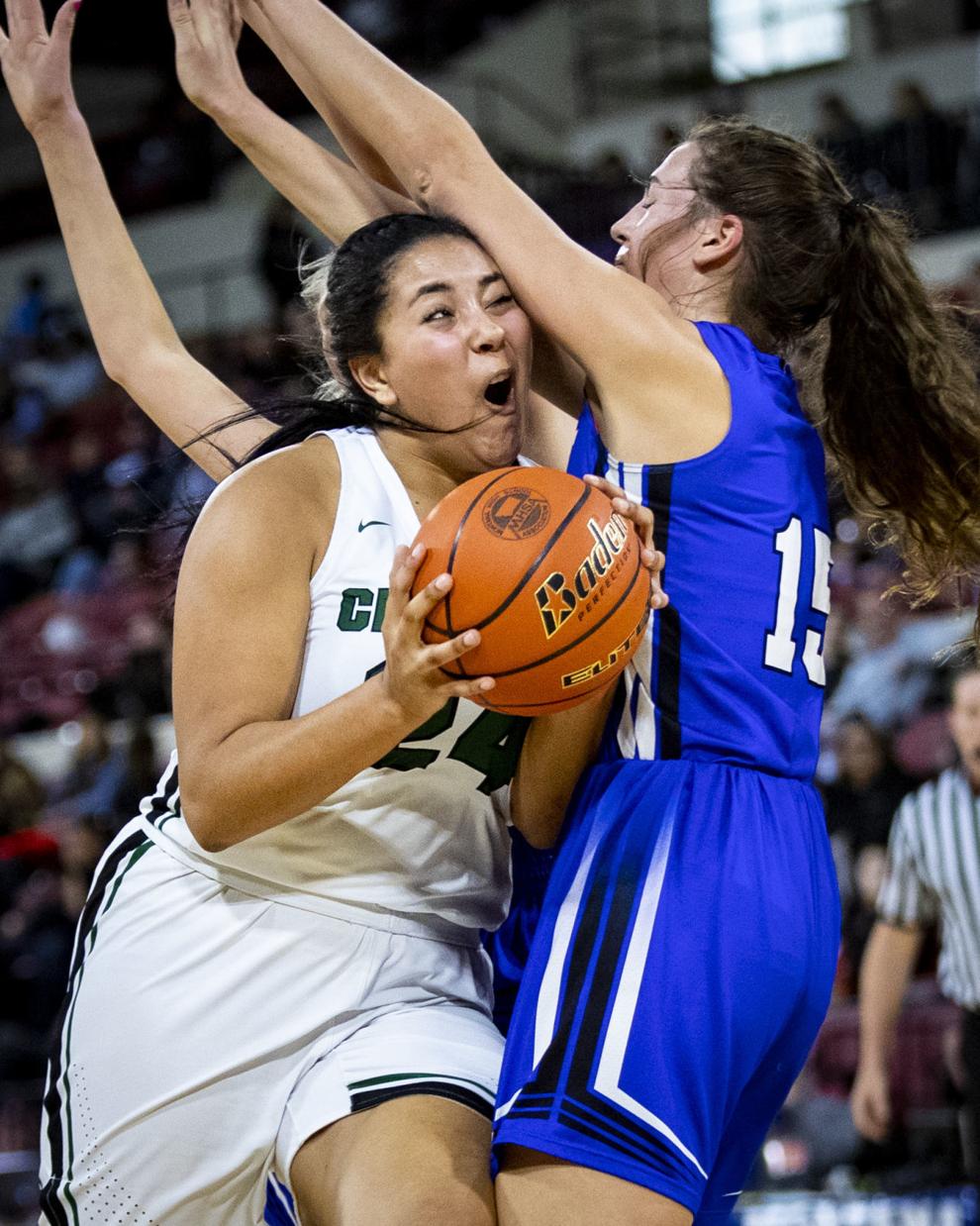 Billings Central vs. Havre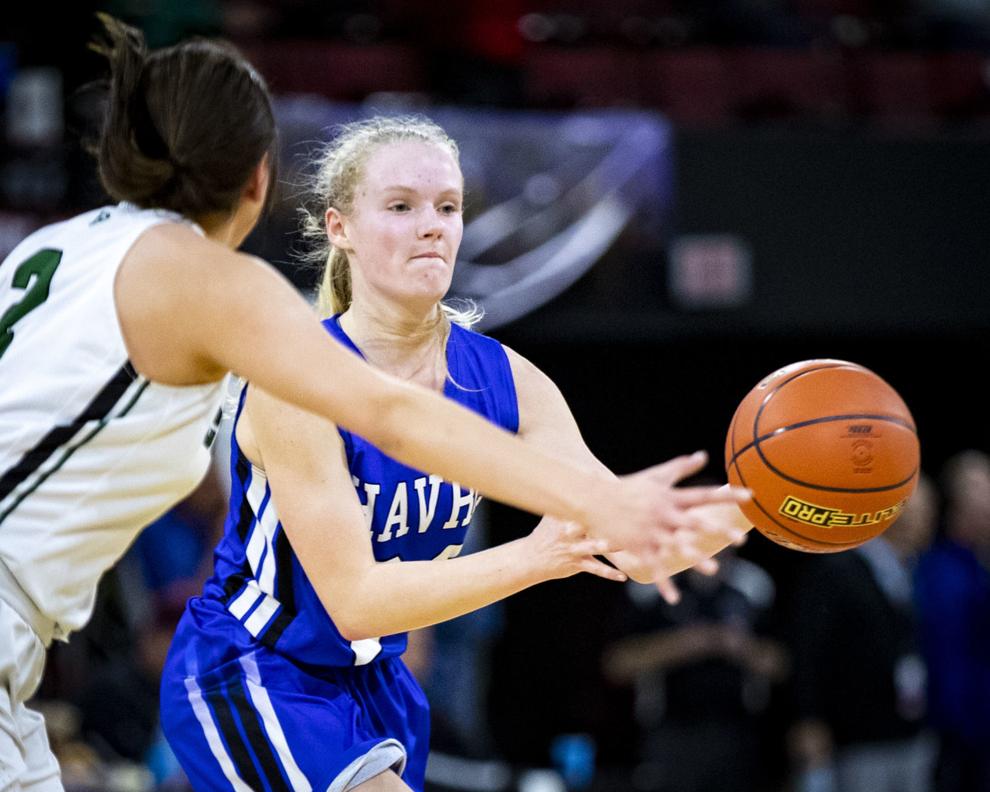 Billings Central vs. Havre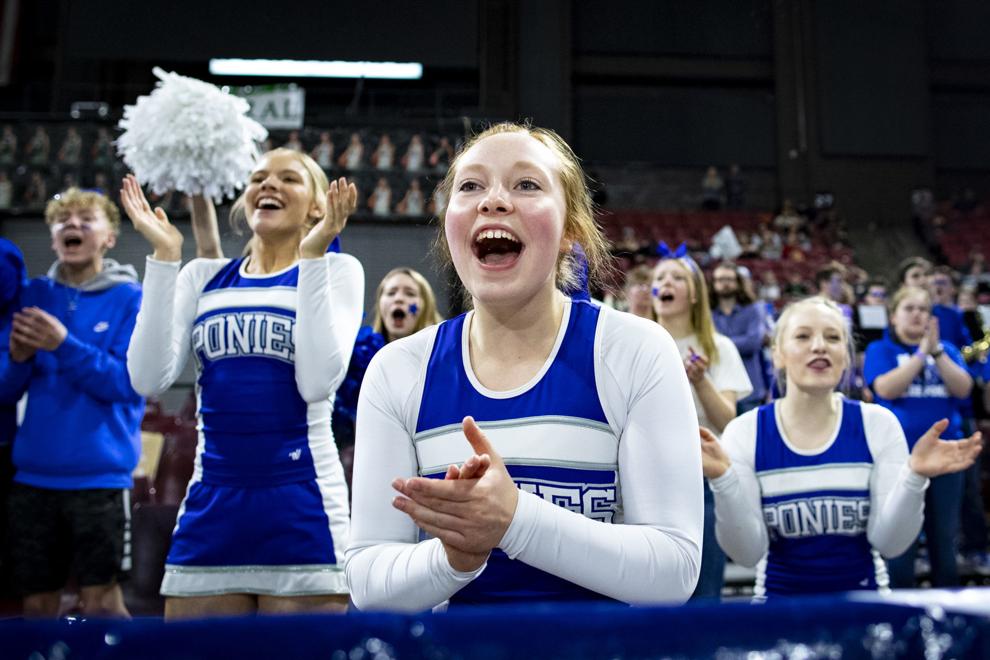 Billings Central vs. Havre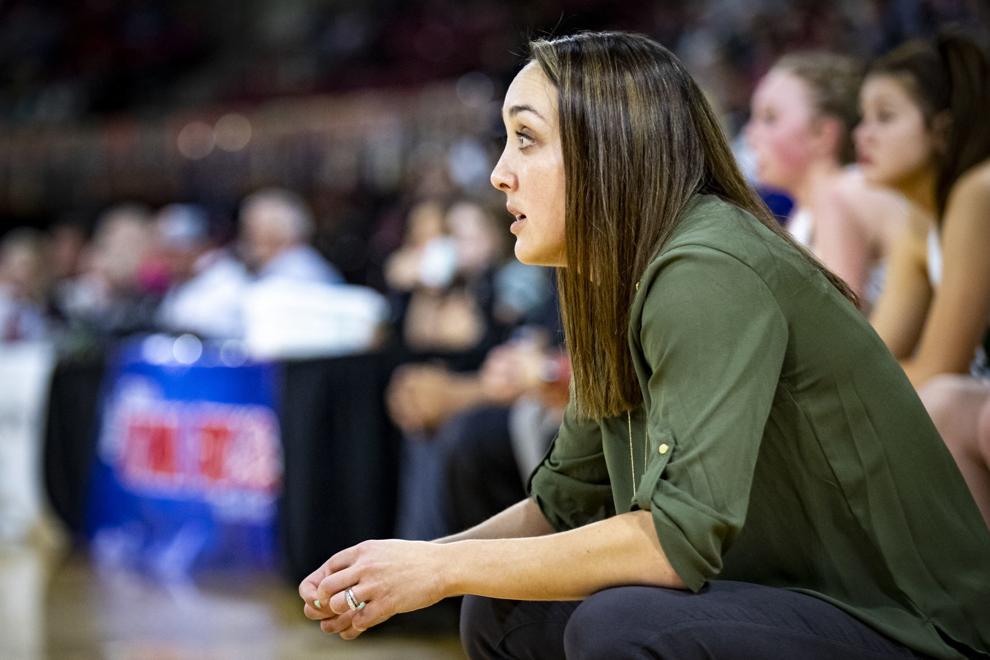 Billings Central vs. Havre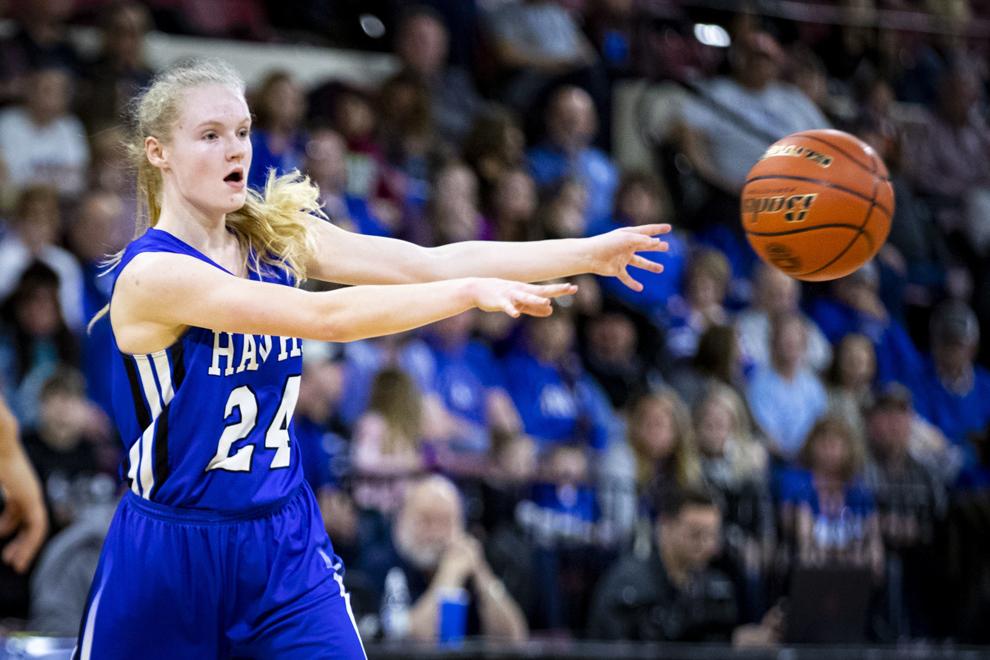 Billings Central vs. Havre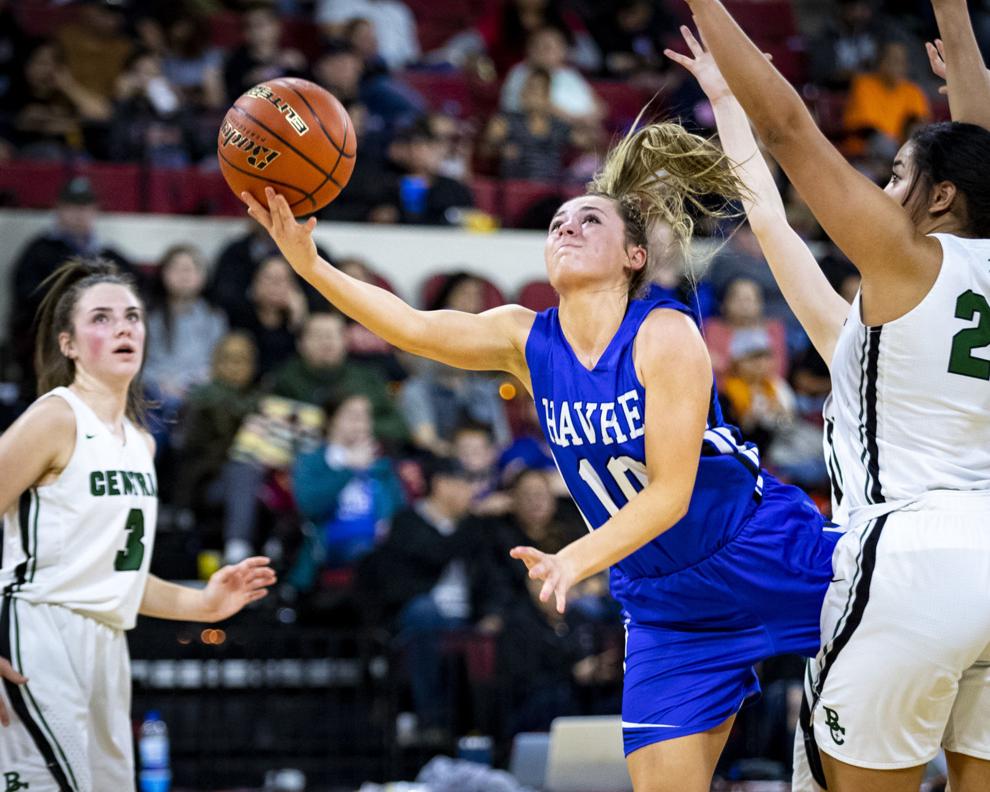 Billings Central vs. Havre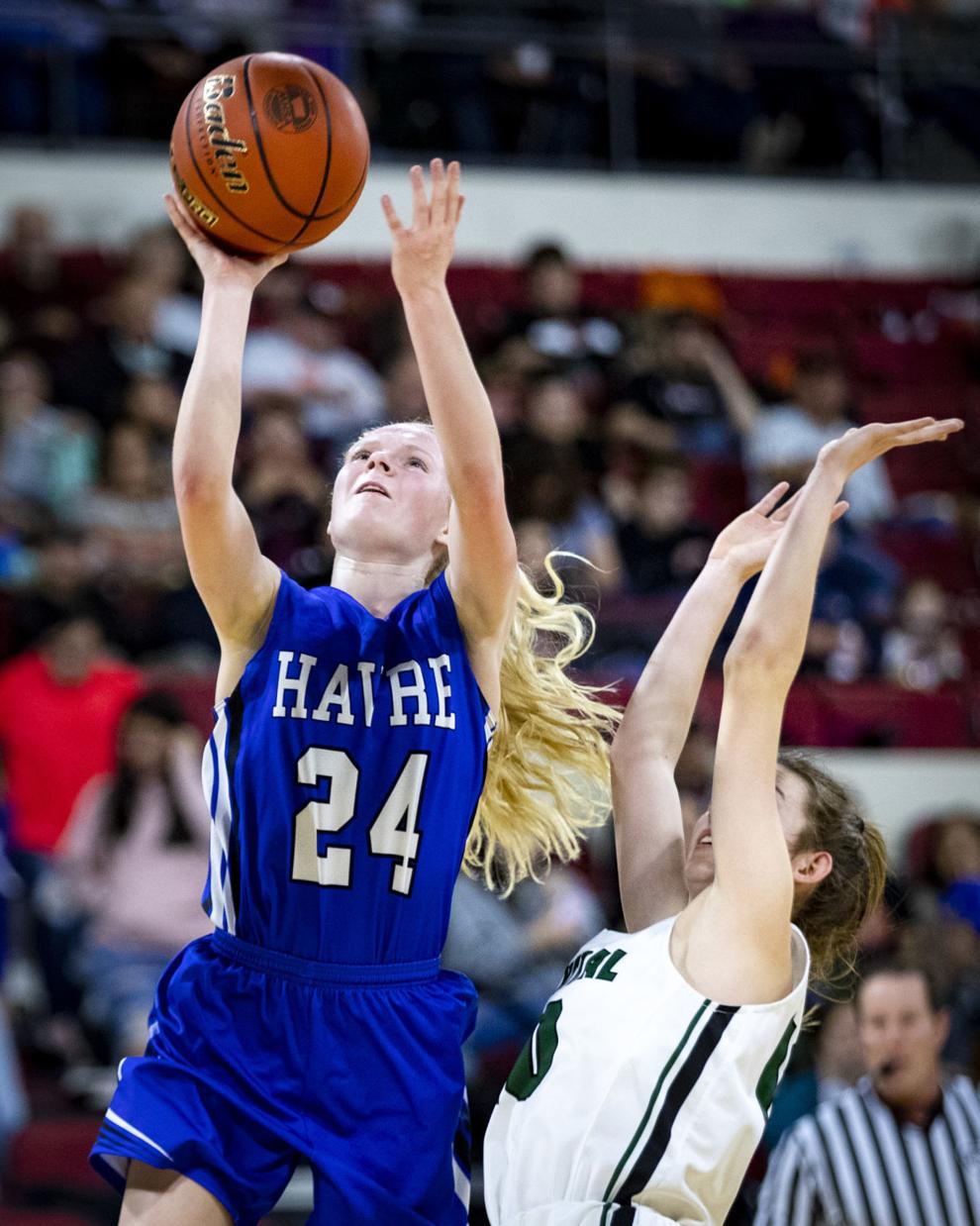 Billings Central vs. Havre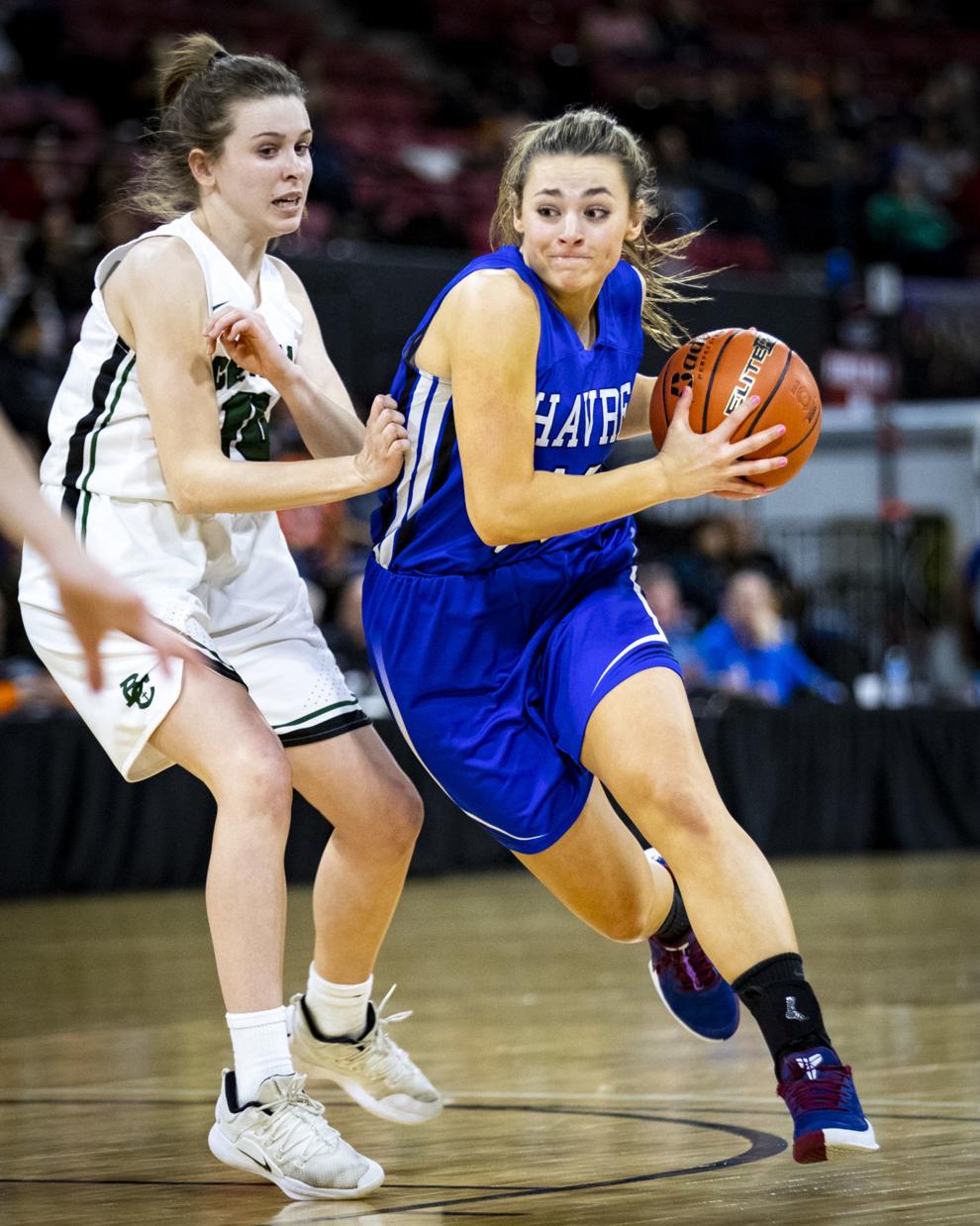 Billings Central vs. Havre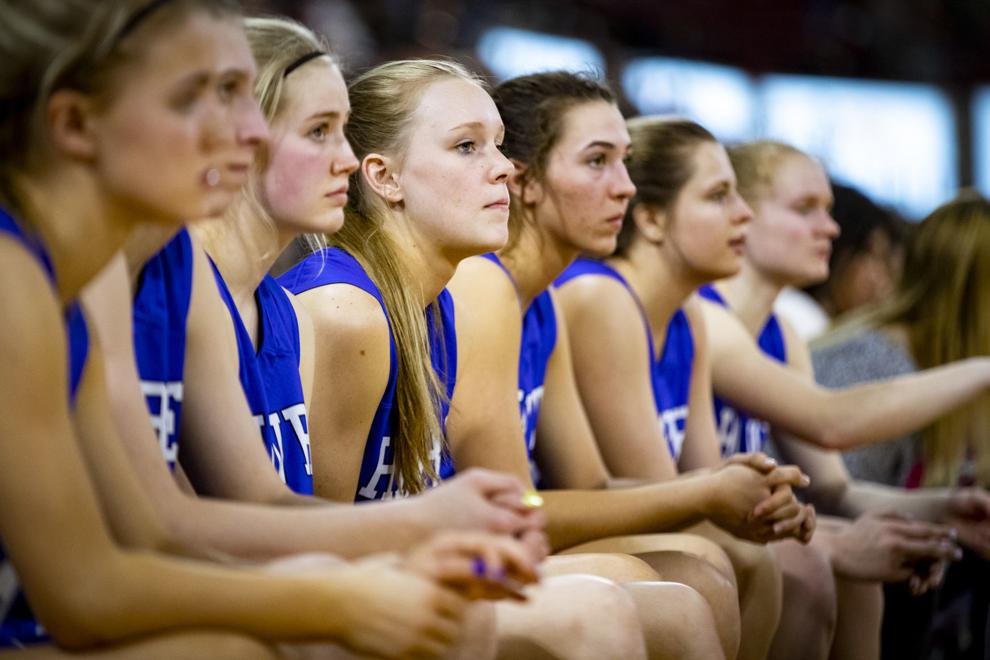 Billings Central vs. Havre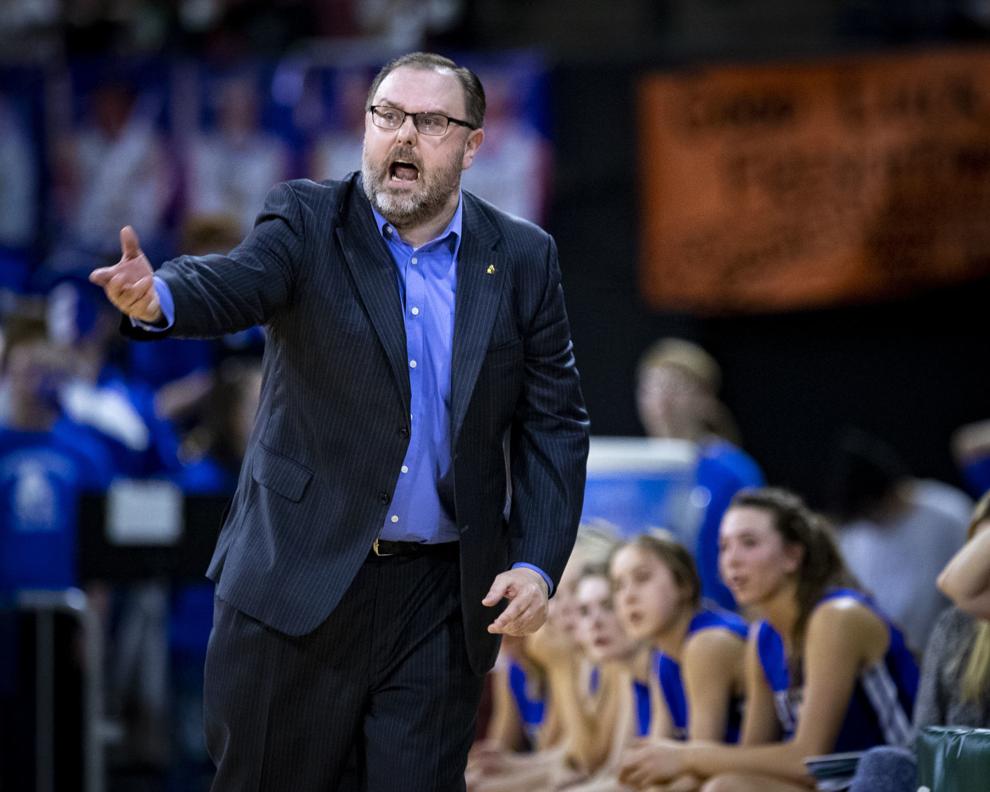 Billings Central vs. Havre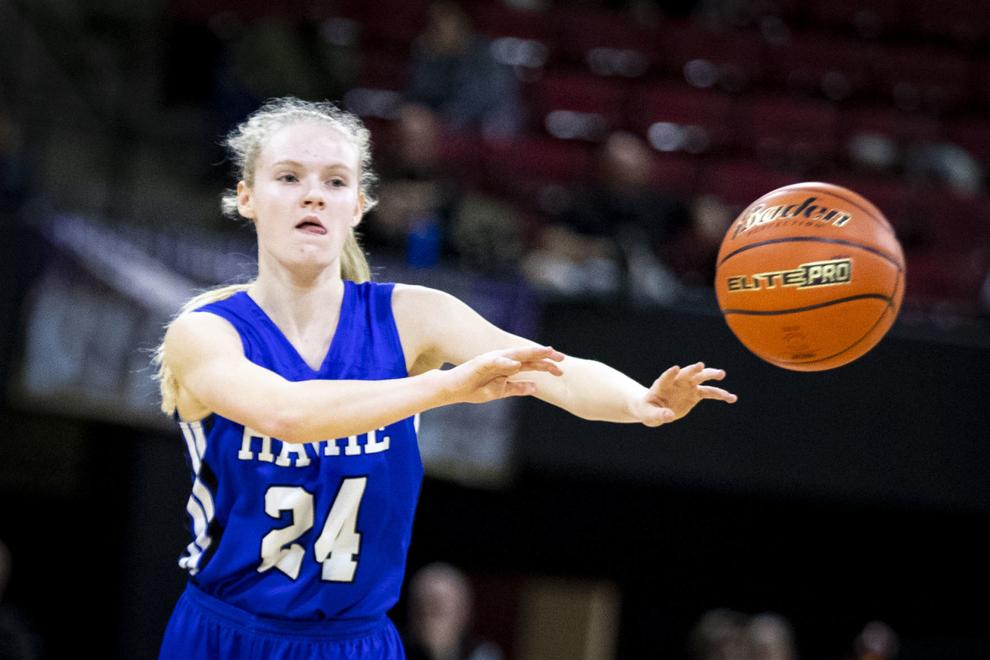 Hardin vs. Livingston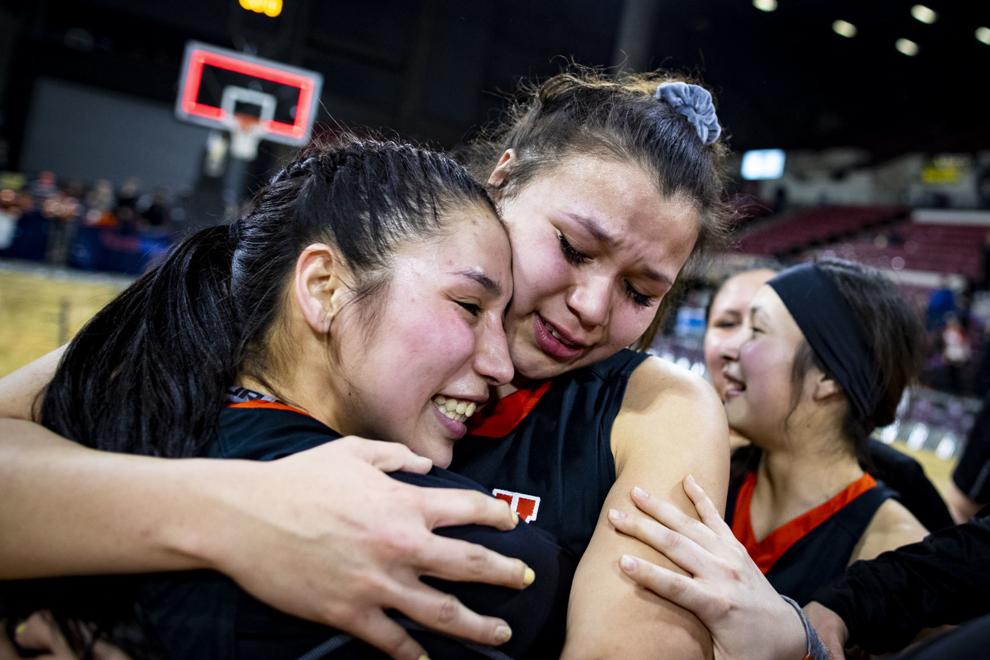 Hardin vs. Livingston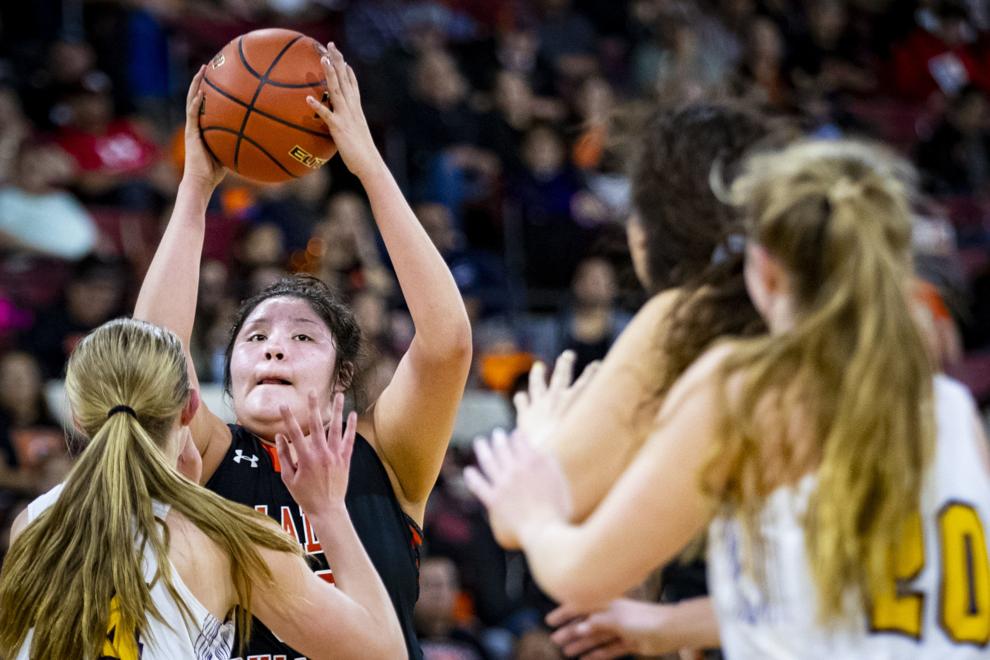 Hardin vs. Livingston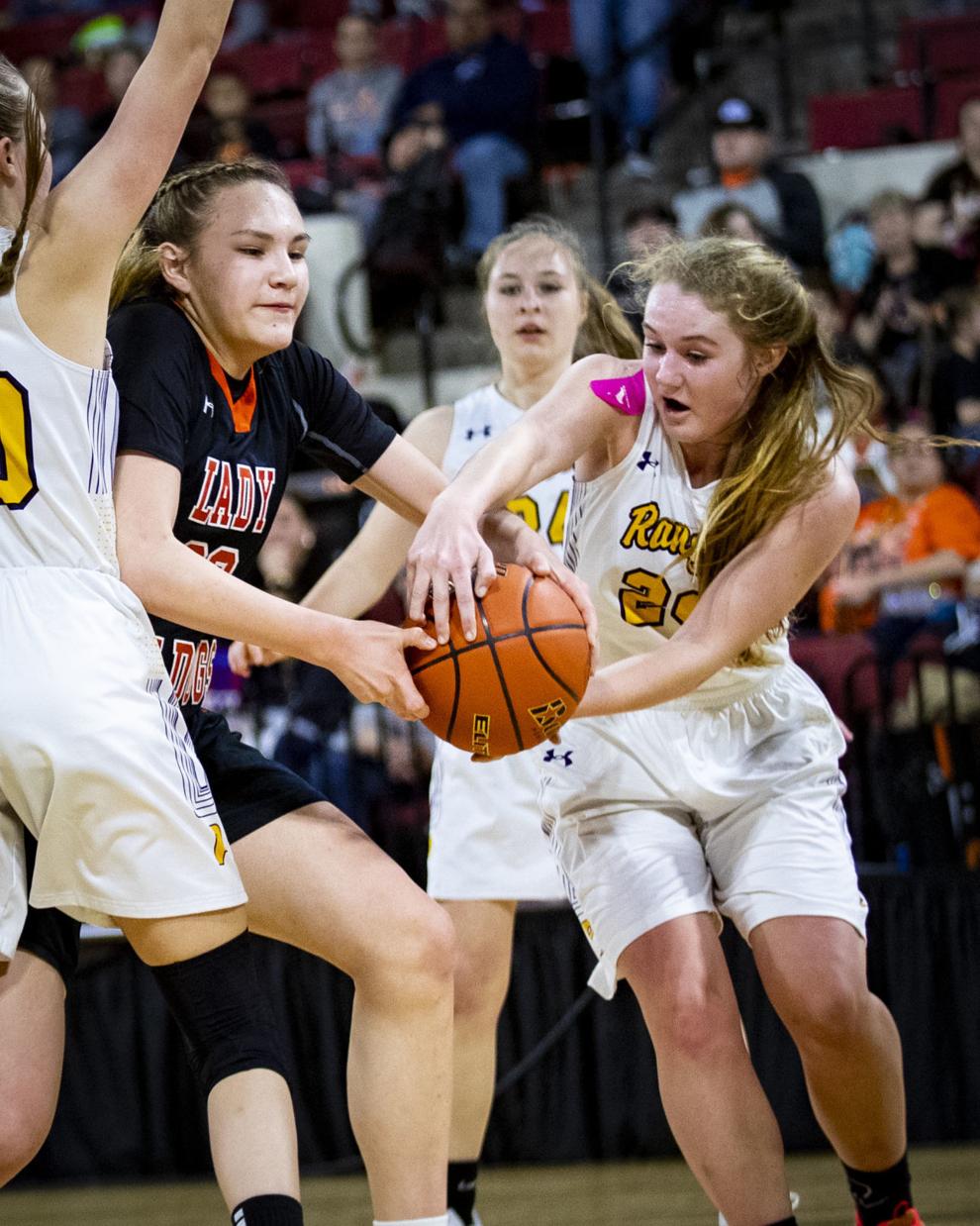 Hardin vs. Livingston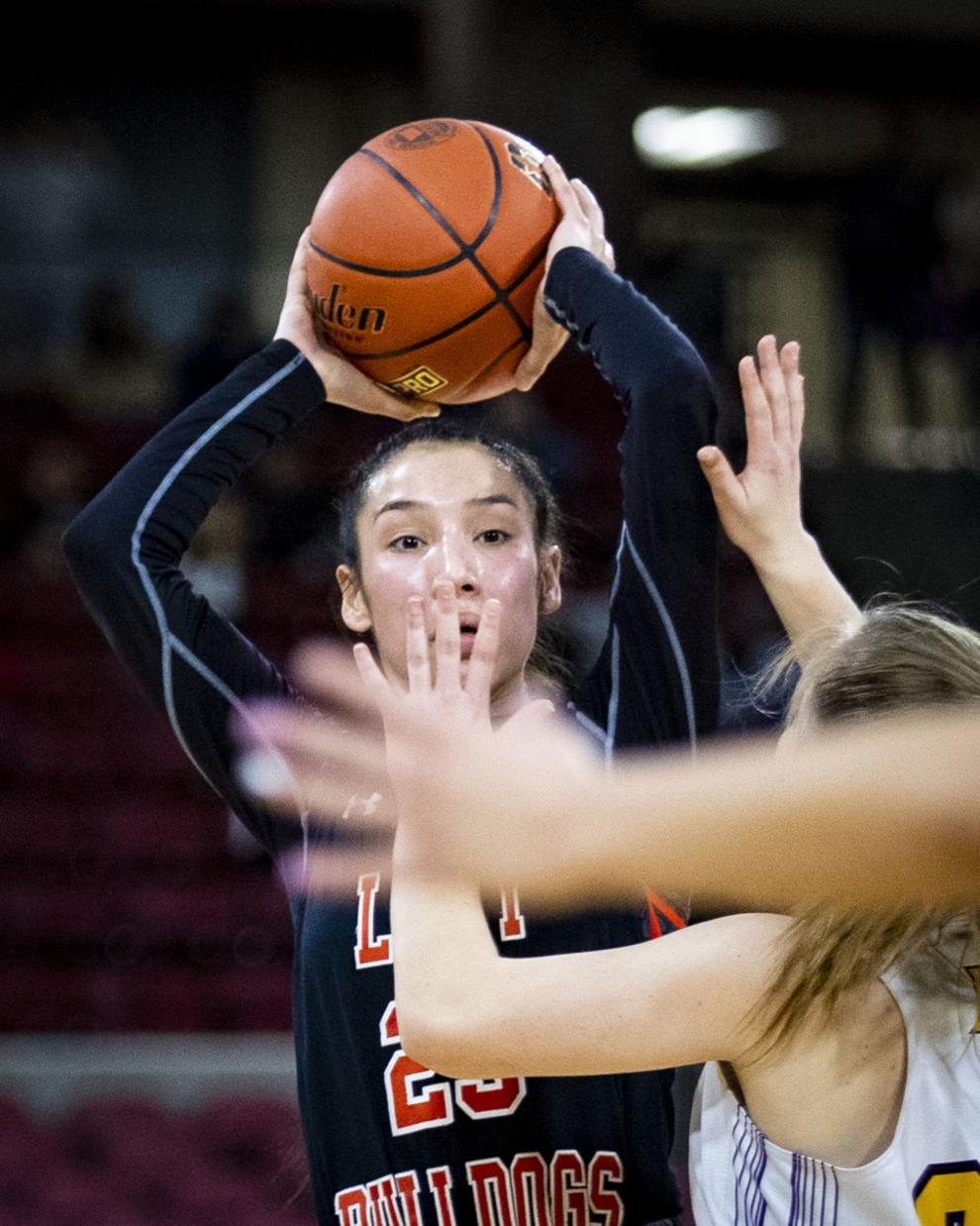 Hardin vs. Livingston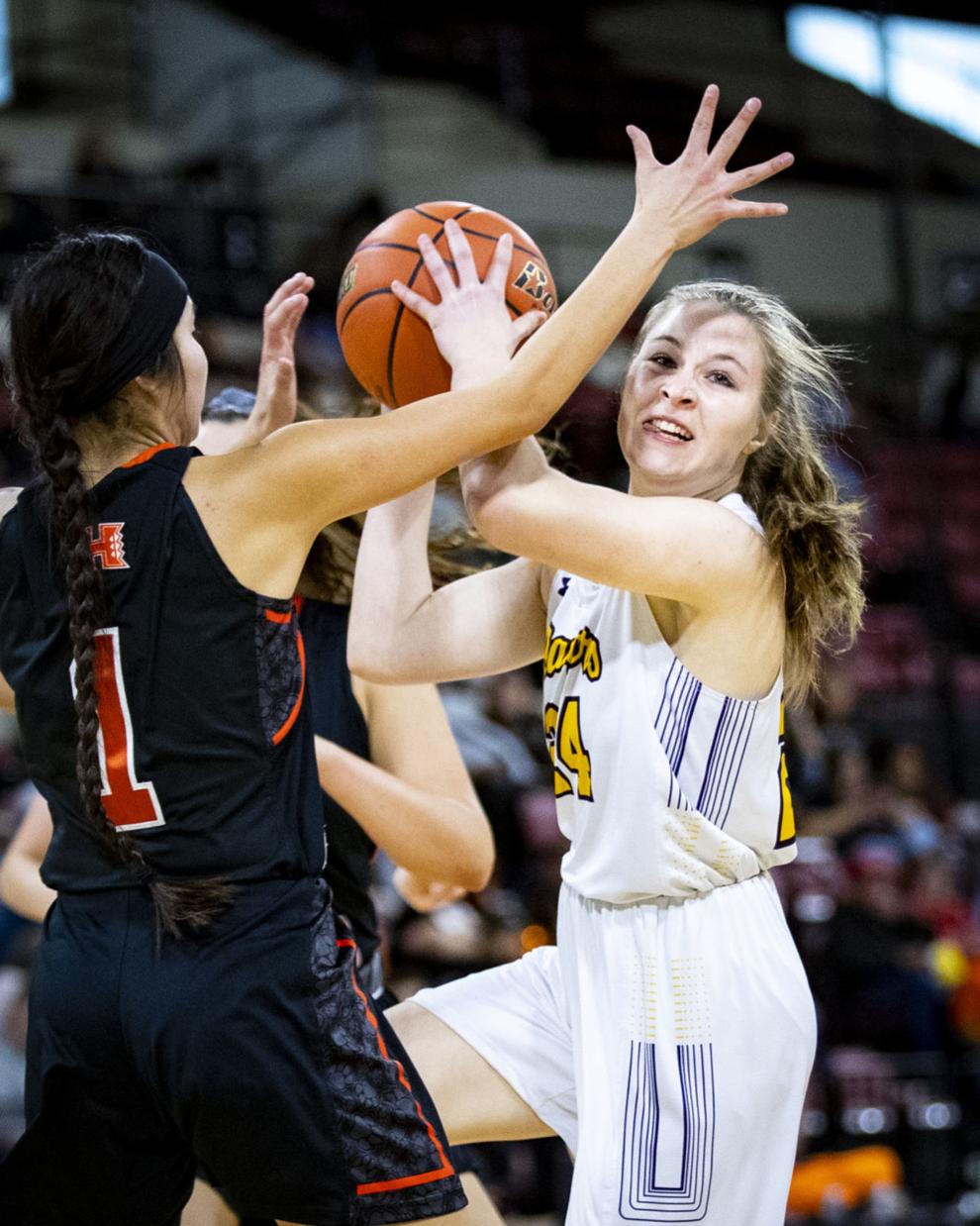 Hardin vs. Livingston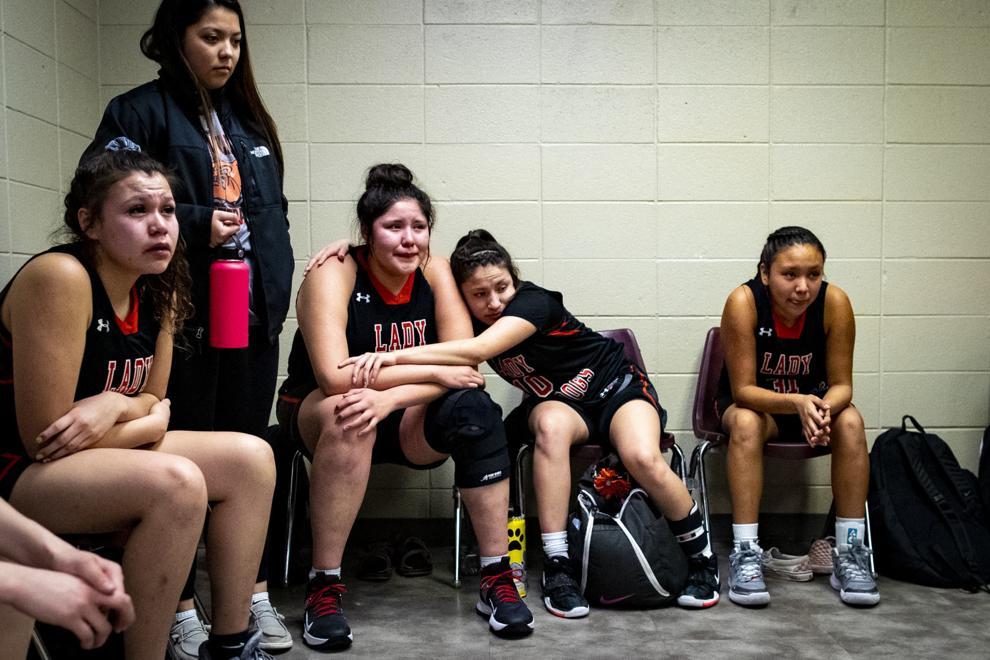 Hardin vs. Livingston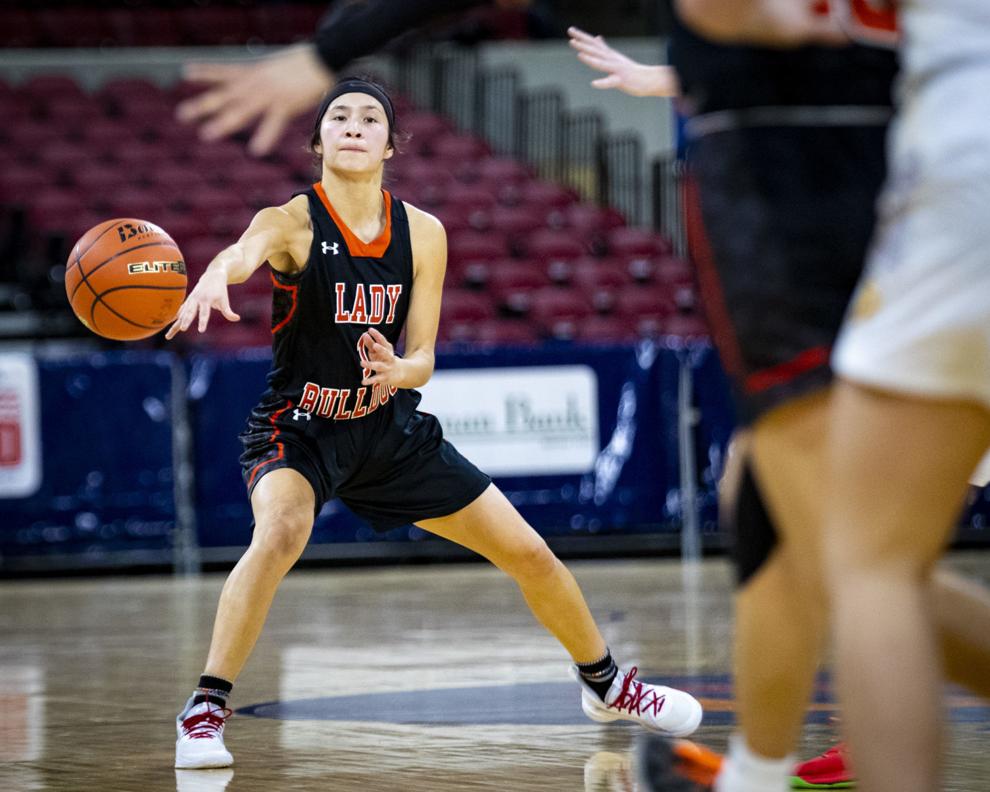 Hardin vs. Livingston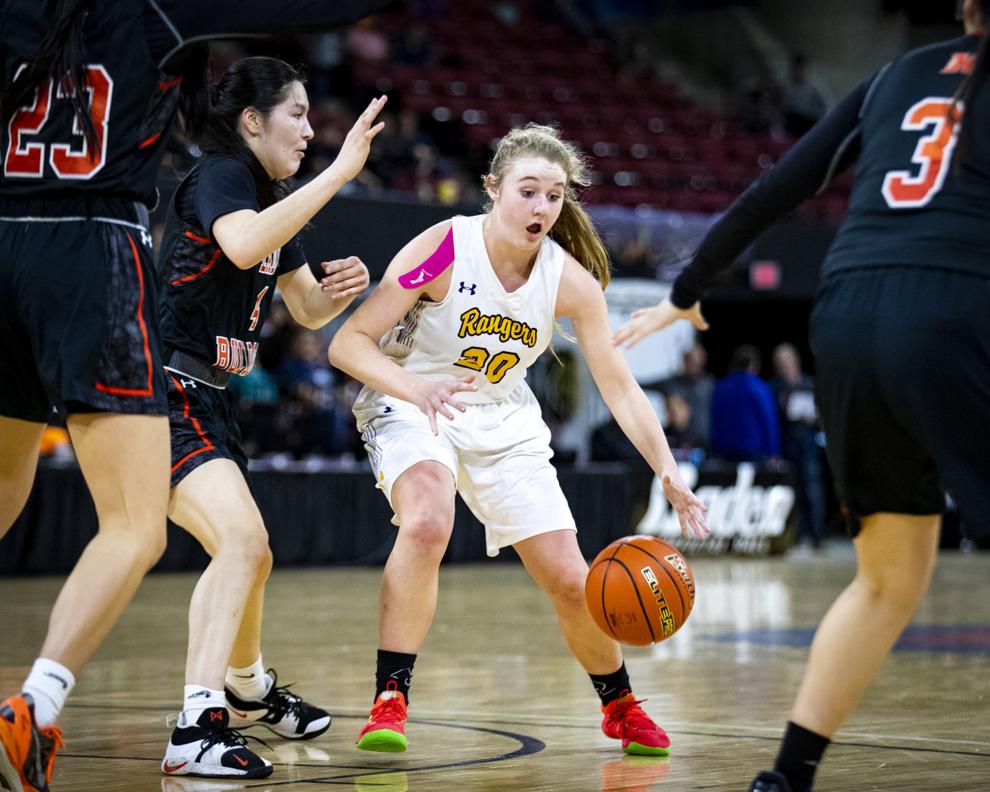 Hardin vs. Livingston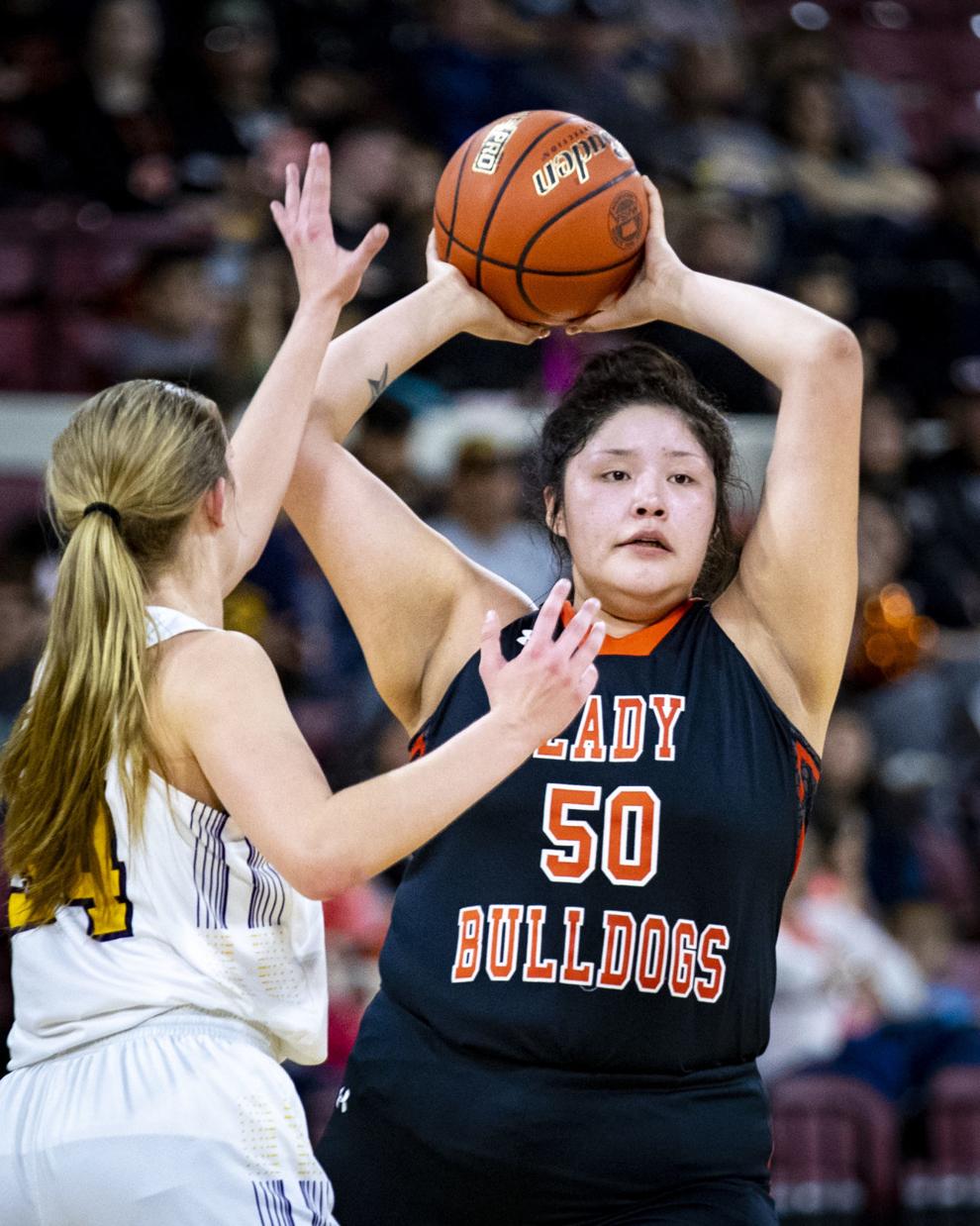 Hardin vs. Livingston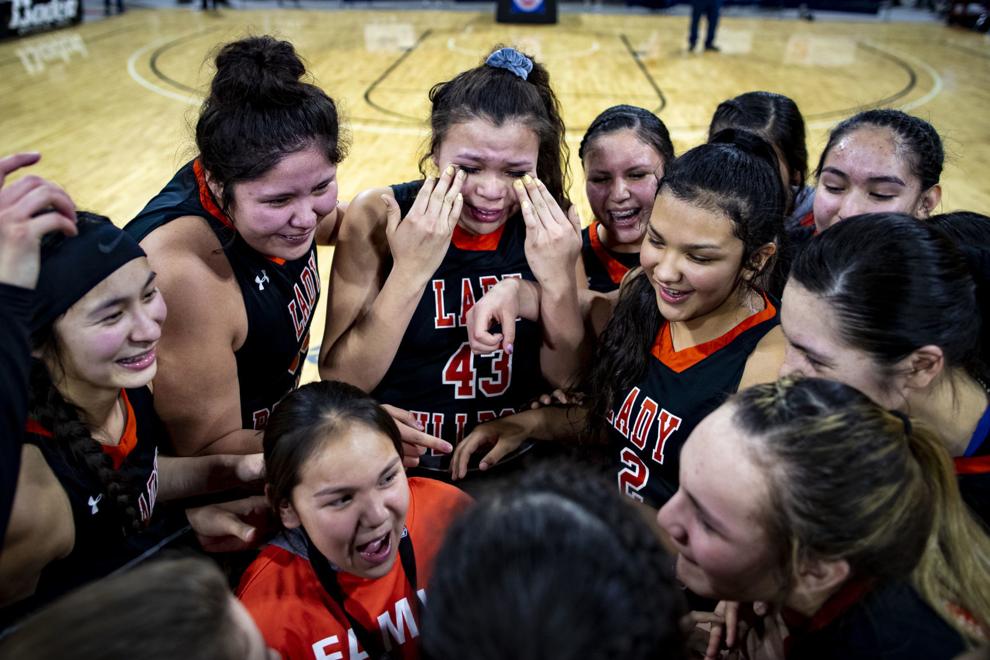 Hardin vs. Livingston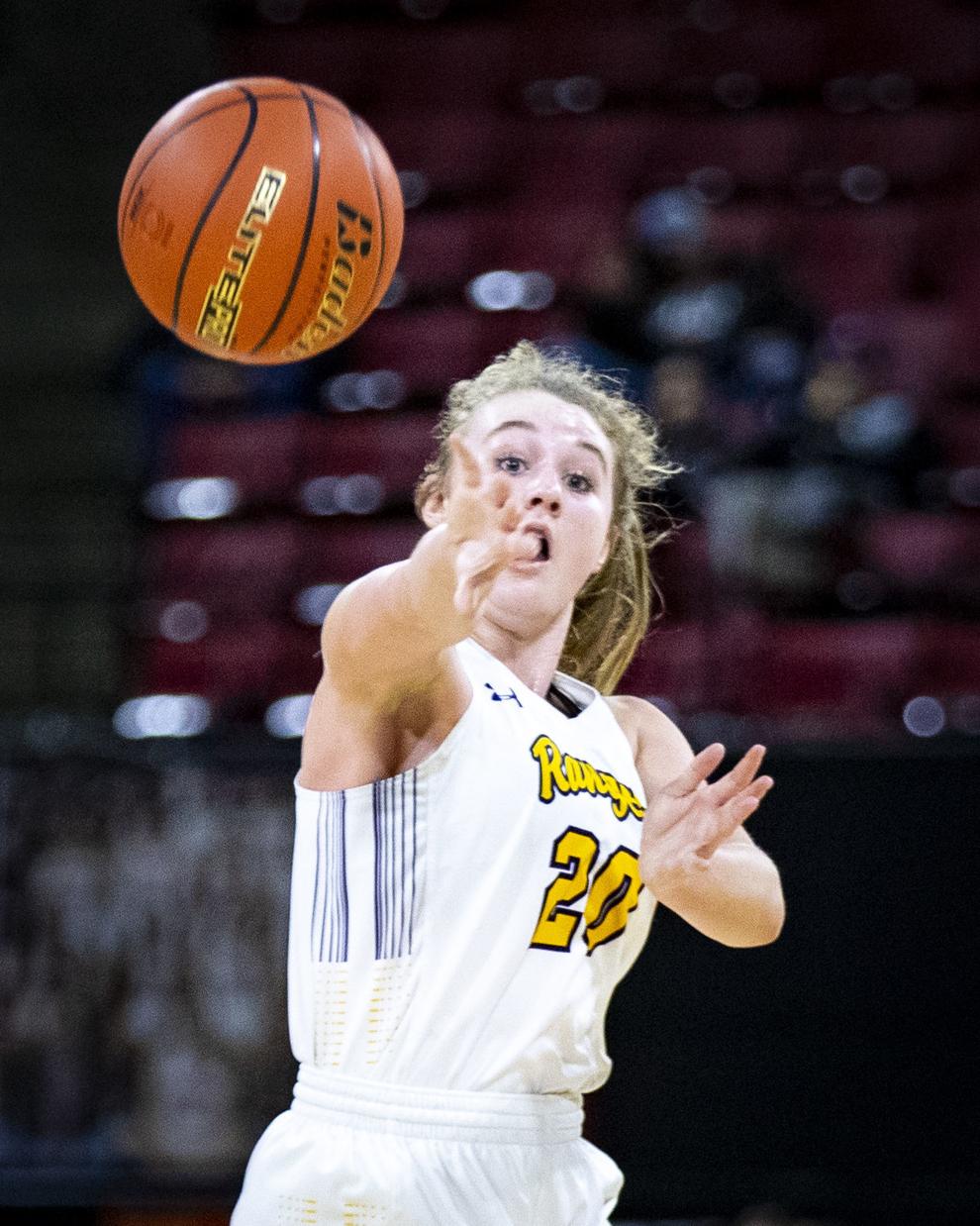 Hardin vs. Livingston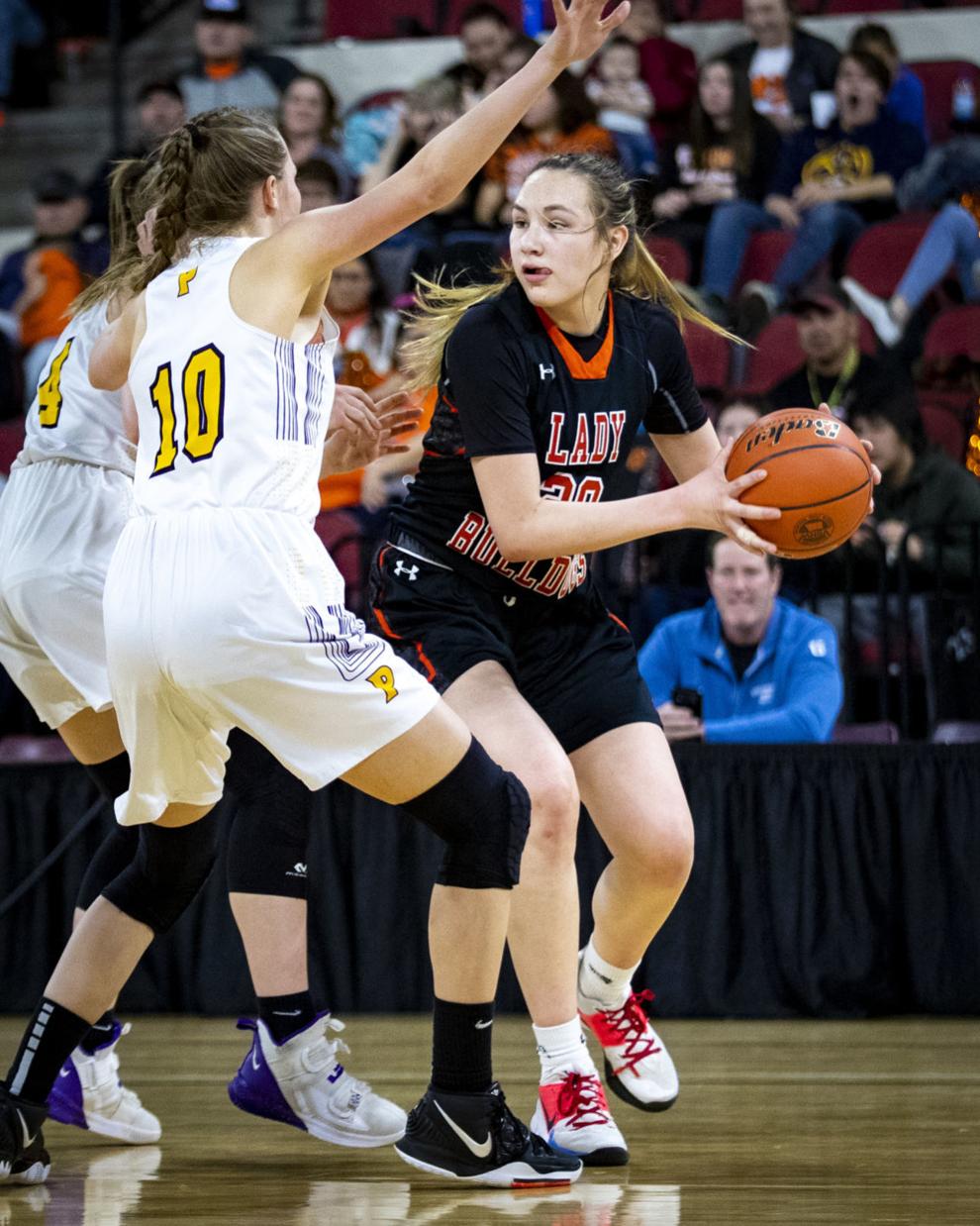 Hardin vs. Livingston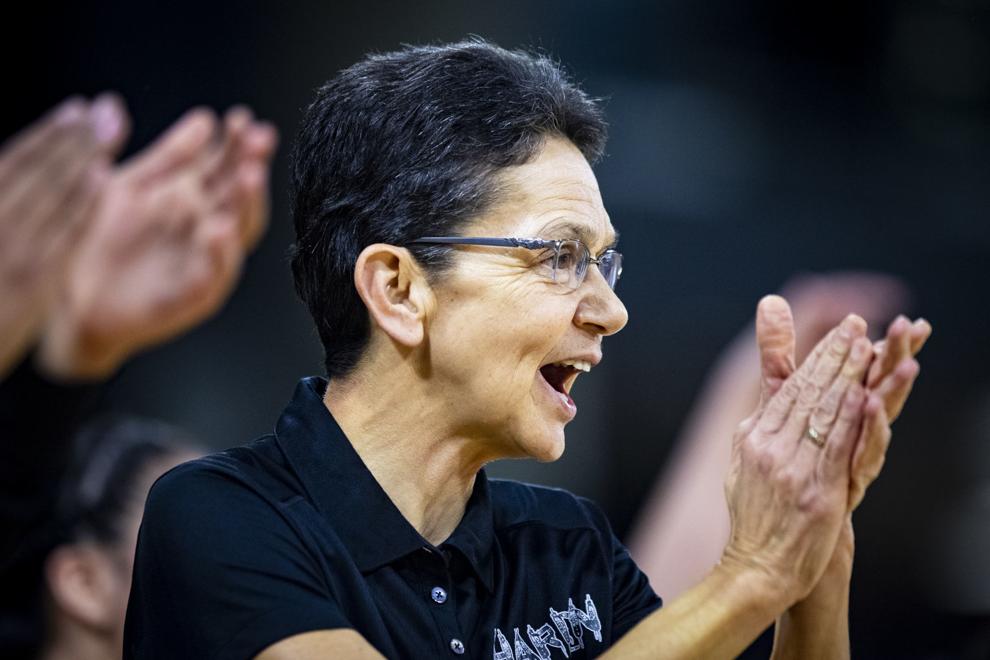 Hardin vs. Livingston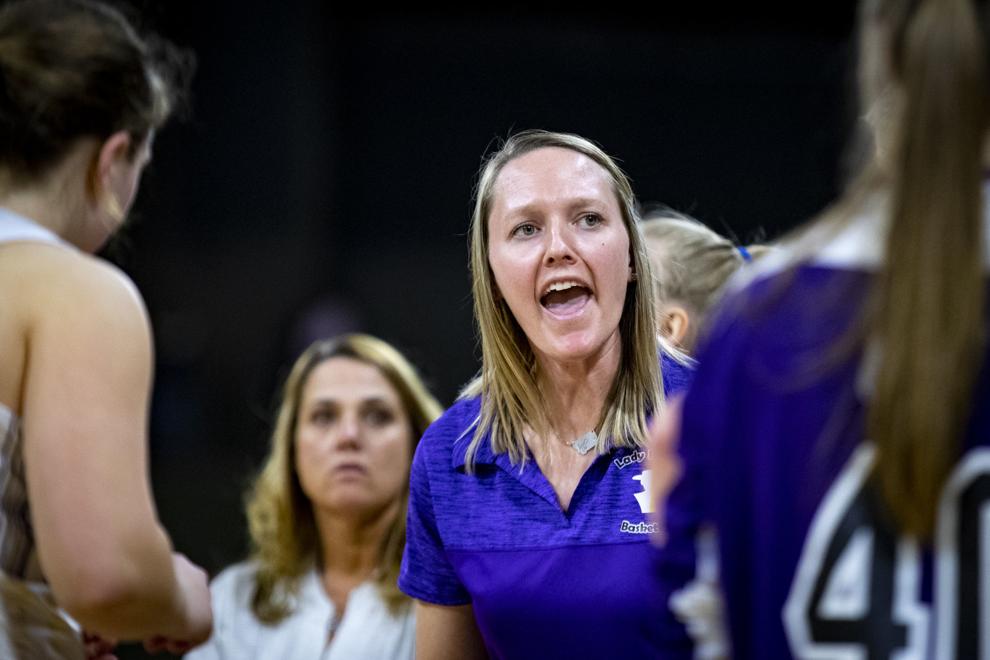 Hardin vs. Livingston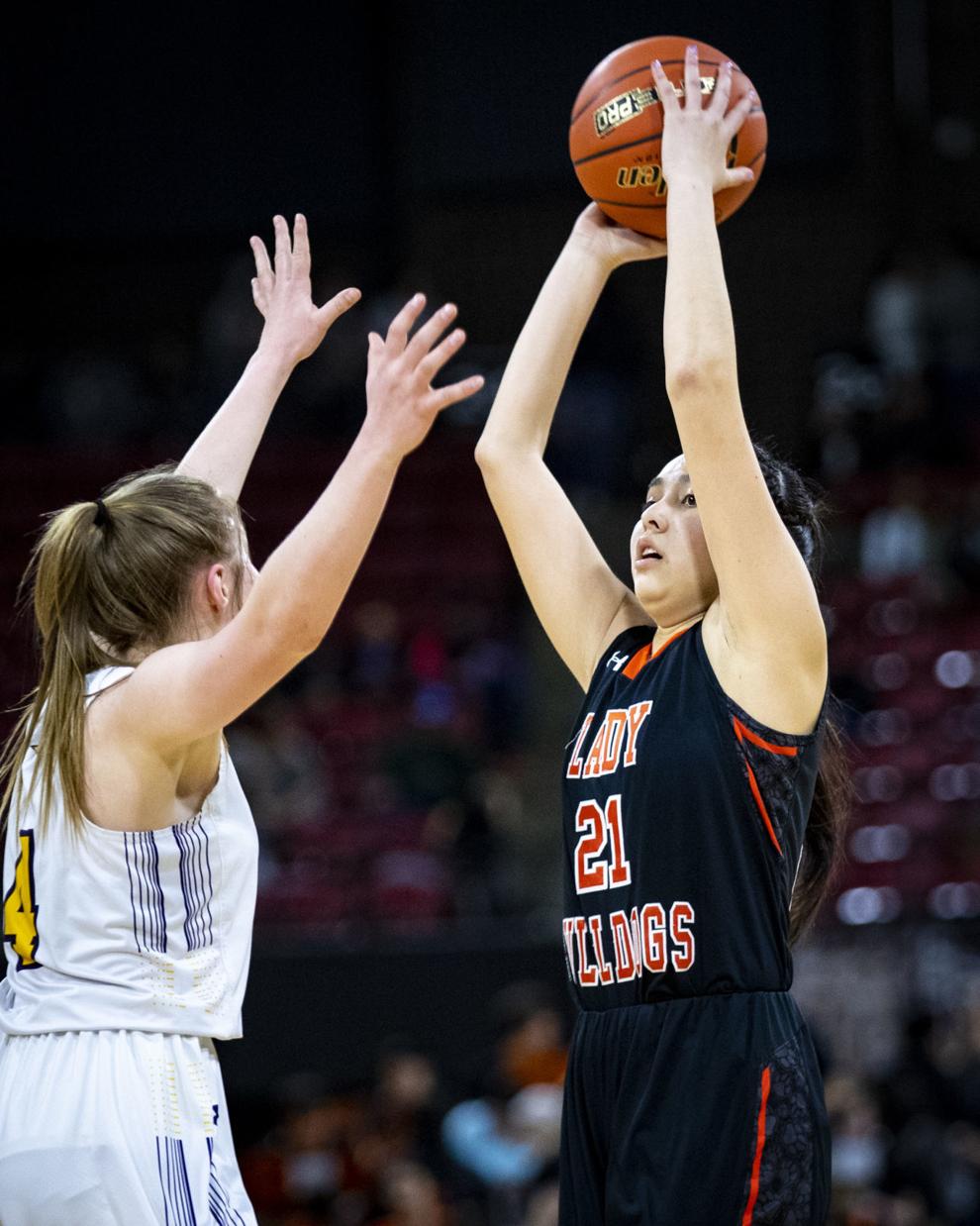 Hardin vs. Livingston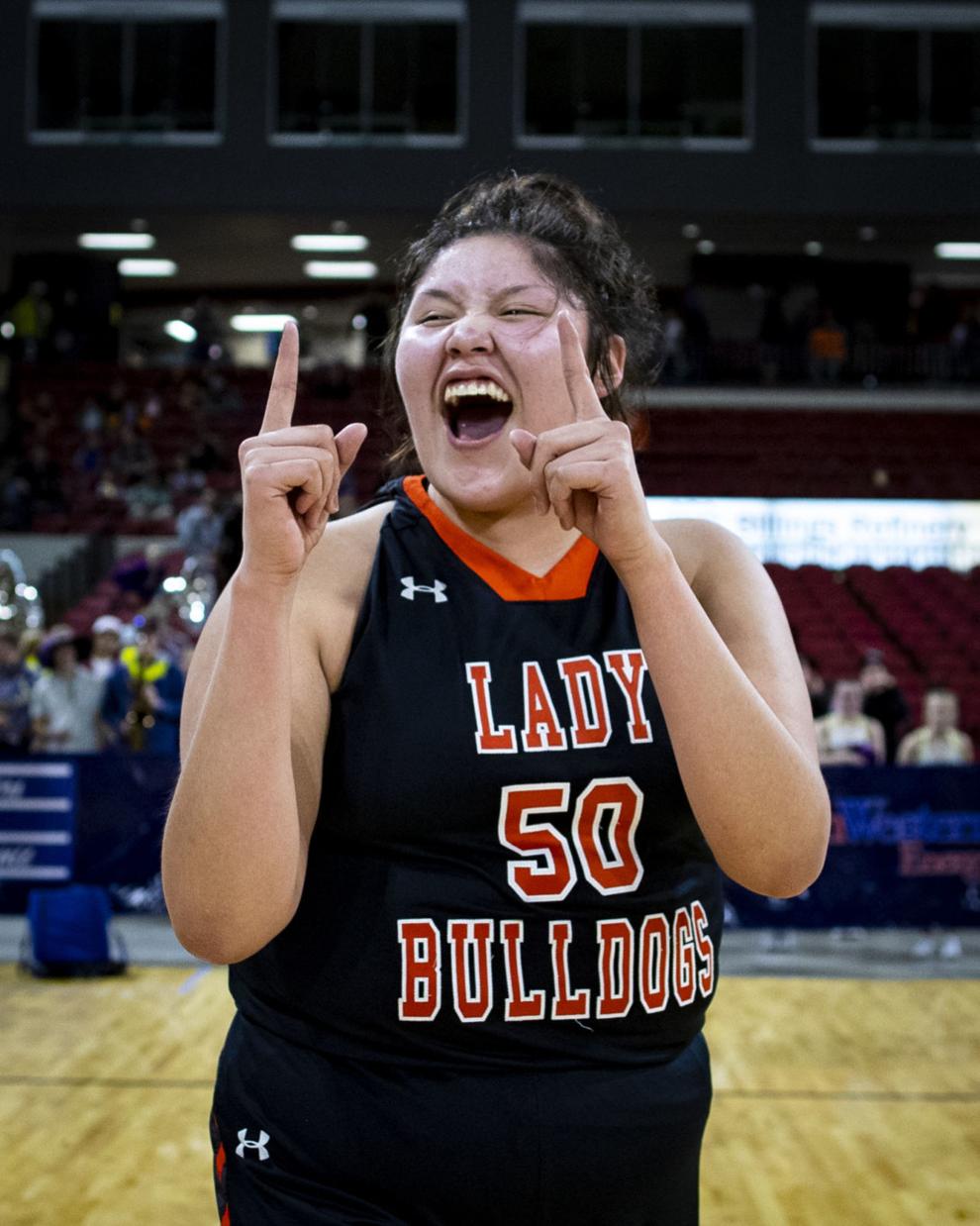 Hardin vs. Livingston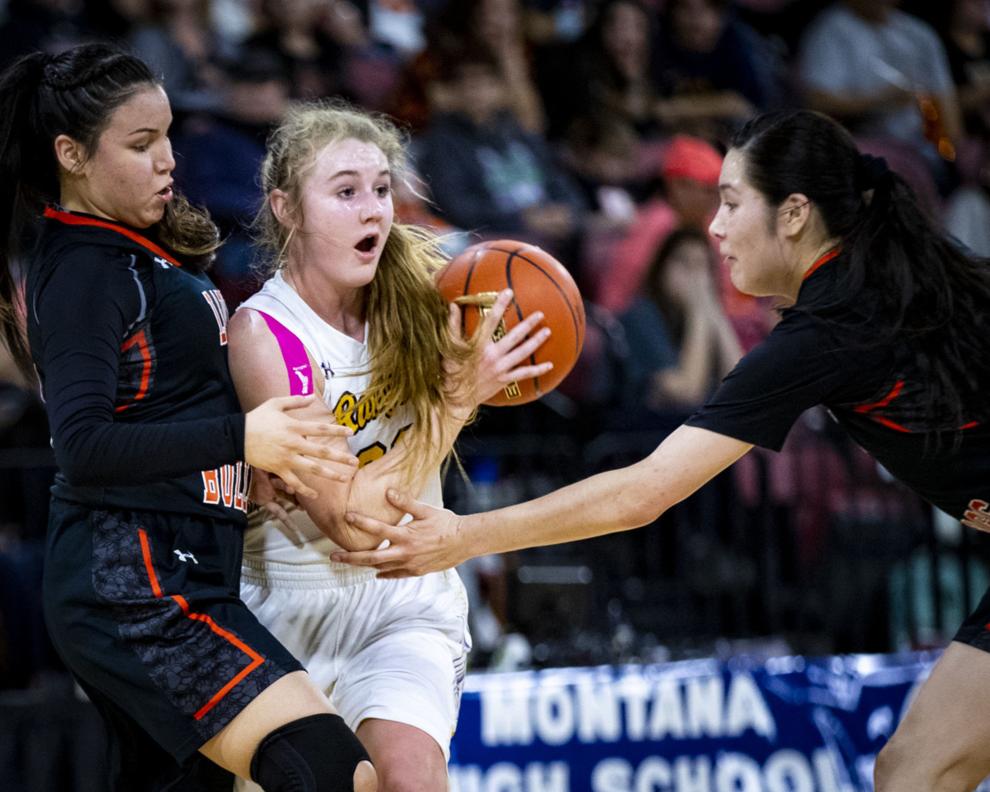 Hardin vs. Livingston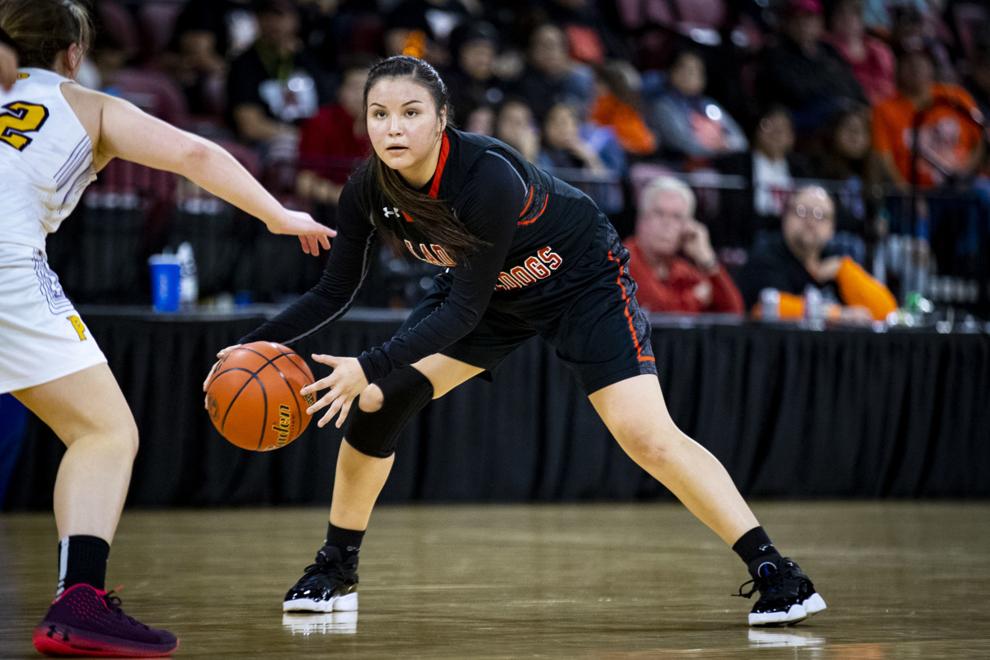 Hardin vs. Livingston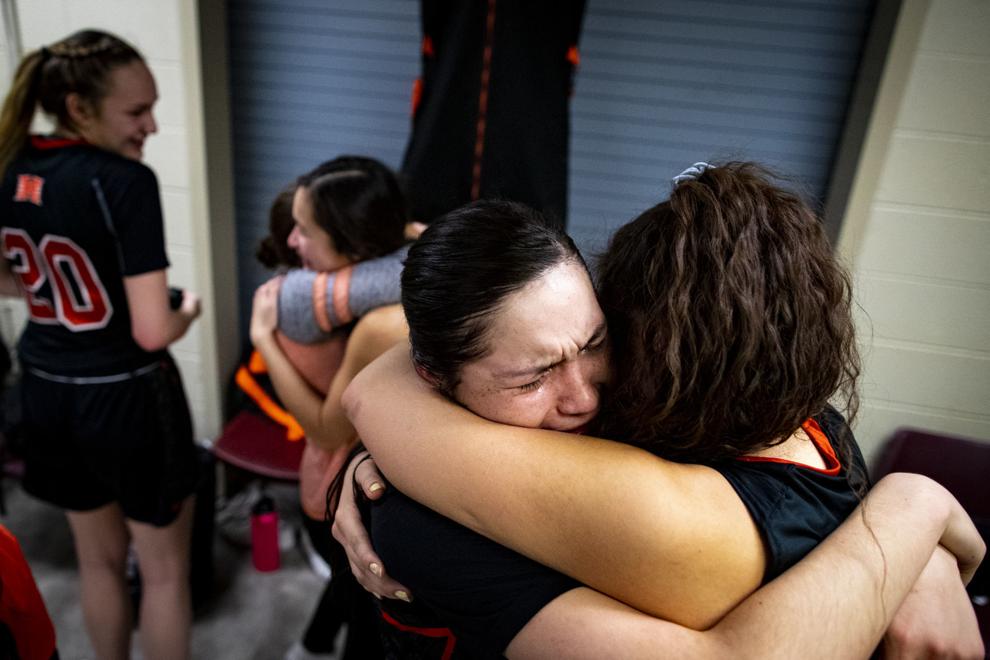 Hardin vs. Livingston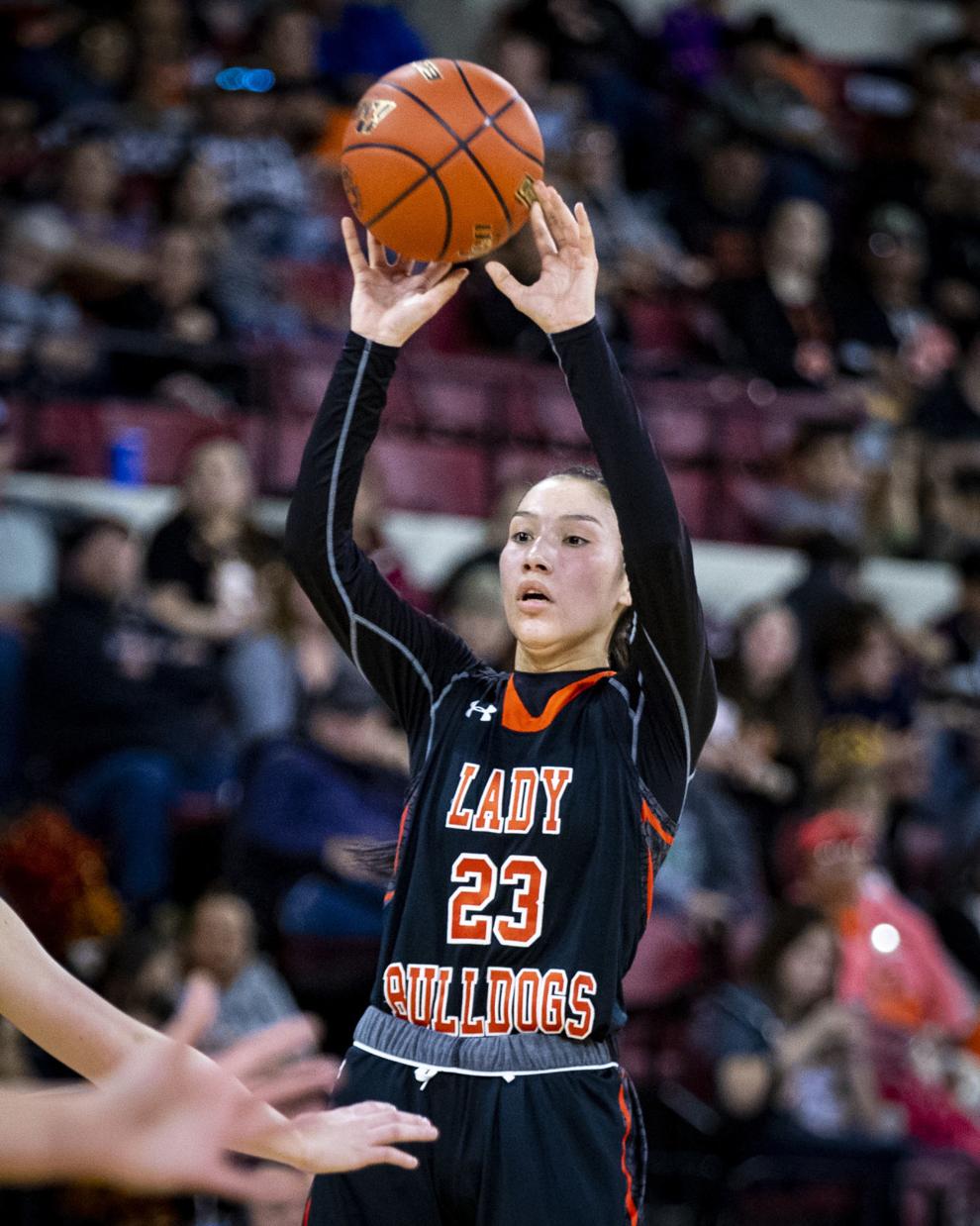 Hardin vs. Livingston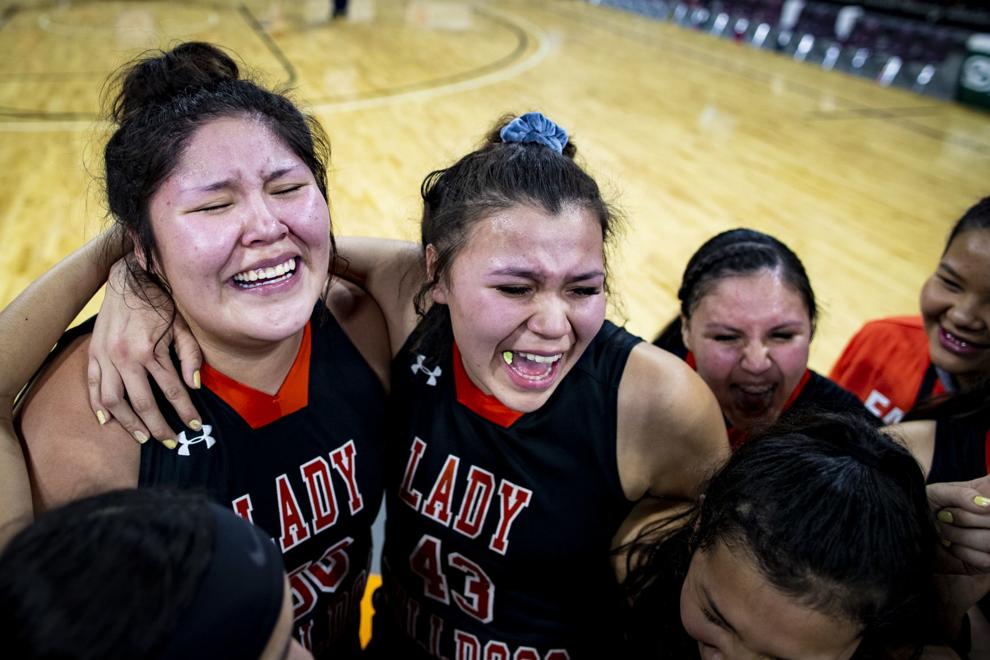 Hardin vs. Livingston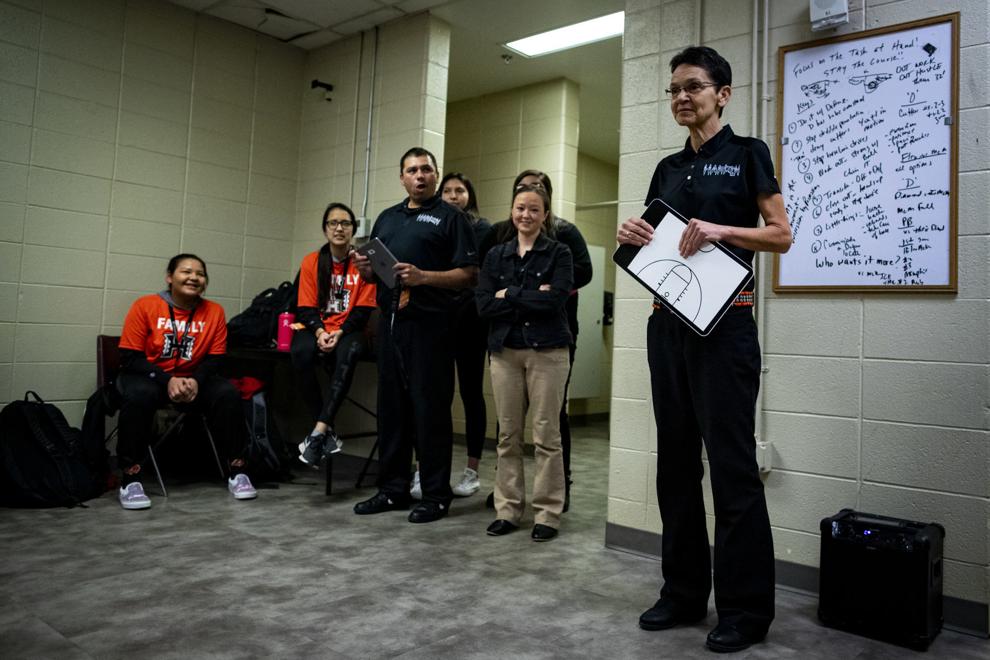 Hardin vs. Livingston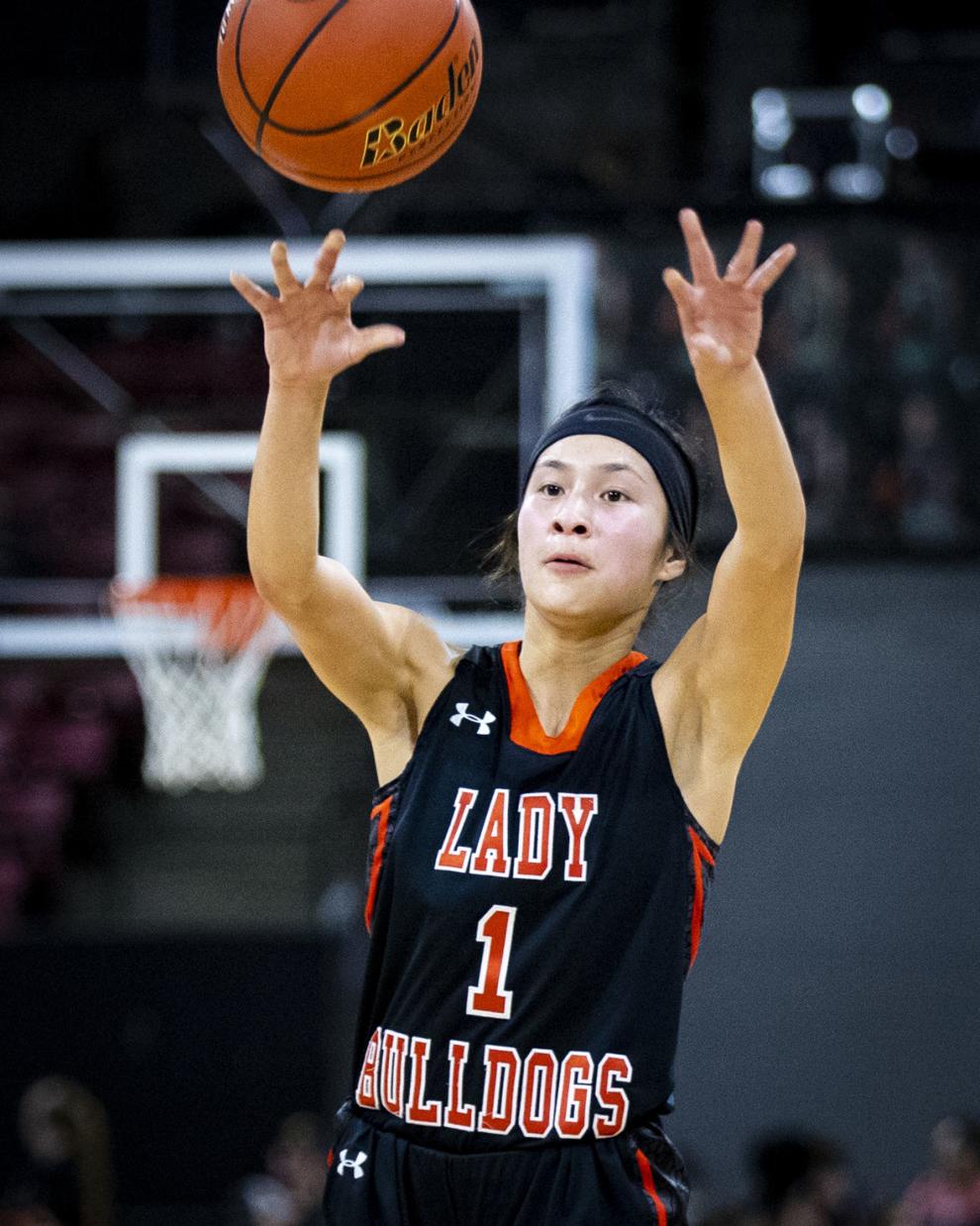 Hardin vs. Livingston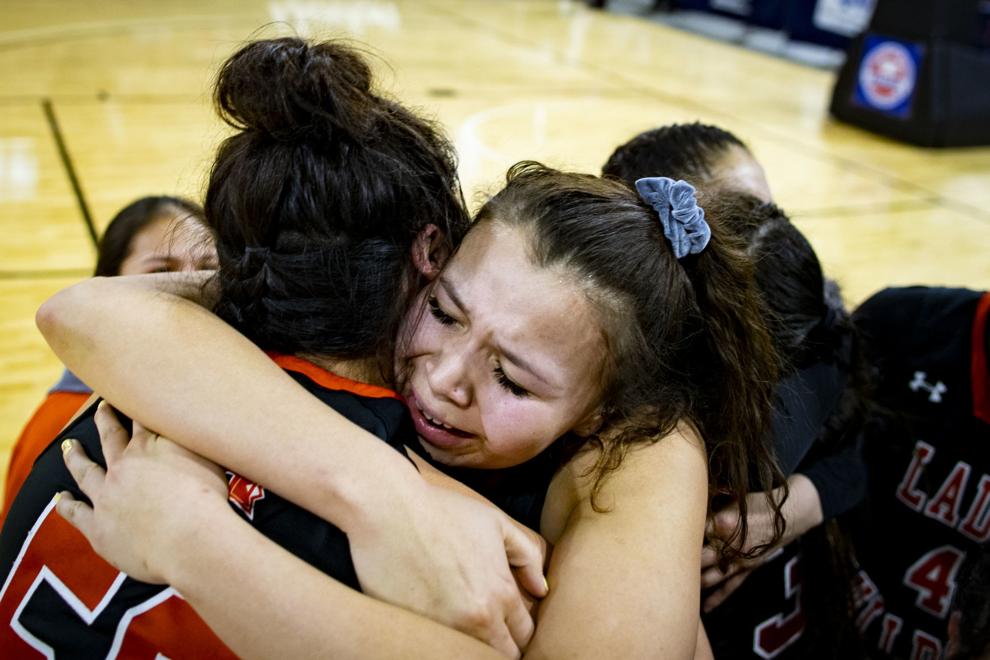 Hardin vs. Livingston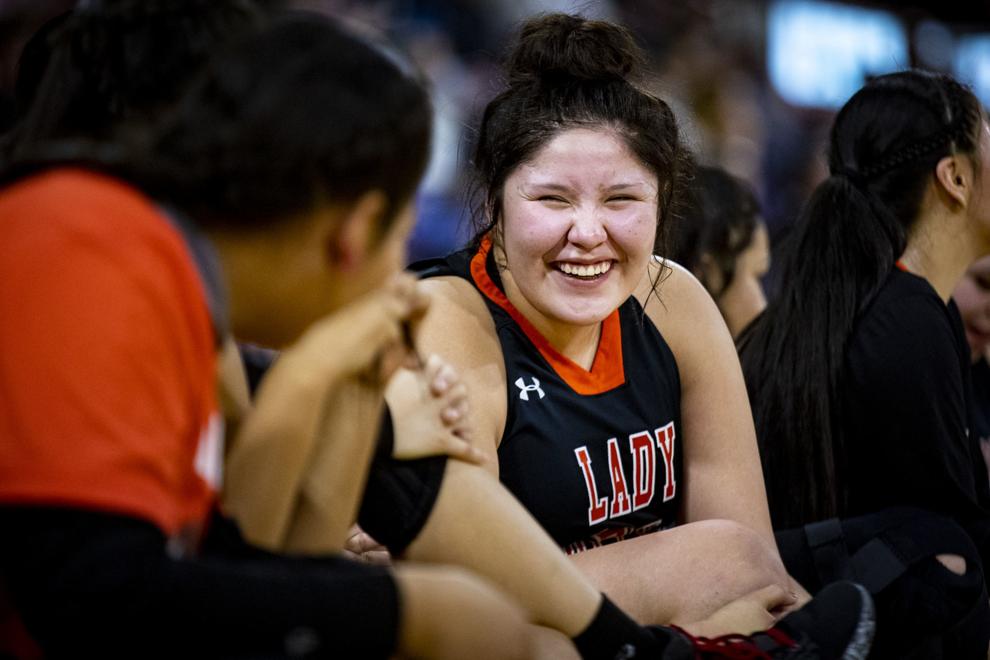 Hardin vs. Livingston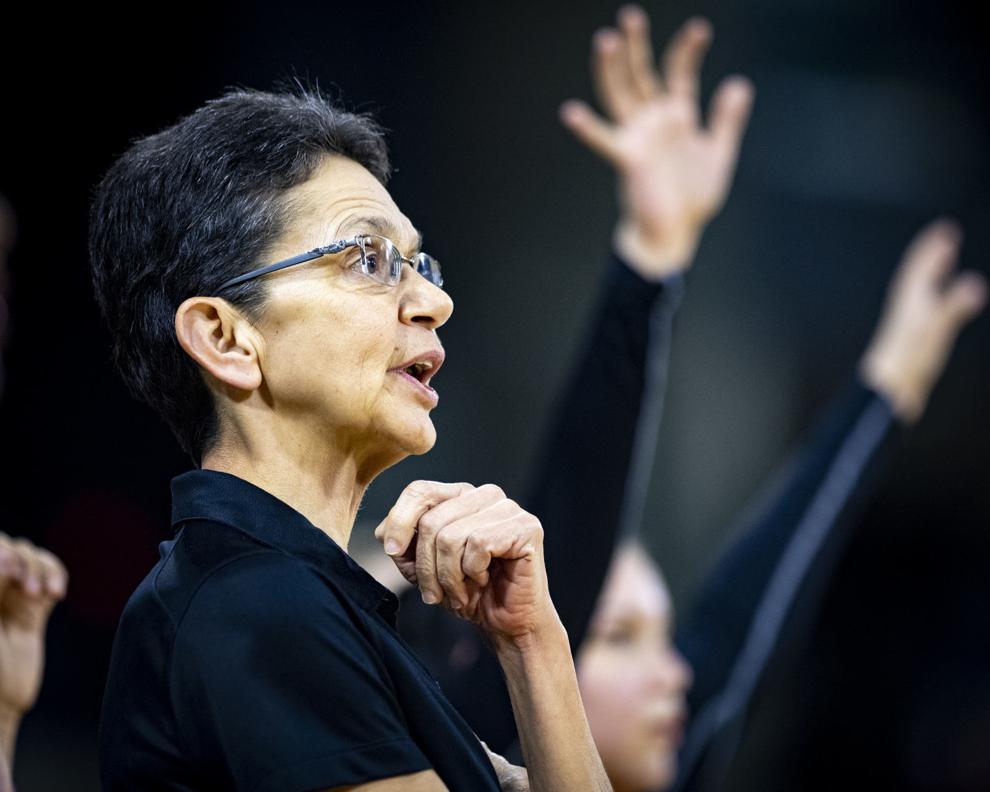 Hardin vs. Livingston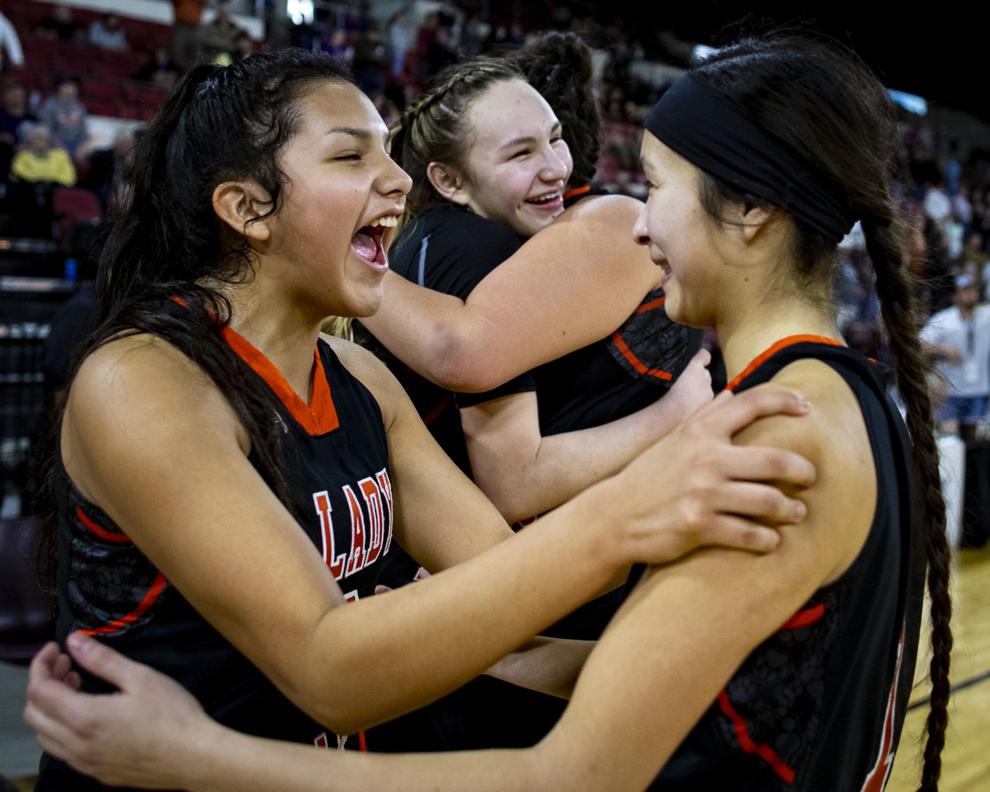 Hardin vs. Livingston