BILLINGS — Pressure is inevitable when you're a freshman tasked with a leadership role on a successful team. That's the role Bailey Finn has taken this season for the Big Timber girls basketball team.
"She's used to pressure," said Kim Finn, Bailey's mother and Big Timber's coach. "She tunes everything out."
Bailey has been one of Big Timber's best players this winter, and that might be underselling her impact. Her scoring, facilitating and overall strong play has helped the Sheepherders go from 13-12 last season to 18-0 this regular season. They are No. 2 in the 406mtsports.com Class B rankings entering the District 5B tournament, which begins Wednesday.
Bailey's ability to tune out distractions can be attributed to several factors, some certainly unseen. Perhaps the most important factor is one of the most visible spots on the court: the free-throw line.
Free-throw shooting did not grab Bailey's attention before she turned eight years old. That changed a little when her older brothers, Brent and Blake, entered an Elks Hoops Shoot free-throw shooting competition, even more so after Blake took first at nationals at the age of 9.
But Bailey entered the Hoop Shoot somewhat begrudgingly, mostly "because my brothers did it," she said. She needed another nudge to truly care about foul shooting.
She got it after her first competition at 8 years old. Bailey lost to her cousin, Sadie Filius of Havre, in the state round.
"I was very upset," Bailey said with a laugh. "The next year, when I was 9, I wanted to practice a lot and go to nationals and win."
That's exactly what she did. Bailey rolled through locals, districts and state to reach the regional Hoop Shoot competition in Rapid City, South Dakota, in March 2014. She won there, too, and advanced to nationals the next month in Springfield, Massachusetts.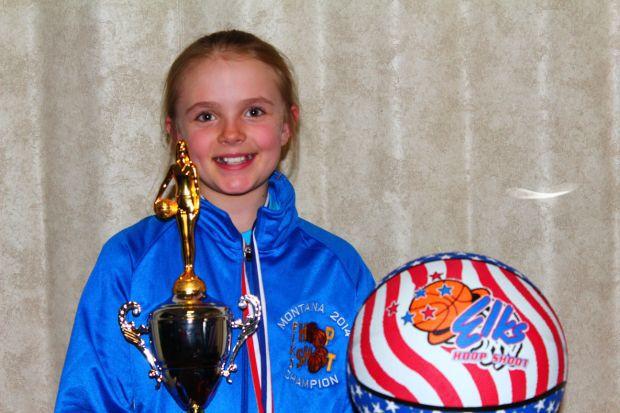 Her hands were sweaty and shaking during the final round, which featured more than 100 quiet spectators. Thanks to some deep breaths and her trusty routine (two left-handed dribbles, a half spin of the ball and a short pause holding the ball at eye level in a shooting position), she made 23 of 25 shots to take the title.
Bailey reached nationals the next three years (in Chicago each time) and earned her second championship in her final try at age 12. She brags to her brothers "all the time" about gathering more first-place trophies than either of them, she said.
"It was really fun and a great experience," she said. "It definitely taught you how, when people are watching you, to be able to focus on what you're doing and not care who's watching."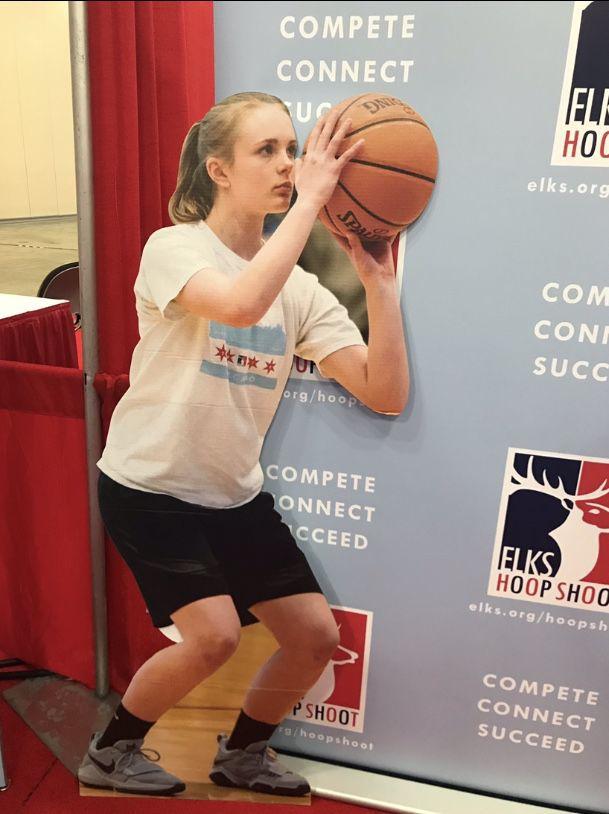 This season, Finn is averaging 16.6 points per game with a season-high of 27 (once against Joliet on Jan. 10 and again at then-No. 4 Whitehall on Jan. 31). She's shooting 82 percent from the free-throw line.
"I'm like, 'You shouldn't miss, Bailey,'" Kim said with a laugh.
Kim hardly views Bailey as a freshman because she's played with Big Timber's five juniors (Hailee Brandon, Ella Holman, Darby Johnston, Sam Moore and Lauren Neibur) since she was in first grade. The additions of Bailey and Glendive transfer Emily Cooley (a sophomore post) have sparked one of Class B's two remaining undefeated teams (No. 1 Missoula Loyola is the other).
"Our juniors and seniors are really great, and we're all supportive of each other," Bailey said. "I knew we'd play well together."
When Kim took over five years ago, Big Timber shot around 45% from the free-throw line. That figure has increased to 66% this season.
The Herders have a good chance to reach the state tournament for the first time since 2009, and a variety of factors have contributed to their breakthrough. As Bailey illustrates, the root of that success might be found at the charity stripe.
"We've won a lot of games making free throws," Kim said.