BUTTE — As the unique and maddening 2020-21 basketball season draws to a close, the postseason landscape is now less of a spec on the horizon and more of a reality … even if the physical location of a tournament has become a moving target.
Nevertheless, through the blood, sweat, hand sanitizer, games played in quieter-than-normal gyms, COVID stoppages, it's tournament time and this year – if all goes according to plan – we will have a state champ from each class instead of co-champions.
The unorthodox season has presented challenges that teams will likely, and hopefully, never have to experience again. Some squads have taken more time to find their rhythm due to a lack of continuity.
The goal, however, remains the same: play your best ball come tournament time.
I've decided to have some fun and divided a few of Southwest Montana's standout teams up into three categories. Anyone from each category has the potential to spoil another team's season-long dream of a state title on any given night. Again, this breakdown is limited to teams within The Montana Standard's coverage area.
Teams to beat
This category is self-explanatory and an obvious starting place in Southwest Montana is the Dillon boys. The Beavers (10-0 Southwest A, 13-0 overall) are currently in the process of putting the finishing touches on an unblemished regular season. The No.1 team in Class A boasts a very balanced offense led by Cole Truman's nearly 13 points per game. Connor Curnow, Jace Fitzgerald and Callahan Hoffman are right behind him averaging 10.6, 8.6 and 7.3 points per game, respectively. No matter who steps up offensively on a given night, coach Terry Thomas points out that everyone goes out and competes hard on defensive end.
"We've worked hard to earn it," Terry said of the Beavers' undefeated season. "But in the postseason, everything starts all over again. We have to make sure we take things one possession at a time and make sure we don't overlook anything. Any team can beat anyone on any given night."
Before losing two in a row, the Butte Central girls had won seven in a row. The Maroons (6-2, 10-3) still sit atop the Southwest A, but if they don't take care of business this coming weekend against Hamilton and Frenchtown they could fall as low as fourth. With such high stakes, these upcoming games actually might be a nice tune-up for the divisional tournament. Central also gets Ella Moodry back from injury, which will provide some added depth.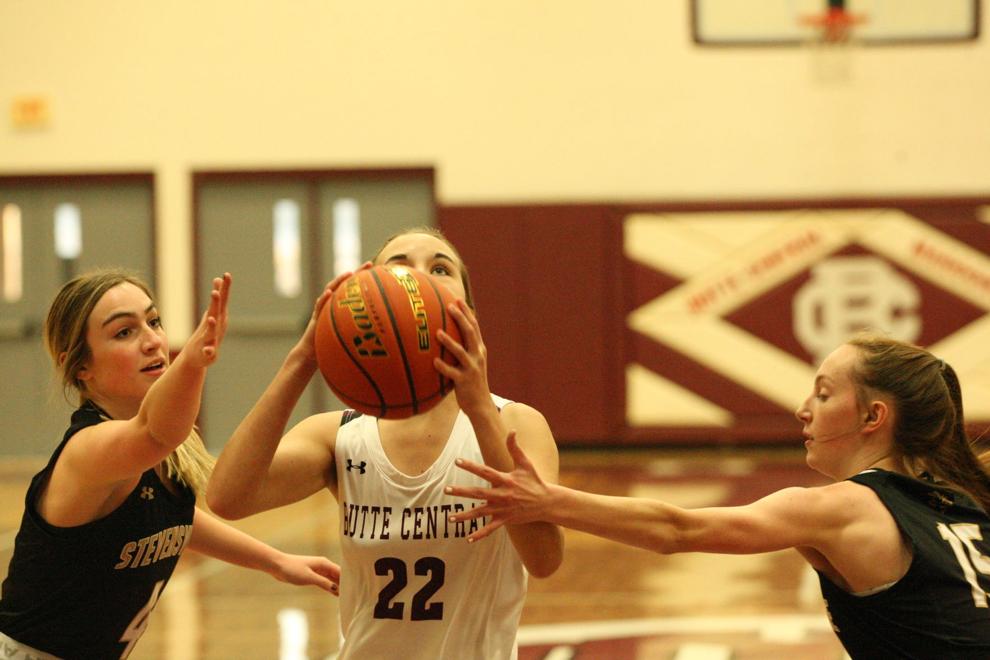 "Where you finish in this conference really makes a big deal," said Maroons coach Meg Murphy. "We'll be crossing over to the other side with the Western (A). So (in divisionals) our No. 1 plays their No. 4 and vice-versa, and the 2's and 3's go battle against each other. Obviously you want to finish first because playing a four seed helps a little bit. But Columbia Falls is darn good and Browning is up there. Ronan and those teams are pretty solid. Whitefish is actually a sleeper team that people have to watch out for.
"So, Friday and Saturday, those are big games and that prepares you a little bit for the tournament as oppose to maybe having won and sat back this week and not played as hard as we should have."
After defeating Class A East Helena on Tuesday night the No. 8 Deer Lodge boys are 10-2 overall and playing as well as any team in Class B. After a scare against Anaconda, a game the Wardens won by two points, they have won five games in a row by at least 18 points.
The Anaconda girls have been in the top-10 of Class B for most of the year and recently wrapped up the 6B title after beating Missoula Loyola in overtime last Thursday. The Copperheads have a tendency to demoralize teams with their suffocating defense. They have not allowed a team to score over 68 points all season, and have only allowed 60 or more points twice. When you can play lock-down defense, you can stay within striking distance in any game.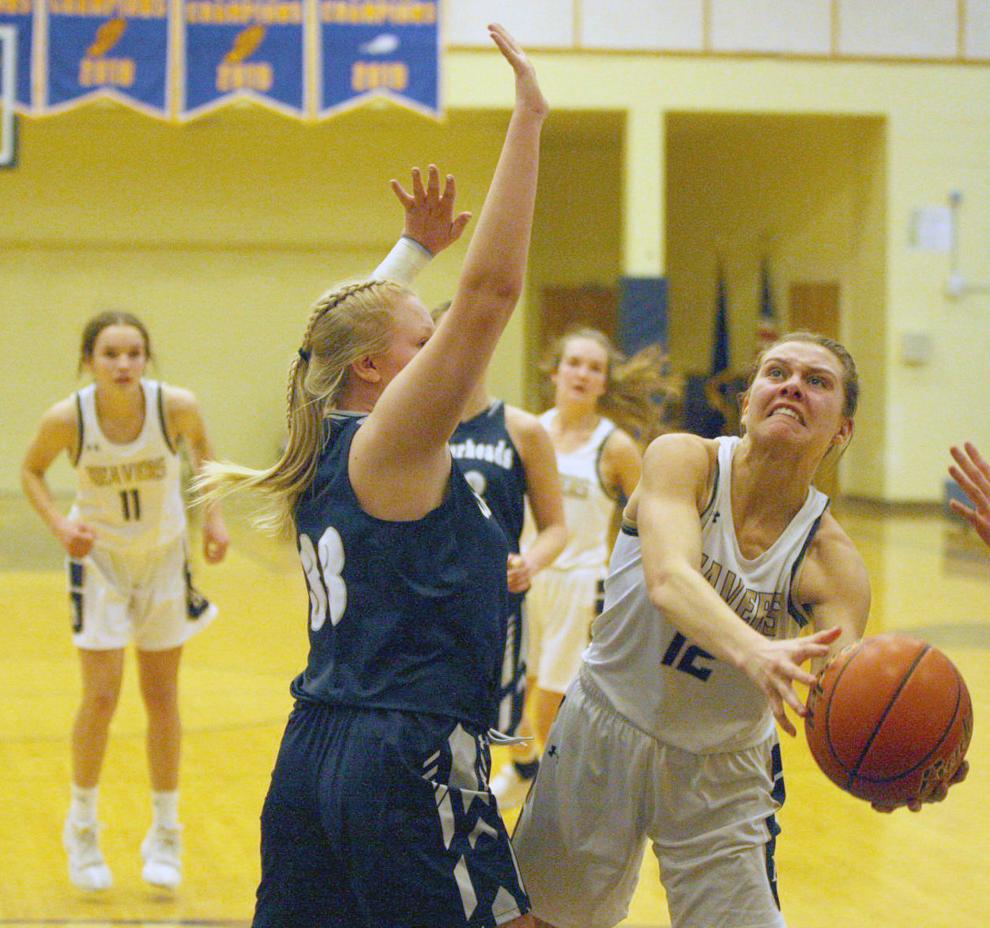 Class C's No. 6 boys team, Twin Bridges has shredded the competition all season long, except for Manhattan Christian. As is the case in most seasons, anyone in this part of the state must get through the Eagles if they want to have a shot at a state title. The Falcons lost to them by 19 in late January but coach Josh Keller points out that there are matchup advantages that Twin can exploit, should it face Manhattan Christian again. They key will be, as it often is in high school basketball, ball security.
"Some of the things that we went into that game – we game-planned to take away their 3-point shooters and they really did a good job, and made us pay," Keller said. "By the time we were able to make some adjustments we were so far down that we were just playing scramble basketball. To beat them, you're going to have to have a gameplan work and play your style of basketball. If you're caught behind and you're playing that fast tempo, up-and-down game, that's what they're great at and they're probably going to beat you.
"But we've got a size advantage on them and they did a great job neutralizing that with their press. We have to take care of the ball. We had 23 turnovers against them last time."
Keller said that if they are able to get a few stops defensively, that will also hinder Manhattan Christian's ability to effectively set up its press.
Dark horses
To me, a dark horse is a team that may have struggled during some portion of the season but is playing its best basketball right as the postseason approaches.
One could make the argument that as defending state co-champs, the Butte Central boys should be categorized as a team to beat. After last season's success, the Maroons (4-4, 8-5) certainly have a target on their back. After a COVID pause to begin the season, Central stumbled out of the gates, winning two of its first six games. But after a one-point loss to Class B Manhattan, the Maroons won six of their next seven games with the only loss to No. 1 Dillon.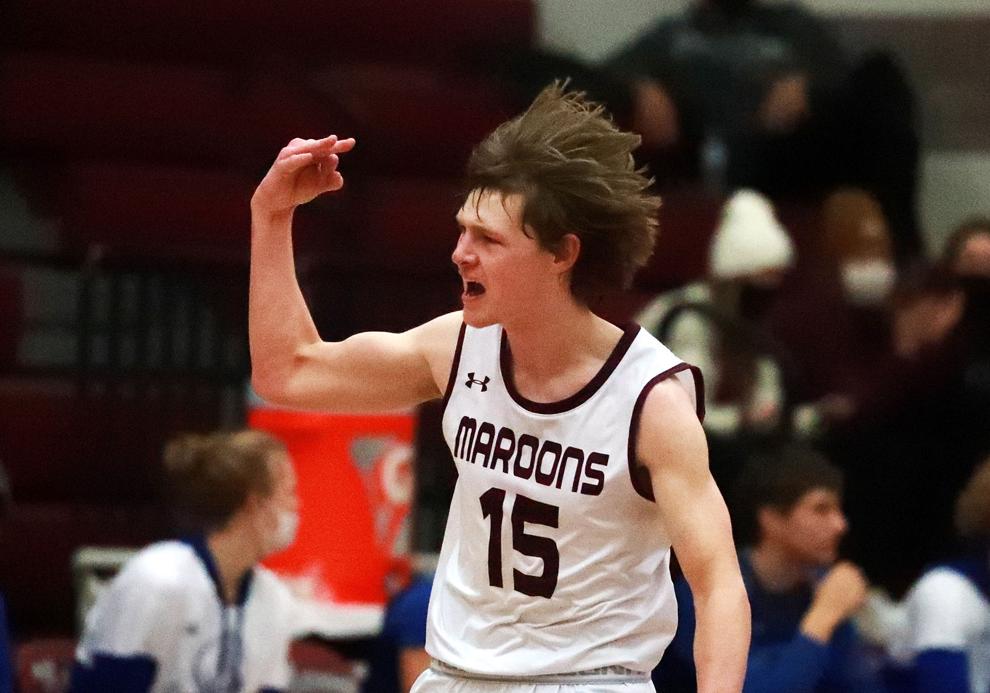 "It's a great time to be playing our best," said Butte Central coach Brodie Kelly after Saturday's win over Corvallis. "We're in an absolutely dog fight right now with four teams for the 2-5 seeds. And they all matter, so every game is coming with a lot of pressure right now."
The Jefferson girls have been solid all year, but until recently the Panthers (5-3, 9-4) were without a signature win. After losing to No. 1 Big Timber by 30 early in the season, Jefferson showed improvement during the rematch, which it lost by just eight points. Following a narrow victory over a struggling Manhattan team the Panthers have flipped a switch. After defeating Whitehall 67-63, they put Class B on alert with a decisive 58-45 victory over Anaconda on Tuesday night.
After Tuesday night's overtime victory over Helena High, the Bulldogs (6-4, 6-4) have a sturdy grasp on the No. 3 spot in the Western AA. They've only been blown out by two teams; Kalispell Glacier, a loss that Butte avenged with a 60-52 victory earlier this month, and Missoula Sentinel, the No. 1 team in the state. Not even a recent COVID stoppage could derail Butte, which has won three straight games since returning from the pause.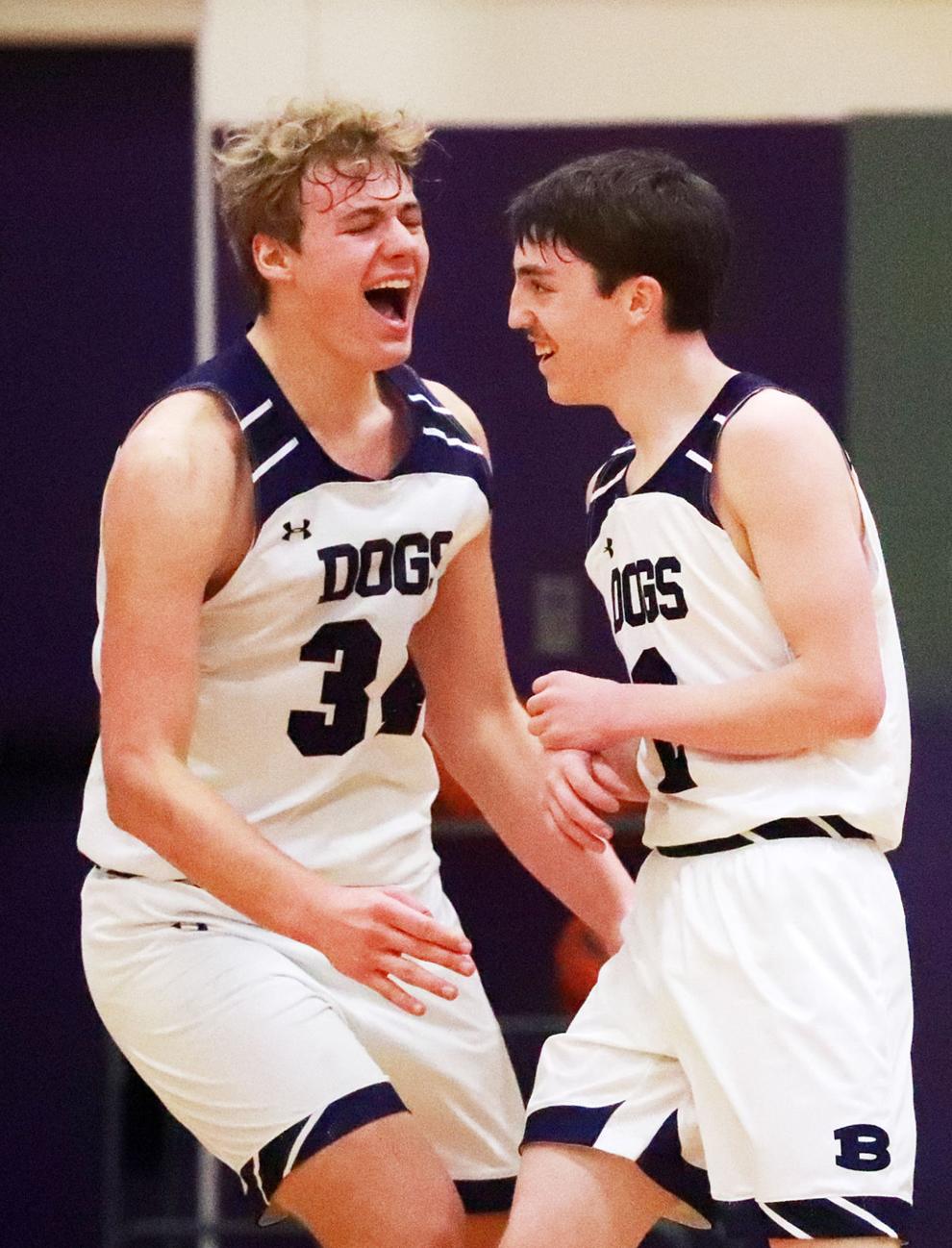 "There's just a lot of parity right now in AA," said Butte coach Matt Luedtke. "You take away Sentinel, who's undefeated at 10-0, and Hellgate. But even Hellgate, we beat them for three quarters here and then just kind of gave them the game. We're pretty close to being in second place right now, but we're pretty happy with being in third.
"I think the kids are starting to believe that there's really nobody that we can't compete with in the (Western AA), and you know the teams in the West are obviously very good. The (Eastern AA) also has a few good teams over there, but I feel like the kids are really coming together and starting to figure things out."
The Ennis girls have only lost to undefeated Manhattan Christian this season. The Mustangs 50-41 loss to the Eagles on Feb. 5 was the closest a team has come to beating Manhattan Christian all season. The only reason the Mustangs fall into the dark horse category, and not a team to beat, is because they have been outside of the top-10 in Class C for most of the season. So even though the Mustangs are putting together an outstanding season, they're still flying under the radar.
After a COVID stoppage and a 1-3 start to the season, the Ennis boys have won six out of seven. Even more impressive has been the play of Brand Ostler and Ian Swanson, who have been playing out of their minds since late January. Since Jan. 28, Ostler has averaged 20.2 points per game, including a 33-point outburst against Shields Valley on Saturday. During that same period, Swanson has averaged 21.8 points per game, including 26- and 27-point outings in his last two games.
"They've been playing out of this world," Ennis coach Jared Smithson said Saturday after the Mustangs' overtime win. "We're playing good basketball. We're not playing our best yet, but we're playing great basketball. They still haven't quite reached that potential, but they're playing great. They have more inside them, though, I can see it."
Wild cards
The Jefferson boys are a young team. The Panthers are truly a wild card, in that; despite what their record might indicate, they can beat anyone on any given night. The Panthers (3-3, 5-6) have proven that just in the past week. On Feb. 11 they beat Manhattan, Class B's No. 5 team. The next day the Panthers beat a struggling Whitehall team by just one point before losing to a then 2-8 Anaconda squad by 25 points on Tuesday night. The sophomore- and junior-laden Panthers will be poised for deep tournament runs next year and the year after, but they are still a dangerous team for any Class B to face during this postseason because of their strong defense. Like any young team, they just need to take care of the basketball and score with more consistency throughout all four quarters.
"Against Anaconda we were 0-for-14 from the field in the third quarter," said Jefferson coach Anthony Connole. "So we can't have that. It was the second and third time this season where we had only three points in a quarter. It happened in Three Forks as well. Our defense is pretty dang good. (Anaconda) just shot the ball really well. We had guys in people's faces and their shots were just falling, and ours were not. Our defense is always pretty solid, and if your shooting team shows up we can be pretty dangerous."
The Whitehall girls are actually much closer to a team to beat than the 8-5 record would indicate. The reason that the Trojans are a wild card and not a dark horse is because it is often one bad quarter that leads to their demise. After taking down Anaconda earlier in the season, the Trojans have been on the verge of notching another signature win but haven't quite finished the job. Against No. 1 Big Timber, they led 42-39 after three quarters before the Sheepherders went on a 29-10 run during the final period. Earlier in the season, Whitehall played No. 6 Missoula Loyola pretty much even, except for a lopsided second quarter. Against Class C powerhouse Manhattan Christian it was the same story: played very competitive basketball except for one bad quarter. Against the Eagles it was the third quarter during which the Trojans were outscored 24-12.
"We're missing way too many wide-open layups," said Whitehall coach Mecklen Davis. "And we're not hitting free throws. The good teams hit free throws and they make open shots. If we can start knocking those down, I think it'll give us better odds to win games when we're playing against some of these higher-ranked teams."
With a one-two punch of Jada Clarkson (17 points per game) and Brynna Wolfe (12.9 points per game), Whitehall is not a team you want to face, especially if the Trojans can make the necessary improvements before the postseason arrives.