MISSOULA — Andrew Rush stretched out his arms in excitement as he ran down the straightaway alone Saturday at the state cross country championships.
The St. Ignatius senior erupted with glee when he crossed the line as the first finisher in the Class B boys race at the University of Montana Golf Course. He and the Bulldogs exploded in excitement a little while later when they found out they had won the team championship.
They had just captured the program's first individual championship and first team title on the cross country course. On top of that, it was the first state title for any St. Ignatius team since the boys basketball team in 1956 and just the second state crown in school history.
"I can't even explain it. I'm on cloud nine. It's so unbelievable," St. Ignatius coach Chris Eichert said. "I'm proud of how determined they are. Last year, they wanted to win this, and so they made up a plan. All summer long, they logged the miles and they didn't give up. They worked incredibly hard all season long and just had this determination about them. It's so very cool."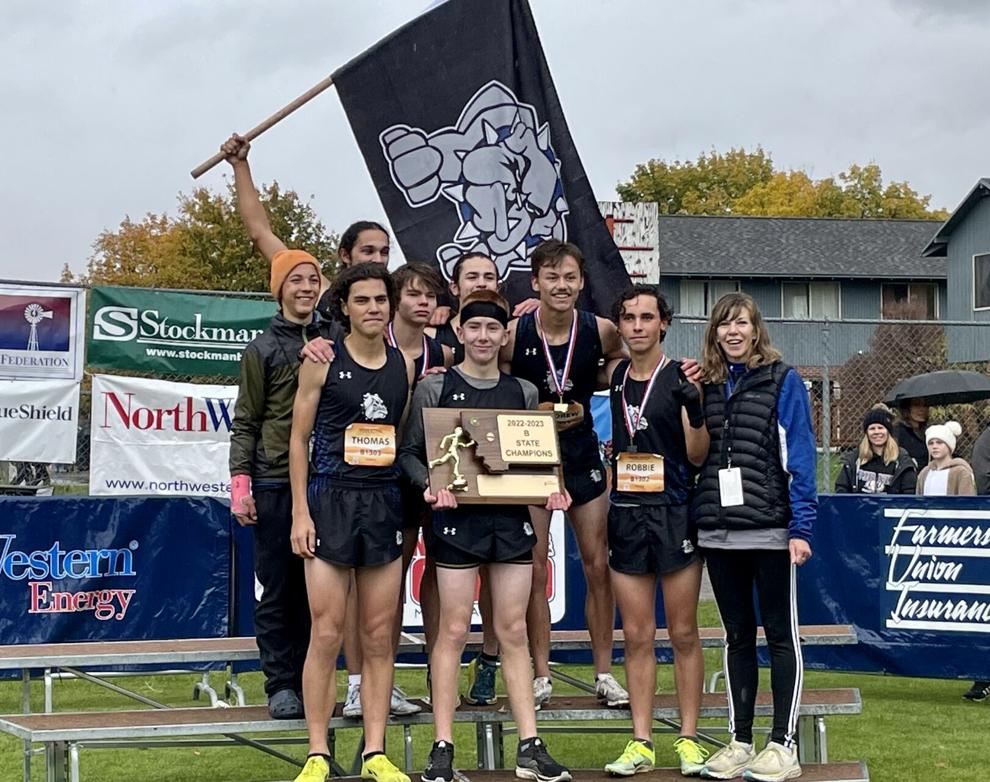 Rush was one of the top runners in the state throughout the season and proved he was the best by breezing past the competition to win in 16 minutes, 15.6 seconds one year after he missed the state meet because he broke his ankle. While he's dreamed of winning an individual title since his freshman year, the team title has a special meaning because of the teammates' bond.
Rush didn't have to wait long to see a fellow Bulldog cross the finish line. Sophomore Robbie Nuila was about 19 seconds behind in second place. Senior Zoran LaFrombois finished in seventh to give the Bulldogs three all-state placers. Senior Thomas Nuila took 17th and sophomore Harlon Leishman was 36th, giving St. Ignatius a team score of 63 for a 49-point win.
"I think what made our team so special is — sorry, I'm getting a little emotional — we're not just friends, we're like brothers in a sense," Rush said, tears running down his cheeks, "We do more than just run with each other. We hang out all the time. We do a lot of stuff together. I think that's what makes this team so special. It means the world to me"
Three Forks (112) took second place, while Jefferson (129) was third. Three Forks had three all-state runners in senior Beau Johnston (eighth), sophomore Bryon Fanning (ninth) and senior Garrett Golding (10th). Jefferson had two all-state runners in junior Luke Mest (11th) and sophomore Dominic Hurlbert (13th).
Other all-state runners were Columbus junior James Plymale (third), Florence sophomore Kyler Harris (fourth), Columbus junior Elias Vesbach (fifth), Glasgow senior Reed Larson (sixth), Wolf Point junior Peyton Summers (12th), Joliet freshman Auston Schellig (14th) and Cut Bank junior James Greene (15th).
Girls
Renae Parker hadn't run in a race since Aug. 27 until she laced up her shoes for the state cross country championships.
The Jefferson senior had been diagnosed with a stress fracture in her left fibula, a stress reaction in her left tibia and tendinitis in her left leg after the first race of the season. She rehabbed her way back, was cleared to compete last week and ran past the competition by winning the Class B girls state title in just her second race of the year.
Parker pushed through the pain to finish in 19:13.2 after taking second place last season. She was nearly 10 seconds ahead of second-place finisher Natalie Wood of Sweet Grass County. Wood finisher her career second at state twice, third once and sixth once.
"I was nervous for sure," Parker said. "I was thinking there's a possibility that it was going to break. I hadn't really been running that much before, so I was basically running off guts and everything, so that was a little stressful.
"The first mile, I felt so good. It was a bliss beyond this world. I was enjoying myself, kind of goofing around. I was splashing in puddles and touching the tree leaves. The second mile, I was like, 'OK, should probably try to push myself a little bit.' It's surreal. I'm just so thankful. I can't believe it still. It doesn't feel real at all."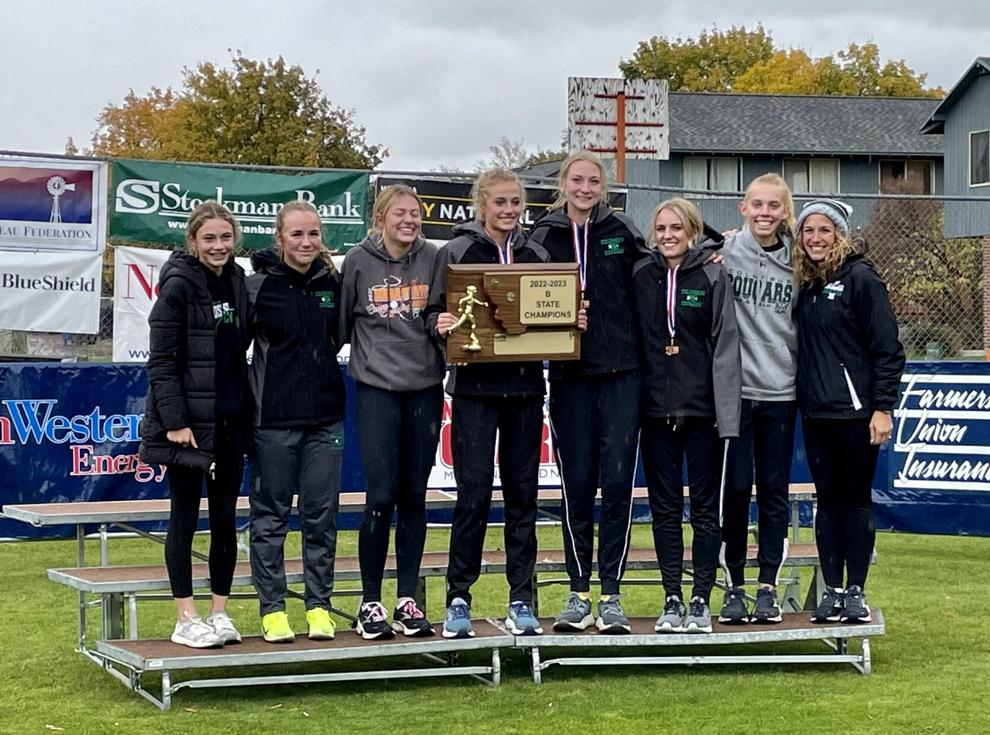 Columbus won a tight battle for the team title in its second year of having enough runners to compete as a team without needing to co-op. The Cougars tallied a team score of 91, beating out second-place Manhattan (96) and third-place Red Lodge (130).
Columbus had three runners earn all-state honors. Senior Kelsey Plymale placed fifth, senior Makenzie Sheils took 12th and senior Adeline Smith was 13th. The Cougars' two other point-scoring runners were freshmen Addi Eaton (25th) and Nyali Browning (36th).
"Our goal this year was to at least get a plaque," Columbus coach Jennifer Crago said. "We have a diverse team with four seniors and three freshmen. I knew my girls were strong, but we knew there's a lot of competition out there. We came into today and decided we're going to lay it all out there and see where the chips fall. So, this is pretty impressive for us. It's mind blowing."
Other all-state runners were Glasgow sophomore Tanae Baker (third), Glasgow junior Emily See (fourth), Huntley Project freshman Avery Gerdes (sixth), Thompson Falls senior Ellie Baxter (seventh), Manhattan sophomore Ella Miller (eighth), Thompson Falls eighth grader Aubrey Baxter (ninth), Red Lodge senior Brayli Reimer (10th), Broadwater senior Justene Santi (11th), Shelby eighth grader Aeris Stewart (14th) and Jefferson freshman Hannah Stevens (15th).
Frank Gogola is the Senior Sports Reporter at the Missoulian. Follow him on Twitter @FrankGogola or email him at frank.gogola@missoulian.com.