BILLINGS — Joe Sullivan spent the first two weeks of the Montana fall sports season in quarantine.
Sullivan, a Kalispell-based official, stayed at home for 14 days because his daughter and grandson were exposed to someone with COVID-19, the disease caused by the novel coronavirus. His quarantine ended last Thursday, days after he found out his daughter and grandson had both tested negative.
Sullivan, 67, will begin his 16th season as a referee this weekend, and choosing to return wasn't easy.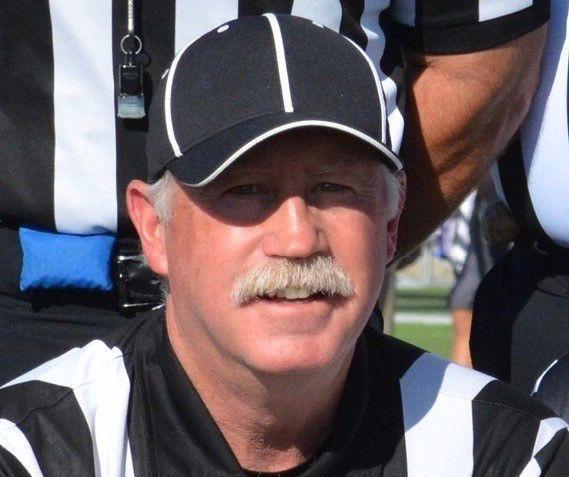 "Toughest decision I've had to make since coming to athletics," Sullivan told 406mtsports.com. "I just hope to God that whatever procedures are in place keep me, players, coaches and game management officials safe."
Sullivan and other fall sports officials have struggled to find hope. Some have criticized counties and the Montana High School Association for their referee guidelines, or lack thereof. Not every official is concerned about the potential health consequences of COVID-19, but the disease can take its toll in other ways.
Officials have spent years grappling with an existential crisis. The last thing they needed was a pandemic.
"We're in a shortage of officials across the state. Trying to recruit and retain officials, that's been an ongoing issue," said Vince Gundlach, a Miles-City based official and the principal of Custer County District High School. "We were having trouble with that before the coronavirus. I really don't see the coronavirus helping that situation out."
'We'd like some answers'
The MHSA's fall sports plan includes two pages of guidelines for officials. The rules were designed to cover officials in every fall sport (cross country, football, Class AA and A golf, soccer and volleyball), but the MHSA acknowledged that adjustments might be needed depending on the sport. As a result, the guidelines are broad and leave almost every decision up to individual officials.
The referee uniform guidelines mainly provide suggestions: long sleeves and pants are allowed, as are air horns, gloves and electronic whistles. Some officials have experimented with electronic whistles, but few are using them, according to the officials who spoke to 406mtsports.com for this story.
One of the only reasons an official would use an electronic whistle is if he or she couldn't physically blow on a manual one. That would have been the case if masks were mandatory, but the MHSA's guidelines merely say they are permissible, as long as they are one single solid color and unadorned.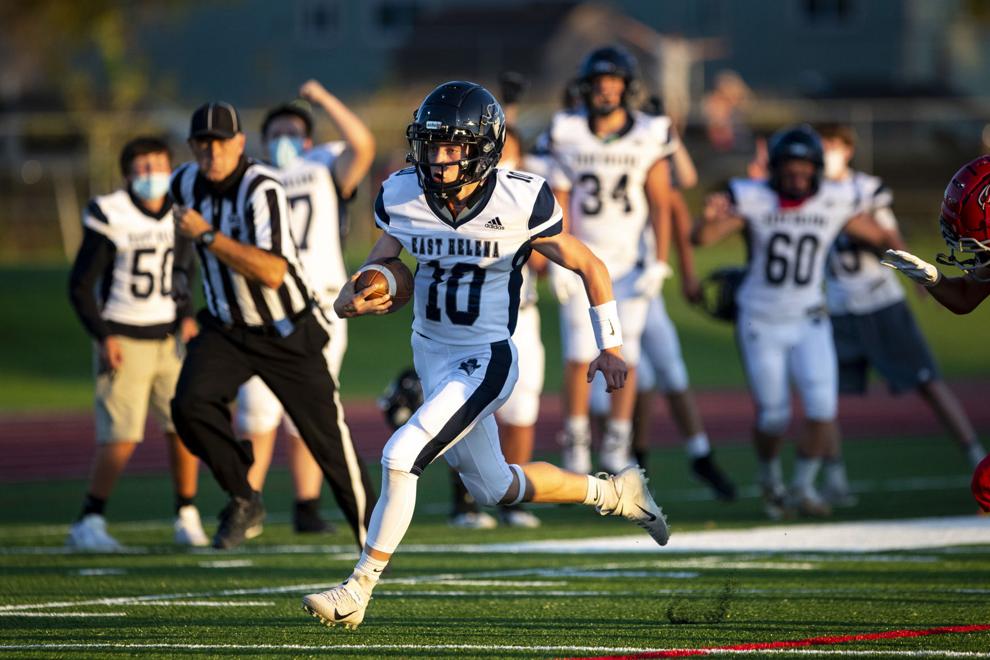 School activities are exempt from the mask mandate under Gov. Steve Bullock's phased reopening plan, although guidelines from the MHSA and many counties require athletes and coaches to wear masks in many circumstances, excluding those who are physically competing.
The mask rules are similar in Montana Officials Association pools such as Region 7, which covers Carbon, Stillwater and Yellowstone counties. Those referees wear face coverings whenever they're not physically officiating, according to Region 7 director Jay Lemelin, who said this rule was determined by Bullock's mask mandate.
"When I turn to talk to somebody, I've got to put my mask on," Lemelin said. "I'm not going to second-guess some of the county health recommendations. … They're trying to control what they can. We control what we can, too."
The MHSA's other requirements detail how the pregame conference should be handled, especially in regards to physical distancing. They mandate three to six feet of distance between each person at the officials table and limit how many can sit there. They ban pregame and postgame handshakes, although officials are not required to enforce other rules directed at athletes and team personnel.
The guidelines also tell officials what to do if they feel COVID-19 symptoms (stay home and contact the school, assigner and crew members), and give some general guidance on what to do when officials arrive at the event site (distancing, sanitizing and no sharing of equipment).
When it comes to travel, the MHSA wrote: "considerations should be given to travel policies." Of the many vague guidelines, this one has especially frustrated Sullivan. He wants the MHSA to reimburse officials for extra vehicles because not every official is comfortable riding with four other people in one car for many miles. Limited school income and other financial hardships have prevented the MHSA from providing that extra payment, said Mark Beckman, the MHSA's executive director and the commissioner of the Montana Officials Association.
County guidelines give instructions for athletes, coaches, other team personnel, cheerleaders, pep bands and media. Few, if any, of the plans so much as mention officials.
"It's almost like nobody wants to be the one to make the call," Sullivan said. "Who's stepping up here? We'd like some answers. I guess we'll figure it out as we go."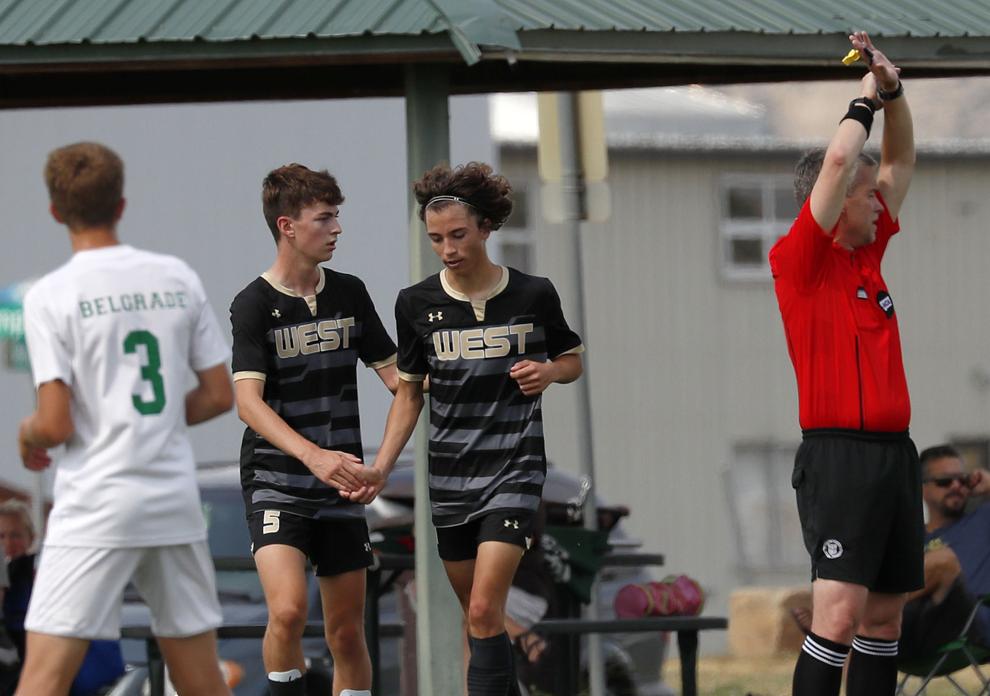 Long-term concerns
Last year, the National Federation of State High School Associations reported that nearly 80% of officials quit after their first two years on the job, resulting in a nationwide shortage. The number of referees has been declining for years.
While some individual sports have lost officials, Montana has employed 1,500 to 1,600 for several years, according to Beckman. That stability masks a major retention issue. The state, like the nation, loses many inexperienced officials every year. The bulk of those officials get replaced, but the new ones don't last long, either.
"We have been steady over the years of getting interest," Beckman said. "But we need to do a better job of retaining those officials."
Officiating is not the most youthful profession. The Billings Officials Association, for instance, has more football referees over the age of 60 than under 30, according to BOA football vice president Will Lambert. As those older officials retire, Montana needs long-term replacements, not a rotating cast of rookies.
The MOA's successful recruiting efforts might not last much longer, either, officials fear. The vitriol referees receive from parents, as well as coaches and players, pushes many to put their whistles away, according to the NFHS and MOA members. Current officials are pessimistic that the benefits of their job — being around the game, forming friendships, making a little extra money, etc. — will convince recruits who see the abuse referees endure every night.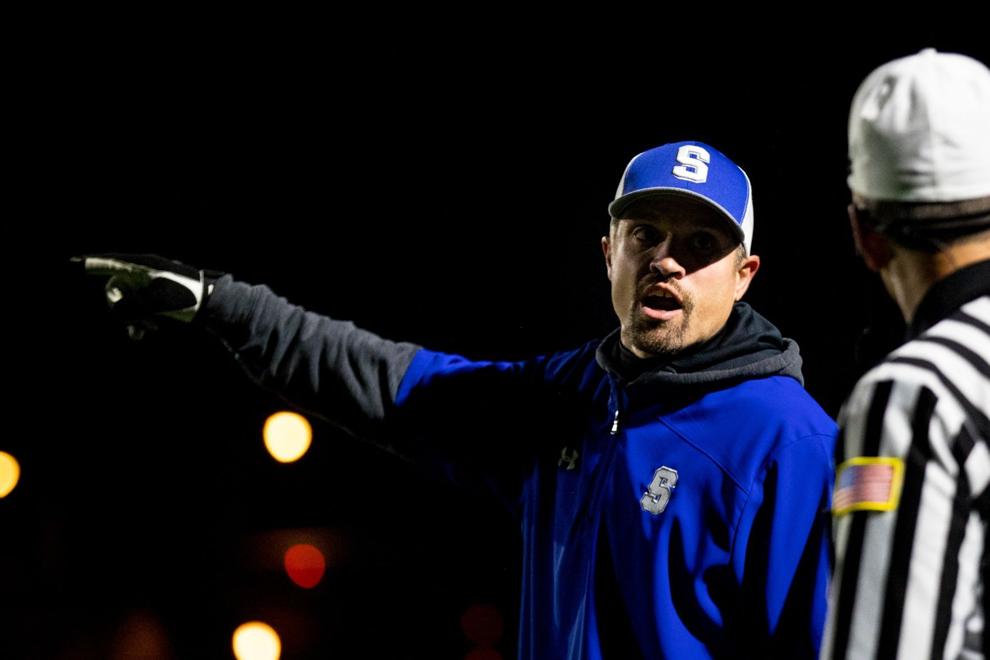 Officials such as Shane Lile, the president of the Worden basketball referee pool, struggle to envision ways to reduce the spectator disrespect. As for getting more people to become officials and stick with it for a long time, "There's no quick fix," he said.
"I wish there was a magical potion to convince people that this is a good thing. It is a good thing," Lile said. "But I wish there were more good selling points."
Compounded by COVID-19
Many Montana officials are taking the fall sports season off because of the pandemic.
The Region 7 pool has lost at least 10 officials, said Lemelin, who doesn't recall a drop that large in previous falls. Nine of the 55 fall officials based out of Missoula have taken leaves of absence, according to Missoula regional MOA director Joel Fuhrmann.
Referees in both Sullivan's and Lemelin's pools are skipping this season specifically to minimize the risk of getting COVID-19, they said. Lemelin knows another ref who quit because he didn't want to wear a mask.
A ref in Furhmann's pool opted out of this season because of COVID-19, and not because he's worried about the potential health consequences of the disease. He just can't afford to quarantine and miss two weeks of work, Fuhrmann said.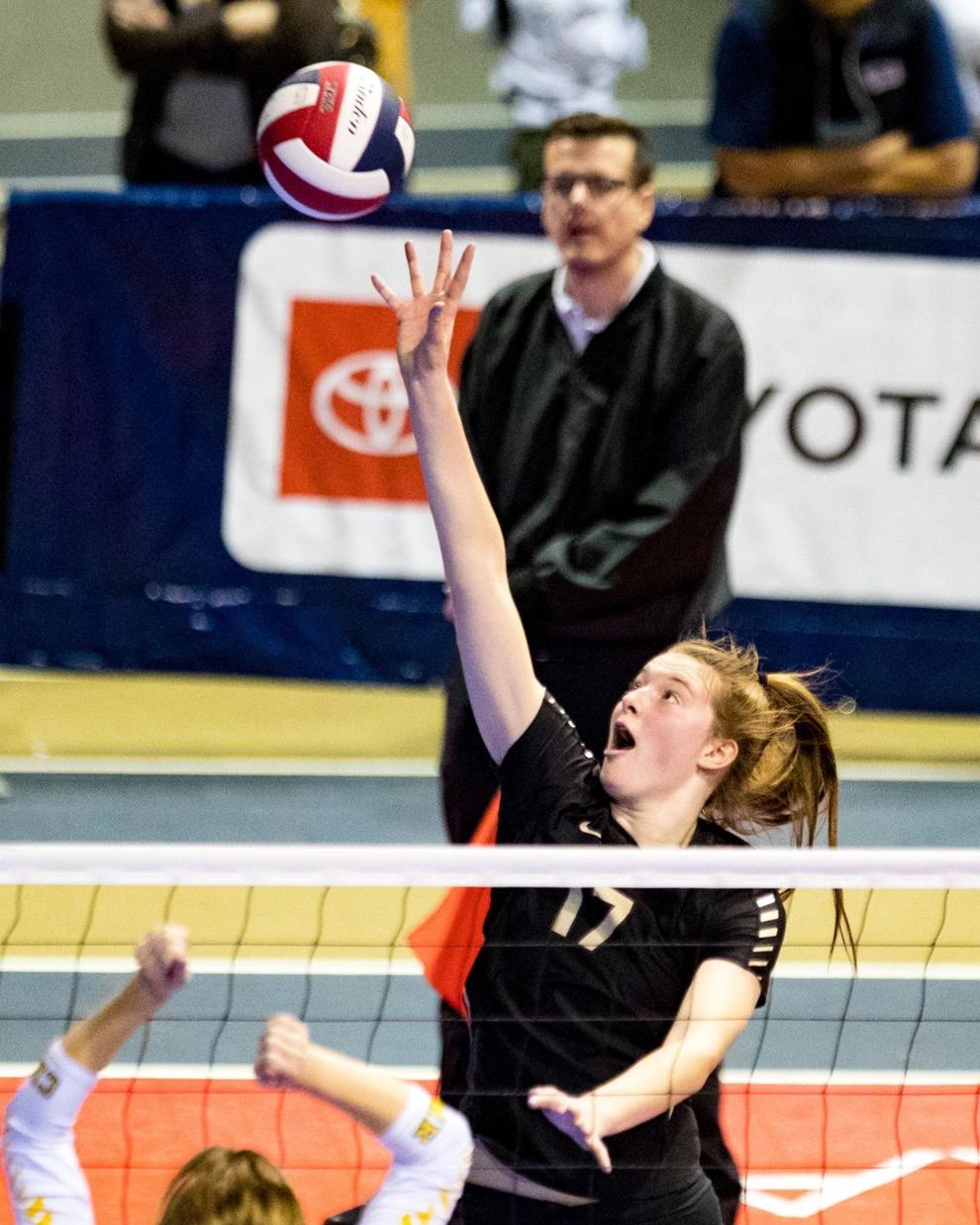 Lambert suspects some officials were considering retirement before this season and were nudged into it as they saw what the fall would entail.
The officials who said they'll return next season might stay away permanently, Fuhrmann fears.
"He might realize that life was pretty good without having to go work a ballgame on a Friday night," Fuhrmann said, "that he can go hang out with his family, wife and kids, grandkids."
Sullivan expects more officials to quarantine this fall. After all, hundreds of them spend every week in close quarters with large groups of mask-less athletes, coaches and others. The state reported more than 2,100 confirmed active cases of COVID-19 as of Wednesday. 
"My No. 1 goal is, what can we do to keep all of our officials safe?" Fuhrmann said. "Unfortunately, if we look at the numbers and the way things go, there will be an official that gets it. Hopefully it's someone who can kick the virus real quick, and hopefully it doesn't spread through the other officials around so we don't have to cancel games."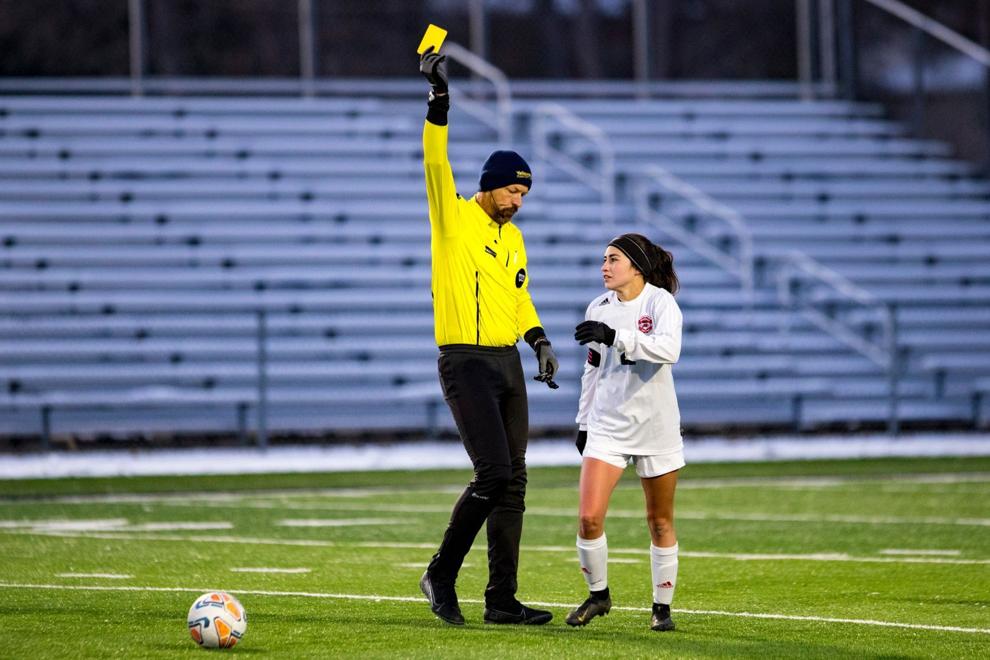 Existential crisis
Officials hopefully won't have to worry much about COVID-19 in the next few years. The state of officiating, however, shows no signs of improvement, and the consequences will affect the entire sports landscape.
Multiple states have canceled sporting events due to a lack of officials, according to the NFHS. In Montana, many games have been postponed or moved up to accommodate officials' schedules, and the rejiggering has increased as the number of officials has decreased. Football games scheduled for Fridays have often moved to Thursdays and Saturdays in recent years for that reason.
"Everybody wants to play Friday night lights, but we just don't have enough officials to cover them," said Bruce Shipp, the MOA's Region 9 football director.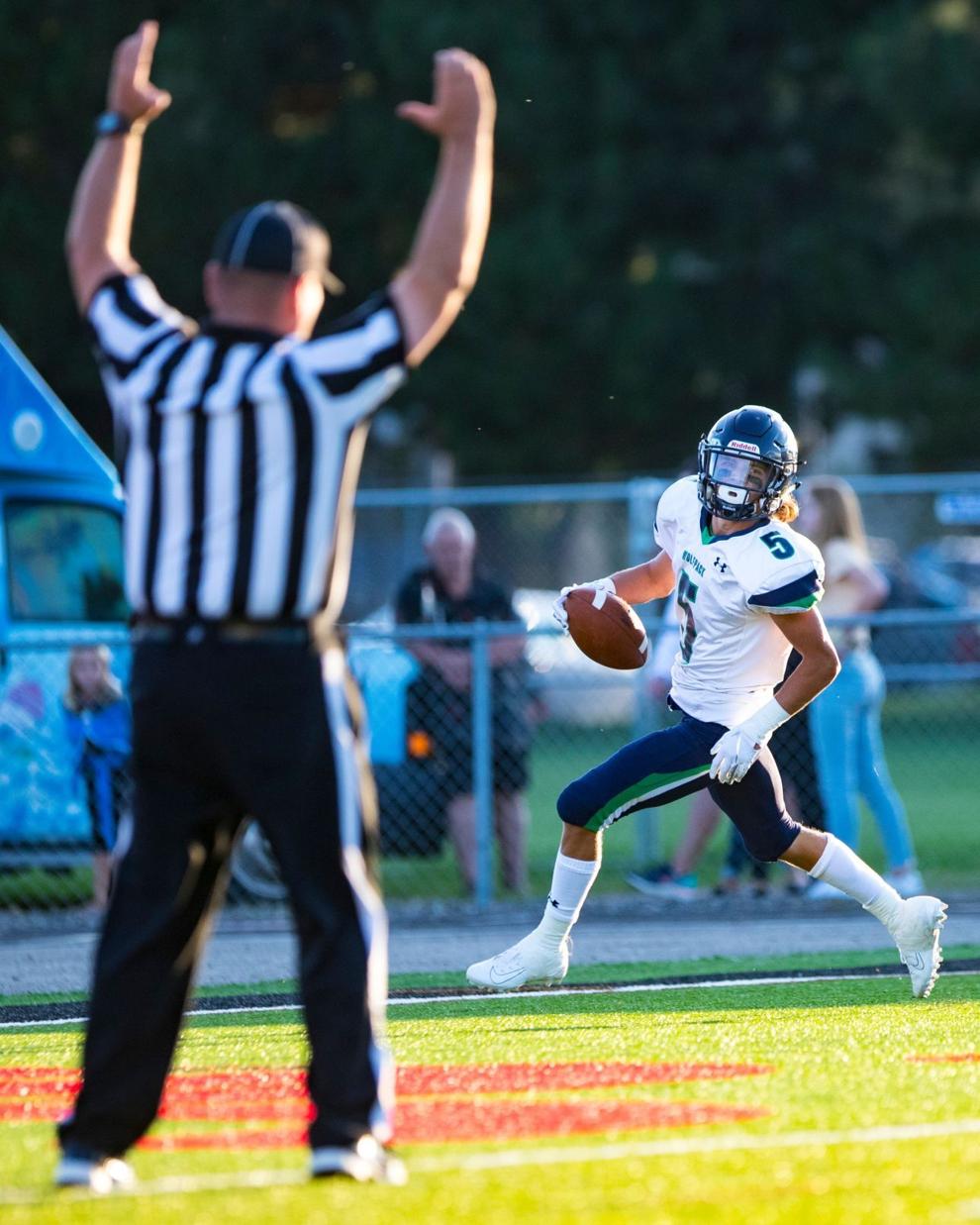 Officials hope this stark reality will get more people to don the black and white stripes. It might be difficult, however, to convince an individual that he or she will make such an impact, and poor retention is a problem with no clear solutions. The pay will never be high, games will always be played at night and the verbal abuse will likely never go away.
"We're the only ones pulling for each other out there most days," Lile said. "If it wasn't for the guys I work with, I wouldn't be doing it anymore."
Officials' long-term fears have been shoved aside by the pandemic. The MHSA normally requires five referees to work football games, but the maximum was reduced to four this season. There simply aren't enough officials to cover every game with five.
Getting through each week constitutes success right now.
"I hope things go smoothly" this season, Sullivan said. "The fear is it's just a matter of time until something happens and we're going to have to shut it all down."