BILLINGS — Some spectators will be allowed at Gallatin County team sporting events this fall.
The county is permitting two spectators per athlete at football, soccer and volleyball home games to begin this season, according to the county's fall sports plan, which was released Tuesday. Two fans per participant will also be admitted for visiting teams that are also based in Gallatin County, as long the home team signs off. Visiting teams from other counties will not be allowed to bring spectators.
Attendance guidelines for cross country and Class AA and A golf are still being ironed out.
Allowing home and visiting fans from Gallatin County was especially important to Bozeman Schools activities director Mark Ator because Bozeman Gallatin is in its first year.
"I am more relieved than happy right now," Ator told 406mtsports.com. "I'm happy for the parents."
Gallatin County officials also decided on two people per participant for high school graduation in May, and that precedent contributed to the fall sports spectator guideline, Ator said. The restrictions are designed to limit the spread of COVID-19, the disease caused by the novel coronavirus.
"We wanted to start out cautiously," Ator said. "If things progress and things go well, we have the opportunity to go back and look at those numbers in three, four weeks."
There must be at least six feet of distance between each family group at Gallatin County fall sporting events. If that can't be achieved, the host school will need to reduce the number of people allowed into the venue.
Everybody in attendance will be required to wear face coverings, with the exception of athletes who are on the field/court. Officials will also be allowed to take their masks off during game action, Ator said. Golfers should wear masks whenever two or more of them cannot maintain at least six feet of distance between them, and cross country runners should wear them whenever they're not running.
A limited number of cheerleaders from the host school can perform at games as long as they wear masks and physically distance. The county's plan says schools "should avoid allowing visiting team cheerleaders to minimize risk due to travel."
Pep bands will be banned to begin the season.
At football games, each sideline will be allowed a maximum of 60 people with at least six feet of distance between each person. The county's plan recommends each team create a line list of players, coaches, trainers, officials, etc. before each game for contact tracing purposes.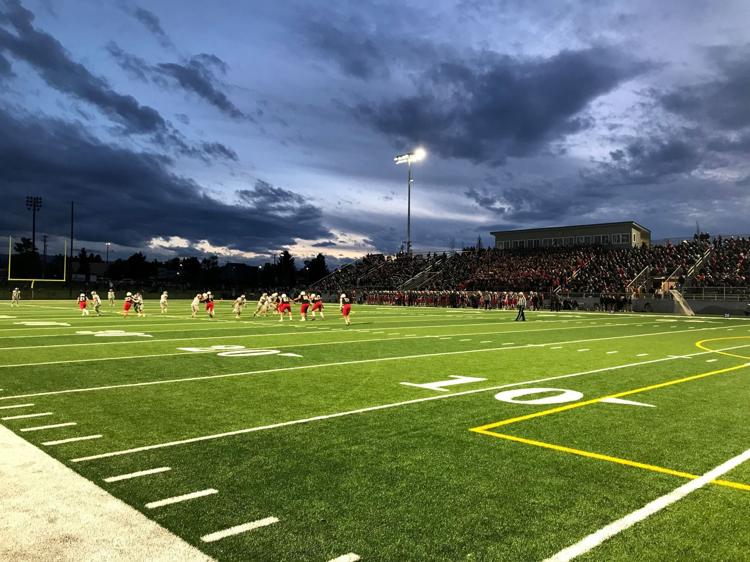 If a team member tests positive for COVID-19, the Gallatin City-County Health Department will work with the school and the infected person to reduce transmission risk. The health department will conduct a contact tracing investigation, require the infected person to isolate and tell close contacts to quarantine.
Some of the other Gallatin County fall sports guidelines:
Athlete and team personnel screening for COVID-19 symptoms before every practice and game.
Efforts to reduce intermixing, such as small groups of athletes who practice drills together, lift weights together, sit together on the team bus, sit together during team meetings and practice physical distancing during practice and on the sidelines during games.
Assigned seats with the same seatmates and unchanged front to back order on team buses throughout the season.
Mask wearing during shared rides in every vehicle, other than a team bus, traveling to and from practices and games.
Locker rooms opened at 75% capacity as long as distancing requirements can be maintained.
Showering in locker rooms is discouraged. If showers are absolutely necessary, there should be one athlete per shower tree or individual shower stall.
No concessions at games.
Individual water containers for each athlete, with refilling duties belonging to a team support person wearing gloves and a mask.
Boxed meals and "grab and go" strategies for traveling teams when they order food.
Media members should wear masks at all times during games, conduct interviews with at least six feet of distance between them and the interviewee and sanitize audio recording devices after every interview.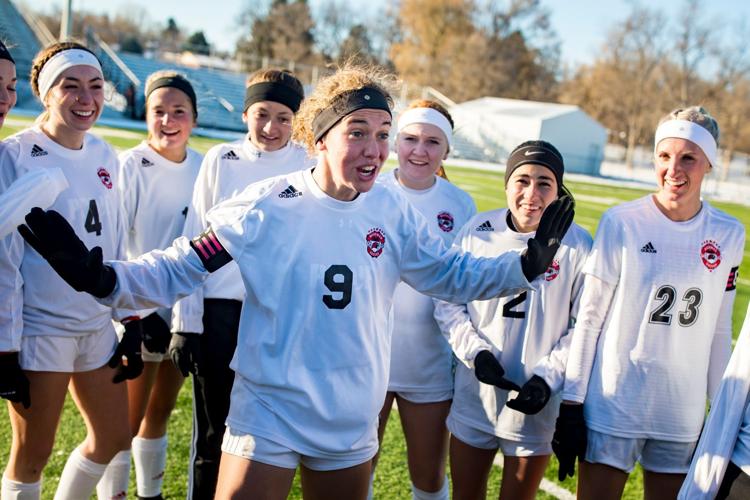 Gallatin is one of several Montana counties that decided on limited attendance at fall sporting events. Butte-Silver Bow and Flathead also chose two spectators per athlete, while Cascade will permit three per participant. Some places, like Glasgow, have less strict attendance restrictions, while Lewis and Clark and Yellowstone counties will not allow fans to begin the season.
Gallatin County was Montana's COVID-19 hotspot in the spring, but it had just 27 confirmed active cases as of Tuesday. Yellowstone County accounted for almost half of the state's active cases at 799.
Gallatin County school officials and the Gallatin City-County Health Department collaborated on the fall sports guidelines. The superintendents involved in the plan are from Belgrade School District, Big Sky School District, Bozeman Public Schools, Manhattan Christian School, Manhattan School District, Three Forks Schools and West Yellowstone School.
"As a foundation for this shared effort, it is important to acknowledge that risk elimination is not possible," Gallatin City-County health officer Matt Kelley wrote in a letter to the superintendents. "The aim of these recommendations is to mitigate and manage the range of risks associated with athletics during a respiratory disease pandemic. It is also important to acknowledge the likelihood that there will be cases of COVID-19 associated with athletes, teams, and athletic events.
"Likewise, it is also important to acknowledge the risks that come with cancellation of school-based sports and the loss of important ways to engage children and encourage healthy behaviors and social/emotional growth."