MISSOULA — Midway through the girls varsity race at the Runner's Edge city meet at Linda Vista golf course, Missoula Hellgate junior Abby Kendrick found herself alone.
Teammate Sage Brooks, who had been battling an injury, made the decision during the first lap to drop out — on the instructions from head coach Anders Brooker to do so if she felt a twinge — and Kendrick soon was far out front of the entire pack.
Kendrick proceeded to take the unofficial Missoula city meet in 18:45.48 as Hellgate swept both the girls and boys races, finishing with 20 points in the former and 21 in the latter. Knight senior Ian Curtis was the individual winner in the boys half of the competition, finishing in 15:56.62.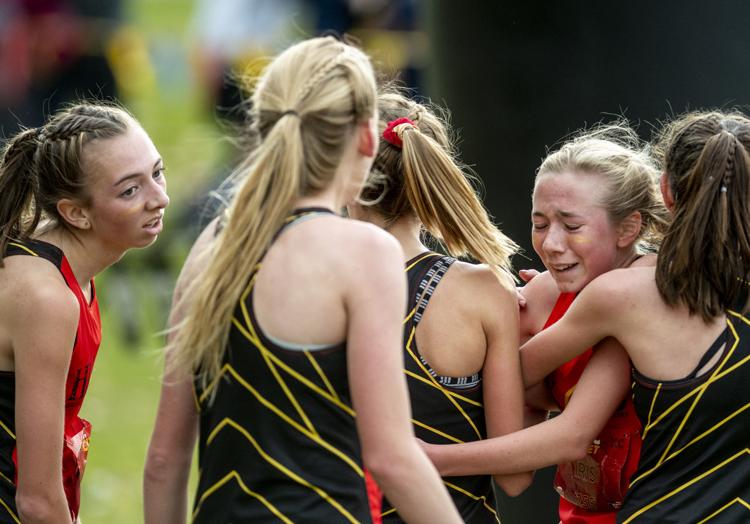 "I was expecting to just go along with her and be able to push each other," Kendrick said. "So when she told me I for sure had to think a little bit and be like, okay, change my perspective and think, 'Now I'm going after the golf cart.'"
Brooker hopes Brooks will be back before the Class AA state cross country meet (Oct. 26 at Eagle Ridge Golf Course in Great Falls) and will have his team at full strength. The Knights were impressive as a team, with Izzy Munro (19:52.37), Sabrina Bryant (19:53.47) and Katie Munro (20:10.67) taking third through fifth place.
Missoula Sentinel's Brooke Stayner finished second in the girls competition with a time of 19:02.41, a personal best for the talented sophomore.
"This is always a good tune-up for state," Brooker said. "The local competition with it always gets super excited and pumped up so it's a fun way to set the tone for (state) next weekend."
It was a pretty good tune-up for Curtis as well. Having come in second place at both the 2017 and 2018 iterations of the Runner's Edge race — including by less than a second to Sentinel's McKay Hunter last year — he finally broke through for a city championship during his last chance.
Hunter, also a senior, finished second this season in 16:15.17, followed by Hellgate's Lukas Horejsi (16:23.25) and Ignatius Fitzgerald, who finished in 16:29. Spartan sophomore Tanner Klumph rounded out the top five with a time of 16:40.81.
Curtis' time was just off his personal best of 15:40.0 that he ran at the Coaches Invite on Sept. 5. Happy with his mark and finish, the senior was all smiles after the race.
"It means a lot. Since I was a freshman, I've seen a Hellgate guy win it every year except for one, which was last year," Curtis said. "And that means a lot to me. It means a lot to be a part of the program and be in the place I aspired to be when I was a freshman.
"It just means the world to me."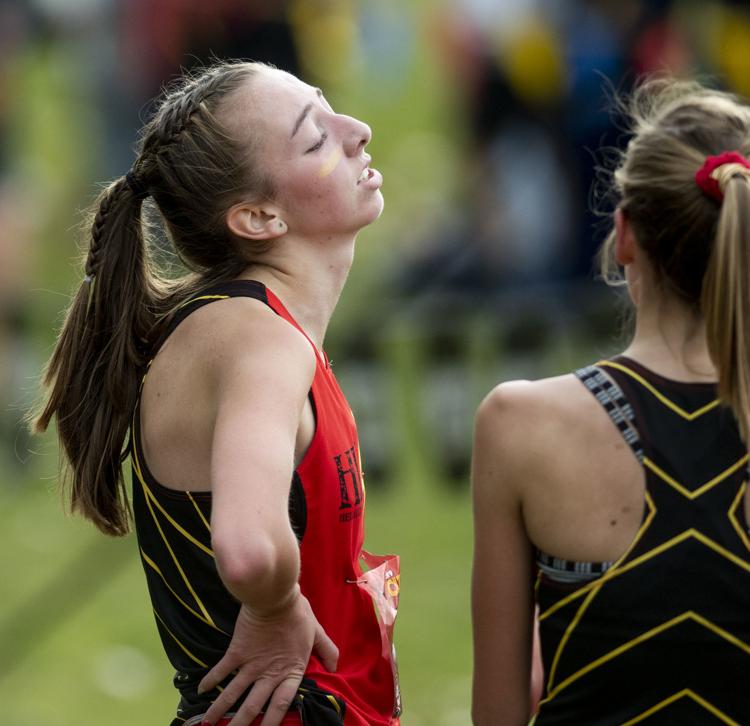 Spending the first two miles running packed up with his teammates as well as Klumph and Hunter, Curtis started making his move with a mile left. He picked up his pace even further over the final quarter and managed to build a strong lead.
His strategy throughout the race was to stick with his teammates for as long as he could before making a move and it worked out to perfection.
"He looked comfortable. I could tell that it was going to happen at any point," Brooker said of Curtis breaking at the right time. "He was super relaxed and you know he's mature enough that we go let him do his thing. These guys are in tune with their body and how they're feeling. And yeah, when it was time to go, he went."
With a week and a half left until state, there really is not much more to do other than get ready for state. And for a certain Hellgate senior, he might just be peaking at the right time.
"I'm happy with my times and my fitness," Curtis said. "I don't think I could ask for much more."