BILLINGS — The Montana High School Association has announced its plan for sports to take place this fall amid the coronavirus pandemic.
For sports to return, the MHSA came up with several directives, requirements and considerations schools must follow in order to practice and play while limiting the possibility of COVID-19 transmission, MHSA executive director Mark Beckman wrote in a memo to schools. The MHSA formed a five-tier system that will help schools navigate the fall sports season as uncertainty looms.
"The MHSA Executive Board believes the resumption of sports and other activities is crucial to the growth, development, and mental and emotional wellness of our Montana youth," Beckman wrote. "We believe that the safety and well-being of our student activity participants is paramount."
Fall sports are currently operating under Tier 1, in which practices and games will be held as scheduled. Aug. 13 is the first day Class AA and A golf teams can practice, and their first day for competition is Aug. 15. Cross country, football, soccer and volleyball all have the same return dates: Aug. 14 for first practices, Aug. 27 for first competitions.
Multi-team events, such as invitational tournaments and triangulars, are barred for football, soccer and volleyball but not cross country or golf. The postseason format will also be the same as originally scheduled, with a possible separation of sites. Participants must wear face coverings under the guidelines of Gov. Steve Bullock's directive, which applies to counties with four or more active coronavirus cases, indoor spaces and outdoor activities attended by at least 50 people when physical distancing is either not possible or not followed. Like the statewide directive, the MHSA's sport-specific guidelines only mandate mask usage under certain circumstances, and most of those guidelines make mask wearing optional.
Like many decisions in its plan, the MHSA left fan attendance up to the schools in consultation with their local health departments. Schools might have to submit plans to those departments in order to get permission to allow fans at regular season contests, Beckman wrote.
If fall sports enter Tier 2, practices will be delayed/interrupted and non-conference games will be canceled. Tier 3 includes the same outcomes as Tier 2, as well as a shortened conference season. Same goes for Tier 4, which involves a mid-season practice interruption and adjustments to postseason dates, formats and sites depending on where the COVID-19 outbreaks are located. In Tier 5, practices would be called off for a long period of time, only some contests would be held and teams would enter round robin play for the regular season and postseason.
In all five tiers, schools must follow Gov. Bullock's orders, state and local health department directives regarding fans (physical distancing, mask wearing, sanitizing, etc.), travel requirements (mask wearing and bus maximum numbers) and the MHSA's requirements.
The MHSA's memo did not mention the possibility of suspending or canceling the entire fall season, but the Executive Board has discussed that potential outcome, Beckman told 406mtsports.com.
"We're staying positive and trying to look at it in that kind of light that we're not going to get there," Beckman said. "Hope for the best and be prepared for the worst."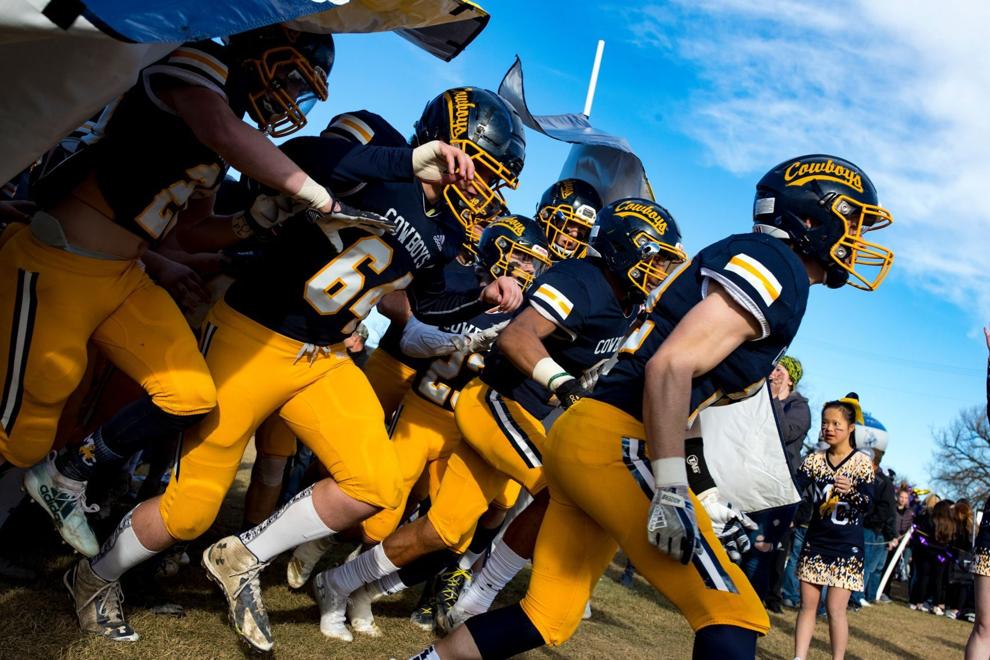 The MHSA also discussed moving fall sports to the spring, Beckman said, as multiple state high school associations and colleges have done (several college conferences, including the Great Northwest Athletic Conference, have postponed their fall season start dates to the winter). The MHSA decided against a fall postponement for several reasons, including cold spring weather and logistical headaches, Beckman said. Trying to play fall and spring sports in one season would be difficult and cause multi-sport athletes to choose one.
"The uncertainty, too," Beckman said. "Who knows what will happen in the spring?
If a school goes into quarantine, scheduled contests for that school's teams will be considered "no contest," Beckman wrote. Teams will be forced to forfeit if they decide not to travel to a location where competitions are allowed.
For contact tracing purposes, coaches are required to keep accurate records of athletes and staff members who attend each practice.
The MHSA included 12 general requirements/considerations in its memo:
1. Workouts/practices should be conducted in "pods"/"bubbles" of participants with same players working out together to limit overall exposure.
2. Before, during and after the contest, players, coaches and administration should wash and sanitize their hands as often as possible.
3. No out of state competition or teams traveling from out of state for competition, unless it is in a dual format and approved by Beckman.
4. Always maintain social distancing of six feet while on the field/court of play when possible.
5. Everyone must have their own beverage container that is not shared. Safe handling practices should be adhered during hydration, which includes refilling, retrieval and identification of water source.
6. Timeouts (if applicable) may be extended to a maximum of two minutes in length for safe hydration practices. Social distancing requirements must always be followed.
7. Cloth facial coverings are allowed for players, coaches and officials. Facial coverings must be a single solid color and unadorned. Face coverings must be worn per the Governor's directive.
8. Gloves are permissible for all players, coaches and officials.
9. The ball should be cleaned and sanitized throughout the contest/event as recommended by the ball manufacturer.
10. Administrators must limit the number of non-essential personnel who are on the field/player surface area throughout the contest.
11. Attendance at MHSA events is dependent on host site and local health department guidelines and restrictions.
12. A family's role in maintaining safety guidelines for themselves and others is very important. Make sure your child and immediate household members are free from illness before participating in practice and competition (if there is doubt, stay home). Provide personal items for your child and clearly label them.
"We have a lot of confidence in our schools and administrators and kids that if they want to continue to play, these things must be done," Beckman said.
Football
No triangulars or jamborees are allowed, per the MHSA's COVID-19 football-specific requirements/considerations.
Football pregame handshakes will not be allowed, physical distancing must be maintained during introductions and dressing facilities for teams and officials should be cleaned and sanitized and, if possible, large enough to allow proper distancing.
The coin toss will be limited to the referee, umpire and one representative from each team with six feet of distance between each person and no handshakes allowed.
Team boxes will be extended to the 10-yard line on both sides of the field, and everyone in the box must maintain six feet of distance at all times.
Ball holders should maintain a distance of six feet throughout each game.
Plastic shields covering a player's entire face are not allowed unless they are integrated into the face mask, attached to the helmet and clear without any tint.
A single charged timeout can last a maximum of two minutes, as can the intermission between the first and second and third and fourth quarters, after a PAT, after a successful field goal and after a safety. A team's timeout conference should take place between the nine-yard marks, not on the sideline, for distancing reasons.
The timeout limit used to be one minute. The MHSA doubled timeout length this fall mainly to give players more time to drink from their individual beverage containers, Beckman said (shared water bottles are prohibited). 
Some of these guidelines might look pointless considering the close-contact nature of football. Beckman knows these rules won't eliminate COVID-19 transmission risk, but he argued that in-game plays are less likely to cause positive cases than people standing close together on the sidelines for minutes or hours.
"How long is a play and that contact? It's about six seconds, and then they're away from each other," Beckman said. "There's still contact, we get it, but we don't have any data that says that that increases transmission right now, especially in those age groups."
The Centers for Disease Control and Prevention notes that, while any close contact is risky, the length of time people are close together is also an important factor.
Soccer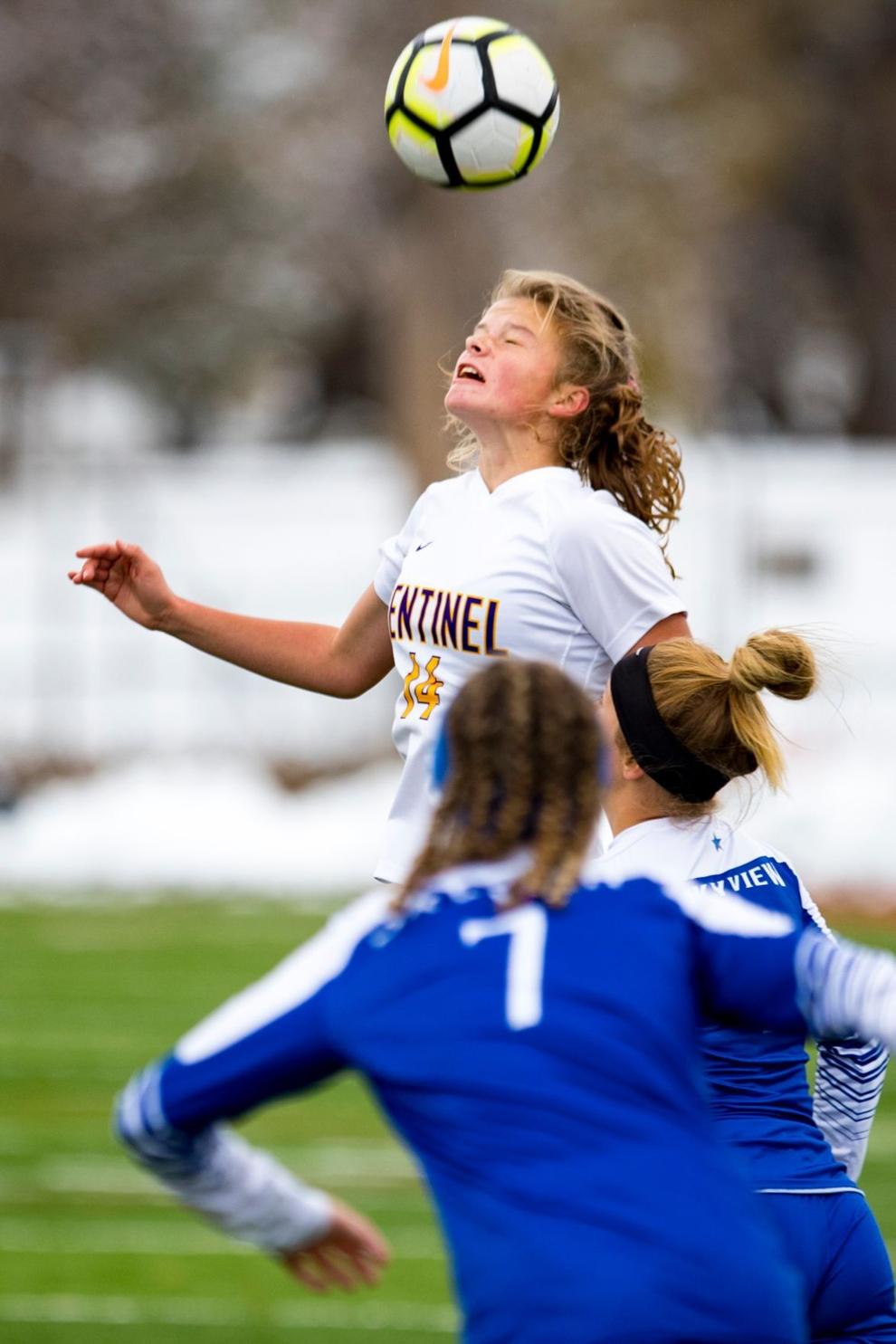 The soccer requirements/considerations are almost identical to football's as far as pregame conferences, distancing and handshake bans.
Substitutes must maintain six feet of distance between his/her teammates and the officials.
There will be no pregame world cup introduction lines. Instead, starters will go straight to their field positions and coaches/bench players should line up three to six feet apart on the touch line.
Volleyball
The MHSA's volleyball guidelines require each player to shag their own ball during warmups and do not allow players to throw any opponent's balls back. Teams also must remain in their bench areas during opposing teams' warmups, and the home team must provide separate baskets of balls for warmups.
The pre-match conference will be limited to one coach per team and two referees, who must all maintain three to six feet of distance. The MHSA specified a three-foot minimum because some small gyms make it difficult for people to observe the health expert-recommended physical distance of at least six feet, Beckman said. The three-to-six feet guideline comes from the National Federation of High School Associations Sports Medicine Advisory Committee.
There will be no coin toss. Instead, the home team will be first to serve in the first set, and the teams will alternate serves in the remaining sets.
Teams will not switch benches between sets, and the number of people on each bench will be determined by the size of the bench area. There must be a limited number of people per bench in order for distancing of three to six feet to be observed.
A ball that goes into the crowd must be cleaned before it can be put back into play.
Substitutions must take place near the attack line with distancing of three to six feet between the second referee and the player.
The officials table will be limited to essential personnel, which the MHSA deems the home team scorer, libero tracker and timer. Visiting team personnel (scorer, statisticians, etc.) are not considered essential and must sit somewhere besides the officials table during matches.
Pre- and post-match handshakes will not be allowed, and team introductions must include distancing.
Touching is not permitted during celebrations.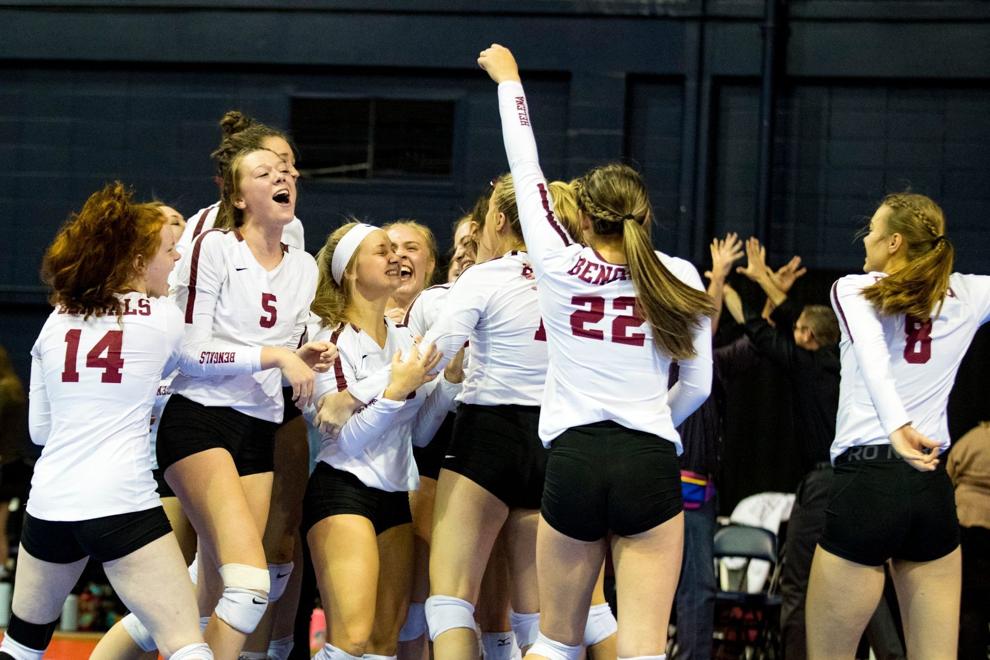 Golf
During the regular season, the MHSA will require golfers to play in groups of four or five of the same gender from the same school. The purpose of this plan, Beckman wrote, is to limit each player's exposure to others.  
Multi-team events will require shotgun starts and a limited number of players: 90 for 18-hole rounds and 45 for nine-hole rounds. Tournament organizers will develop entry and exit plans to minimize the size of gatherings near the clubhouse.
Golfers will not be allowed to use any course's practice facilities, including the driving range and putting green, before or after events.
Players must bring their own equipment, including tees, ball markers and pencils to each match/tournament.
No bunker rakes will be allowed at any course. As a substitute, players should use their foot or club to smooth the sand after playing bunker shots. A local rule will allow players to move the ball from the spot it came to rest in the bunker and place it elsewhere in the sand (generally within one club length) without penalty.
Players will not be allowed to remove flag sticks from holes.
There will be no gathering points for player registration prior to each event. Coaches must provide a player's starting hole, tee time and other information before they arrive at the course in order to avoid crowds in or near the clubhouse.
Golf shop access should not be allowed if distancing cannot be maintained.
Awards presentations will not be held after events.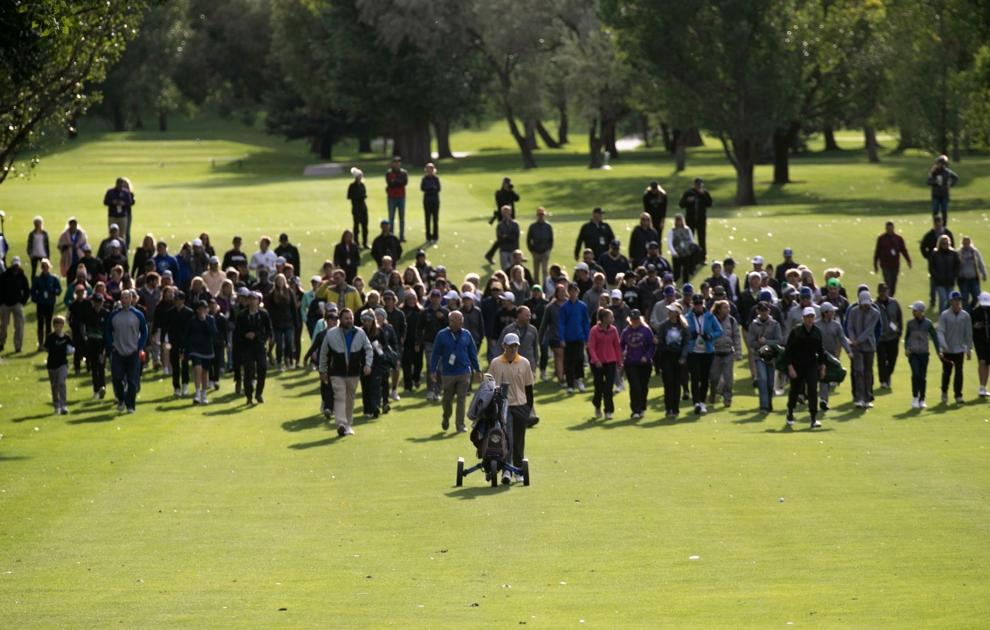 Cross Country
The MHSA encourages distancing of six feet or more at all times for cross country runners and coaches. No physical contact, including hugs, handshakes and fist bumps, will be permitted.
Multi-team cross country meets will be allowed with several restrictions:
A maximum of 200 runners will be allowed at each meet (this number will be reduced if Gov. Bullock changes the state's reopening phase).
Each team must remain in its own staging area.
A maximum of 25 runners is allowed to be on the start line, while the next group will be placed in a corral before starting.
All runners must wear face coverings in the staging area and corral. They can remove their masks when called to the starting line.
Runners must immediately leave the finish line area and return to their bus after finishing the race. Gathering of teams after races will not be allowed.
The MHSA also recommends staggered, wave or interval starts, widening of each cross country course, finish corrals, FAT timing for larger meets and image-based equipment at each race's finish.
The MHSA urges runners not to collapse at the finish line, and coaches should be there to assist their athletes.
Officials
The MHSA will not hold officials responsible for enforcing/monitoring distancing, sanitizing or other virus-related issues. These responsibilities fall on coaches and other school personnel. 
Officials will be allowed to use air horns and electronic whistles. The MHSA also recommends officials use head sets to communicate with other crew members, if applicable.
Officials must attend rules meetings. In-person meetings are permitted depending on what local health department rules allow.
The MHSA asks officials to take their temperature in the morning and before they travel to work a sporting event. Officials should stay home if their temperature is above 100.3 degrees and/or if they feel any COVID-19 symptoms.
The MHSA suggests that anyone who is at least 65 years old and/or has serious underlying health conditions should seek medical advice before officiating.
—————
The MHSA canceled the All State Band, Choir and Orchestra Music Festival "due to concerns from the (Montana Music Educators Association), MHSA limitations for fall sports and activities, and concerns of high-risk transmissions through the playing of instruments and singing," Beckman wrote. The festival, which was scheduled to run from Oct. 14-16, will not be rescheduled during the 2020-2021 school year.
To formulate its fall sports plan, the MHSA consulted with several organizations, including the CDC, Gov. Bullock's directives, state and local health departments, state activity associations across the country and the NFHS SMAC.
Montana has reported 3,381 cases of COVID-19, including 1,244 know active cases. The state added 41 new cases on Monday, two days after it set a single-day record with 224.
MHSA-sanctioned high school sports have not been played in Montana since March 13, when the MHSA canceled the final day of the state basketball tournaments. The spring sports season barely got started before it was suspended, and the MHSA called it off on April 22.
"Spring sports was a tough one," Beckman said. "I feel confident (about fall sports). But as you know, it can change. It's ever-changing."