All year long, the Helena Capital Bruins have had a recipe for success and on Friday night at Vigilante Stadium, the final product was a Class AA state championship.
There was an 87-yard touchdown run from Tom Carter, big plays made by both quarterbacks — Joey Michelotti and Hudsen Grovom — touchdown runs by three different players and a slew of sacks by Talon Marsh.
The end result, was a 35-14 win over Bozeman, a 12-0 season and the 12th Class AA state championship in Capital school history — the first since 2011.
"I can't even describe it," Capital's Hayden Opitz said. "It's hard to put into words. The student section, the crowd, my family...it's just so great right now."
"This is the best feeling in the world," Nick Michelotti said. "I told (Talon Marsh) all that hard work finally paid off. Looking at the scoreboard, when the clock hit zero — so excited."
However, there were some tense moments, especially in the second half. Early on though, it looked like the Bruins were going to run away with it, at least it seemed that way after the first two drives.
After forcing a three-and-out by Bozeman, Joey Michelotti completed three straight passes to open the game and put the Bruins in a goal-to-go situation. Opitz, who plays tight end and also linebacker, is also a short-yardage specialist for the Bruins and he hit pay dirt from three yards out to put the Bruins in front at the 9:27 mark of the first quarter.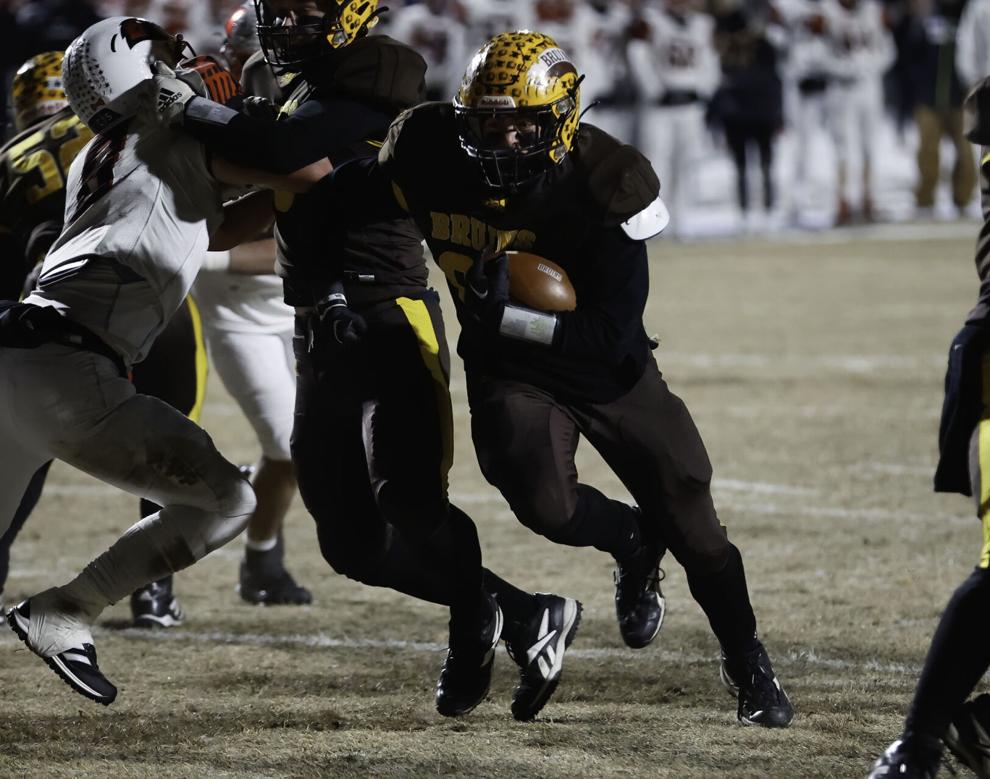 Bozeman went three and out on its second drive and after a 20-yard completion from Michelotti to Opitz, Dylan Graham finished off the drive from one yard out and just like that it was 14-0 Bruins less than 10 minutes in.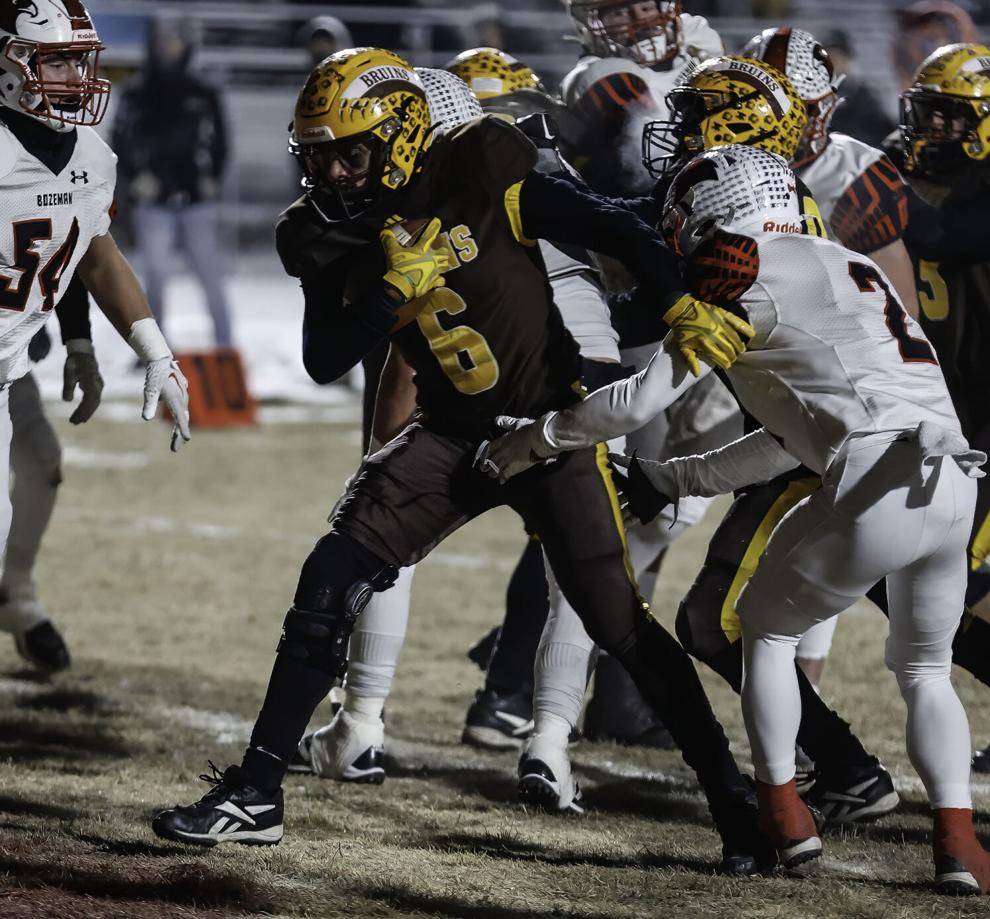 "One of our goals was to come out fast," Opitz said. "We wanted to come out strong and we did that, we were able to drive the field and punch it in."
That certainly set the tone for the Bruins but Bozeman would finally start to punch back on its third drive of the game.
Jake Casagranda pushed the ball down the field to Luke Smith to get the ball into the red zone. Then, on the last play of the opening stanza, Casagranda found Smith from 10 yards out to trim the Capital lead to 14-7 after one.
Needing a play to flip the momentum back in their favor, the Bruins turned to who else but Tom Carter.
Facing a third-and-13 at their own 13 yard-line, Capital handed it off to Class AA's leading rusher and not only did he convert the first down, the 200-meter state champion showed off his speed on a scintillating 87-yard touchdown run.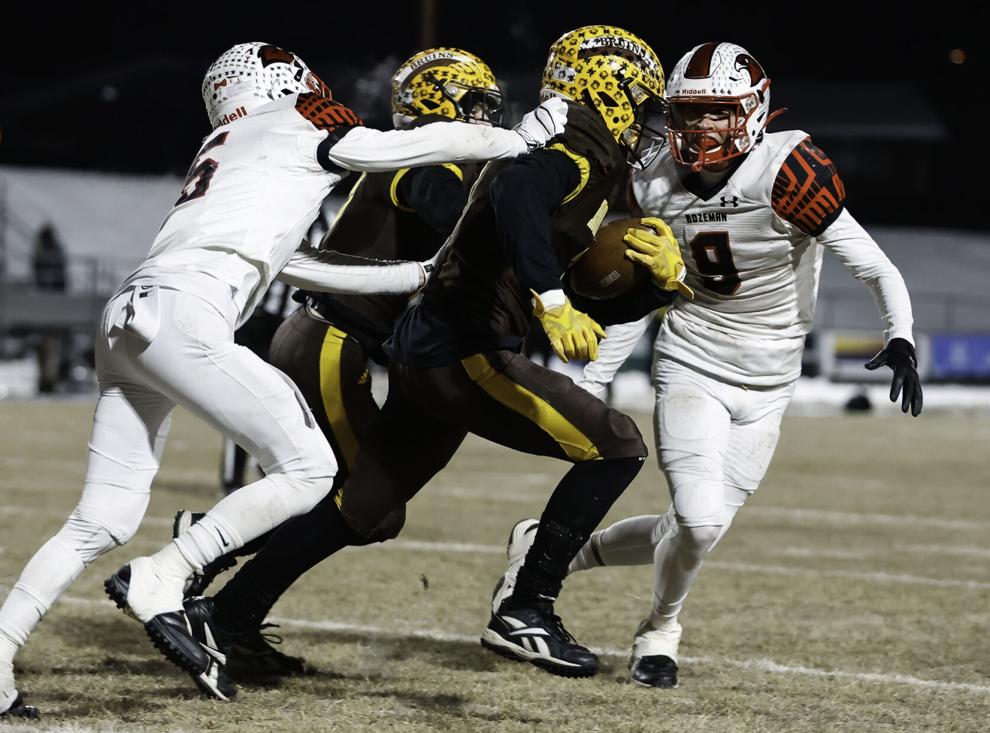 "I was able to hit that hole pretty fast," Carter said. "It was awesome and it was all about the guys opening up that up for me. I'm so proud of them."
It pushed the Bruins lead back to 14 and it stayed that way most of the stanza. The Hawks did threaten to trim it a few minutes later but fumbled the ball into the end zone for a touchback. 
Yet, on Bozeman's next possession, its last of the half, Casagranda was able to make it count, connecting with Rocky Lencioni on fourth down for 19 yards to score Bozeman's second touchdown and cut the CHS lead to 21-14 at the half.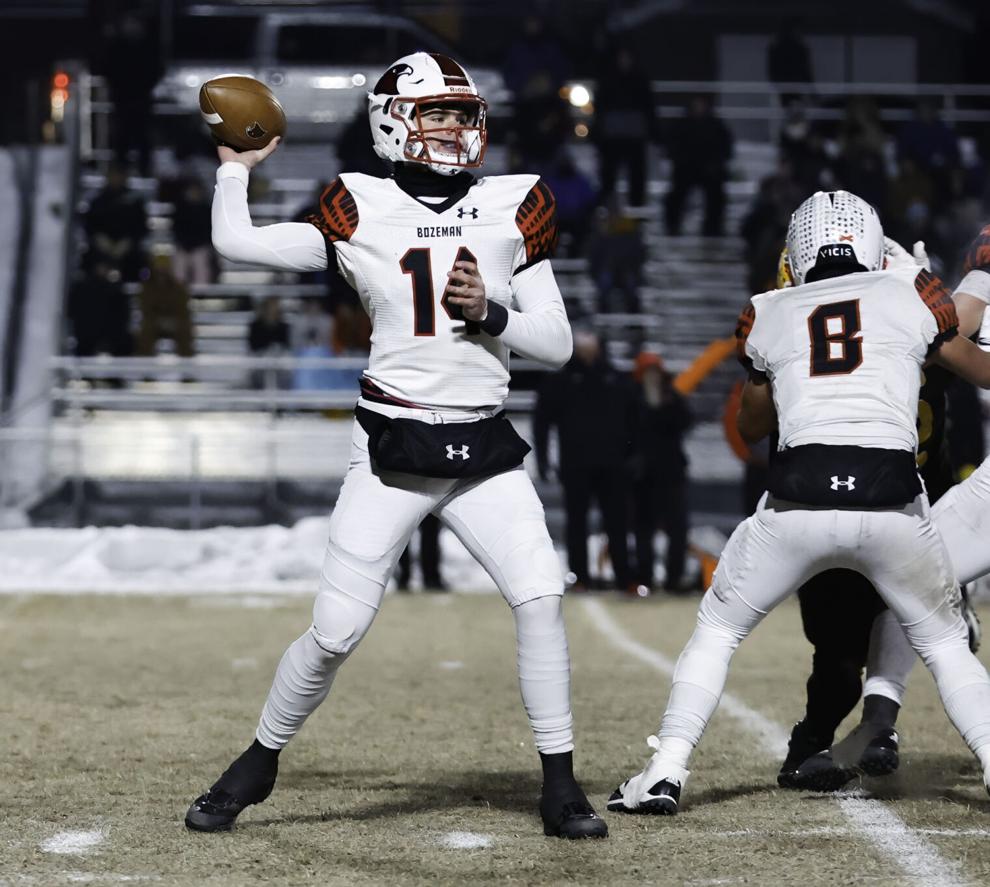 "I'm so proud of this team," Bozeman head coach Levi Wesche said. "I don't think a lot of people expected us to be here at the beginning of the year but we were able to put together a great run. It just didn't end the way we wanted it to."
Early in the fourth quarter though, all outcomes were on the table. Capital didn't manage a first down in the third, and the Hawks, who converted four third downs on one drive, were able to flip field position.
"It felt like we were on defense the entire third quarter," Capital head coach Kyle Mihelish said. "So you have to give credit to our defense. They found a way to make some plays and get some stops."
The biggest came on a fourth-and-four at the Capital 32-yard line early in the fourth. Needing a touchdown to tie, the Hawks were stopped short. Capital had to punt on its next drive, but the field position flipped again.
Then, after Bozeman had a punt blocked, giving the Bruins the ball at the 22-yard line, Capital went for the kill. 
With an offense in need of a spark, Grovom went in the game at quarterback and hit Carter on a 19-yard wheel route. Two plays later, Opitz powered his way into the end zone for the second time, making it 28-14.
"That felt great," Opitz said. "Laying on the ground, knowing that we sealed the deal and celebrating with my buddies."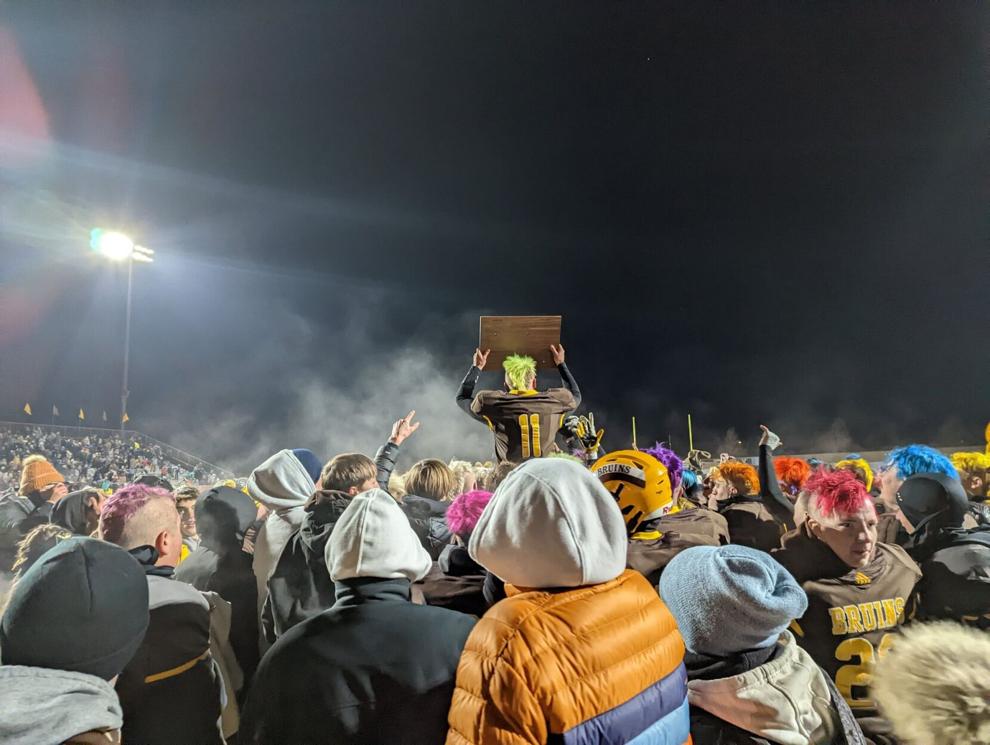 Bozeman was down 28-14 but there was still 4:16 on the clock. That's when Marsh, Capital's all-time leader in sacks, decided to shut the door. His fourth-down sack effectively ended the game and turned the ball back over to Capital.
The final state championship dagger came via a one-play, 26-yard drive that featured a Grovom touchdown pass to Tyler Kovick with 3:15 left. At that point, it was 35-14 and the celebration was on.
"I can't even describe it, to be honest," Marsh said. "Our class. This Bruin team has worked so hard. Right when last year ended we came together and we had a mission and we got to it tonight."
Marsh has had more sacks than any Bruin ever, but the last one, with just over three minutes to go, is one he'll never forget.
"I feel like I've had a good amount of sacks," he said. "But that one is definitely going to stay with me for a long time."
Marsh was his usual dominant self with eight tackles, four tackles for loss and two sacks in the win. Carter ran the ball 13 times for 123 yards in addition to catching three passes for 50. CHS ran for 173 yards as a team. Joey Michelotti completed 7-of-10 passes for 89 yards, while Grovom was 3-for-4 for 40 yards and a touchdown pass.
"It feels great that our program has won another state championship," Mihelish said. "That's 12 now in our history. It's just great to lead these young men. They are a great group. Three years ago they set their goal and said this is where they wanted to be. We took our lumps when these guys were sophomores and juniors and it's just great to see them succeed."
"It's been a long time coming," Carter said. "It just feels great to get it done. It's kind of bittersweet because I don't want to be done (playing football at Capital) but this is a heck of a way to go out."
Bozeman, which finished the season 9-3 was led by Casagranda who completed 21-of-42 passes in defeat and managed 228 yards, as well as two touchdown passes. Brady Casagranda was the leading receiver with six receptions for 74 yards.
For Capital, it was the perfect ending to a perfect season and even though the temperature was near freezing at Vigilante Stadium on Friday night, when you're a state champion, you feel no pain.
"It's hard to put into words," Nick Michelotti said. "It feels awesome and I'm not cold at all."
Photos: Helena Capital wins the Class AA state football championship
Helena Capital state title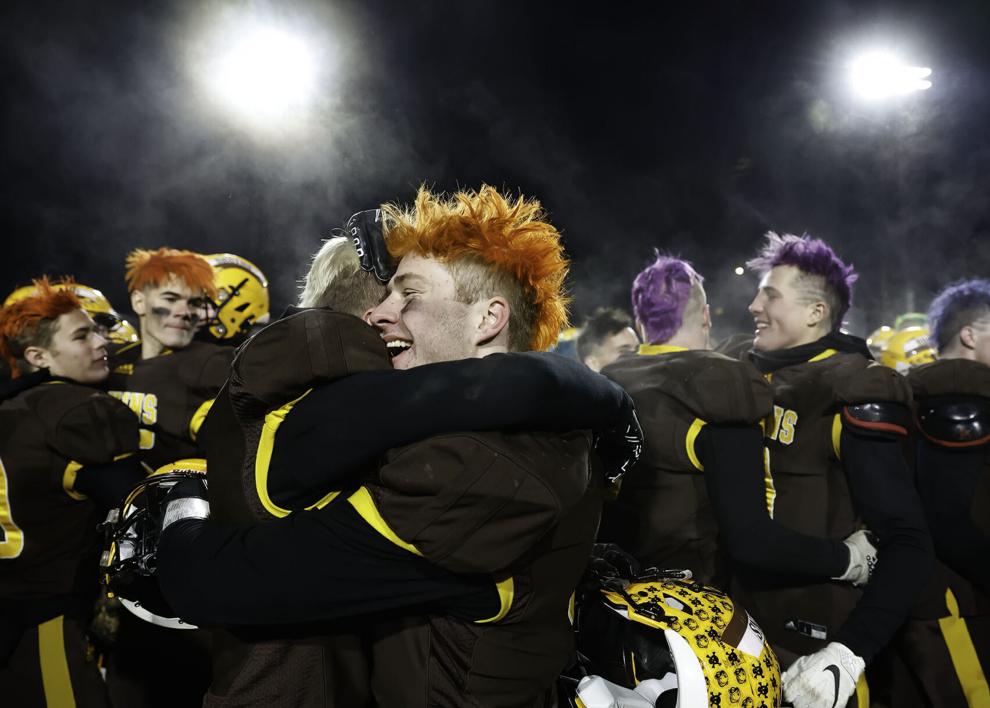 Helena Capital state title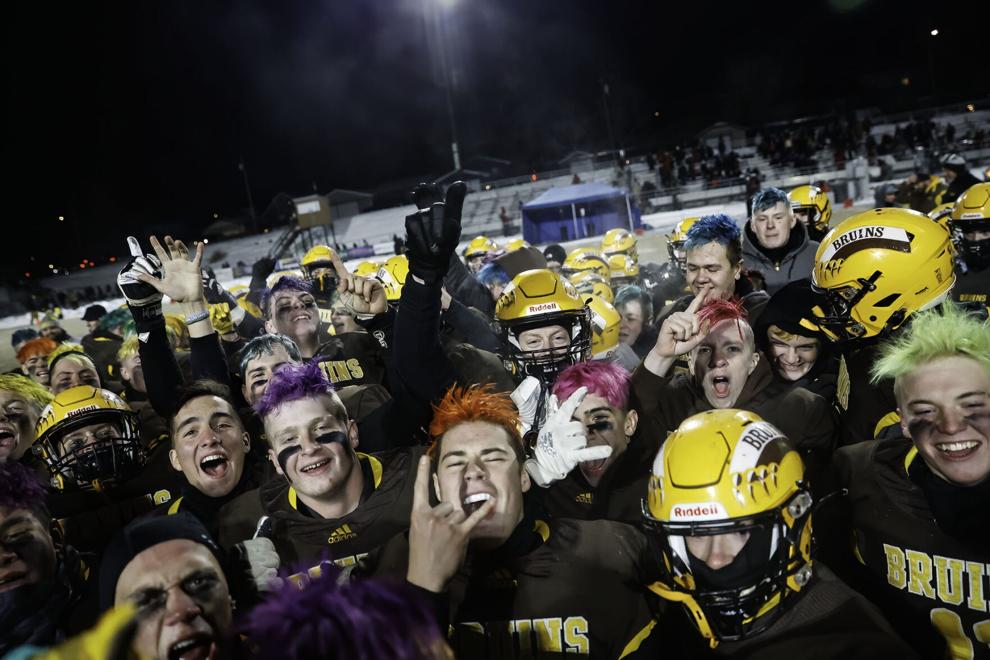 Helena Capital state title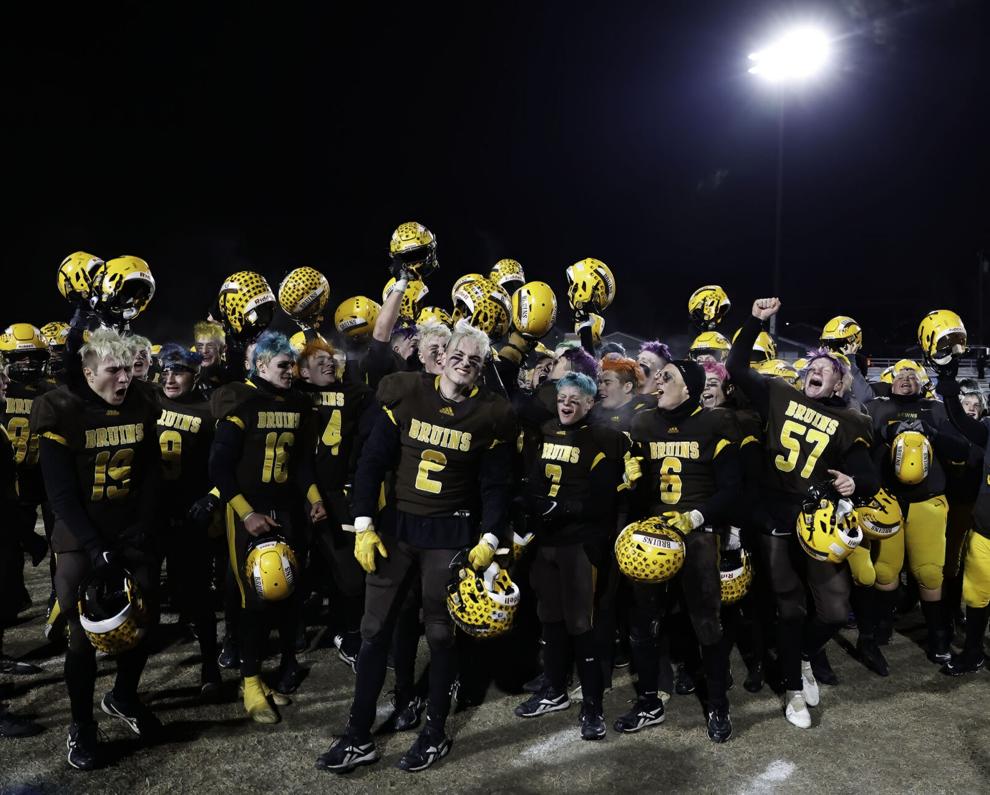 Capital's Dylan Graham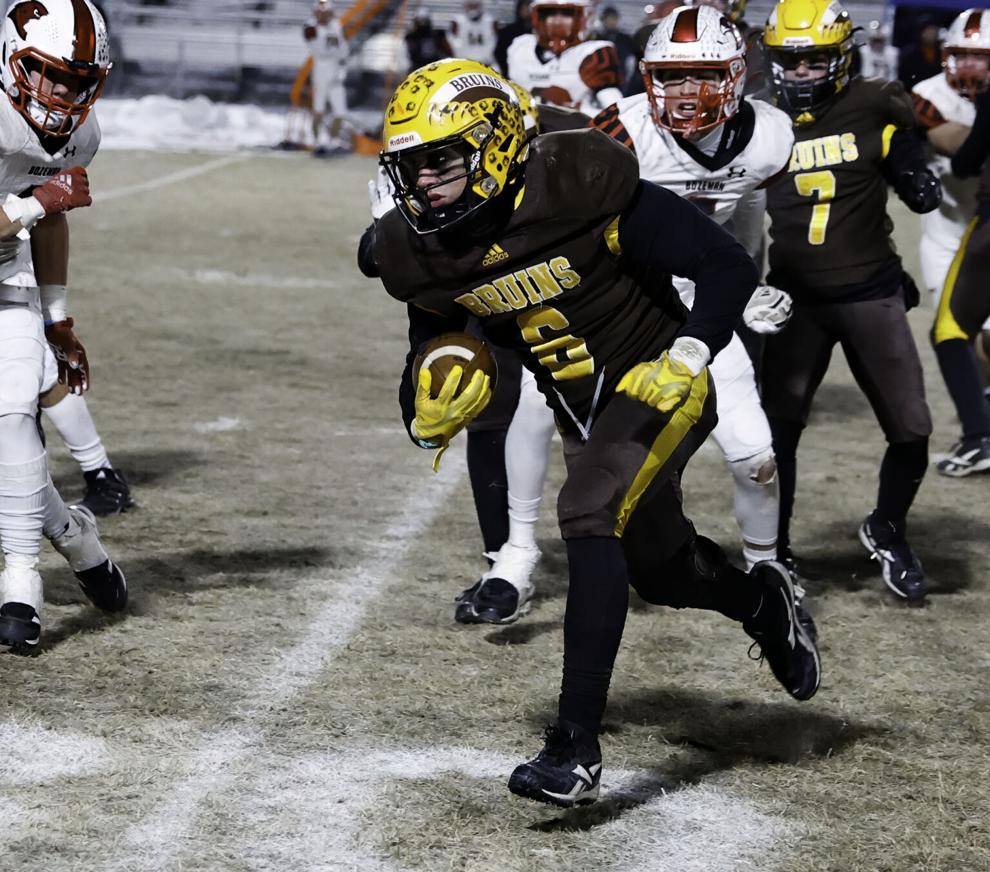 State title game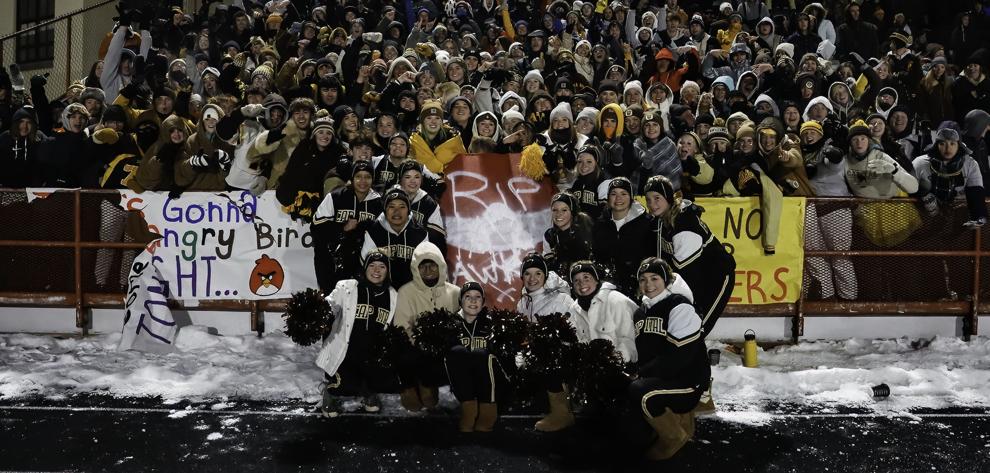 Joey Michelotti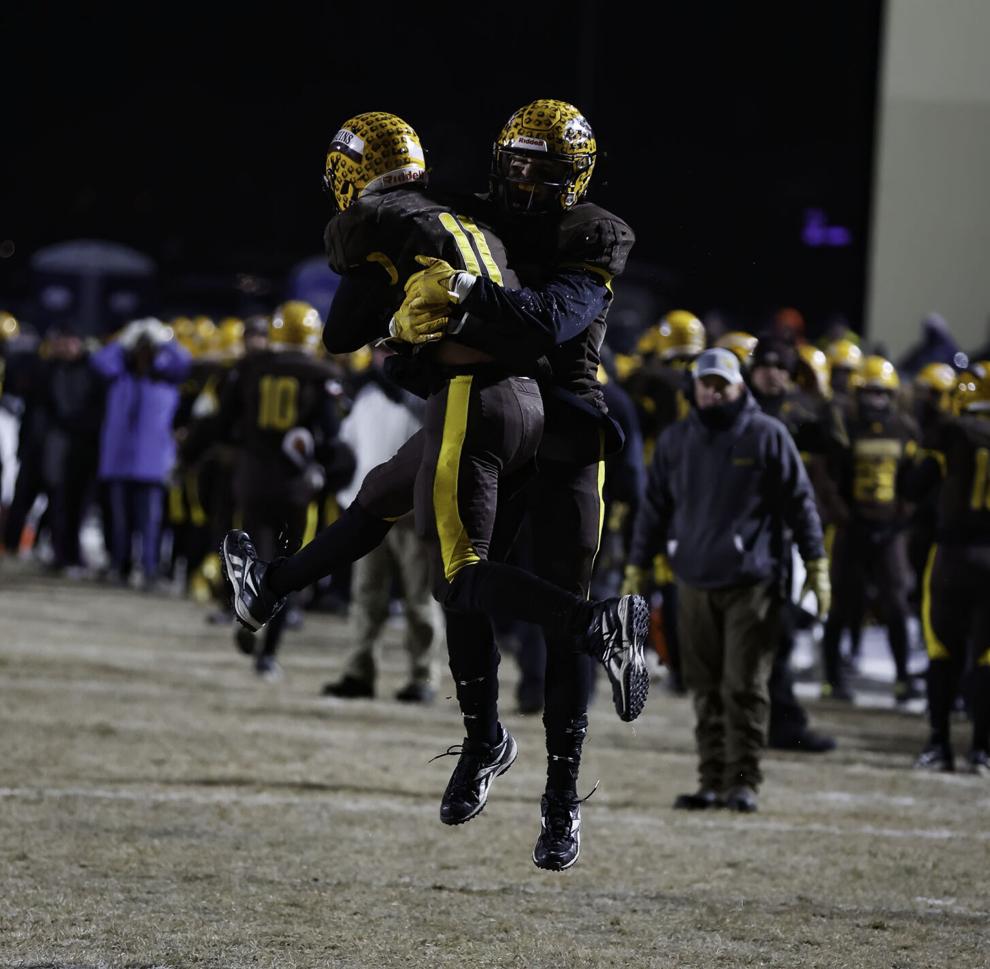 Capital's Hayden Opitz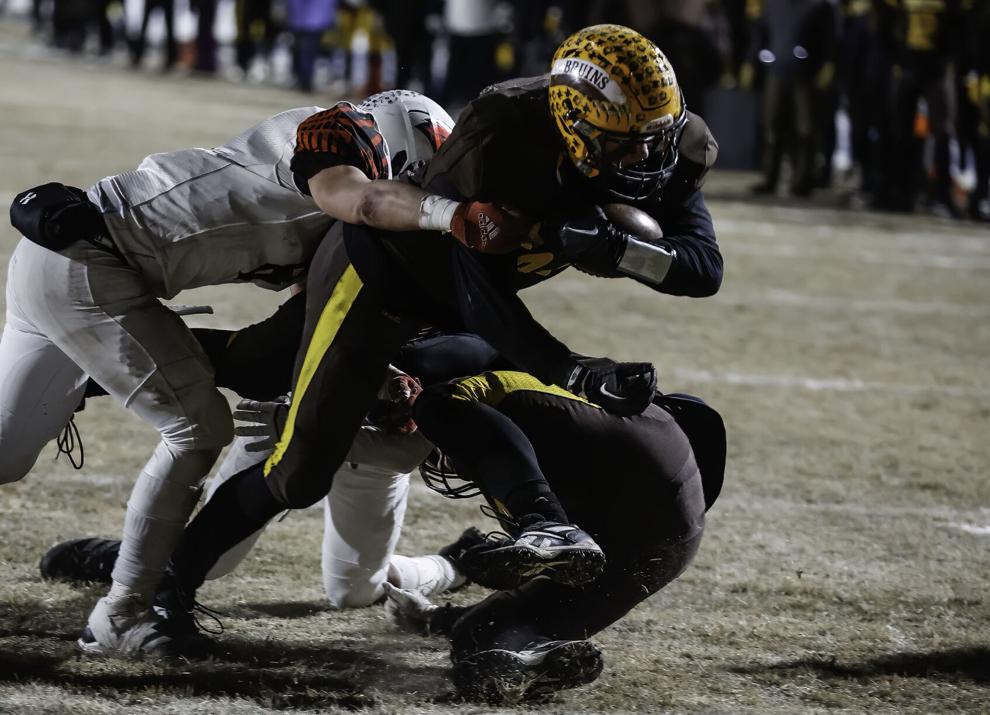 Capital's Hayden Opitz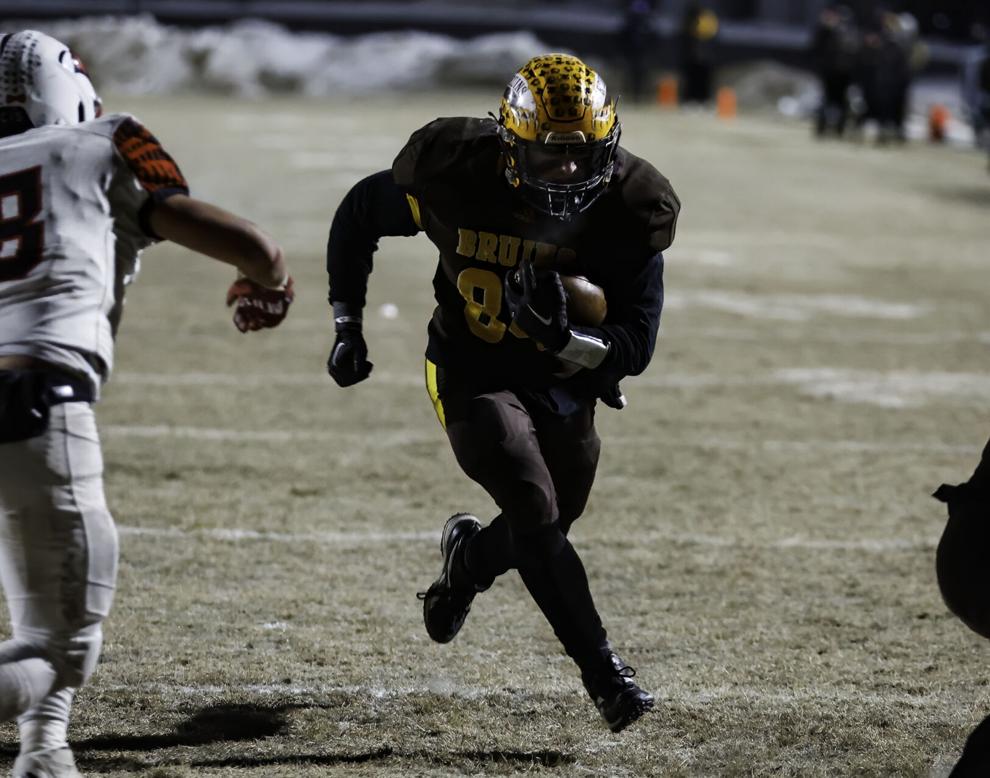 Capital's Hudsen Grovom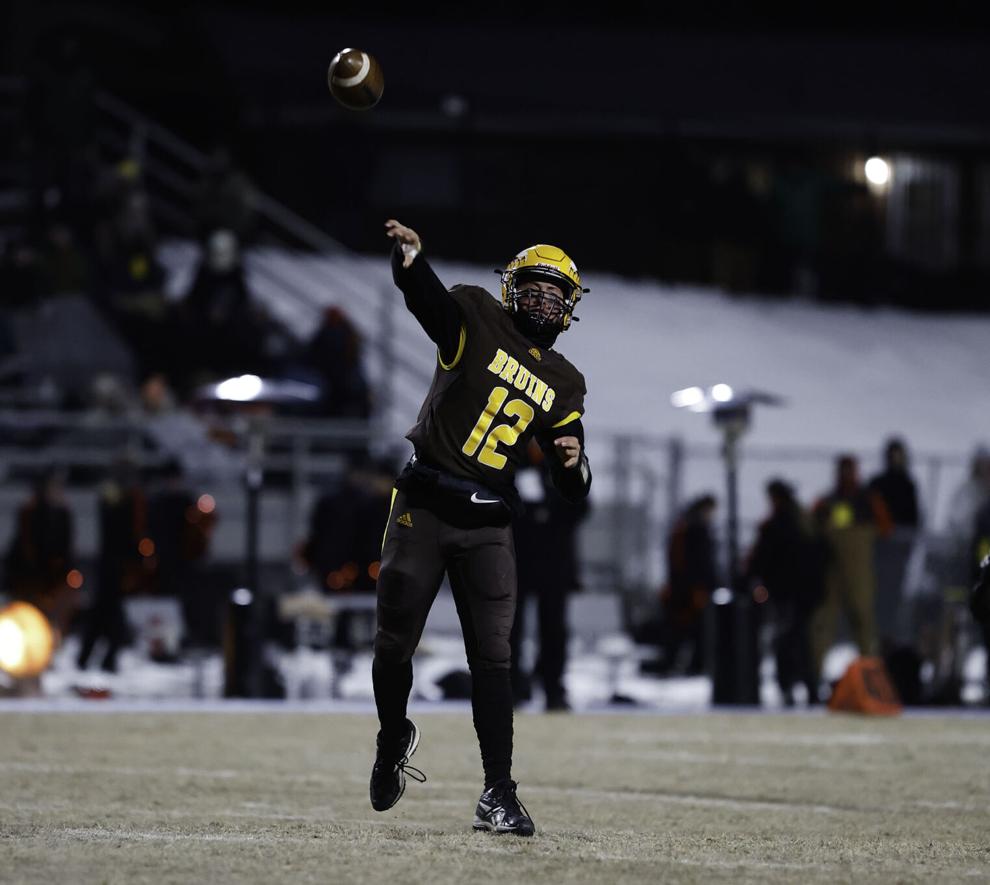 Capital's Talon Marsh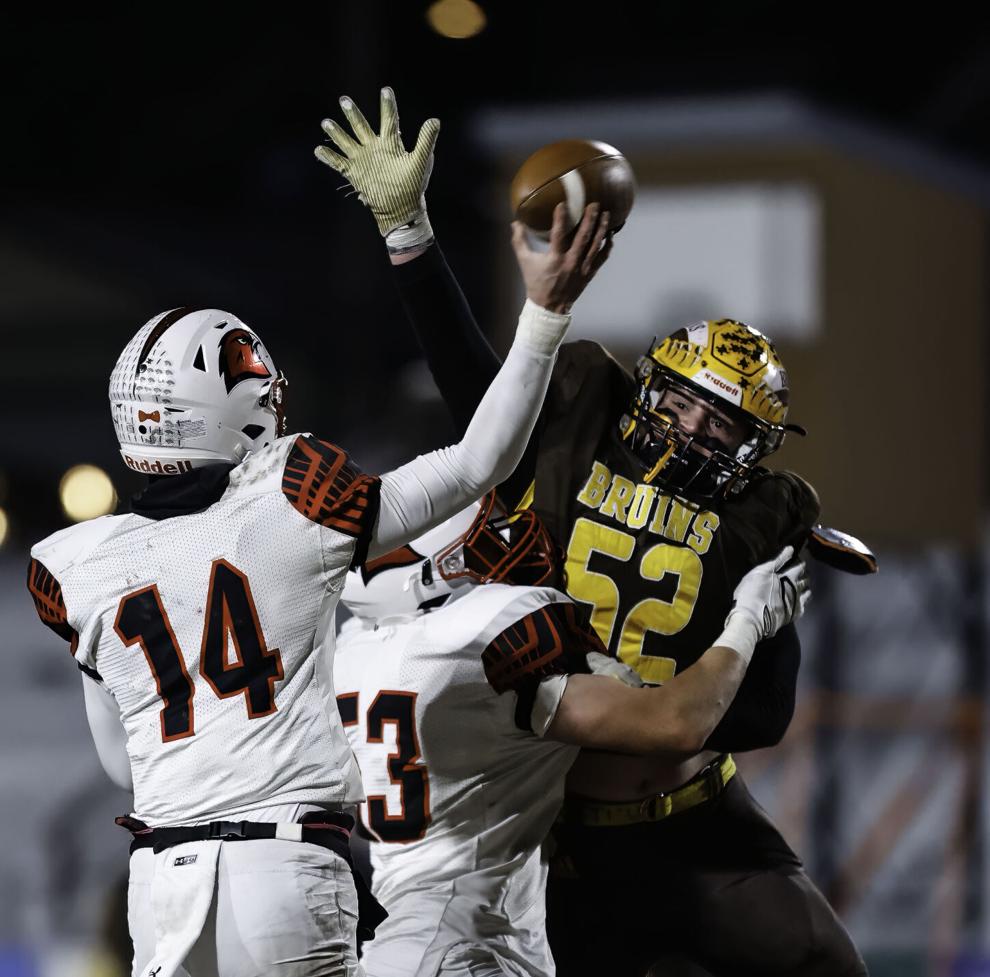 Capital's David Marshall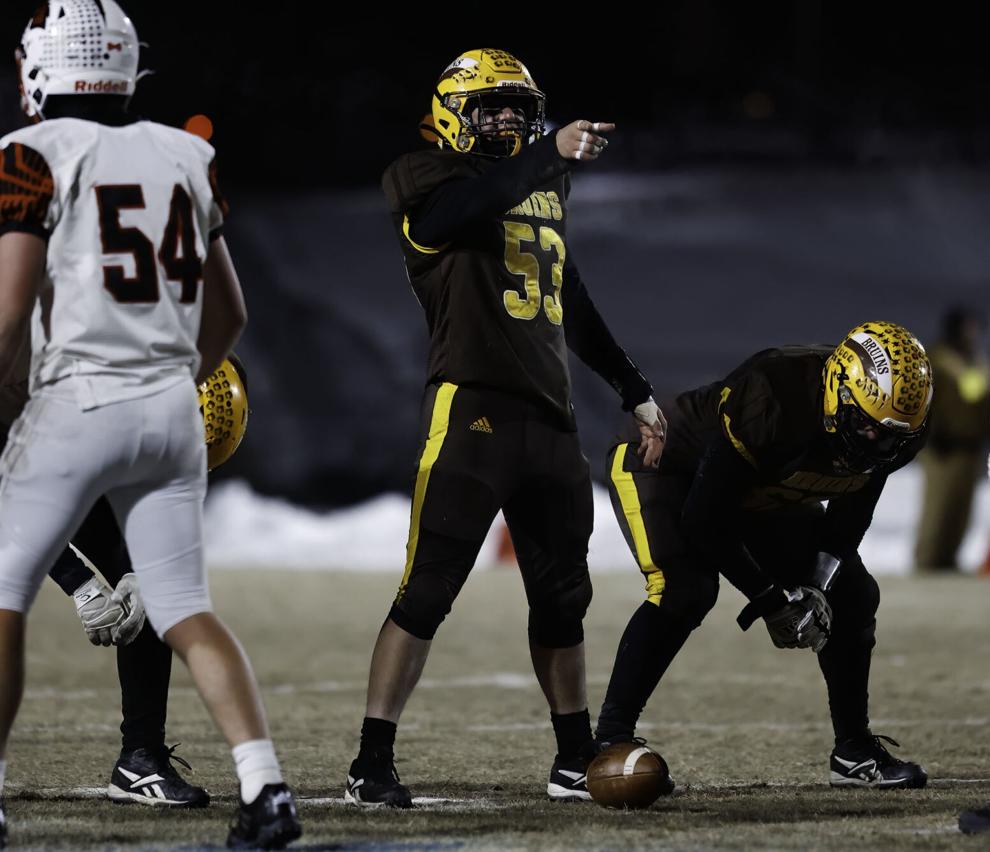 Helena Capital's Hayden Opitz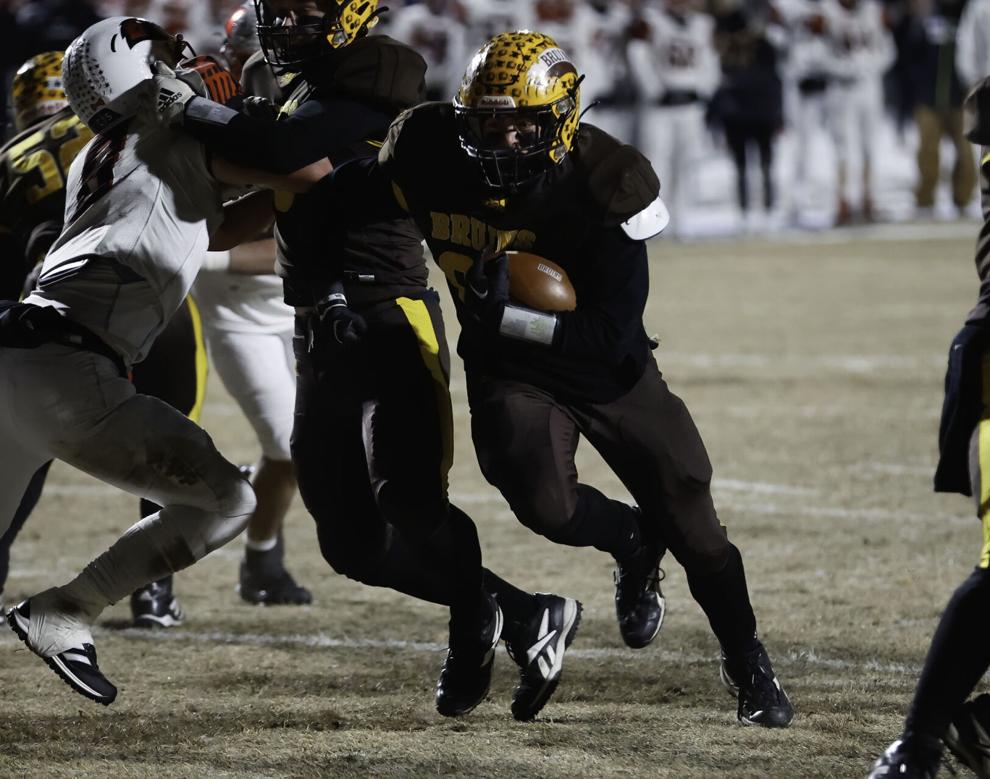 Helena Capital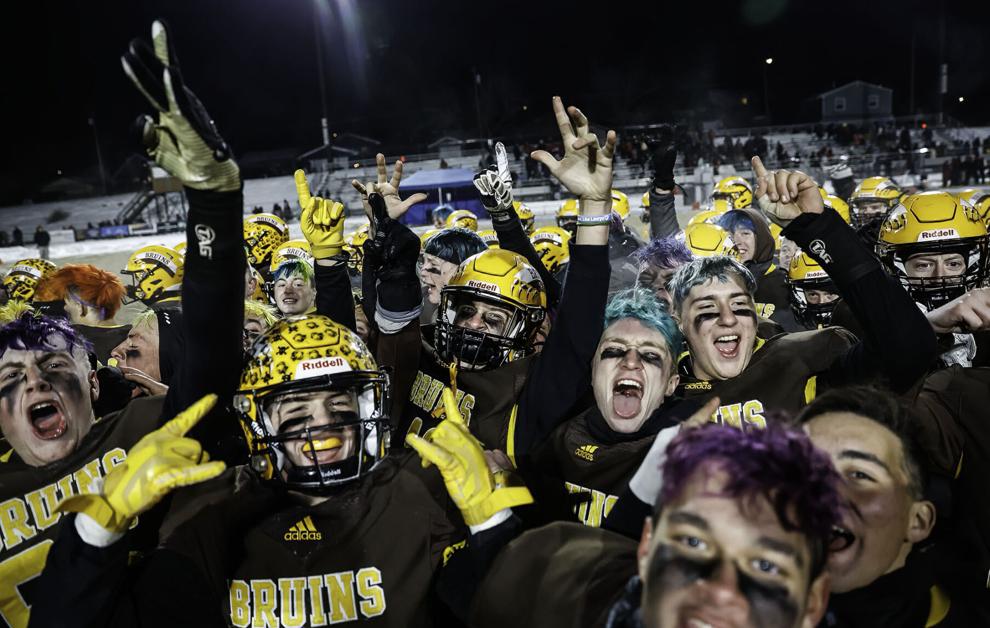 Helena Capital's Joey Michelotti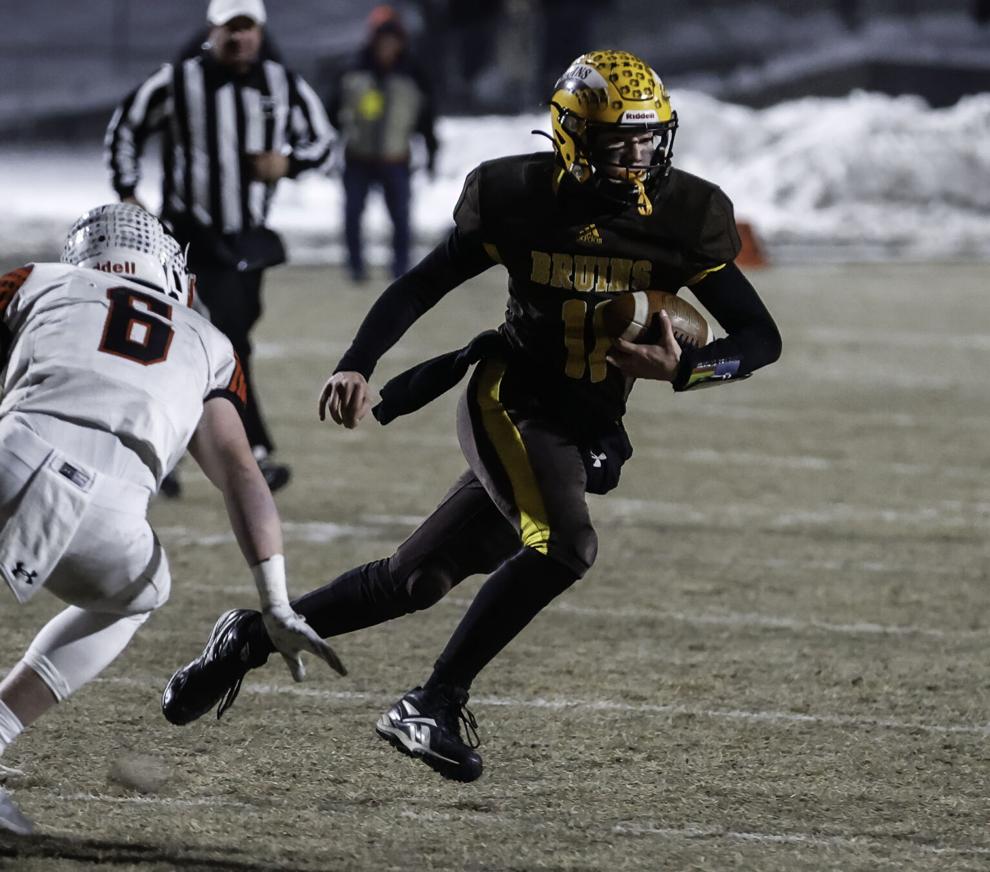 Helena Capital's Dylan Graham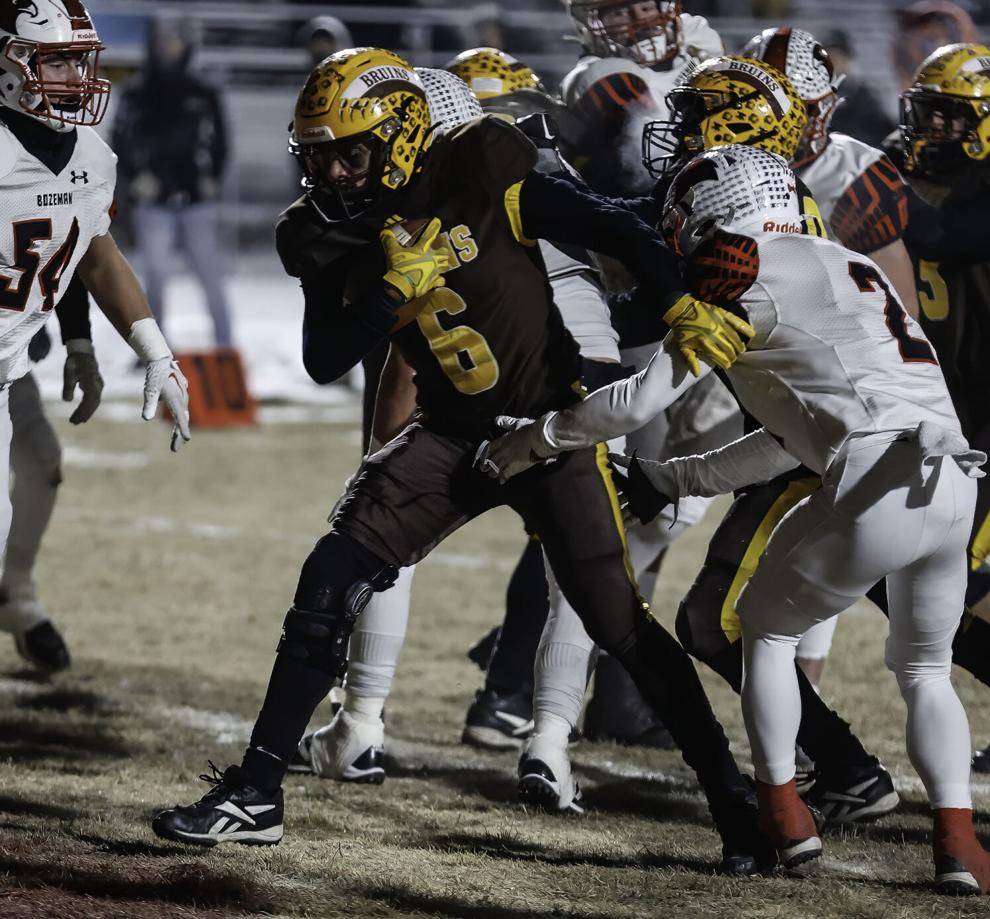 Helena Capital's Tom Carter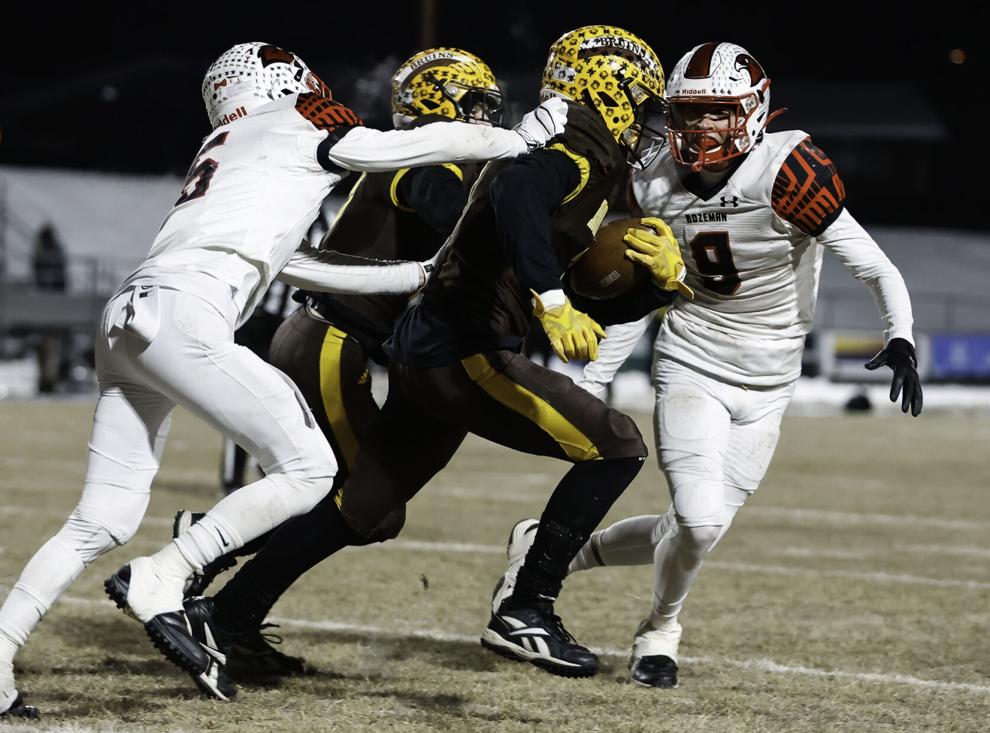 Helena Capital Bruins win 2022 AA football championship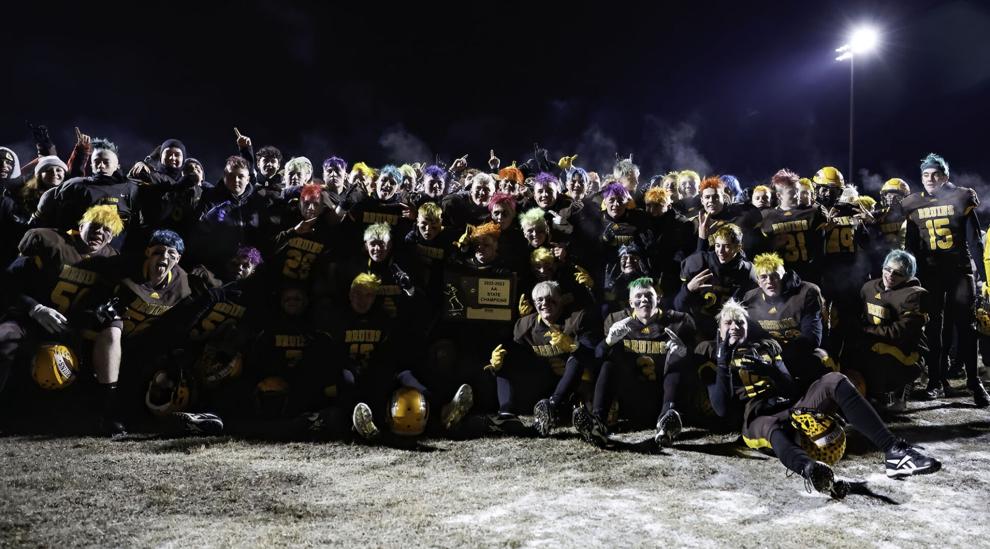 Helena Capital wins 2022 AA football championship