BILLINGS — Froid-Lake has played in — and won — its share of meaningful 6-Man football games since the start of the 2020 season. Not the least of those was a 44-19 victory over White Sulphur Springs last Nov. 14, which clinched the first state championship in team history.
That's why an eight-hour bus trek to Wilsall for a matchup against No. 8 Shields Valley (2-0) on Saturday doesn't seem to bring too much added pressure to the No. 1-ranked Redhawks (3-0).
"They've got quite a few good players on their team so it should be a good game. It'll be just like a playoff game," senior Brett Stentoft said. "It should be fun. We just need to come out on offense and play hard and do our jobs. Defense, same thing — just do our jobs and not mess up on a play and not let a big one go."
Froid-Lake won the state title last year on those principles of execution combined with limiting mistakes, and it has held on to its top ranking in the 406mtsports.com 6-Man poll this year by doing the same things.
A 49-13 win over Roy-Winifred in Week 1 was followed by a 59-13 victory over Harlowton-Ryegate. Last week the Redhawks handled Power-Dutton-Brady 58-22.
Leading the offense is sophomore quarterback Mason Dethman, who coach Michael Reiter describes as a dual-threat athlete capable of beating teams with his ability to throw on the run and the mobility to escape trouble with his legs.
In three games, Dethman has 467 passing yards with eight touchdowns, and 227 rushing yards and four TDs.
"Mason is very gifted," Reiter said. "He can run. He's pretty quick. But he's also got an arm where if he can't run it he can throw it. He's that dual threat and he makes the offense go at times."
"Mason is really good at just getting around, scrambling and finding guys that are open and just making plays," Stentoft added.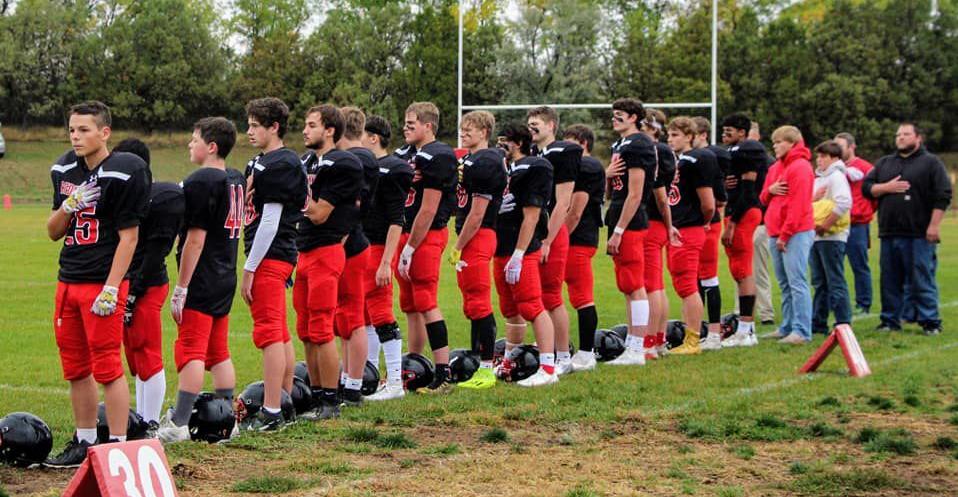 Still, it's much more than a one-man show. Stentoft has scored four combined touchdowns while fellow senior running back Ashdyn Hobbs has added 150 rushing yards and 268 return yards with a touchdown. Also, Connor Huft and Javonne Nesbit have combined for 297 receiving yards and five touchdowns through the air.
But Reiter credits the Redhawks' defense as being a huge factor in their undefeated start. Hobbs and Stentoft are the leading tacklers with 24.5 and 20.5 stops, respectively. Froid-Lake has forced eight turnovers, with Hobbs and his brother Austen each scoring a defensive TD.
With several players capable of making plays on offense and a defense adept at making tackles in the open field — a crucial component to the fast-break nature of the 6-Man game — Froid-Lake has the kind of balance not often seen at that level.
"We don't have to rely on just one person to do everything. We're pretty well-balanced for the most part. We were lucky last year too. We were very balanced," Reiter said.
"There are some teams where they've got the one guy or two guys, and if they're lucky, three. We're just super fortunate. We've probably got seven or eight guys who can handle the ball and play their positions."
Saturday's game pits the defending champs against a Shields Valley team that ventured deep into the playoffs before bowing out to eventual runner-up White Sulphur Springs.
Reiter agreed with Stentoft that it will have a postseason feel.
"Just like Power-Dutton-Brady last week — that was a big test — this is going to be a big test too," Reiter said. "Power-Dutton-Brady was a playoff team last year that brought a lot of talent back. Shields Valley was a semifinalist last year. That'll be a real big challenge for us."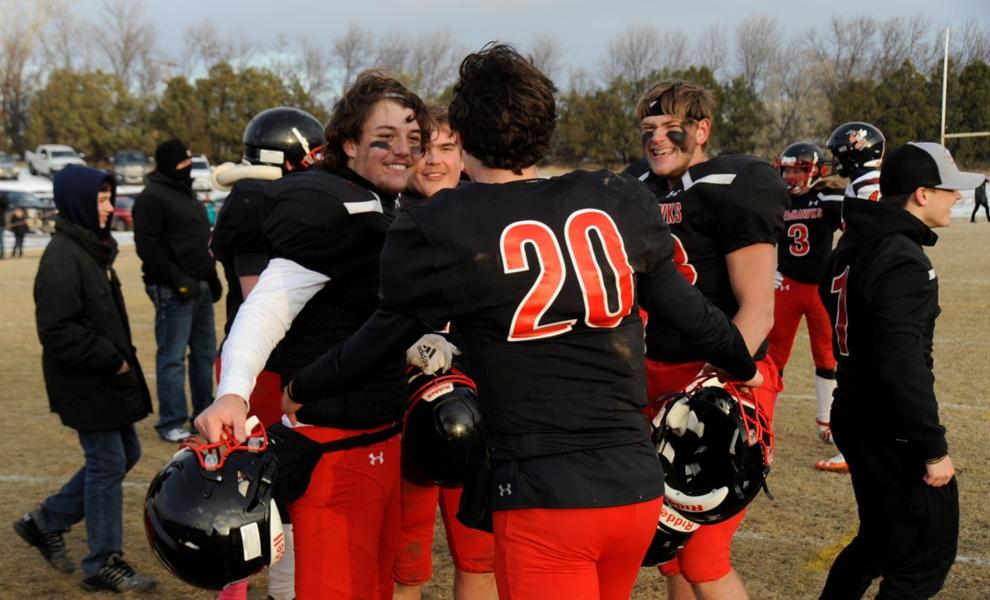 In their pursuit of a repeat championship, both Reiter and Stentoft noted the amount of key contributors that returned this season from last year's team. Though the Redhawks lost a strong senior class — Walker Ator, Jason Eylander, Isaac Johnson, Colt Miller and Jaxon Stangeland — there seems to be plenty left in the tank for another postseason run.
Reiter knows the formula.
"We had a lot of key contributors come back this year, so there weren't a lot of holes we had to fill," he said. "The seniors last year did a great job but we had juniors and sophomores right behind them ready to take over, so it's been a pretty seamless transition.
"We've just got to stay hungry and keep working hard and not take it for granted. Last year was last year. This is a brand new year. If we want to win again we've got to do everything we need to do to stay on top of ourselves and keep each other accountable."