BUTTE — Following Butte's 35-27 win over Helena High on Friday night, senior running back Kameron Moreno was asked if he had any idea just how many carries he had against the Bengals.
"I don't know," Moreno said as he started laughing. "Enough."
The number was, in fact, 36 and Moreno, well, he was a little tired at the end of the game. Following a Helena High touchdown pass from Kaden Hout to Logan Brown the early minutes of the fourth quarter, the Bulldogs knew they needed at least one more sustained drive.
They turned to their star running back, who finished with 165 yards on the night.
Getting the ball at their own eight yard-line after a miscue on a kickoff, the Bulldogs drove 92 yards in 10 plays. Moreno had six of those carries and 18 total in the second half.
For Butte, it was their offensive game plan executed in exactly the way they wanted it to be.
"Our offense is built around wearing them out with all the screen games and run, run, run, pass. Just wearing them out all game," Moreno said. "They were hitting less and less as we got towards the end. The offensive line is playing both ways, but they're hanging in there. It's awesome to see."
A back-and-forth affair for most of the game, Butte and Helena traded touchdowns in the first half with the Bulldogs striking first when Moreno brought the ball into the end zone from three yards out.
Helena responded with an eight-play, 58 yard drive that ended with sophomore quarterback Kaden Hout finding Hayden Ferguson from seven yards out, though the ensuing PAT was missed.
Butte responded with a touchdown drive in kind, which Helena again answered.
With a bit under four minutes left, the Bulldogs got the ball back and drove 68 yards in 12 plays with Butte quarterback Tommy Mellott finding Quinn Sullivan for a touchdown with eight seconds left in the half. That gave the Bulldogs a nine point lead they took into halftime.
"I liked what our team did tonight," Helena High head coach Scott Evans said. "We came out on the short end, but our kids played hard all the way through the game and that's a good football squad right there. So I like where we finished up, we didn't quit."
The Bengals had their chances in the second half, but could not convert some key drives into points. Mellott had a pair of rushing touchdowns in the final two quarters of play and the Montana State commit had 70 yards on 13 carries while completing 17-of-26 passes for 200 yards and two touchdowns.
Bengals quarterback Kaden Hout had 247 yards passing and two touchdowns through the air, but also threw a critical interception in the third quarter.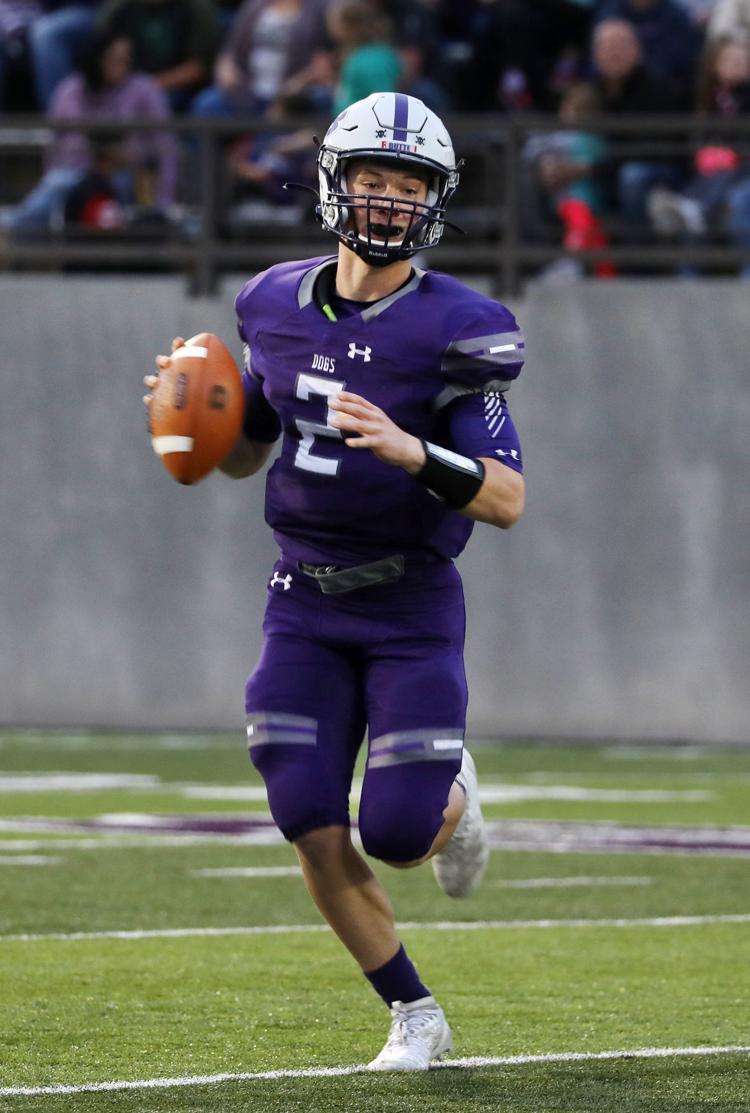 "We dropped some balls, he missed some reads, but he'll get better as the year goes on," Evans said. "I think right now he's progressed right where we want him at."
Butte High improves to 3-0 on the season, its first undefeated start through three games with Arie Grey as head coach. Helena drops to 2-1 on the season and will face Big Sky next week.
The Bulldogs travel to Kalispell to take on Glacier.
"Some really good things were going to get from this and still walk out of here with a win," Grey said. "That's good. That's a good night for us. Proud of the boys."