MISSOULA — Those playoffs will taste pretty sweet to Colter Janacaro.
The senior Big Sky quarterback tallied eight total touchdowns on Thursday night at Missoula County Stadium in an 60-41 win over Kalispell Flathead. Most importantly for the Eagles, they are headed to the Class AA playoffs for the second year in a row.
"We're super happy with the win," Janacaro said. "We're happy we're still playing.
Janacaro's eight touchdown day ties him for second most all-time for most touchdown scores in a single 11-player game.
Dallas Cook did that feat twice in 2013 — once against Big Sky — while Butte Central's Sean Walsh did the same in 1991. Loyola Sacred Heart's Bo Hughes set the individual record, which is nine, during a game in 2012.
Janacaro said after the game he had no idea during the contest how many he had scored.
"Every time he ran, it almost got easier for him," Big Sky head coach Matt Johnson said. "He started seeing it more and understand it more and how hard to get to the edge."
Converted to the quarterback position after three years at running back has understandably included some growing pains for Janacaro, who took over after the graduation of Draven Lincoln. His brother, Levi, was a star signal caller for the Eagles and rushed for over 4000 yards in his career while passing for more than 7000 more and is now with the the Montana Griz football team.
Janacaro — the younger — did play some wildcat quarterback two years ago and was not completely unfamiliar with the position. Throwing the ball came later for the Eagles senior and there are always thing to work on, but it was hard to nitpick either his running or passing on Thursday night.
He finished an efficient 17 of 22 passing for 167 yards and a pair of passing scores while rushing for 272 yards on 28 attempts with six more touchdowns on the ground. He also is a starter on defense and registered five tackles with three going for loss.
"As a passer, he's come a long ways and he makes good reads and good decisions," Johnson said. "Pretty money with his throws and that's huge."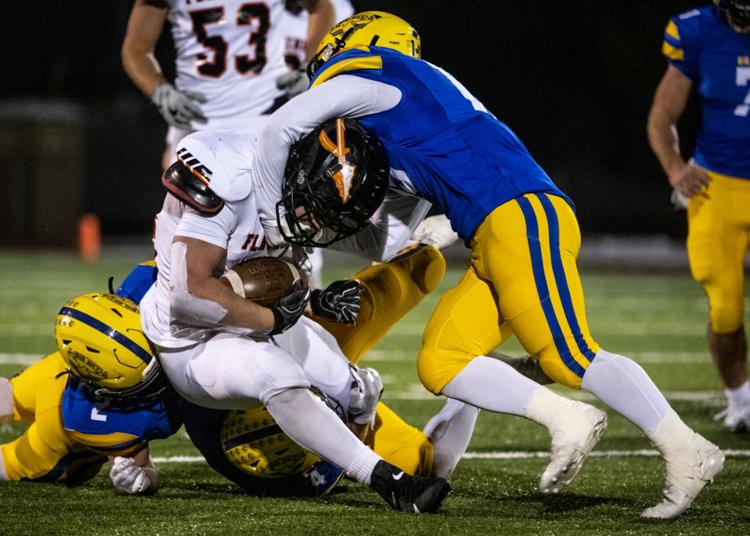 Janacaro got the Eagles on the scoreboard first with a seven-yard rush early in the first quarter and looked poised to grab a big lead in the opening minutes after intercepting an errant Charlie Hinchey pass. Louis Sanders stepped into the passing lane for Big Sky to force the turnover, but the Flathead defense held firm on the ensuing Eagle possession.
Alec Thomas, who finished with 20 carries for 159 yards for Flathead, immediately rattled off a 76-yard touchdown to tie the game at seven. From there, it was a back-and-forth games between the two squads desperately trying to grab the final Western AA playoff spot.
Janacaro had four touchdowns in the first half alone, but a long touchdown pass from Hinchey to Nicholas Gustafason — who also had a first-half kickoff return for a score — had the game tied 27-27 at the midway point.
Janacaro conducted a 7-play, 44-yard drive for the Eagles right before halftime, finding Tre Reed with 20 seconds left in the second quarter for a score.
"I thought defensively we really did play pretty well," Johnson said. "It was just those three big plays really … there were some good things on defense, it was just a few simple mistakes."
Big Sky built a 14 point lead by midway through the third quarter and kept Flathead from getting much closer in the second half. Tommy Wells did have a long touchdown catch from Hinchey in the fourth quarter to draw the Braves within seven, but Janacaro immediately capped a three-play, 57 yard drive with a 43-yard touchdown run.
Soon after, Big Sky was celebrating a return trip to the playoffs.
"That was the message coming out of the locker room before the second half started, like, 'Hey man, we don't want to go home,'" Johnson said. "We're not ready to be done."
Big Sky vs. Flathead football 01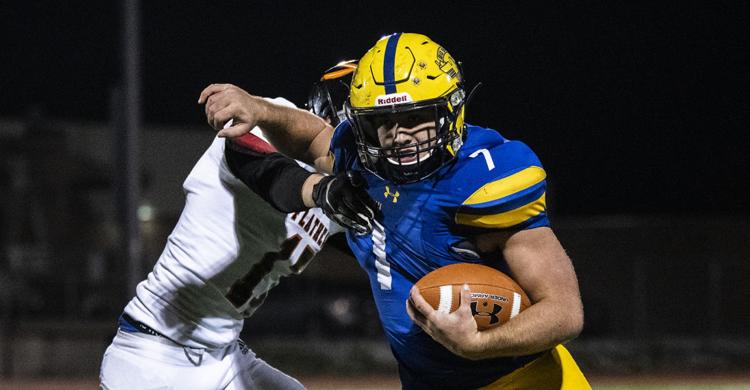 Big Sky vs. Flathead football 02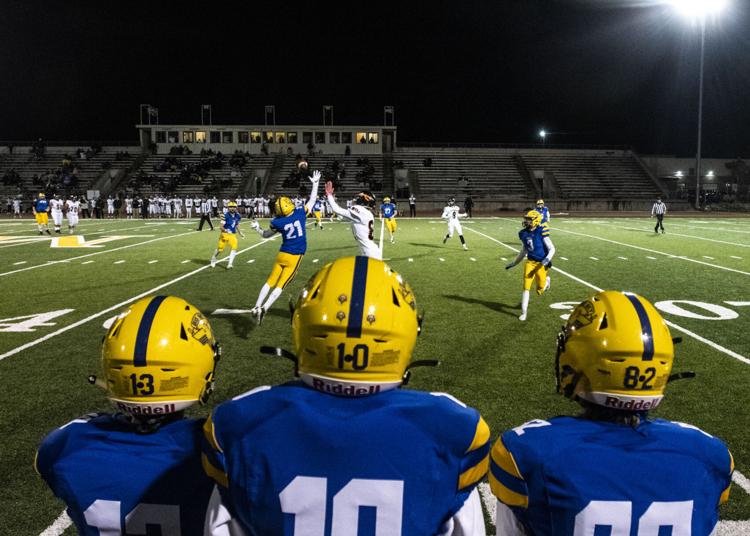 Big Sky vs. Flathead football 03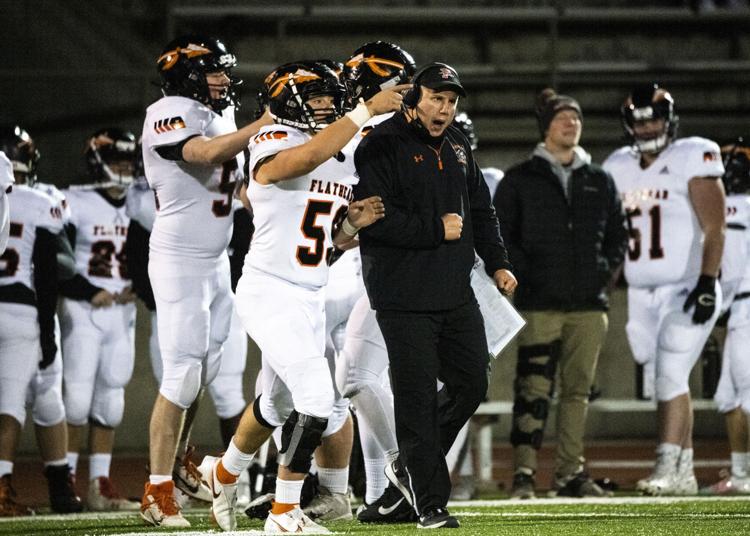 Big Sky vs. Flathead football 04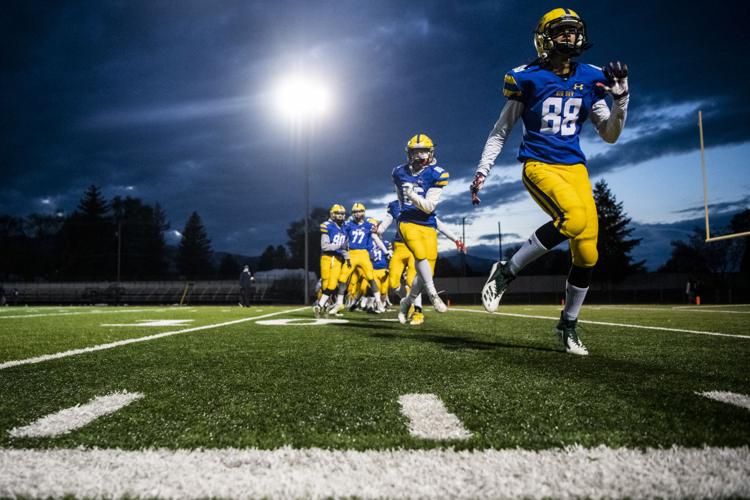 Big Sky vs. Flathead football 05
Big Sky vs. Flathead football 06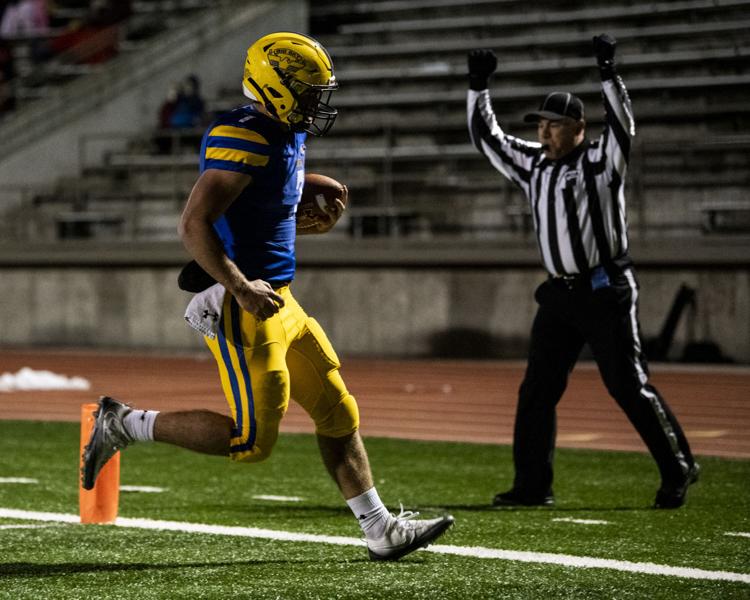 Big Sky vs. Flathead football 07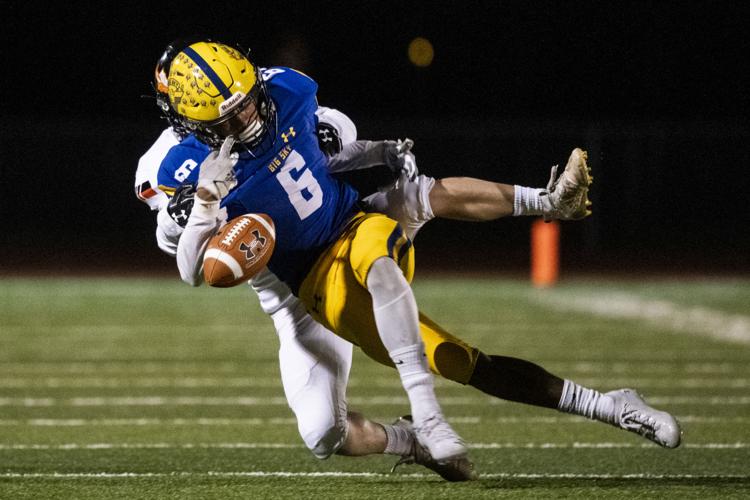 Big Sky vs. Flathead football 08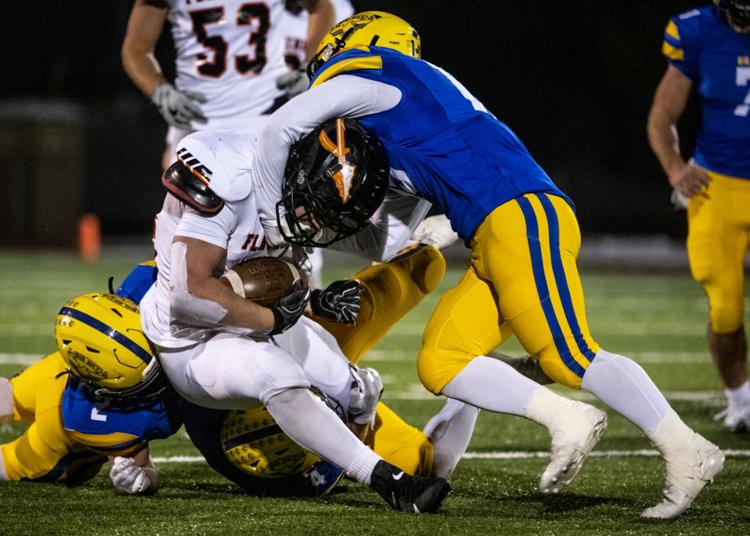 Big Sky vs. Flathead football 09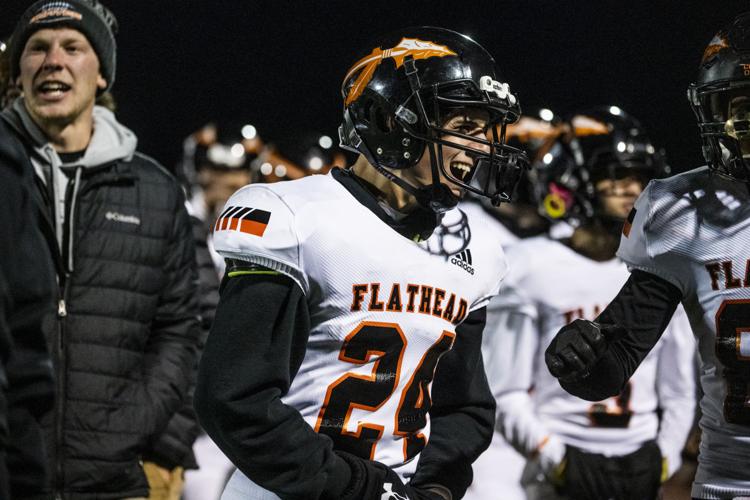 Big Sky vs. Flathead football 10