BILLINGS — Friday marked the first day of practice for cross country, football, soccer and volleyball teams, and Class AA and A golf began Thursday. Players and coaches at Yellowstone County schools had to navigate a web of safety protocols while trying to stay positive.
That's easier said than done when schools across Montana and the country have canceled their fall seasons.
The uncertainty caused by the coronavirus pandemic has given extra weight to a coaching cliché: take it one day at a time.
"We're hoping we don't hear bad news," Billings West football coach Rob Stanton told 406mtsports.com. "We're controlling what we can control."
Based on Friday's practices, Yellowstone County coaches are hopeful they will still be practicing in October and November.
Distance learning
Stanton spent a large amount of Friday's helmets-only practice trying to teach his players to act differently.
Players cannot share water bottles, per Montana High School Association guidelines, so each must bring his or her own.
Athletes do not need to wear face masks when they're competing but must in other circumstances, such as a team meeting. Many West football players did not bring masks on Friday, forcing Stanton and his staff to move their meeting from inside to outside.
Stanton had to constantly remind his players to physically distance, which isn't exactly natural for a group of people used to blocking, tackling and huddling up.
"My most common theme today was, 'Spread out, spread out, spread out,'" Stanton said.
In a normal season, West's first game would be a couple weeks away. This being the most abnormal of seasons, the Golden Bears will have to wait about a month to face another team because Class AA nonconference games have been canceled.
More time to prepare means less demand for two-a-day practices. On Friday, West began its practice at 7 a.m., left the field hours later and did not return for an afternoon session.
"We were done at noon today and we were kind of looking around like, 'That's it?'" Stanton said. "The coaches will have to adjust to that. The kids are like, 'This is sweet.'"
As hard as West's players and coaches tried, they couldn't ignore the "elephant in the room," Stanton said.
More than 100 Montanans have tested positive for COVID-19 almost every day since June, and Yellowstone County leads the state in cases and deaths. There aren't many reasons to believe those numbers will decrease anytime soon, especially with school starting up.
On Thursday, the Frontier Conference joined the Big Sky in postponing its fall season. Lodge Grass, Northern Cheyenne and St. Labre canceled fall sports. Stanton's players have asked him if they should expect their seasons to suffer the same fate.
"The excitement of the new year is obviously there, but you're also looking around the corner," Stanton said. "Kids are a little gun shy about what could be on the horizon."
That one-day-at-a-time, control-what-you-can-control approach is crucial when each day delivers a new batch of uncontrollable things. The Golden Bears enjoyed a football practice on Friday. Many athletes won't be able to practice at all this fall, and many others will be preparing for a spring season.
Stanton appreciates the position his team is in.
The distancing and masks aren't simply symbols of the pandemic. They are reminders of what a long, successful season will require.
"We don't like to wear them," Stanton said of the masks, "but we will wear them because we want to play, bottom line."
Early risers
With her first practice scheduled to begin at 9 a.m. on Friday, first-year Skyview volleyball coach Stormy Siemion figured she should get to school early to make sure everything was in order.
She arrived about 7:10, only to find girls already lined up to get into the gymnasium. Check-in for the girls was scheduled for 8.
"I walked over to them and I was like, 'Why are you here already?'" Siemion said. " 'Oh, we just wanted to be here early.' I told them, 'You're here before me!'"
It's easy to see why everyone is excited to get started, more so than in past years. The COVID-19 pandemic has created uncertainty as to what any sports season will look like, if it's played at all.
Many athletes have been in limbo since March, when the first cancellations started rolling in when the MHSA halted the state basketball tournaments during the semifinals.
For Siemion, who takes over for longtime Falcons coach Vicki Carle who retired after 28 seasons, what a time to start a career as a head coach. Previously, she was a volunteer assistant coach for a season at Hardin and spent last year as an assistant with the Lockwood freshman team.
COVID-related considerations for volleyball players include wearing a mask when not on the court, and players are encouraged to sanitize their hands as often as possible.
"It's different, I have to constantly be reminding girls of what we have to do to continue having the season," said Siemion, a former star player at Huntley Project and Montana State Billings. "Keeping their masks on and sanitizing … sometimes it was a little overwhelming worrying about just volleyball stuff and then adding this on top of it, but I have a coaching staff behind me that, man, they were just amazing today. If I wasn't doing it, they were jumping up with hand sanitizer and making sure the girls were being clean and everything."
Siemion was pleasantly surprised when 75 players appeared for the initial practice. So many showed up, that the practice schedule was altered somewhat to accommodate them all.
And with all the excitement floating around as a new season begins — and hopefully continues — Siemion gave her players one admonition.
"Do not be here until 8 o'clock tomorrow," she told them. "Sleep in a little bit."
No place like home
Nolan Trafton watched his older brothers play soccer at Wendy's Field at Rocky Mountain College, and he later spent his Billings Central career roaming the same pitch.
Now in his second year as the head coach of both the Rams' boys and girls soccer programs, it's with a bittersweet feeling that he sees the program pack up and head a few miles south.
Trafton's Rams held their first workout Friday on the new artificial turf field at Amend Park. Billings Central has contracted with Amend Park and will now call the new field home for its practices and matches.
Billings Central, which leaves behind a field at Rocky that was very good to the Rams. They've been playing at Rocky for more than a decade, and Central's girls won several state titles on that pitch.
"It's definitely been home, regardless of whether we practice there," Trafton said earlier this week. "There's just a feeling about it. When you stepped onto that field it felt like home. It's just such a beautiful campus. I don't know, there's nothing quite like it."
Playing at Amend Park will bring a new "home" atmosphere for the Rams: stands for fans, LED lights for night matches if they choose and the quicker turf. Billings' Class AA teams play their intra-city matches on turf at Daylis Stadium, and several of the coaches feel the transition from practicing on grass most of the week and then playing on turf creates a choppy game.
Since the Rams have a contract to practice on the turf field at Amend Park, Trafton doesn't think his teams will have the same problems.
"The fact that we get to practice on it four to five days a week will help our players technically," he said. "And they've been playing on grass their whole lives, so if we practice on turf for five days and then go play a game on grass, I don't think it's going to hurt us in any way, either."
The $1.5 million project for the new turf field at Amend Park was funded through the South Billings Urban Renewal Association tax increment financing district.
Tee time
Not every coach operates one day at a time.
"Not being able to prepare more than a day ahead is a fast way to an ulcer," Laurel golf coach Jim O'Neil said with a laugh.
So it goes during a pandemic, which treats schedules like Montana winters treat golfers. Laurel is planning to open its season on Wednesday against Hamilton at Old Works Golf Course in Anaconda. But O'Neil isn't sure that will happen. The schedule-loving coach must prepare for anything.
Overall, O'Neil is content with where his team sits. The Locomotives won both Class A state team titles last fall and nearly swept the individual medalist honors. The Laurel boys return most of their top players, and O'Neil is even more excited about the girls.
"They have the potential to historically be one of the best Class A teams that's ever come through," he said.
O'Neil just hopes his girls get a chance to prove it, and he has reasons to be optimistic.
Golfers, including many on his team, have been playing throughout the summer at tournaments — like this weekend's Men's Mid-Amateur at Laurel Golf Club — with significantly more people than most Class AA and A tournaments will likely see. Unlike football, golfers have little reason to get near each other during play. Unlike volleyball, golf is played in wide open spaces outdoors.
O'Neil still has to make sure his players wear masks, wash their hands and keep their distance, but that isn't too difficult, especially considering he has much fewer athletes to worry about than coaches in the other four fall sports.
Laurel is one of the best golf schools in the state with two practices under its belt and tournaments to look forward to in the near future. O'Neil is more than happy to live in the moment.
"Right now, we get to play, and we're embracing that," O'Neil said. "Whatever they give us, we're going to appreciate it."
Photos: Billings Senior conducts first football practice
Billings Senior's first football practice
Updated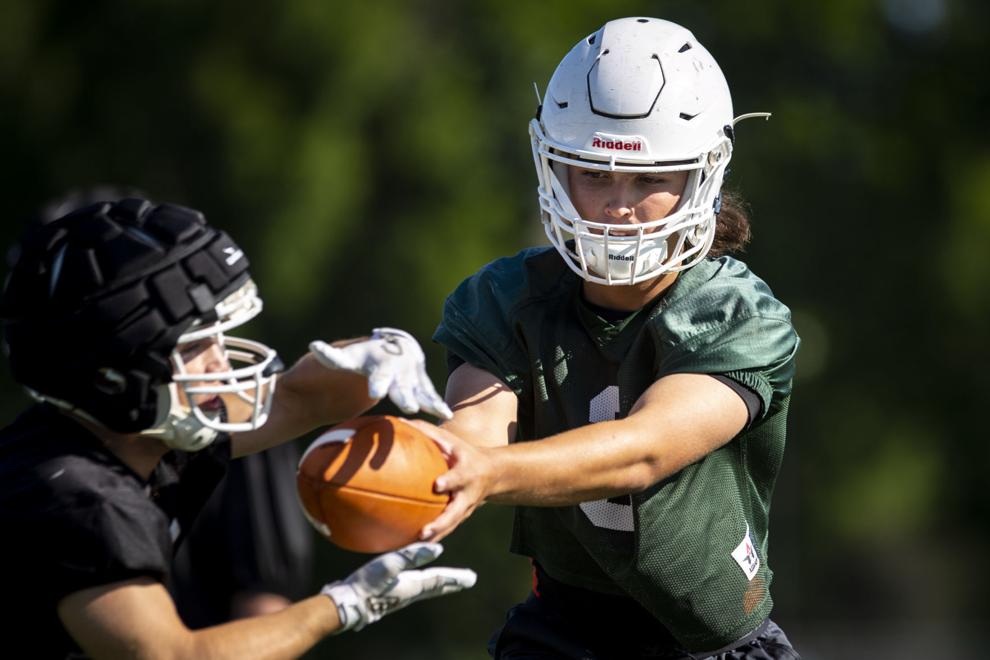 Billings Senior's first football practice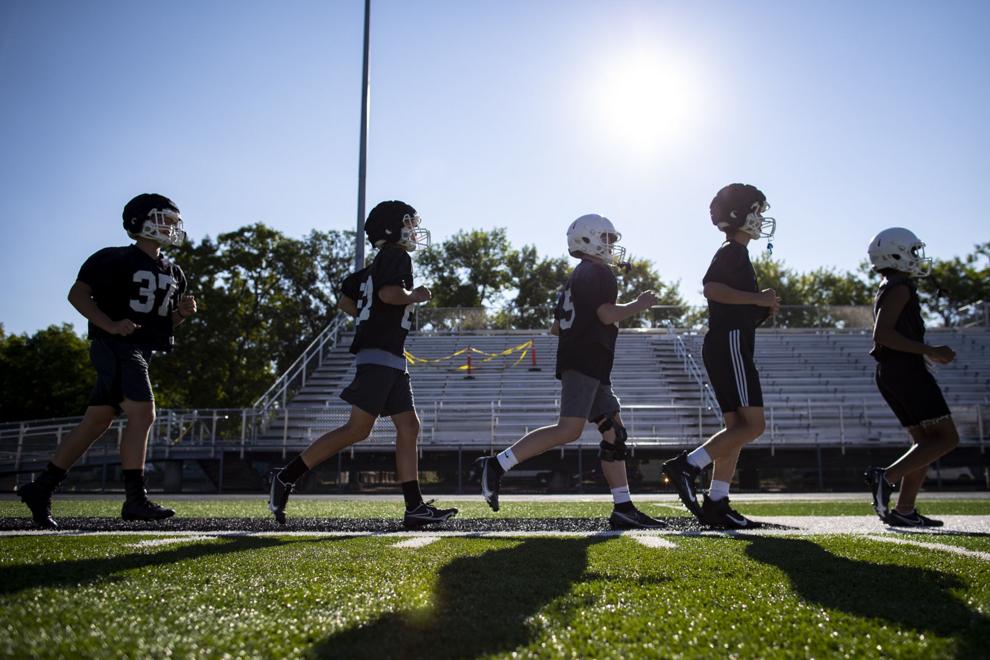 Billings Senior's first football practice
Updated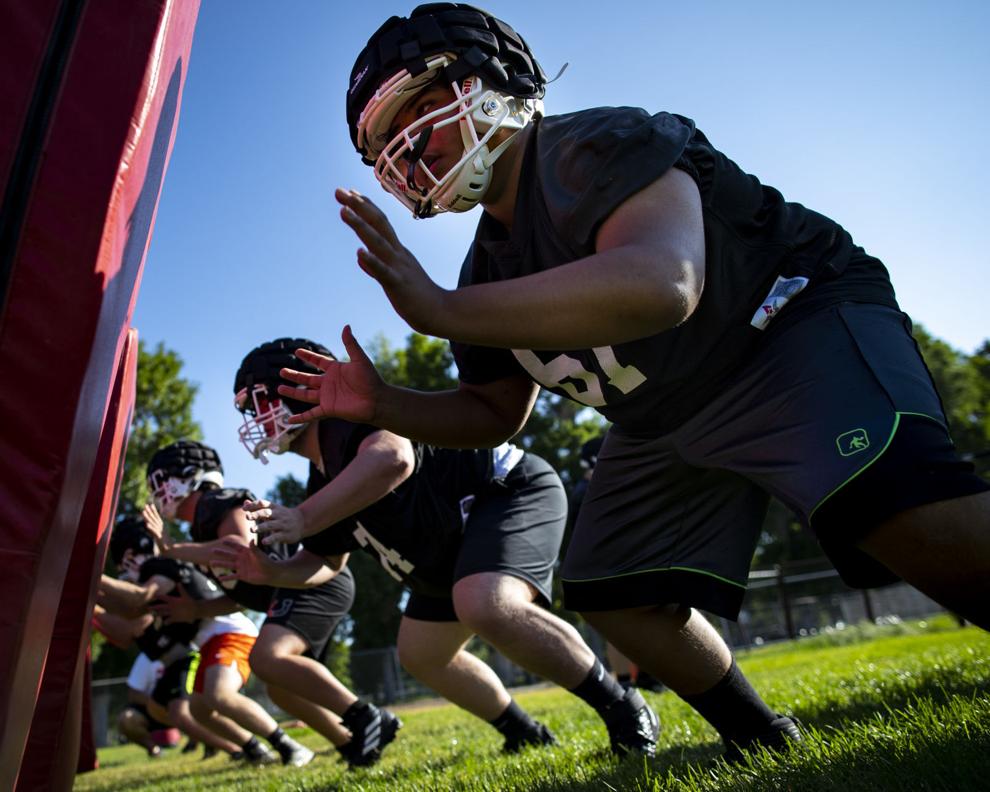 Billings Senior's first football practice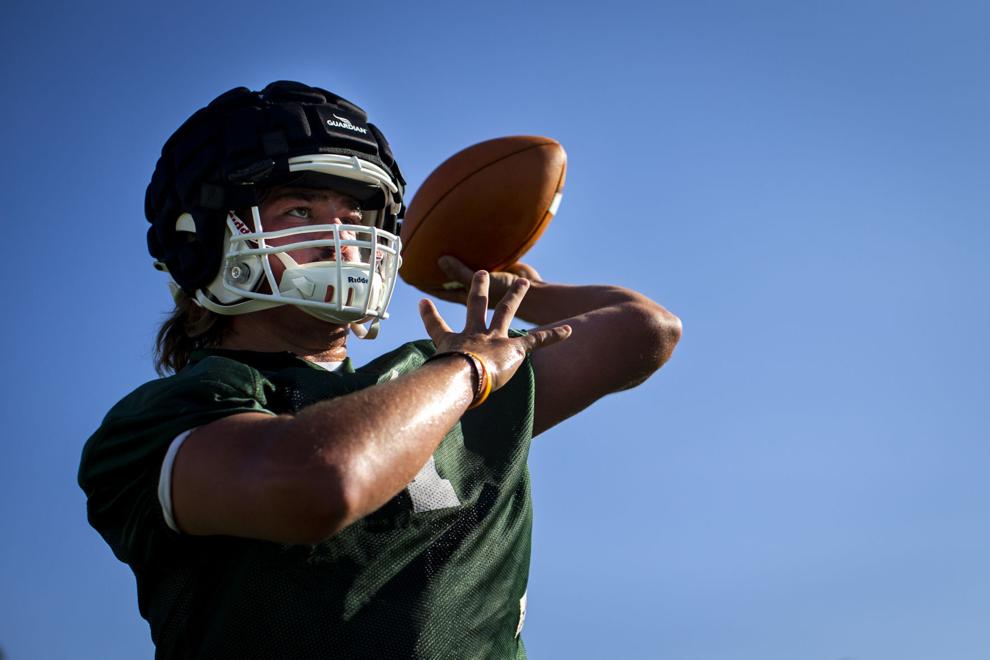 Billings Senior's first football practice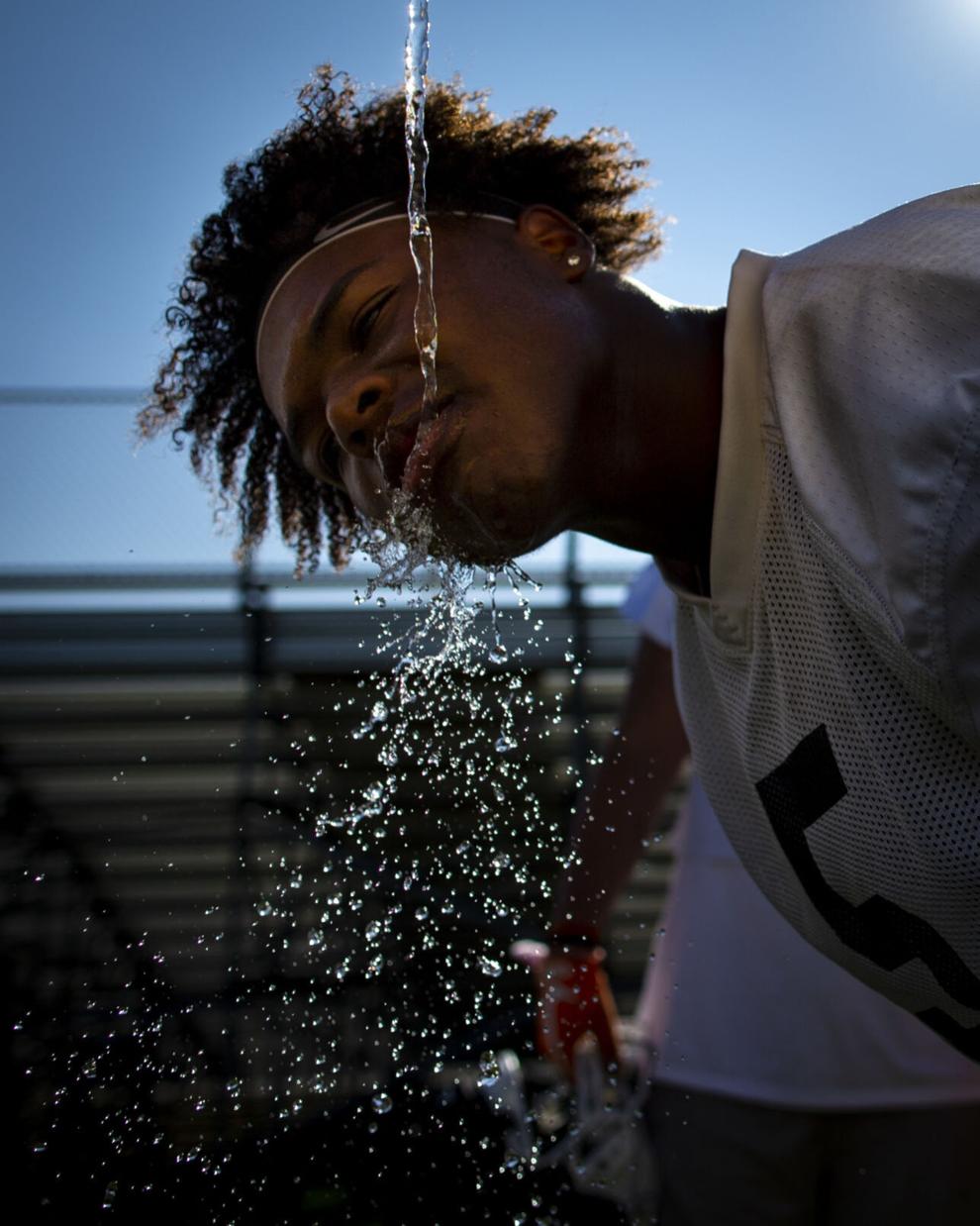 Billings Senior's first football practice
Updated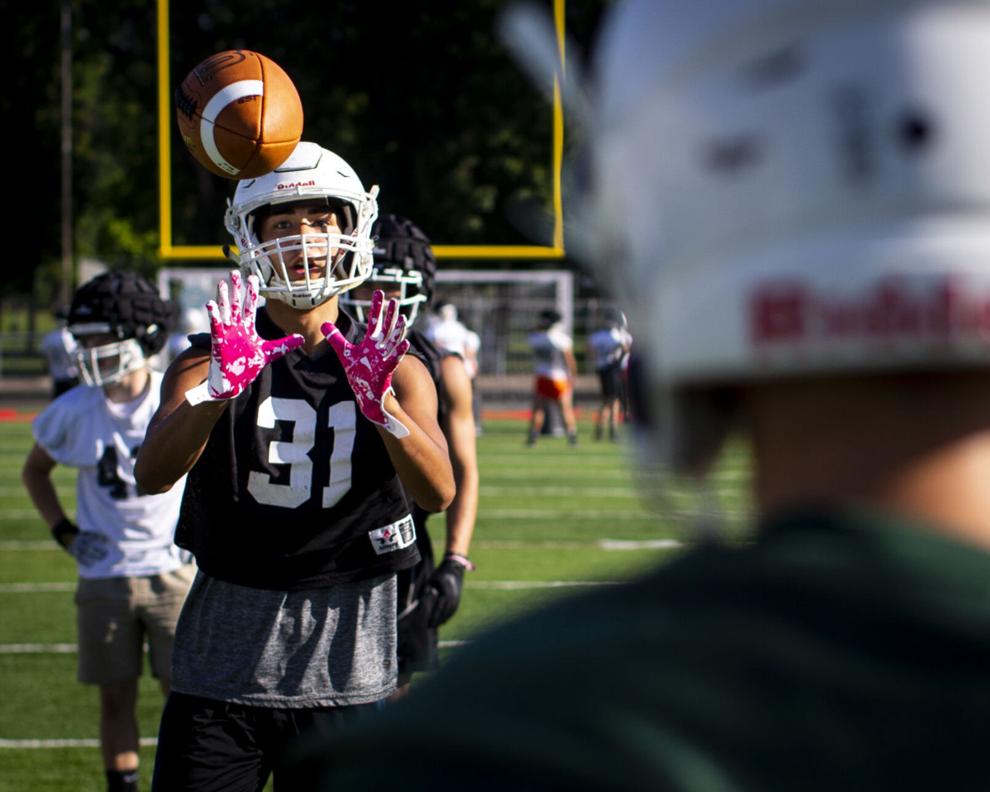 Billings Senior's first football practice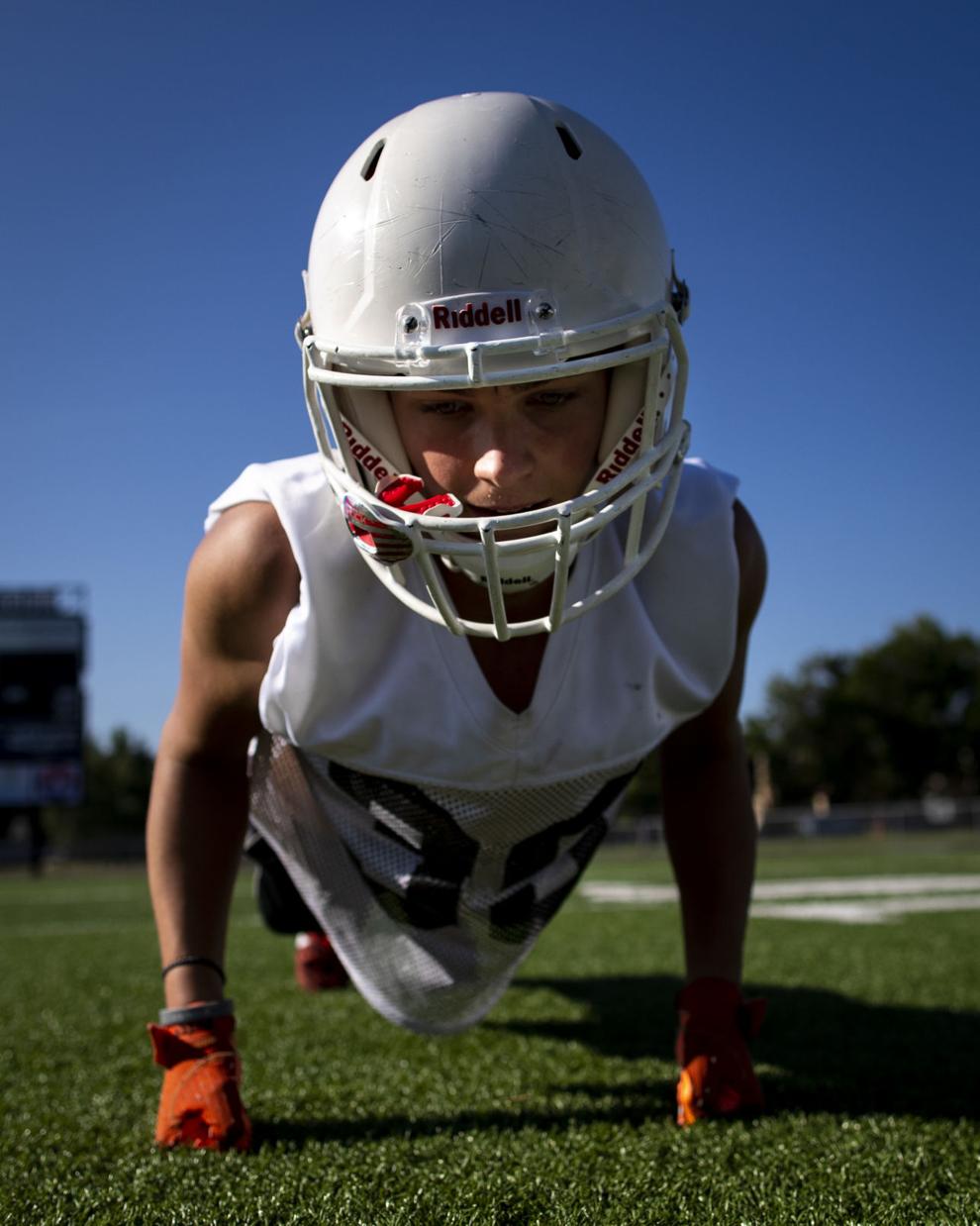 Billings Senior's first football practice
Updated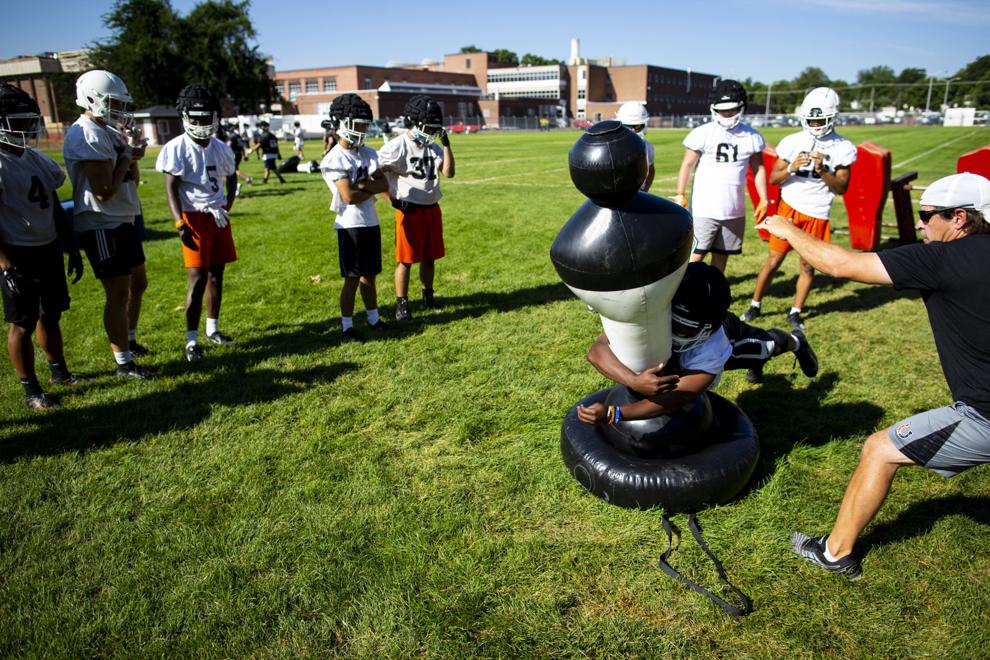 Billings Senior's first football practice
Updated